Afro-Mexico Road Trip #3: Cumbia, Costa Chica Style
Afropop Producers Marlon Bishop and Nina Macintosh spent two weeks driving around Mexico in search of Afro-Mexican musical heritage, in research for an epic Afropop "Hip Deep" radio documentary on the subject. We're posting missives from their journey here. To read more posts from from Afro-Mexico Roadtrip series, click here. 
Cuajinicuilapa, Guerrero
We spent several days in Cuajinicuilapa, one of the larger towns on the Costa Chica, a region home to many Afro-Mexicans. The town hosts an Afro-Mexican museum, which has fallen into a bit of disrepair. Here, we spent a lot of time with Eduardo Añorve, who probably knows more about black heritage in the Costa Chica than anyone else on Earth. He's a poet, photographer, artist, journalist, writer and general badass who chose to return to his hometown some years ago in order to be more connected to the
criollo
way of life. These days, he makes his living reporting for the local newspaper and selling newspapers. If you ever get a chance to pick up his book
Los Hijos de Machomula
, it's the best text on Afro-Mexicans in the Costa Chica, hands down.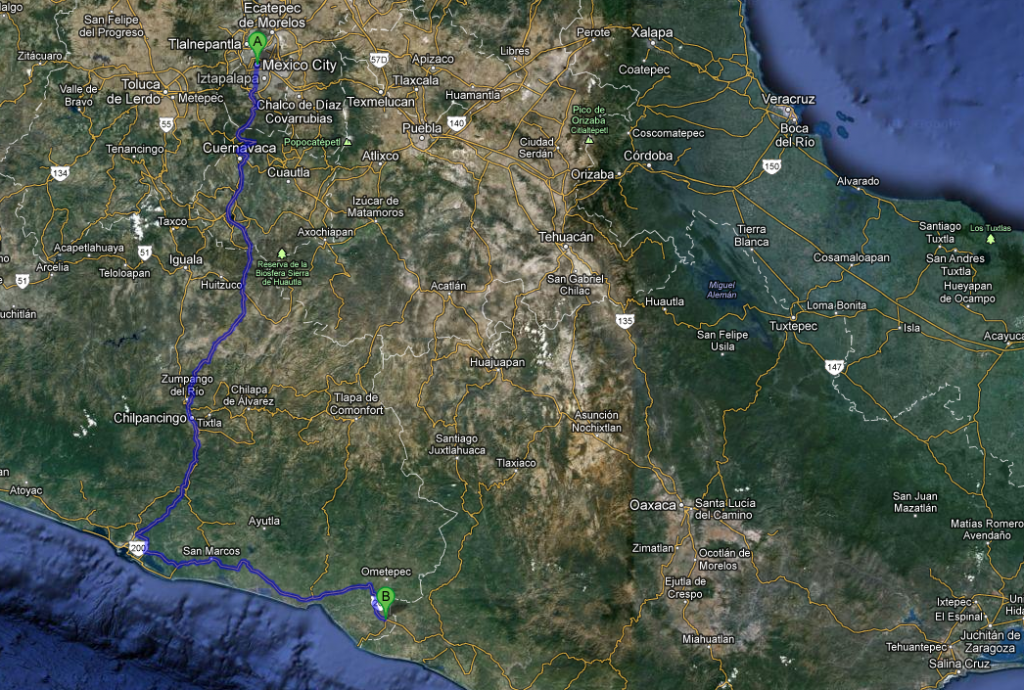 Eduardo told me that I was looking for the wrong things. "Anthropologists always come here looking for something different – the
chilena,
the
corridos,
the
artesa
dance," he said. "And they don't bother to look at the styles that are more relevant.  Forty years ago, chilena was the main music people danced. But it's a fossil now." Cumbia, he said, is the rhythm I really have to look at if I want to know about musical life in the Costa Chica. "People don't study it because they think it's just something commercial, or a copy of other cumbia," says Eduardo. But it turns out it's not at all – the region has developed a unique,
criollo
cumbia style that has not only provided a soundtrack to nightlife in the region, but has had a profound influence on Mexico and beyond.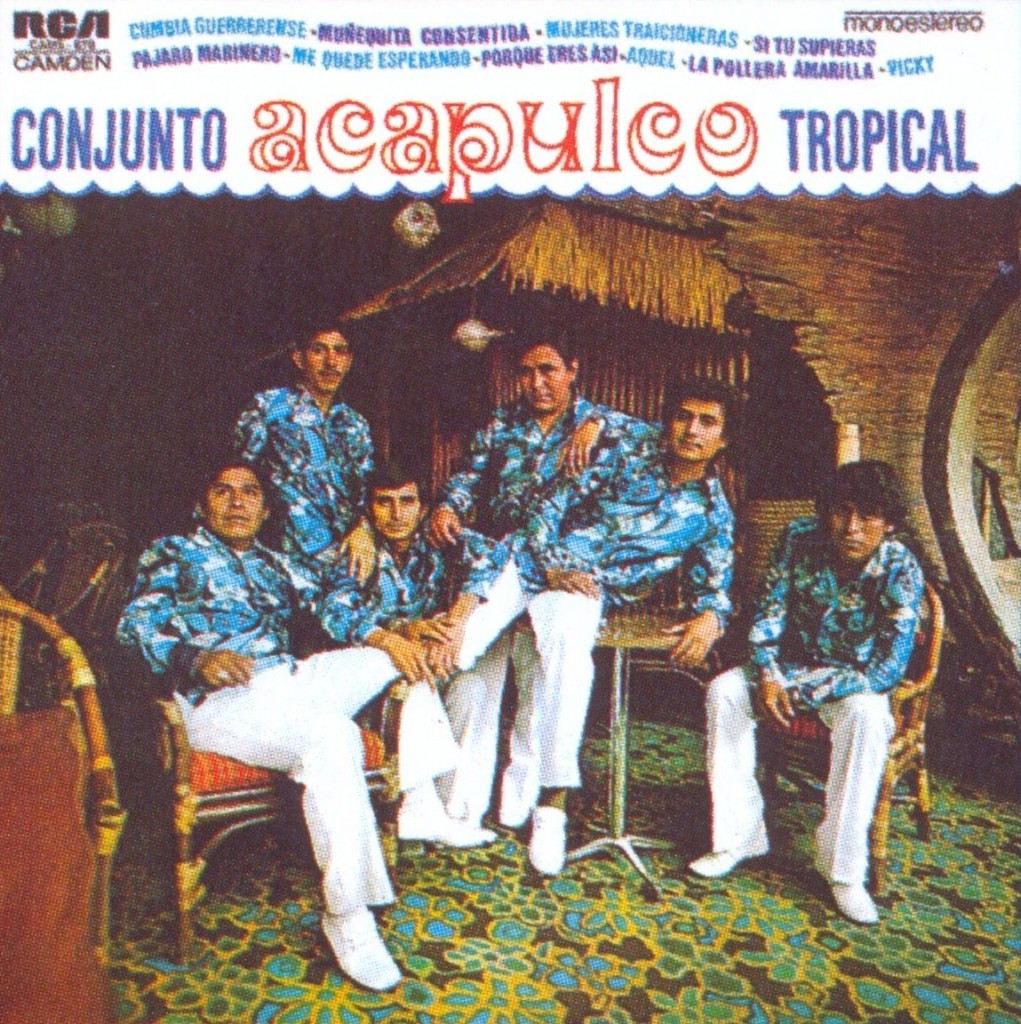 As Eduardo tells it, the story begins with a group called Acapulco Tropical in the late 70s, from the
tierra caliente
region of Guerrero. The band was trying to imitate the Colombian style of
cumbia
, rather than the stripped down sounds being made elsewhere in Mexico at the time. They tried to get a record contract with RCA-Victor, but they were told they were rejected. So, they produced their records on their own and sold them at their concerts on the coast, which became massively popular. "This was a real underground movement, an independent movement. Later it became commercialized." Their biggest hit was "Cangrejito Playero," which Eduardo says might be the most played and sold and pirated cumbia in Mexican history. The style of Acapulco Tropical rubbed off on Monterrey, which today prides itself on its "Colombian" style of cumbia (Celso Piña, for example. "Through Acapulco Tropical, music from the Costa Chica invades the country, and all of Latin America," says Eduardo. http://youtu.be/5tqq3rFsmzg A whole bunch of other cumbia bands from the region have become big: most notably Conjunto Mar Azul, but also Los Cumbieros del Sur, La Luz Verde de Acapulco. The sound of the coast is distinct from other cumbias –  more upbeat, and usually featuring a chorused-out electric guitar playing groovy interlocking licks with the accordions. Eduardo points out that cumbia groups from the coast have made the music theirs by naming local places in the music, and talking about local economic activities like fishing, etc. And most importantly, he says, everybody around here down to it, "From Acapulco to Huatulco, young, old, mothers, children, afros, indigenous people – everybody. That's relevance." Mar Azul is probably the best-loved cumbia band in the region these days, and if you take a look at their videos, there is little doubt about their African heritage. http://youtu.be/Mtml9TWQ3Bg Mar Azul and other coastal bands also play slow, sentimental songs, participating in the Mexican
balada
tradition. But Costa Chica baladas aren't the same as other ones – they have a lot more going on rhythmically, and this sort of sultry electric guitar sound. Eduardo says it's really a genre of its own, which he calls
bolero criollo
. Check out this tune, "Mi Castigo" http://youtu.be/FfHMExuEPCw