Dispatch From Nigeria #3: Digging Into the Fuji Scene
Banning Eyre and Sean Barlow are currently in Lagos, Nigeria researching the vibrant music scene for
Afropop Worldwide
's
Hip Deep
series. Here's their latest field report.
LAGOS, Nigeria, Feb. 1--
Busy few days since we last posted. We interviewed one of the most respected young producers on the Naija pop scene,
Young John
. Coming from a church background—like a surprising number of Naija pop producers—John rose fast after turning out megahits for perhaps the top Yoruba rapper in Nigeria, Olamide. We were later showered with insights into Lagos's dynamic musical world when we interviewed and dined with
Ade Bantu, leader of the band Bantu
, creator of the
Afropolitan Vibes
festival at Freedom Park, and sharp observer of Nigerian music in all its manifestations. [caption id="attachment_34246" align="aligncenter" width="540"]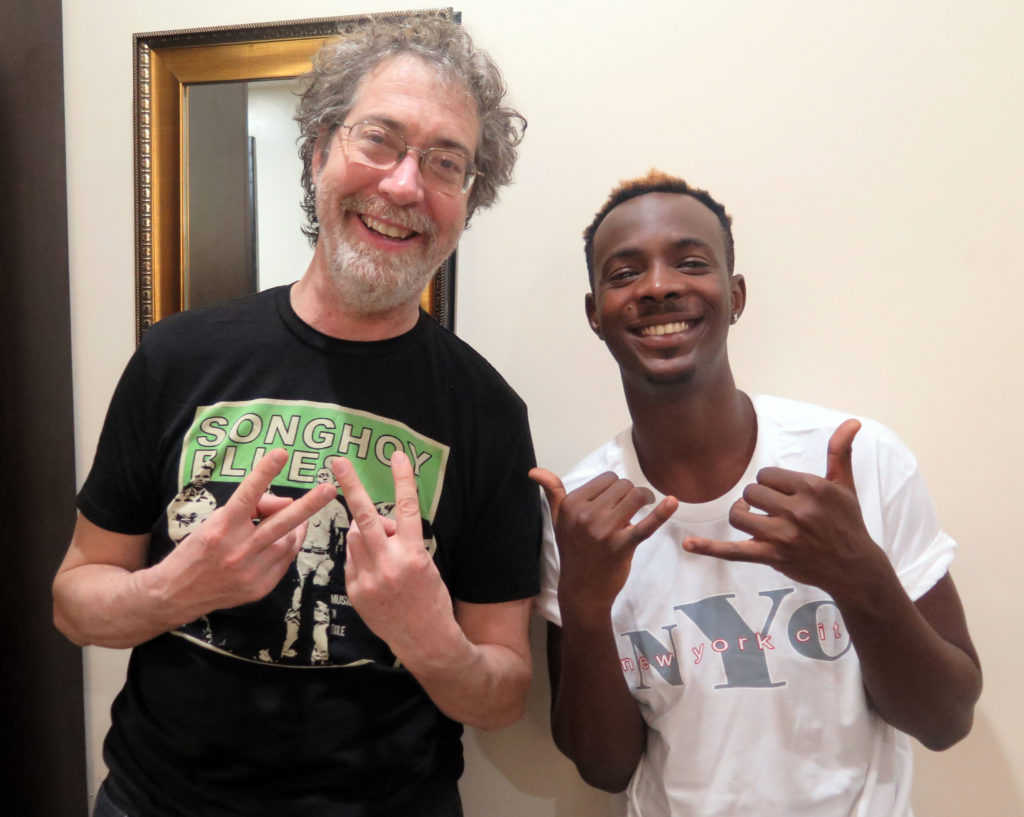 Sean Barlow and Young John[/caption] [caption id="attachment_34239" align="aligncenter" width="540"]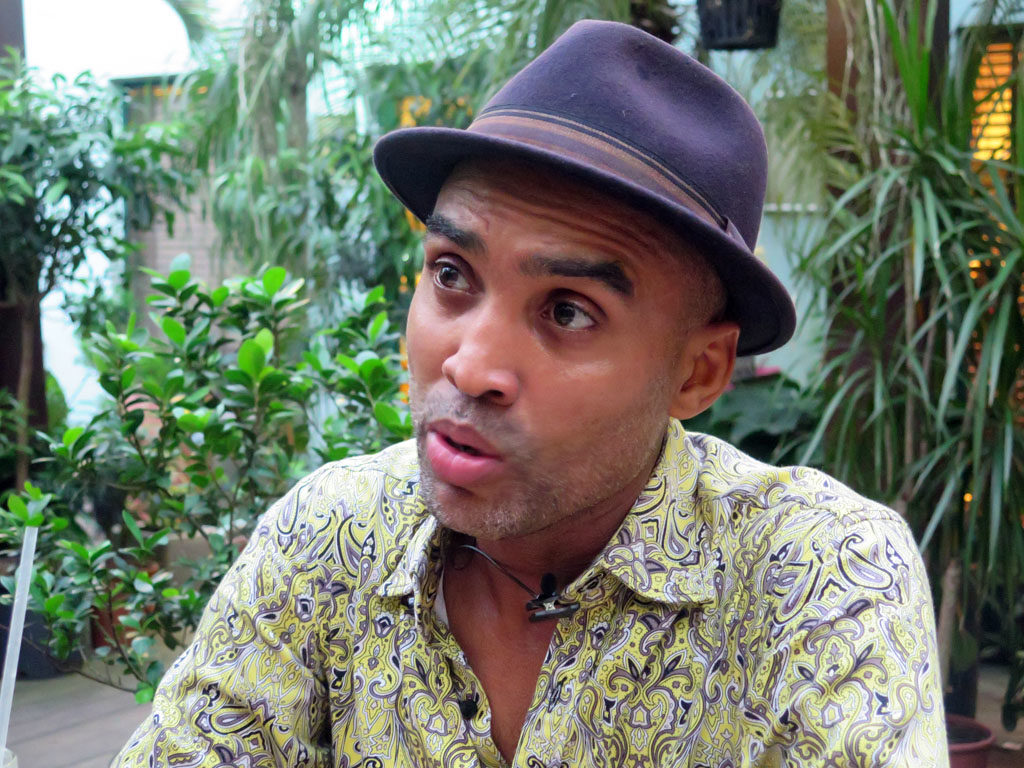 Ade Bantu[/caption] Too much to summarize on that one, but Ade did clarify a key question of nomenclature. Although many locals refer to all the new pop in Nigeria as "hip-hop"—even though much of it is not really hip-hop as we know it—the term the local industry folks prefer is "Naija pop." "Afrobeats" is also used by some, but Ade judges it a term imposed from the outside—a kind of appropriation—and also far too general to have much meaning.
Seun Kuti
sees a different appropriation here, the adding of an "s" to his father's genre coinage of the 1970s, and in that, Seun senses a certain "insecurity" among those producing and marketing the new music; he predicts the term Afrobeats will not last long. [caption id="attachment_34240" align="aligncenter" width="540"]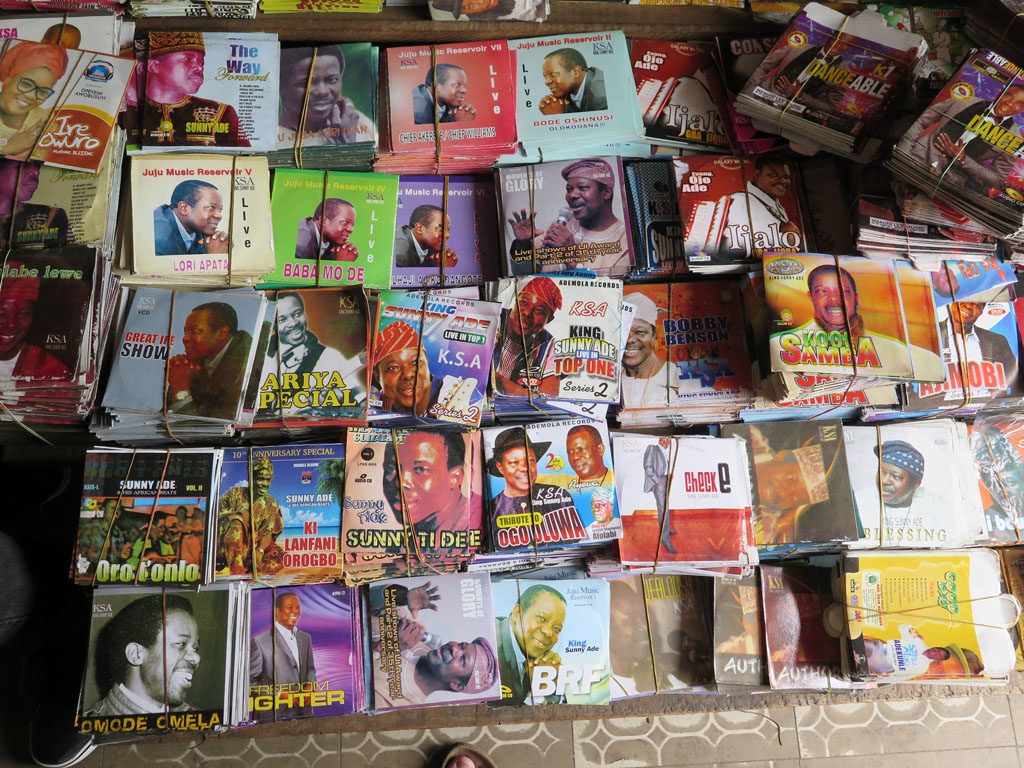 CD shopping in Lagos.[/caption] We'll see about that, but Young John seemed refreshingly unconcerned with names. For him it was all about the song, and he loved the fact that there were so few genre rules. It's a world of full-on experimentation. Genre names are rampant, but also misleading and meaningless. For us, the most exciting aspect of the trip has been delving into the fuji scene, fantastically vibrant and fully of larger-than-life characters. We've sat and interviewed
Salawa Abeni
(The Queen of Fuji),
Saheed Osupa
(The King of Fuji—crowned by Barrister himself),
K1 da Ultimate
(The "Undisputed" King of Fuji—widely agreed upon), and
Obesere
(The Paramount King of Music, and champion of the clever, humorous form of "lewd songs" known as
asakasa
), all in their homes. These are not artists who typically make themselves available to journalists. It took a very well-connected fixer to arrange these interviews, and they did not disappoint. [caption id="attachment_34250" align="aligncenter" width="540"]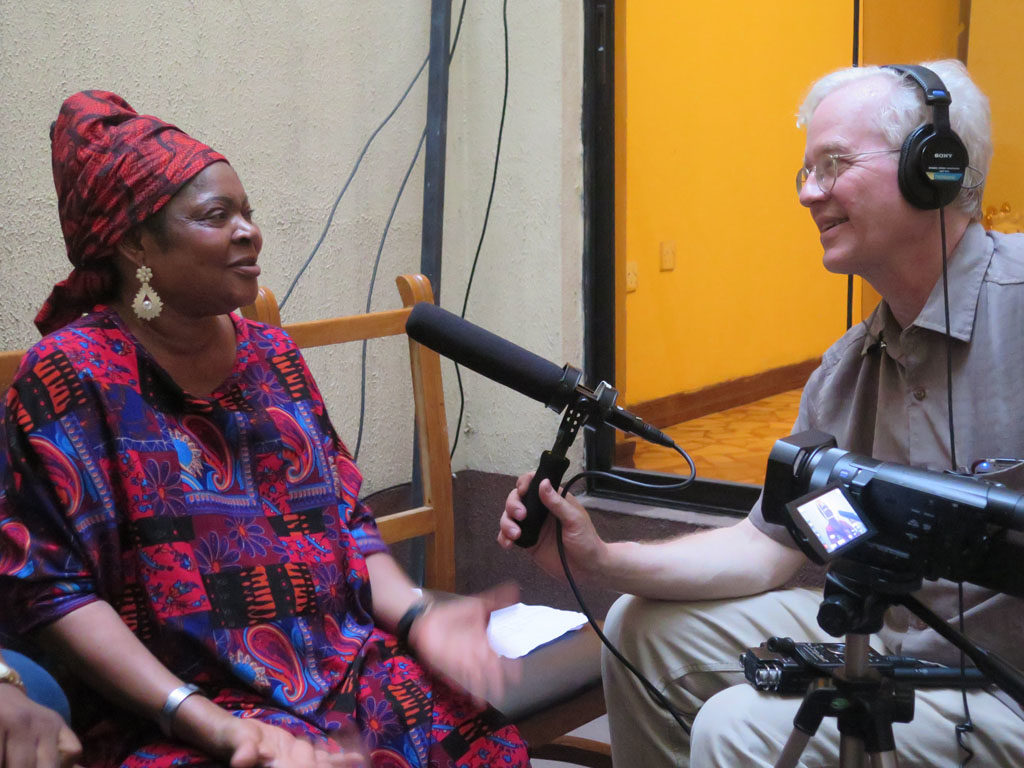 Banning Eyre interviewing Salawa Abeni.[/caption] [caption id="attachment_34247" align="aligncenter" width="540"]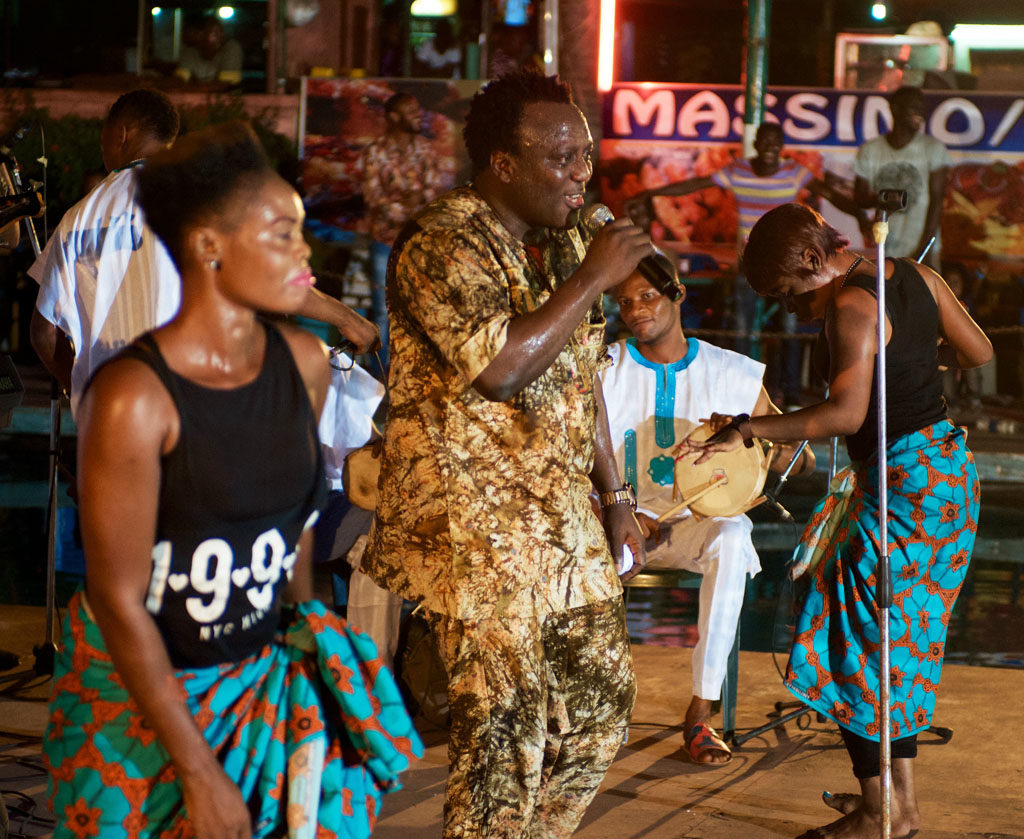 Saheed Osupa performing.[/caption] [caption id="attachment_34242" align="aligncenter" width="540"]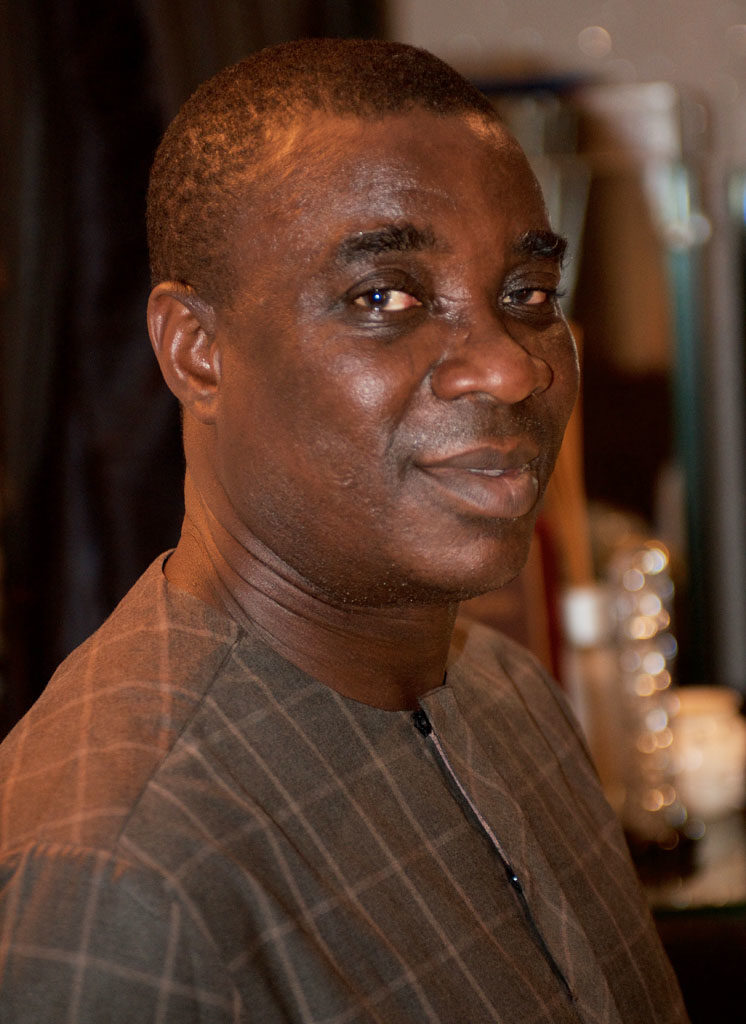 K1 da Ultimate[/caption] [caption id="attachment_34243" align="aligncenter" width="540"]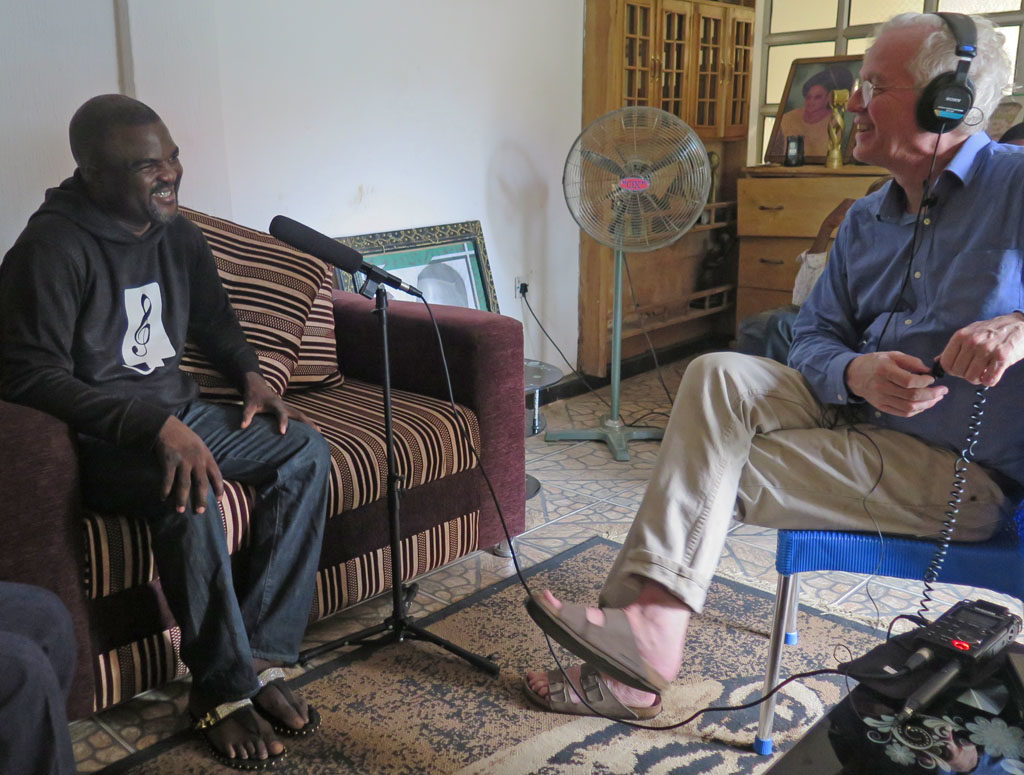 Banning interviewing Obesere.[/caption] There are stories behind these names, and the artists told them with verve and spirit, often breaking into song mid-sentence. This is going to make some very fine radio. We also recorded a set by Osupa and his 22-piece band on a stage afloat in a giant swimming pool at the Airport Hotel. Our coproducer Morgan Greenstreet also recorded an
Osupa set at Afropolitan Vibes
in December. Hopefully these will be the first of more live fuji recordings down the road. Just in case, we stopped by the local CD store and bought 20 or so titles from throughout this music's storied history. [caption id="attachment_34248" align="aligncenter" width="540"]
Osupa and his 22 piece band performing on a floating stage.[/caption]
On Thursday
(
Feb. 2
) we leave Lagos for parts north and south, but we'll be back in Eko (Lagos) for a few days near the end of the month. This city is harsh and gritty, from what we've seen, as challenging to survival as any corner of the Bronx, or Kinshasa, or Cairo. Its charms don't lie on the surface, but there's nothing like being here, seeing and feeling how that grit connects with all the different Nigerian musicalities we've heard all these years. Great music and stories to come… stay tuned!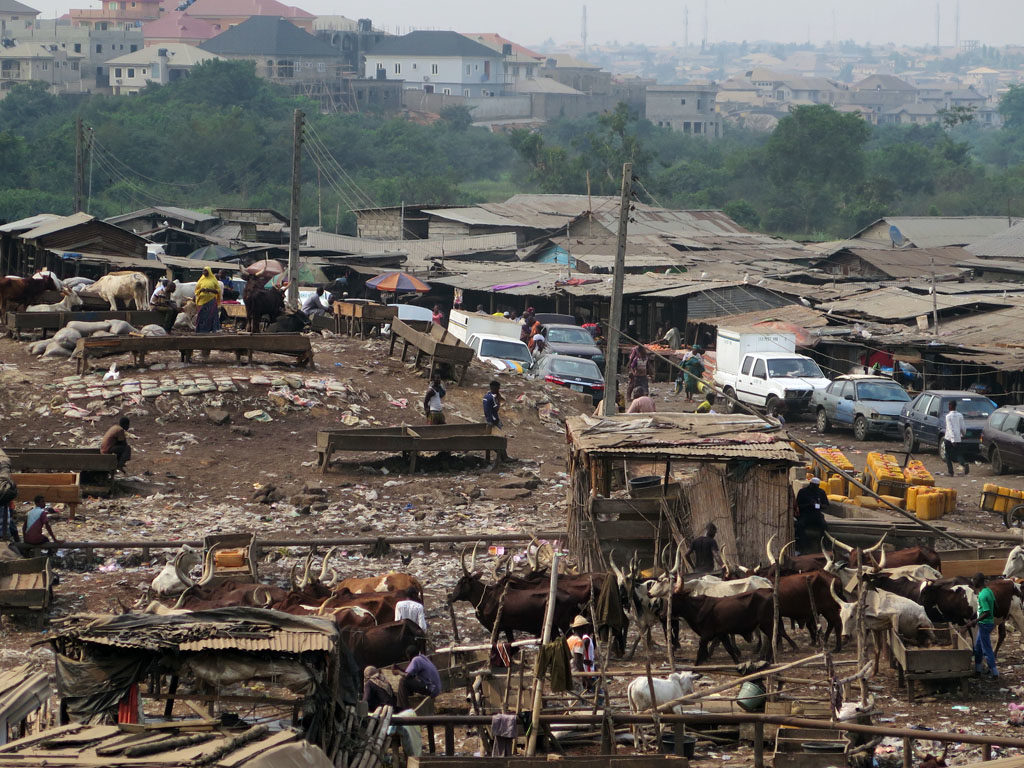 With additional support from