Field Report: Música Mundo in Brazil
With a huge economic crisis, political scandals, corruption and the rise of ultra-right politics, Brazil is going through some extremely difficult times. Despite the crisis it's gratifying to note that people still have fun with each other, enjoying life with drinks, dance and music. One of the best opportunities to discover what's going on in the alternative music scene in Brazil is Música Mundo, a network event and showcase festival in Belo Horizonte, with 2.5 million inhabitants, Brazil's third-largest city.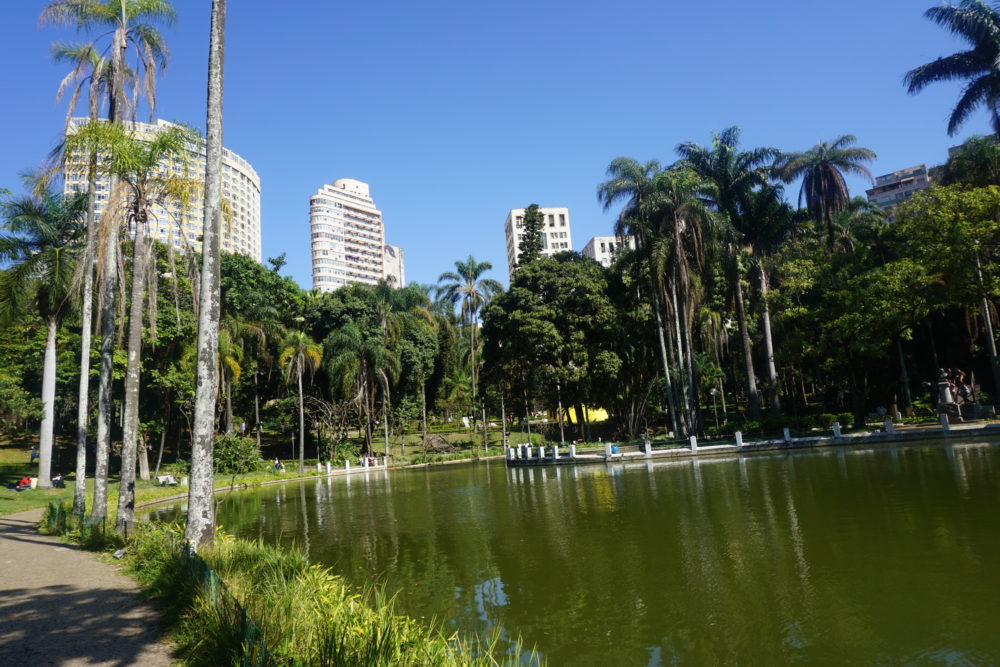 Known to locals as Beagá (pronounced "bay-ah-gah," Portuguese for BH), Belo Horizonte was named for its beautiful view of nearby mountains. But that was in the past: Nowadays Belo Horizonte is a very busy, cosmopolitan city, full of skyscrapers and favelas. This hectic city has a lot to offer, such as the buzzing cosmopolitan streets of the Savassi neighborhood, fine restaurants, the lively Mercado Central and the Parque Central, where you can enjoy the beauty of tropical trees and plants. Belo Horizonte has countless dimensions and the friendly, welcoming nature of Beagá's people made my stay in this metropolis a very pleasant one.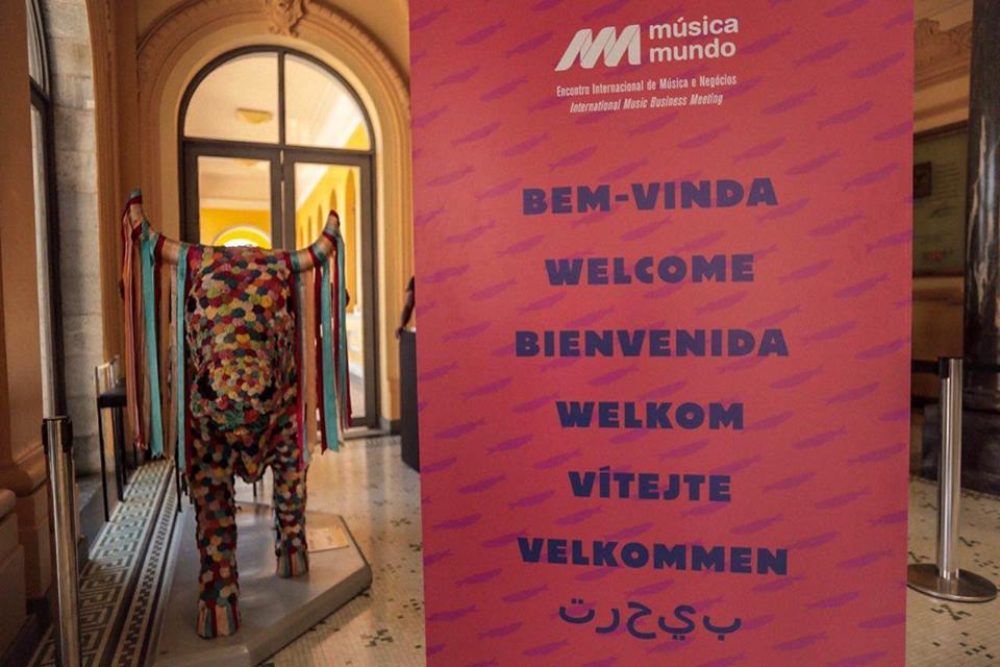 Each year in September, Belo Horizonte is host to Música Mundo. This year's fourth edition was held on Sept. 6-7 in O Museu de Artes e Ofícios (The Museum of Arts and Crafts ) and O Centro de Referência da Juventude (Youth Reference Center), located close to the city center. Similar to WOMEX, Música Mundo is an international gathering for music professionals that revolves around doing business, attending seminars on international markets and exchanges, and concerts of artists from all over the world.

Important names of the Brazilian and world music universe were present, including producers and programmers of festivals, cultural agents, space managers, distributors, and curators of cultural institutions from all regions of the country and from across Latin America, Europe, Africa and Asia. The program features showcases by Brazilian artists, including names from the province of Minas Gerais and abroad. The theme of Música Mundo--cultural diversity--was well chosen, at this time when the ultra-right is on the rise.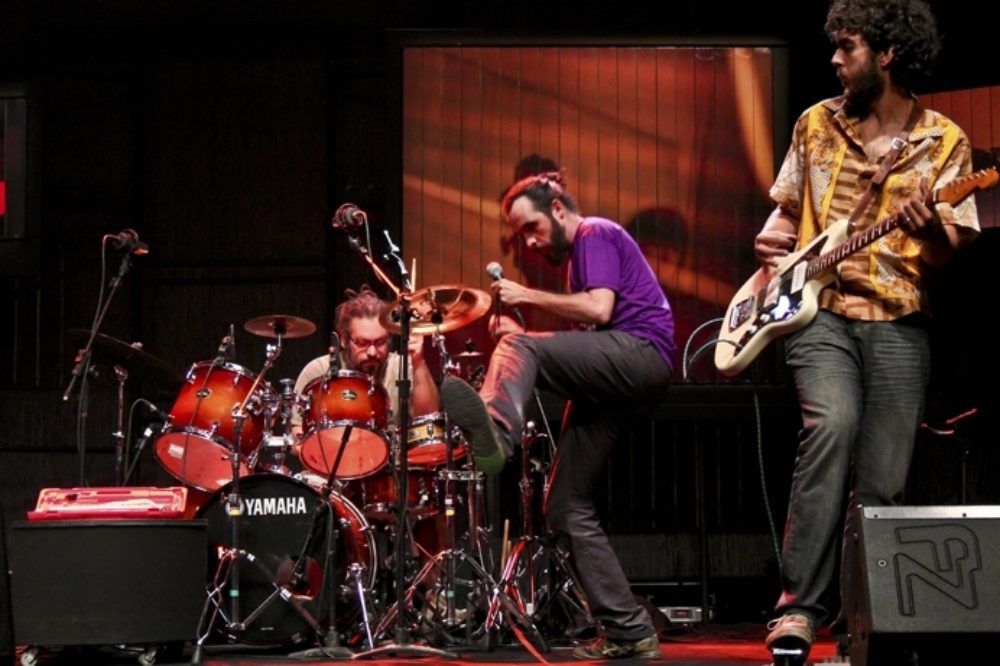 The opening night entertainment in the SESC Palladium Grand Theater was provided by Cabruêra. This Brazilian band emerged in 1999 in Natal with a mix of Afro-Brazilian rhythms, electric funk, folk-rock, and Middle Eastern sounds, and is an innovative force behind the traditional local music from northern Brazil. Cabruêra means literally "a bunch of goats," and in northeast Brazil it's sometimes used as a slightly derogatory word for people of mixed race. It's also the name of one of the most exciting bands in Brazil today and they bear the name proudly and defiantly to signify their affinity with the cultural roots of their rural backgrounds. Guest artists this evening were singers Maíra Baldaia from Minas Gerais and Alessandra Leão from Pernambuco.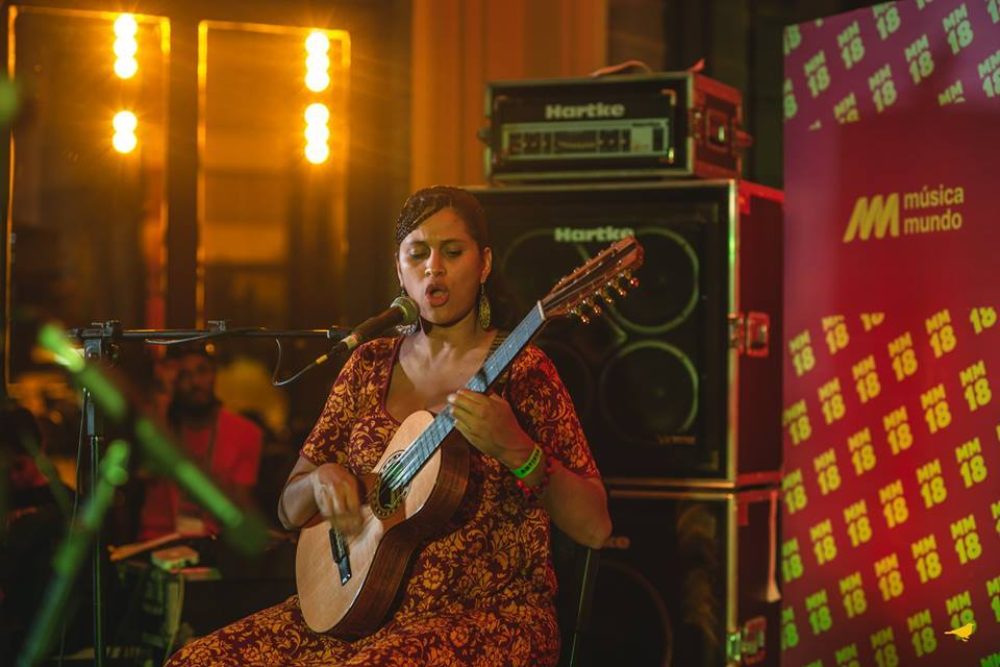 One of the big surprises of Música Mundo was the talented Brazilian singer/songwriter Sol Bueno, from the state of Minas Gerais. She is blessed with a soft, striking voice and plays percussion and viola caipira, a 10-string country guitar. Her self-written songs reflect the traditional life of the Cerrado region where she was born. Sol Bueno impressed us with her very natural, spontaneous presence. She has released one album called Poeira Dançante (2017).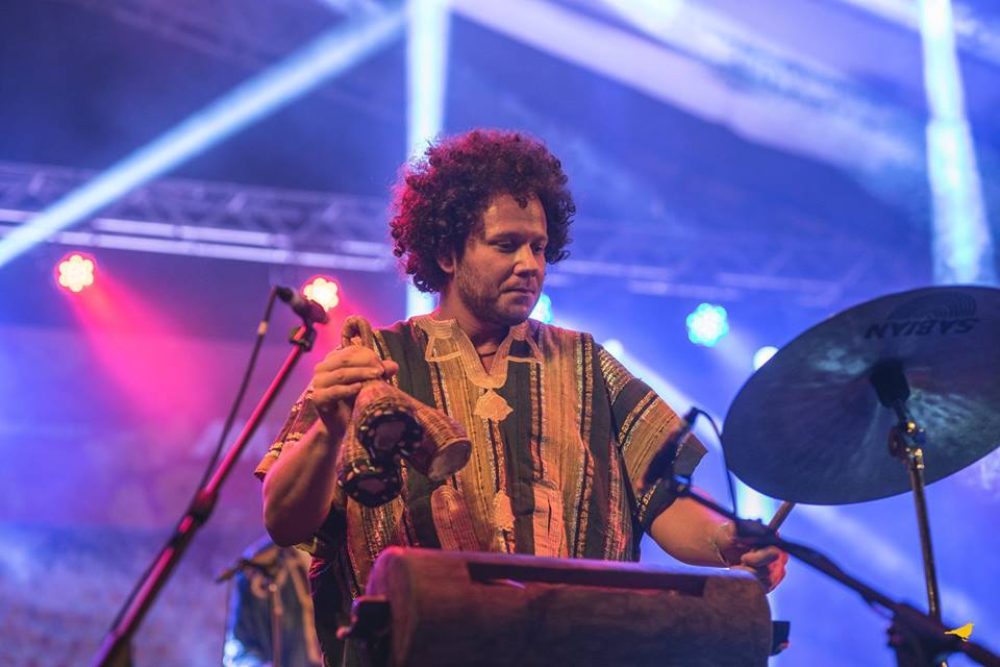 Another highlight was Höröya, a nine-piece Afrobeat group from São Paulo that wants to reframe the origins and influences of African and Afro-Brazilian culture. Made up of Brazilians, Senegalese and Guineans, they reinforce the cultural dialogue between Brazil and the African continent. The name of the group is of Mandingo origin and means freedom and autonomy. This great band is influenced by traditional music from Guinea, Mali and Senegal, various Afro-Brazilian styles such as samba and candomblé beats, Afrobeat, funk and jazz. They play traditional African instruments such as ngoni, dunun, djembe, balafon and sabar. Backed by a furious horn section with saxophones, trombones and trumpets and lots of Brazilian percussion instruments, this extremely tight band can shake up any festival in the world.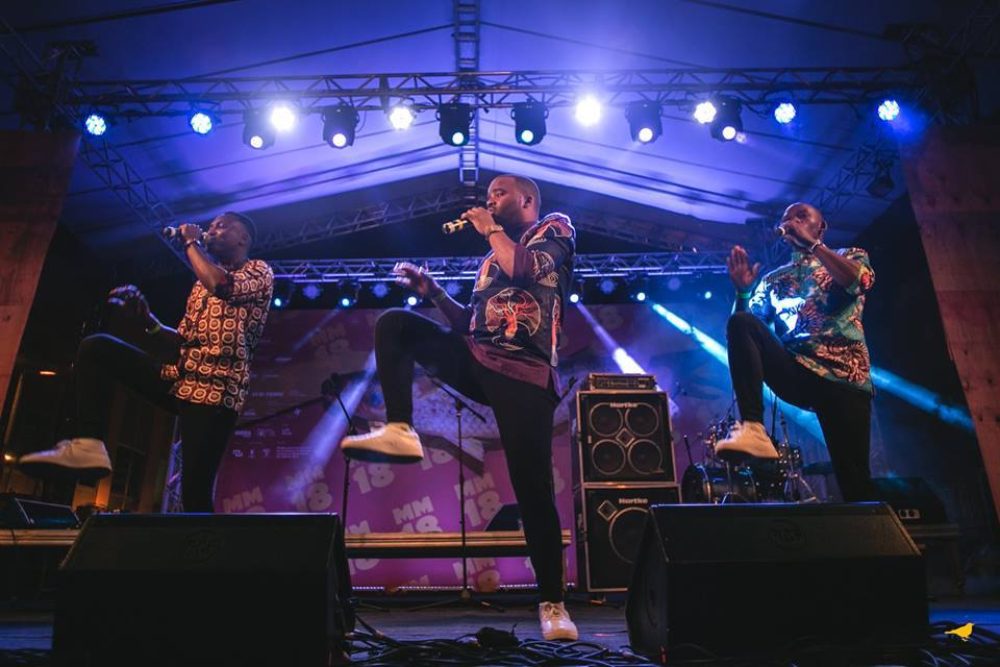 Styled along the lines of the legendary Ladysmith Black Mambazo is Thee Legacy, a great five-piece a cappella group from Durban, South Africa, which was started in 2009. Lead singer is Jabulani Mthembu, grandson of Russel Mthembu, a member of Ladysmith Black Mambazo. Thee Legacy describes their music as "a blend of indigenous culture, a cappella fused with r&b, hip-hop and isicathamiya". Isicathamiya is indigenous a cappella music. It means "tip toe." It is a movement that is smooth; it is not harsh. It was created by miners, who would sing lightly and dance softly so as not to wake up their bosses. Thee Legacy rose to stardom as a result of winning the inaugural Sing Off South Africa 2015 a cappella music competition, which earned them a recording deal with Sony Music Entertainment Africa. Thee Legacy's self-titled debut album was released in October 2016. Live on stage in the open air of Belo Horizonte this amazing quintet gave a well-received show with great vocals and spectacular dances.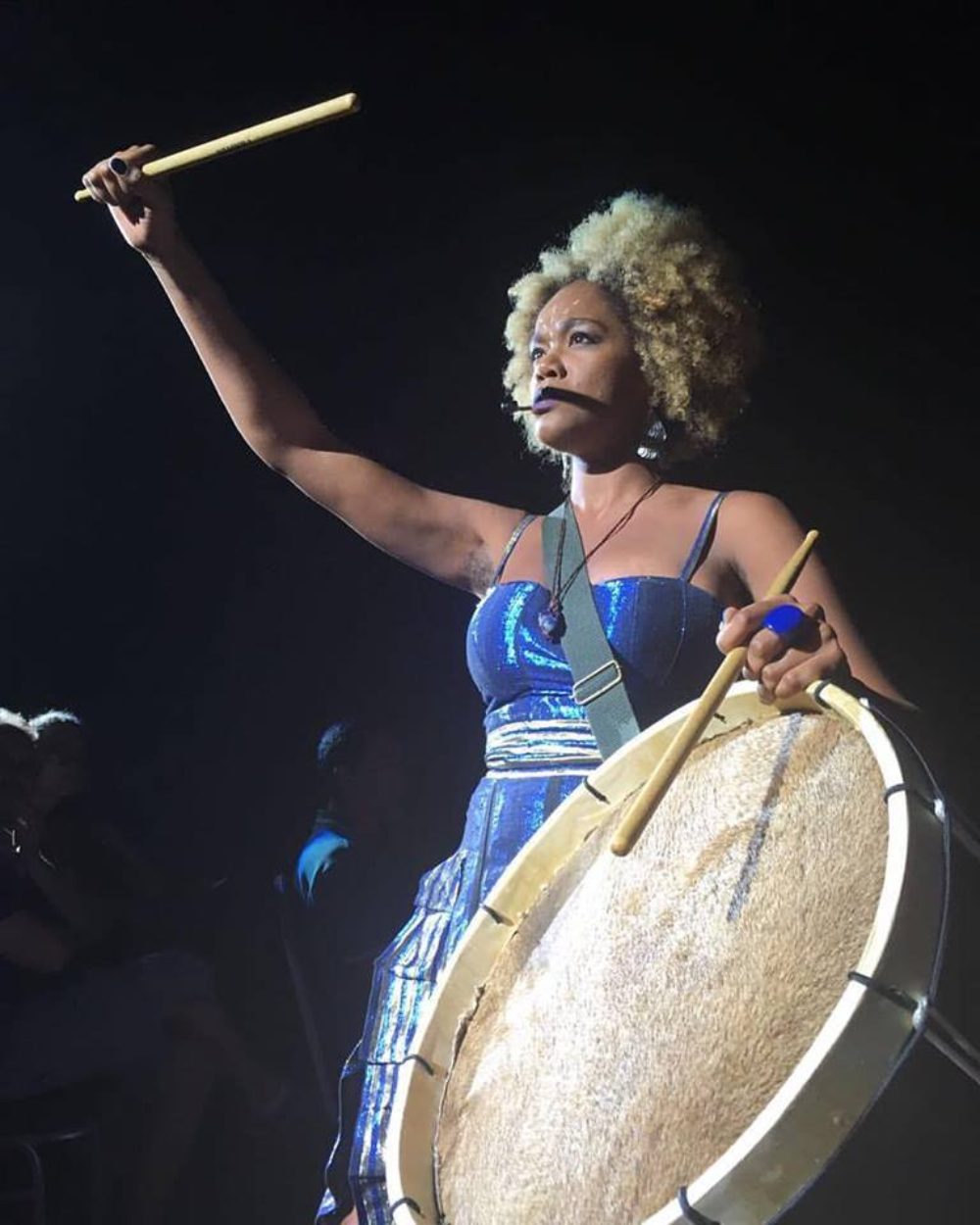 One of the great new talents from Brazil is Josi Lopes, an energetic singer/songwriter from Belo Horizonte, who presented a very interesting mix of traditional Afro-Brazilian music and modern styles from all over the world. In the past she had been acting in musicals like The Lion King but now she is ready to present herself as a great solo performer. She is not only a good singer but also a fine player of the tambor mineiro, the local drum from Minas Gerais. Inspired by such MPB stars as Milton Nascimento but also very interested in Afrofuturism, Josi Lopes is the lady to watch.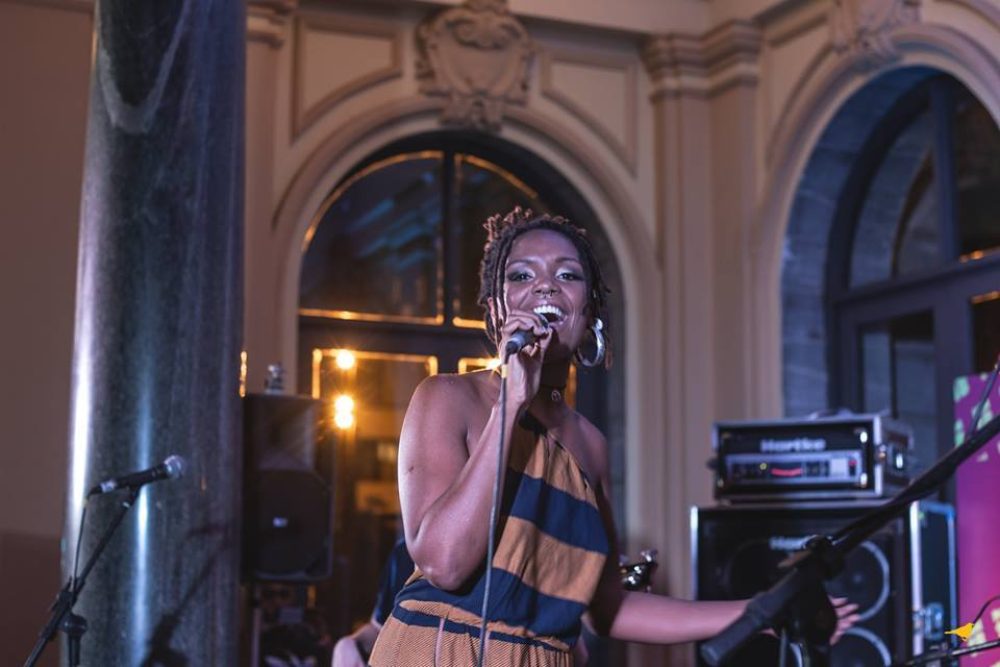 The last surprise came from singer and multi-instrumentalist Nath Rodrigues, one of the hottest names on the very lively music scene in Belo Horizonte. She plays violin, berimbau and guitar, mixing alternative Brazilian music with world music. Backed by Camila Rocha (bass), Hadassa Amaral (drums) and Verônica Zanella (guitar), Rodrigues stole everybody's heart with a very energetic show. She just released her first solo CD, Fractal, with the help of de Chico César and Maíra Baldaia.

Besides young rising Brazilian artists and bands, Música Mundo also presented acts from other countries such as the talented South Korean singer/songwriter Gonne Choi, who made a great impression with an original mix of traditional South Korean vocal styles, rock, folk and jazz.
Música Mundo is very well-organized festival which offers a great deal of good opportunities for networking and discovering new musical talents from Brazil. Música Mundo also demonstrated that quite a few new musical developments are ongoing in Brazil, once known predominately for samba and bossa nova. It almost sounds like a contradiction, but it seems that the current crisis is sparking creative powers in the cultural life of Brazilians.
Report by Bastiaan Springer, presenter and producer for Concert Radio (Netherlands), and a world music journalist since 1984.