Field Report: Rainforest World Music Festival 2017
The 20th annual
Rainforest World Music Festival
, held in Sarawak, the Malaysian part of the island Borneo, was one of the most memorable in the history of this great event. This year's edition, which took place July 14-16, offered a lot of musical discoveries and unexpected collaborations. The real star of this festival however was the amazing crowd, which for two nights was struck by hours of monsoon-like rain that did not keep die-hard fans from celebrating this joyful, exuberant and intoxicatingly colorful festival. [caption id="attachment_38857" align="aligncenter" width="640"]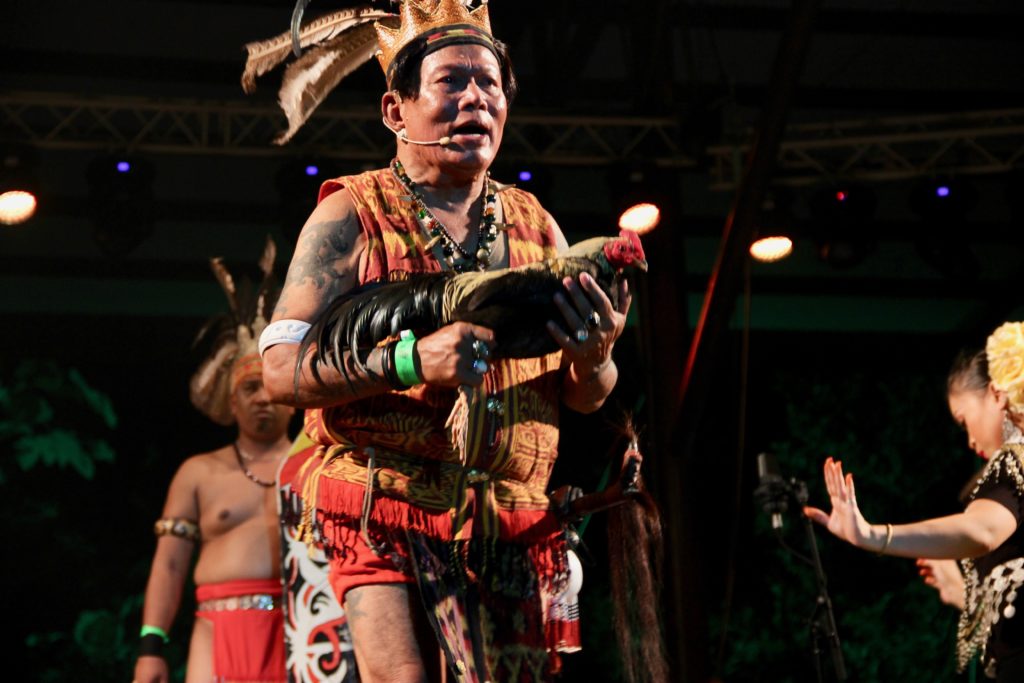 Opening ceremony: traditional musicians from Sarawak[/caption] With its magical jungle setting, the Rainforest World Music Festival (RWMF) is one of the most scenic music festivals on the globe. This three-day gathering is held every summer at the Sarawak Cultural Village, located some 45 minutes by car from the city of Kuching, the laid-back capital of Sarawak. The festival not only showcases music from all continents, it also offers daytime music workshops, homa therapy, cultural and craft displays, food stalls, and main-stage evening concerts. And a lot of cool vibes. The atmosphere is very chilled out and everybody is friendly to each other, reminiscent of the hippie days in the late 1960s-early '70s. This year's edition attracted an audience of 20,000, a mix of world music aficionados, backpack travelers, and young Malaysian kids, who were open to all kinds of music. The two stages in the equatorial rainforest of the Sarawak Cultural Village featured 27 bands from around the planet. The program varied from traditional
sapé
(Borneo lute) music, and folk music from Myanmar, to early American music by singer-guitarist Dom Flemmons, Tahitian dancers and singers, and the Galician folk formation, Radio Cos. The goal of preserving local cultures and indigenous instruments is what all the bands and artists had in common. The musicians interpret their cultures for modern times, and the festival also brings them together in interactive workshops and jam sessions. [caption id="attachment_38858" align="aligncenter" width="640"]

Abavuki (South Africa)[/caption] This report focuses on the African bands on the festival. One of the highlights was the performance of Abavuki, a powerful South African outfit from Langa, Cape Town with infectious Afrobeat grooves and influences from
kwaito
, samba, jazz and traditional rhythms which they translate within a more modern format. All the musicians are multi-instrumentalists, using marimbas, percussion and brass instruments. The Xhosa name
abavuki
means "Wake up, early birds!," a perfectly chosen name for this energetic, uplifting group, whose performance included a great cover version of Fela Kuti's "Lady." [caption id="attachment_38855" align="aligncenter" width="640"]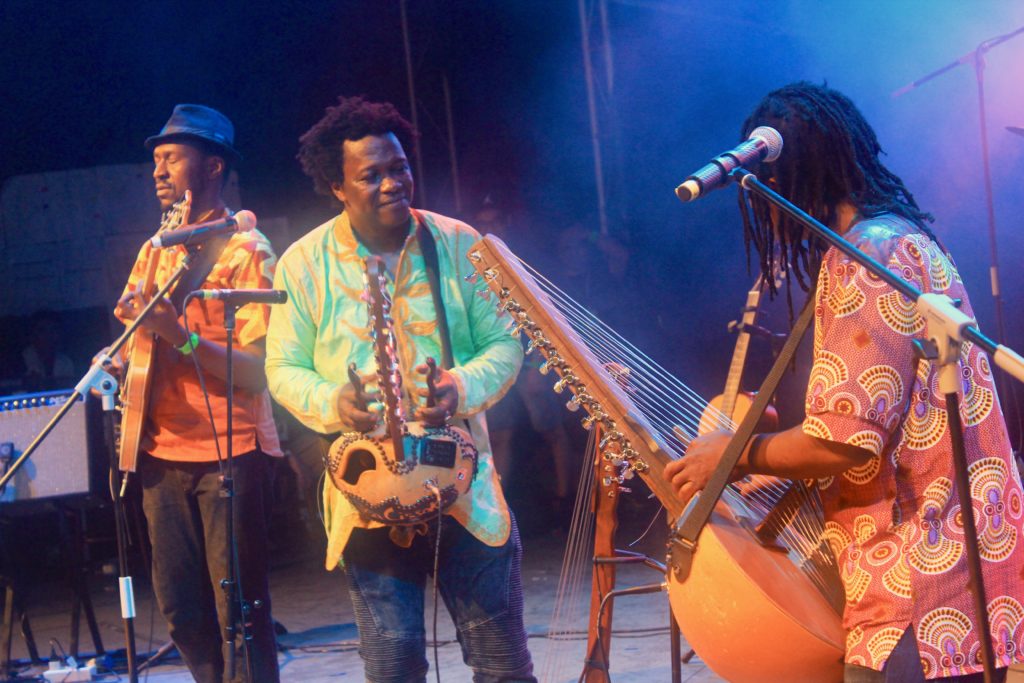 Ba Cissoko (Guinea)[/caption] The Guinean band Ba Cissoko features two band members who play the traditional
kora
harp; the other two members play percussion and bass. The sound of the band has been described as "West Africa meets Jimi Hendrix." Ba Cissoko, son of the famous kora player M'Bady Kouyaté, founded his own band in 1999 that includes his cousins. He is a multi-instrumentalist and sings in Malinke, Wolof, Pulaar and French. His music mixes Mandingo tunes with salsa, rumba, funk, jazz and rhythm & blues without diluting the rich tunes and flaming harmonies of the thousand-year old culture from which he hails. When their show started it was raining cats and dogs. They faced the almost impossible task of entertaining the crowd, but they succeeded, simply giving all the energy they had. [caption id="attachment_38865" align="aligncenter" width="640"]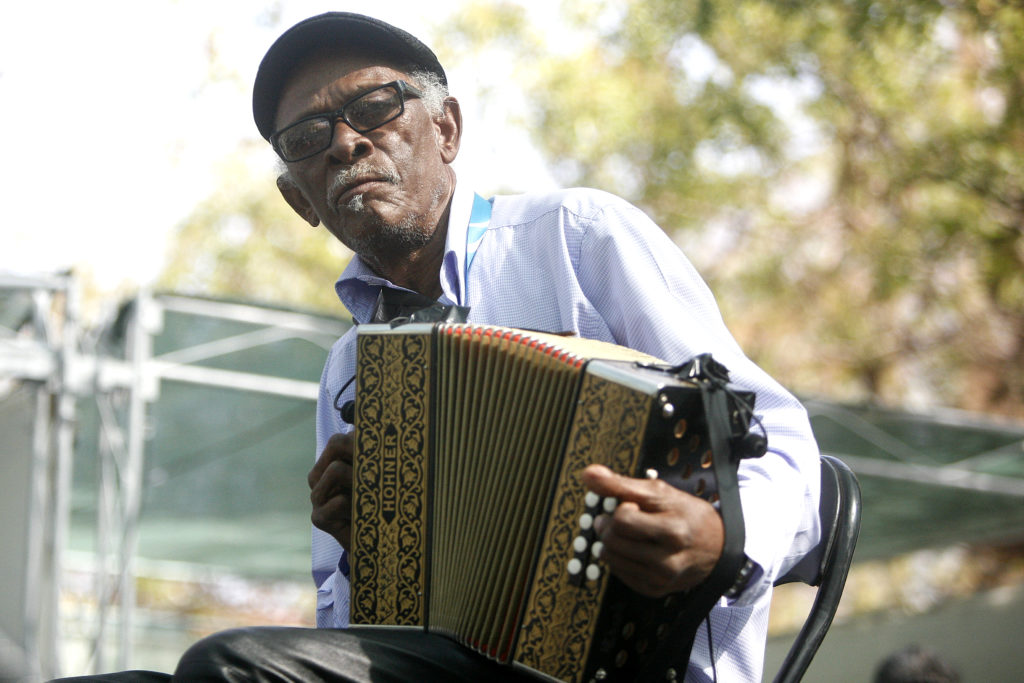 Bitori (Cape Verde) Photo by José Sergio.[/caption] The veteran Cape Verdean accordion player, Bitori (AKA Vitor Tavares), is one of the pioneers of
funaná
, a rousing, accordion-based style that evolved from the music of African slaves in rural communities. This great dance music was banned before independence in 1975 because the Portuguese colonialists considered the songs to be "too wild, too African." Two years ago the label Analog Africa rereleased his only album,
Bitori Nha Bibinha
, recorded in 1997 in Rotterdam. Now Bitori is making a great comeback and is touring the world. Like Ba Cissoko, Bitori and his tight band featuring bassist Danilo Tavares, singer Chando Graciosa, and drummer Miroca Paris, ignored the weather and played like this was their last concert ever. It worked: everybody on the muddy field was dancing like mad . Because of the heavy rainfall everybody had to leave their comfort zone, resulting in exuberant mud dance scenes. [caption id="attachment_38859" align="aligncenter" width="600"]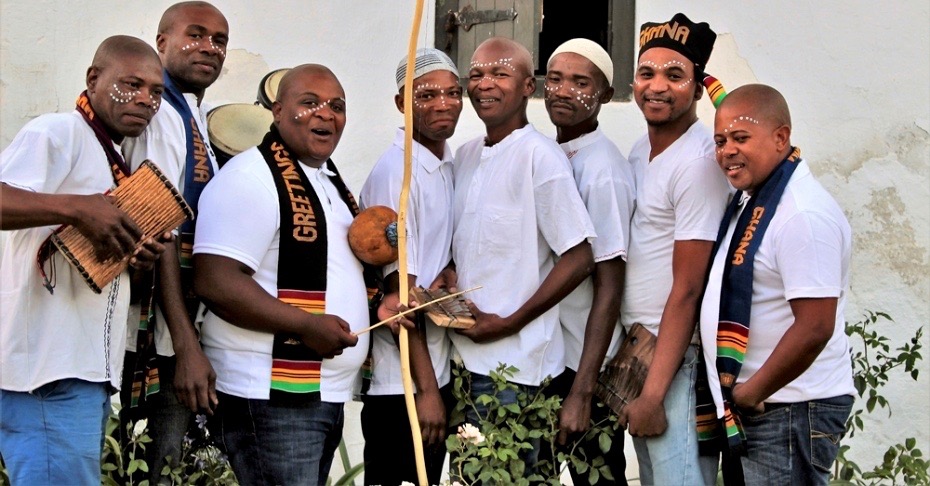 Kelele (South Africa)[/caption] The South African eight-man band Kelele uses incredibly beautiful voices as their primary instrument, keeping alive the oral tradition of telling history, stories and folk tales. The melodic storytelling was accompanied by traditional instruments like the
mbira dzavha dzimu
(finger piano), the
uhadi
(the traditional bow instrument of the AbeXhosa people), the
umrhubhe
(another bowed instrument) and the talking drum of the Nigerian Yoruba people. Combining vocal skills reminiscent of Ladysmith Black Mambazo with great dancing, turned it into a memorable performance on the Rainforest Theater Stage. With a challenging music program, interesting workshops, extreme friendly staff and delicious Sarawak cuisine, the RWMF is one of the finest music festivals in the world. Looking forward to the 2018 edition.
Terima kasih
( Malaysian for "thank you very much")
Bastiaan Springer is producer for Radio 5 and The Concert Radio in the Netherlands, and a world music journalist.
Photos courtesy of the Rainforest World Music Festival.