Your Chance to See Mokoomba with Afropop!
You are invited to join Afropop for a special evening with the electrifying, continent-spanning Zimbabwean powerhouse group Mokoomba at
Subrosa on May 3
. Afropop's Banning Eyre calls Mokoomba "the most impressive band Zimbabwe has produced in recent memory." Read a review of Mokoomba's latest album
Luyando 
by Banning
here
.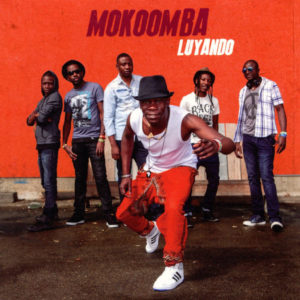 Come learn about the band's fascinating story starting at 6:30 p.m. with a Q&A with Banning Eyre and bass player/singer Abundance Mutori. Tickets for this exciting event are going for $15 but for our
Afropop Worldwide
community, we are offering special discount tickets for $10. Click
here
to buy tickets and be sure to enter code "AFROPOP" to receive a discount. Just below the ticket options, click on "Enter promotional code" to activate the discount.
Please note, there is a $20 minimum per person at the table.
If you would like Afropop to reserve a seat for you during the Q&A, please R.S.V.P. to info@afropop.og with "Mokoomba" in the subject line and your full name in the message. For guaranteed reserved seating, please be there by 6:45 p.m.
---
Banning Eyre is an author, guitarist and Senior Producer for public radio's Peabody Award-winning
Afropop Worldwide
. His 2015 book
Lion Songs: Thomas Mapfumo and the Music That Made Zimbabwe
 (Duke University Press) is the product of 20 years of immersive research in and out of Zimbabwe. He is currently lead producer for Afropop's
Hip Deep in Nigeria
series, and touring for the release of a new CD of Zimbabwean music,
Sadza With the Head of A Mouse
by Timbila and Chartwell Dutiro.