Photo Essay: MASA Festival in Abidjan, Part Five
This report brings you scenes from around Abidjan for a change of pace and to give context to the festival experience, taken on this trip and a previous one. Abidjan has a striking visual presence molded by the Ebrié Lagoon, not unlike how water defines New York City. Plateau, the city center, sits on a peninsula accessed via bridge and ferry by many commuters. With colorful outlying neighborhoods, Plateau has a vertical compressed dynamic energy,
The Grand Hotel where I am staying in Plateau is an easy walk across the General de Gaulle bridge, or a $3 cab ride to the Palais de la Culture grounds where MASA's activities are. I, and others I have spoken with, find Abidjan to be rebounding spectacularly from the civil war. My last visit here when the country was filled with uncertainty after disputed elections and the coup attempt (former president Laurent Gbagbo's trial is just beginning in the Hague). Drummer Abou Diarrasouba, on tour with the Awa Sangho band, who hasn't been back to his home town in seven years, agreed. The change is remarkable, security is good and people are enjoying life again, he observed.
And that is great news for local musicians. Music is back in the maquis (open-air restaurants), street parties, and in clubs like Champions, Parker Place and Le Pams, where African reggae, zouglou and coupe decale artists can be found performing nightly. Brisk development is also transforming the skyline. Recently opened hotels include the Radisson Blue, Onomo near the airport, and the Azalai on the Boulevard Giscard d'Estaing. Also, visitors should seek out a good local maquis like Chez Ambrose, in a parking lot in Marcory, but one of the best in Abidjan; or the Sole Plus in Treichville to enjoy attiéké with grilled fish or chicken.
[caption id="attachment_28138" align="aligncenter" width="640"]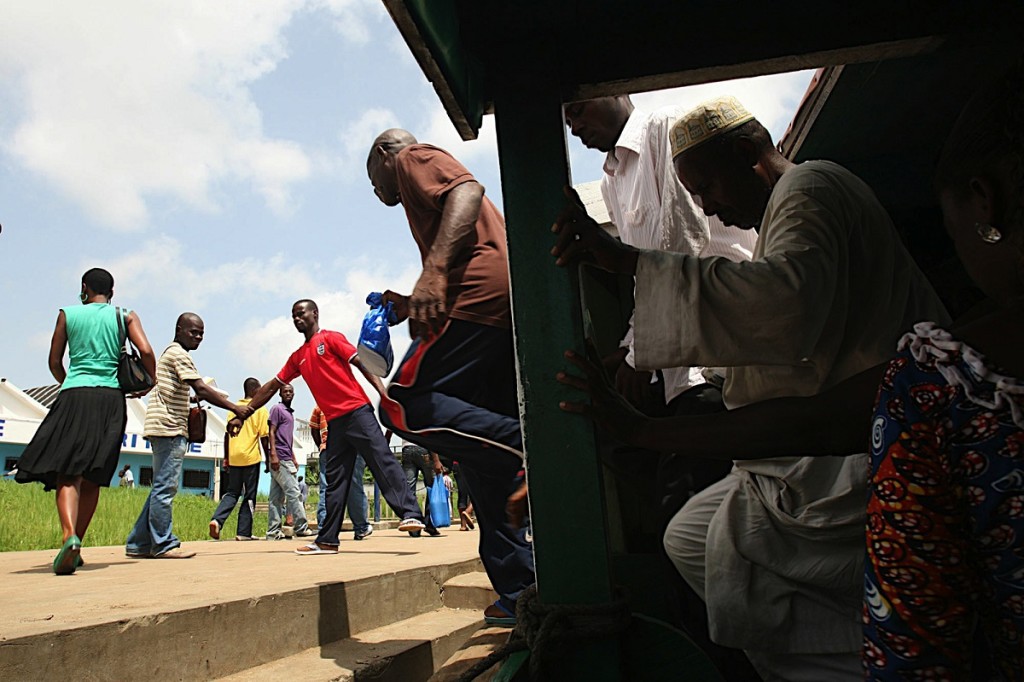 Ferry service is used by many in their daily commute. The Ébrié Lagoon defines Abidjan, creating a compressed vertical energy in Plateau, the city center, and colorful surrounding neighborhoods accessed by privately owned ferries. All photos by William Farrington[/caption] [caption id="attachment_28139" align="aligncenter" width="640"]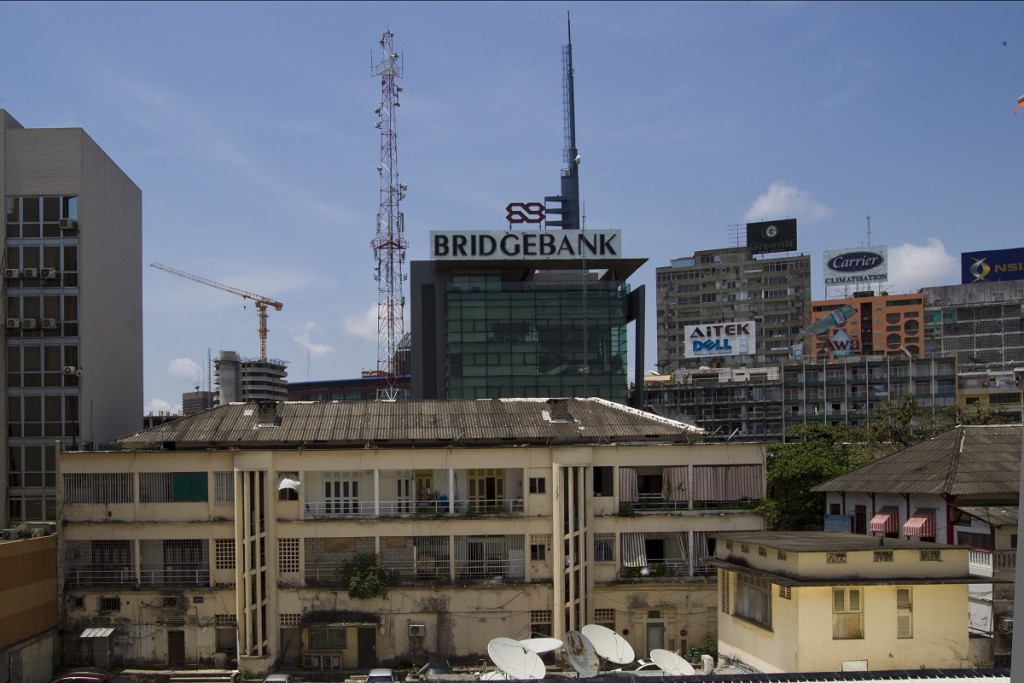 Plateau, city center: A construction boom is underway, underscoring the positve energy in Abidjan following several years of unrest. Several new hotels have been built or planned, and a new bridge opened in 2014 connecting the Cocody and Marcory neighborhoods and relieving traffic congestion.[/caption] [caption id="attachment_28140" align="aligncenter" width="640"]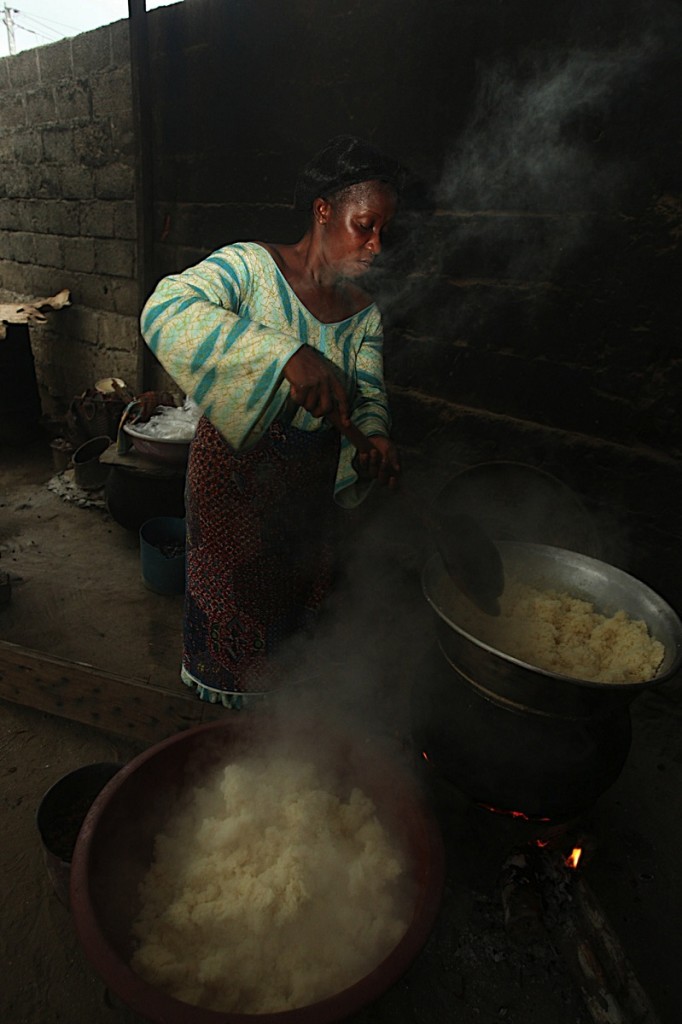 A woman steaming attiéké (pronounced ah-check-ay), a local staple made from cassava ground to a couscous-like texture, with a tangy flavor and chewy consistency. It accompanies fish or chicken and can be enjoyed in the city's maquis, open-air restaurants.[/caption] [caption id="attachment_28141" align="aligncenter" width="640"]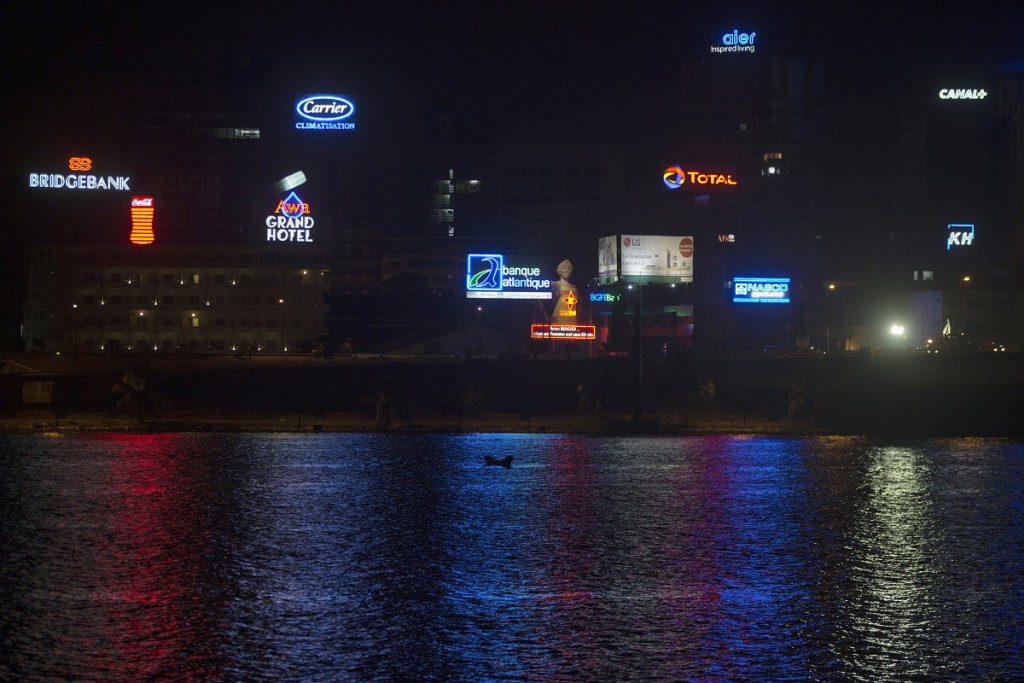 A lone boatmen on La Lagune Ébrié, passing Plateau and the backdrop to the MASA festival held at the Palais de la Culture in Abidjan.[/caption] [caption id="attachment_28142" align="aligncenter" width="640"]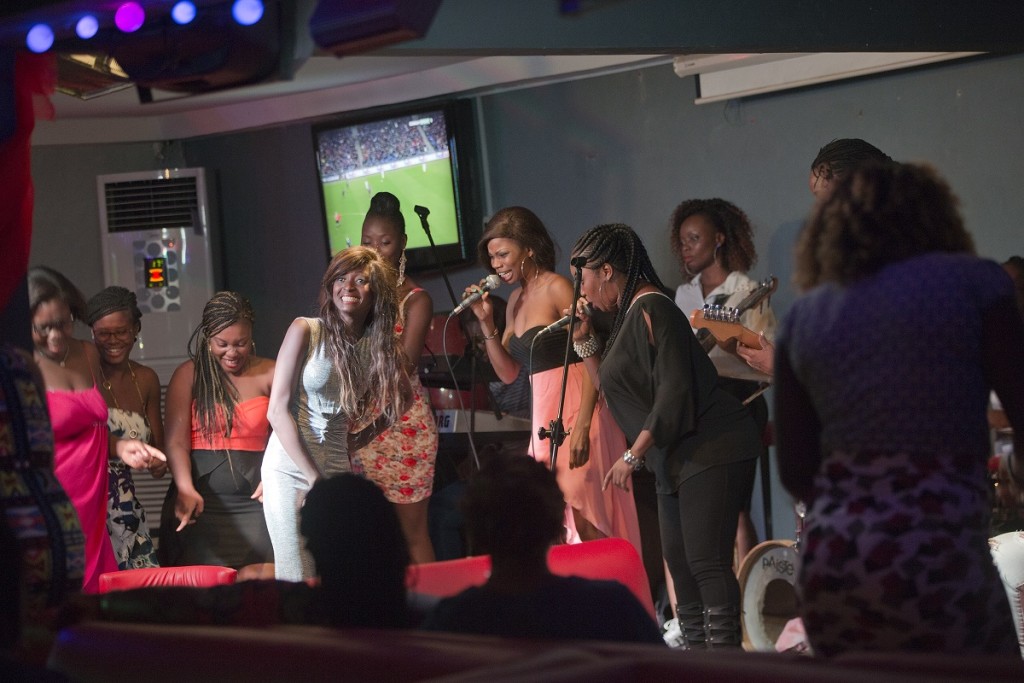 Women dancing in front of the stage at Le Pams, a popular nightclub in the Deux Plateau neighborhood. Performing is Bella Combo, a nine-member all-female, group.[/caption] [caption id="attachment_28143" align="aligncenter" width="640"]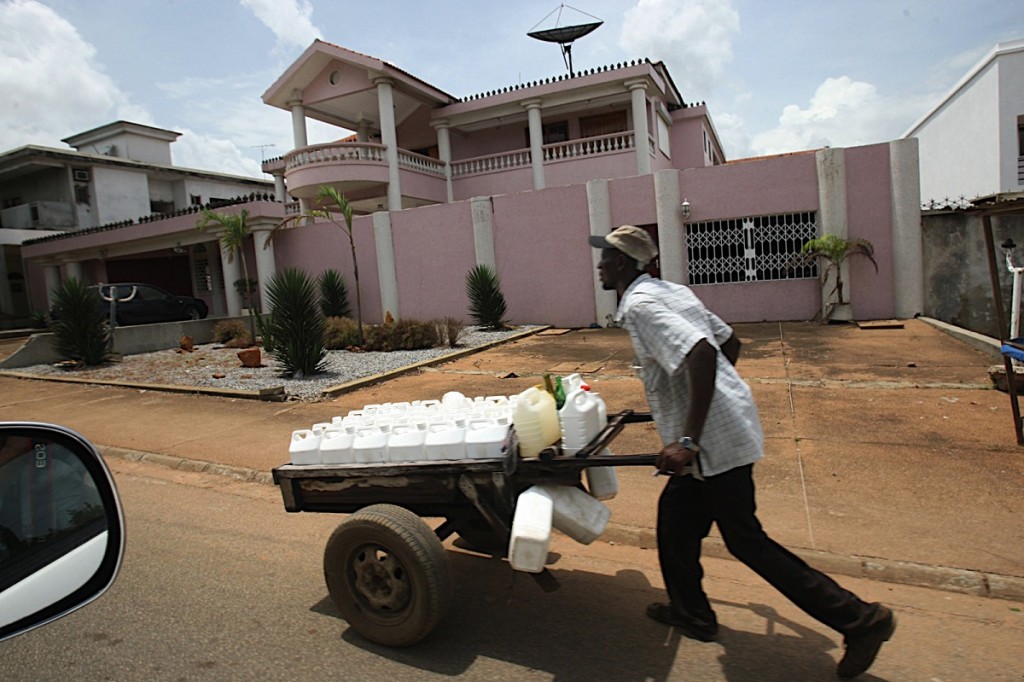 The upscale Riviera neighborhood in Cocody, a suburb of Abidjan.[/caption] [caption id="attachment_28144" align="aligncenter" width="640"]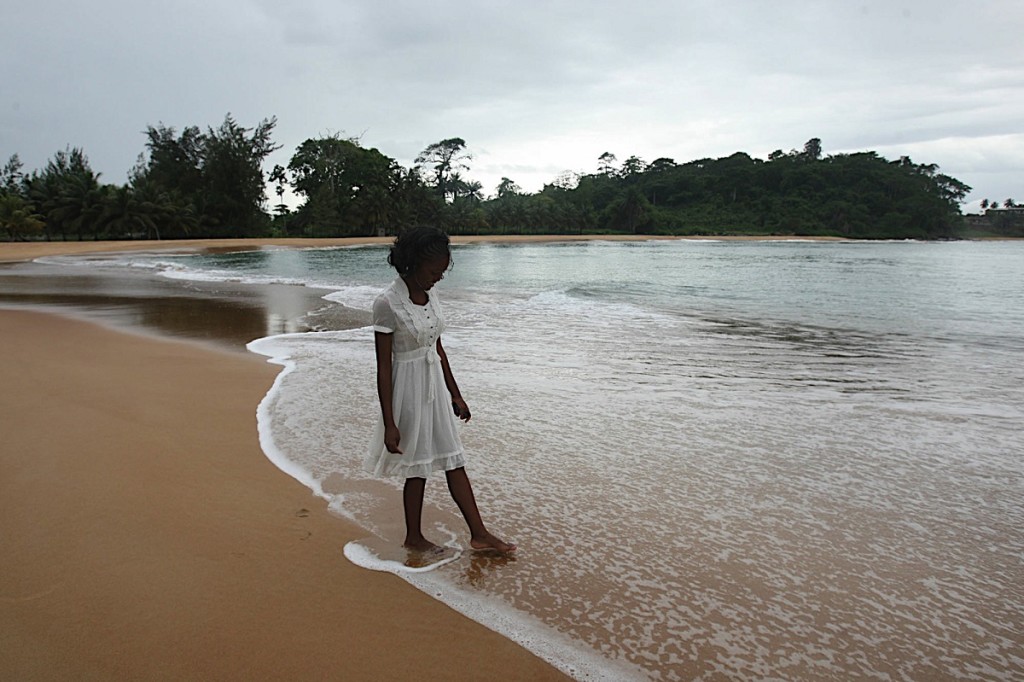 A woman walking along Grand Bereby Beach in western Cote d'Ivoire.[/caption] [caption id="attachment_28145" align="aligncenter" width="640"]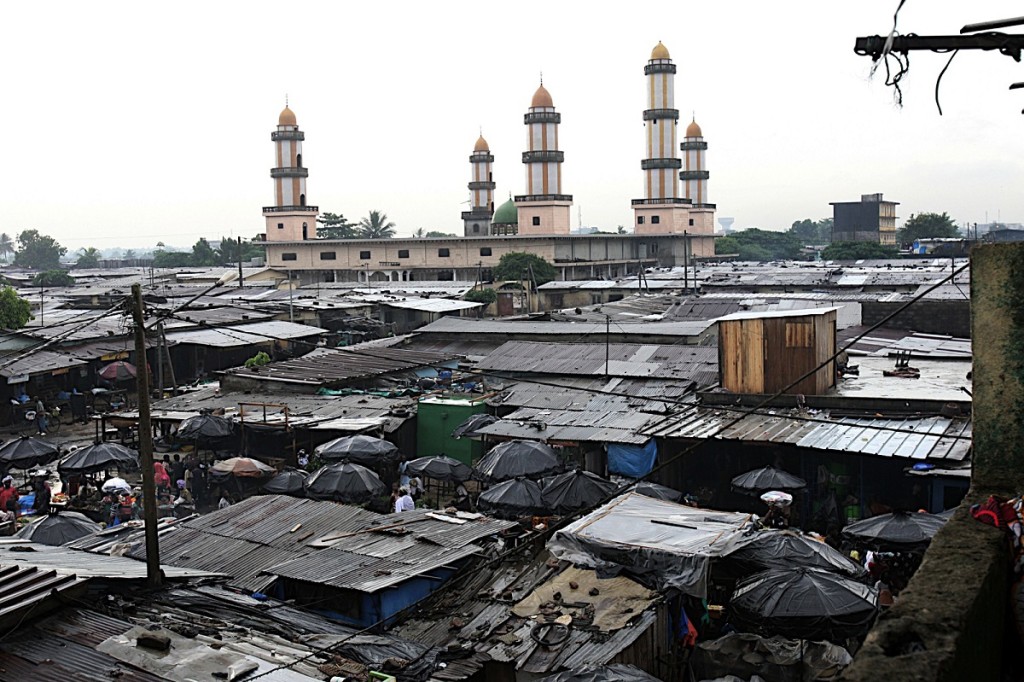 A mosque in an Abidjan neighborhood.[/caption]