Preview: Summer Concerts in Chicago, San Francisco, Montreal and Albuquerque
With Memorial Day behind us, summer has unofficially arrived and with it, that sweetest of summer pleasures: sitting outside on a balmy, long-stretching evening, listening to music. While New York takes up a lot of Afropop's attention, we haven't forgotten about the rest of North America, and we've done some hunting around for concerts and festivals that are bringing music from Africa and the African diaspora all the way from the redwood forests, back here to the New York island. Obviously this list isn't exhaustive—we didn't even touch New Orleans, Austin, or the state of Tennessee—so if you know of a show, concert series, or festival that your fellow Afropop listeners should know about us, please hit us up at
info@afropop.org
. Sweet home
Chicago
has an amazing lineup again this year at
Millennium Park
's Summer Music Series downtown. All these concerts start at 6:30 p.m., and all of them are free: June 13: Rodrigo Amarante / Leyla MaCalla June 16: Nneka / Gina Chavez June 27: Eddie Palmieri Salsa Orchestra / Ecos del Pacifico July 11: Femi Kuti and The Positive Force / ProbCause July 18: King Sunny Ade / Ugochi and A.S.E. Aug. 4: Sinkane / Mark de Clive-Lowe Aug. 11: Mbongwana Star / Dos Santos Antibeat Orchestra Up in
Boston
, Berklee College of Music has
a Summer in the City series that includes a lot of Latin and Latin-influenced free music
.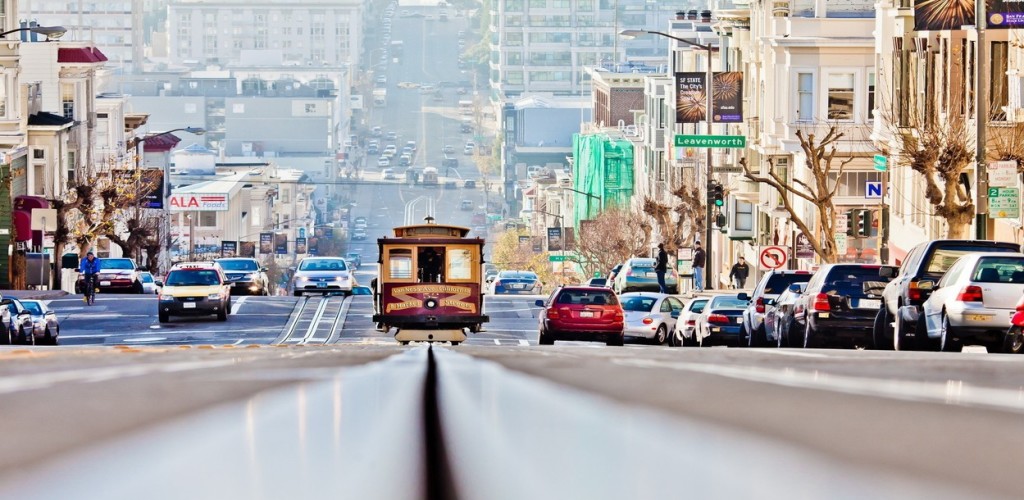 Summer in
San Francisco
has apocryphally been called the coldest winter of Mark Twain's life. But
the Bay Area is home to one of the earliest African music scenes in the U.S.
, and this summer has some hot and free offerings. Union Square
alternates between tango, salsa and swing dancing over the summer
. There's also a lovely free concert series at 2 p.m.
Sundays at Stern Grove Festival
: June 19: Janelle Monáe, Midtown Social July 24: Julieta Venegas, La Misa Negra Aug. 14: Atomic Bomb! The Music of William Onyeabor--Featuring Jamie Lidell, Luke Jenner, Money Mark, Sinkane, and special guests,  plus openers Afrolicious. Also, north of the Bay,
Sierra Nevada World Music Festival 2016
runs June 17-19 in
Boonville, CA
. [caption id="attachment_3965" align="aligncenter" width="640"]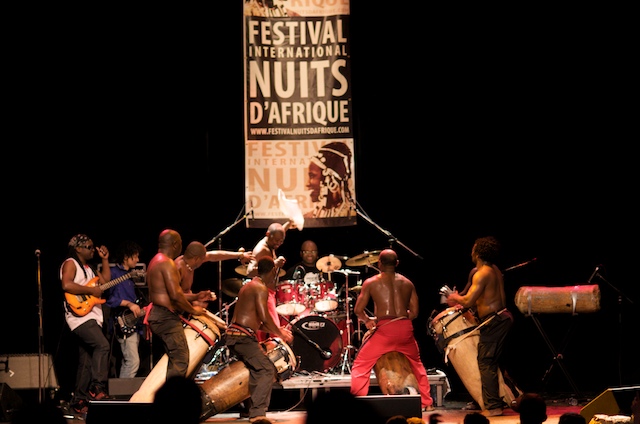 Les Tambours de Brazza at La Tulipe in Montreal, 2012[/caption] In our neighbor to the north, in
Montreal
,
Festival International Nuits d'Afrique
runs July 12-24
with free and ticketed events. There's so much good music in Montreal, including 
an International Jazz Festival that has much more than jazz
, from June 29 to July 9. These concerts are, unfortunately, not free. Out in
Albuquerque, N.M.
,
Sept. 23-24 is the Globalquerque! Festival
. features, among many others, Zimbabwe's Mokoomba. And down in
Washington D.C.
,
it seems like most of the summer schedules still aren't up
. The federal government treats us pretty good, so we're going to blame something else for this. The heat, probably.