The Roots Bring Their Picnic to NYC
Last weekend (Oct. 1-2), in the pulsing heart of midtown Manhattan, The Roots hosted a picnic like none other, bringing together friends and heroes from across generations. In the year of the ninth annual Roots Picnic in their hometown of Philadelphia, the legendary hip-hop group brought the party to their adopted home of New York for the first time. The inaugural Roots Picnic NYC took place in one of the most classically New York settings: Bryant Park, hedged by looming skyscrapers, steps away from Times Square and Grand Central and in sight of the Empire State Building. Here we experienced something of a macro mixtape, or a large-scale DJ set, cutting quickly from artist to artist on two opposite stages--in effect, two turntables ensuring a steady stream of music for hours. The set was very much in the style of Questlove, The Roots' drummer, curator of the event, and an excellent DJ, whose unique mixes span a wide spectrum of music and often go deep into the unexpected. The lineup traversed the past few decades of hip-hop, with visits from some of its earliest pioneers and some of the younger wave of rap, flavored by tastes of r&b, neo-soul, disco, experimental rock, indie pop and soft rock. The cloudy weather could have mellowed the vibe to a fault, but the energy stayed up through the whole of both days' rich lineups. A year's too long to wait for the Roots Picnic NYC Vol. Two.
Notable moments from Sat., Oct. 1
The Jungle Brothers, of the hip-hop old school and pioneers in the fusion of jazz, house, and rap, brought it back to the late '80s and '90s with their solid beats and steady flow. [caption id="attachment_32018" align="aligncenter" width="534"]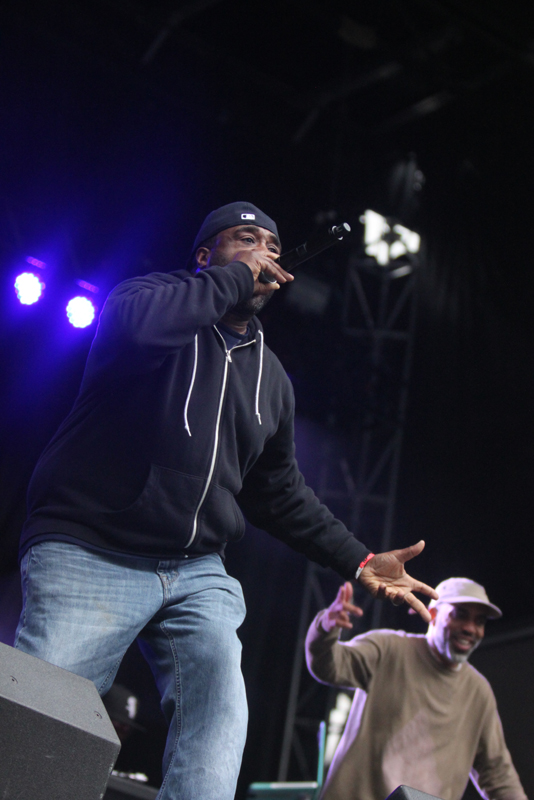 Mike Gee and Afrika Baby Bam of the Jungle Brothers[/caption] Lady Leshurr, born in Birmingham, U.K. to parents from Saint Kitts, was a surprise favorite. She laid out funny, fiery, lightning-fast rhymes over sharp beats that lay somewhere between grime and trap, unabashedly boasting her greatness and playfully calling out haters for unbrushed teeth, dry lips, smelly feet and everything else that irks her. She commanded the crowd, hyping us up with her fast pace, big personality and wicked wordplay. A few times, she broke into a dancehall feel, and cited Sister Nancy's "Bam Bam" as being a formative song in her youth. Let's hope she makes it back to this side of the pond before too long. [caption id="attachment_32021" align="aligncenter" width="534"]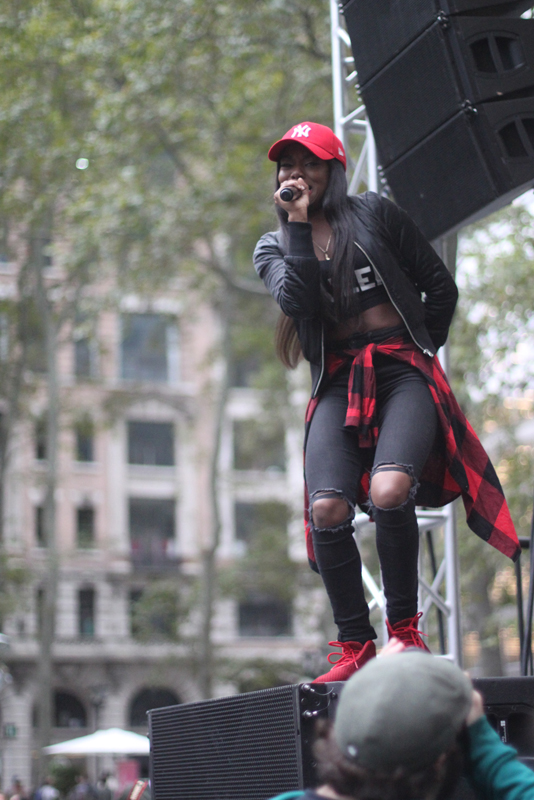 Lady Leshurr[/caption] Questlove himself came out for a DJ set, spinning a signature unpredictable but thoroughly enjoyable mix of big-band jazz, funk and hip-hop. If you're in New York, check out his DJ sets most Thursdays at the
Brooklyn Bowl
. [caption id="attachment_31992" align="aligncenter" width="640"]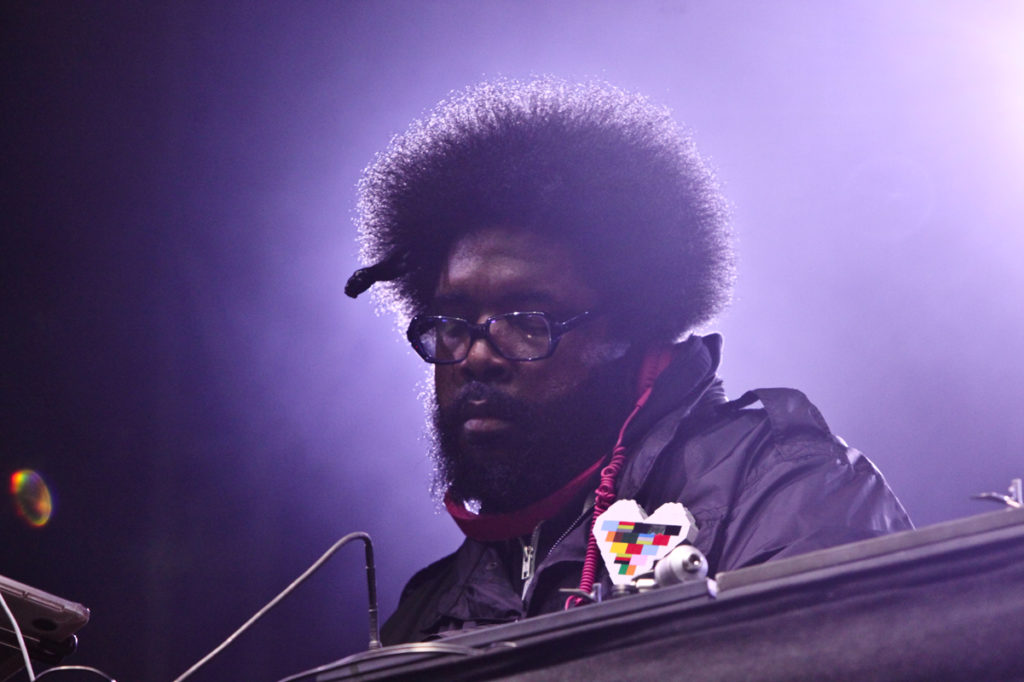 DJ Questlove[/caption] Stretch and Bobbito also took to the turntables--a legendary duo of radio DJs whose show on WKCR ran throughout the '90s and played a significant part in introducing the wider world to then-unsigned New York rappers like Nas, Jay-Z, Notorious B.I.G. and Wu-Tang Clan. Bobbito spun a beautiful mix of samba and Puerto Rican
plena
, and Stretch took it back to the good old days, spinning a set of '90s New York hip-hop hits that the crowd loved. [caption id="attachment_31995" align="aligncenter" width="640"]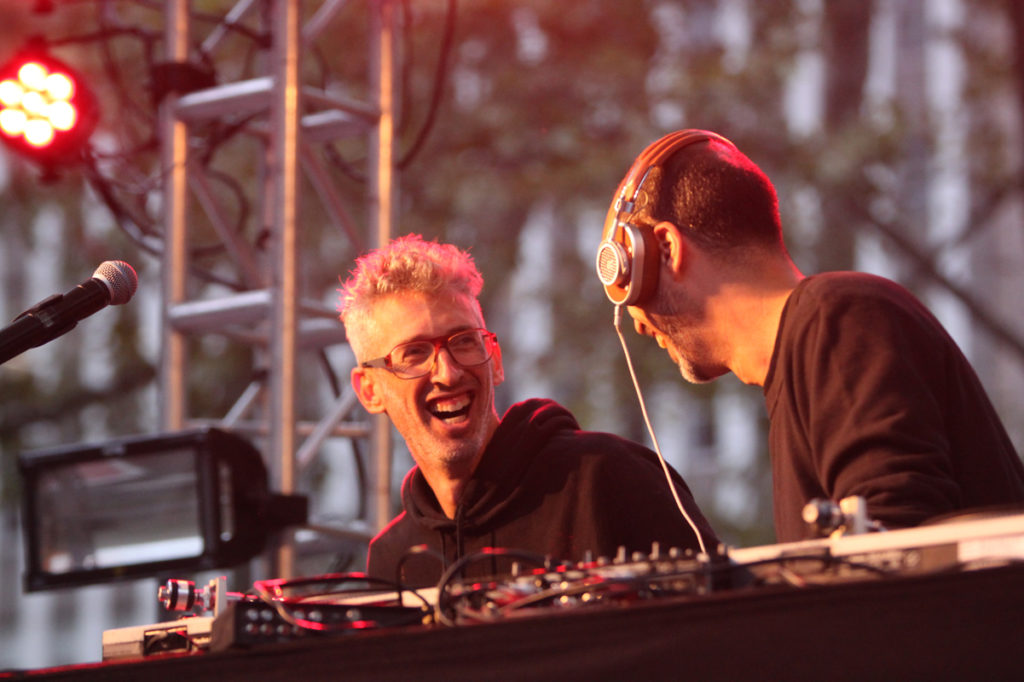 Stretch and Bobbito[/caption] DJ Moma, of the much-loved dance party producers Everyday People, spun bumping selections of Afrobeats (Flavour, P-Square, etc) and contemporary hip-hop, notably Kendrick Lamar's "Alright," which brought down the house. [caption id="attachment_31999" align="aligncenter" width="640"]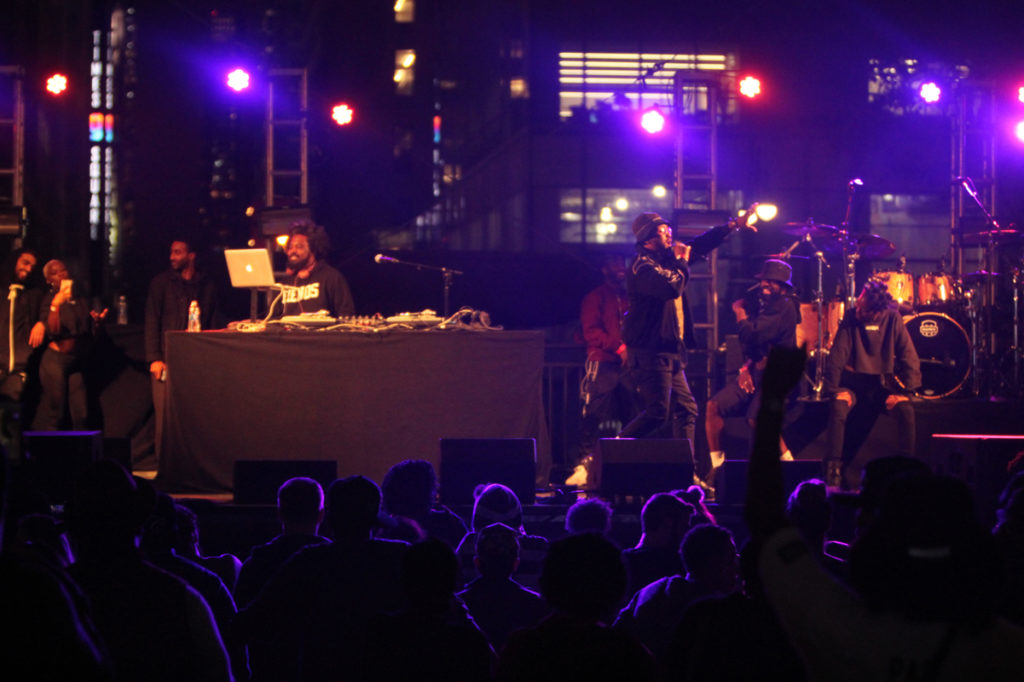 Everyday People w/ DJ Moma[/caption] Of course, the rich frosting on top of this already hearty musical confection was the wild two-hour long set backed by The Roots. The full force of their live band is a mighty thing, from Questlove's indomitably crisp, perfect breakbeats to Captain Kirk Douglas' guitar stylings, and Tuba Gooding Jr.'s thumping sousaphone. The set began with Tariq "Black Thought" Trotter at the mic, revisiting old Roots tunes. [caption id="attachment_32004" align="aligncenter" width="534"]
Black Thought[/caption] [caption id="attachment_32005" align="aligncenter" width="534"]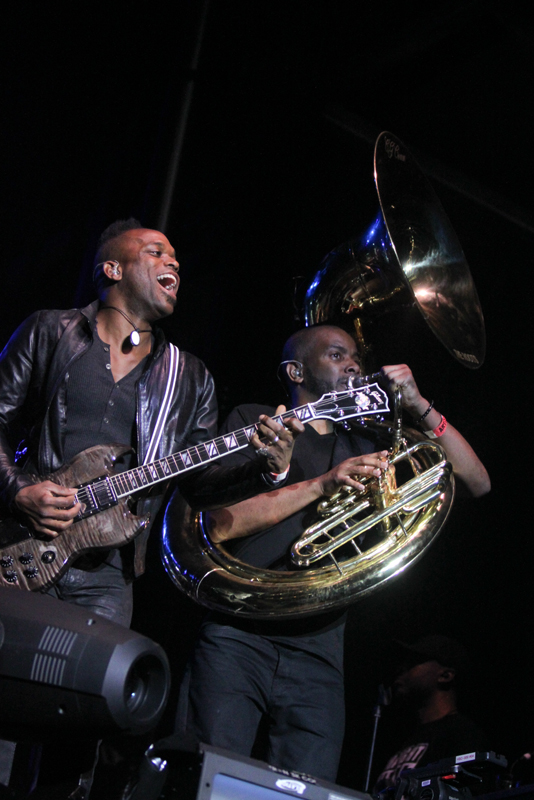 Captain Kirk Douglas and Tuba Gooding Jr.[/caption] That alone would have been incredible enough, but of course, they didn't leave it there--after a frenetic, remarkable bit of drum machine magic from Jeremy Ellis, the Chicago rap icon Common surprised the crowd with a few of his songs and an incredibly potent three-minute a cappella freestyle condemnation of mass incarceration and police violence. [caption id="attachment_32003" align="aligncenter" width="534"]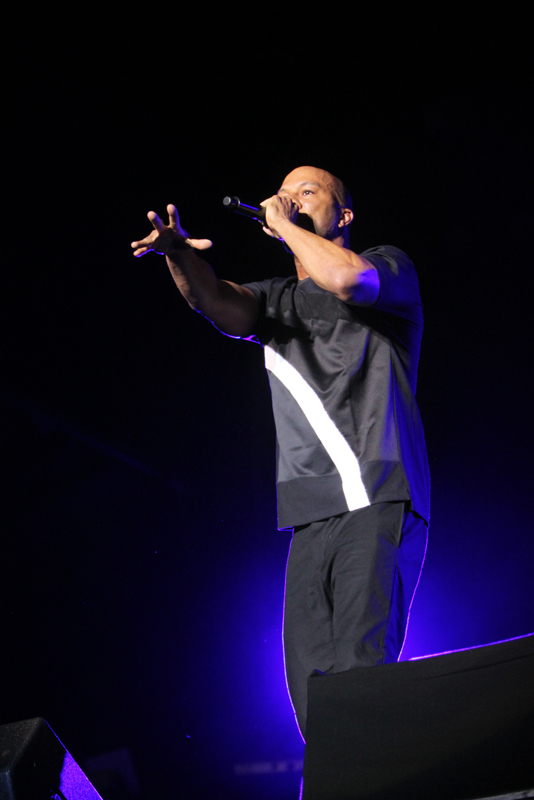 Common[/caption] As a distinct change of pace, guitar maestro and crooner John Mayer joined the band for a few of his tunes including, of course, his hit "Your Body Is A Wonderland." I wouldn't have expected it, but he and the band together sounded like a natural pairing--a fresh and deeper interpretation of his usual soft rock/blues feel. [caption id="attachment_32006" align="aligncenter" width="640"]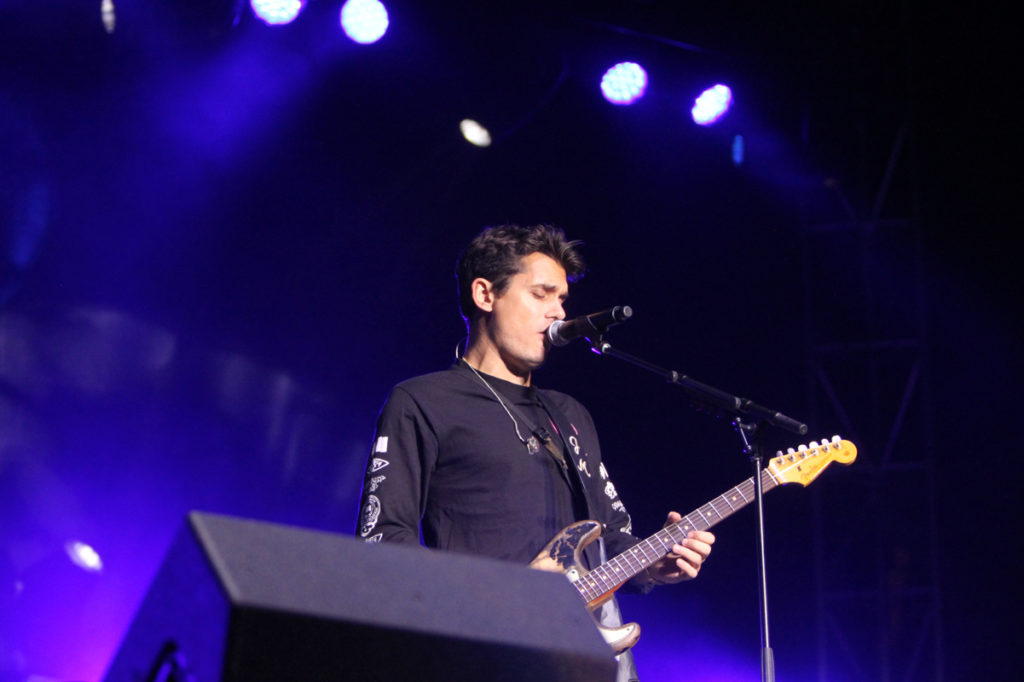 John Mayer[/caption] The evening closed out with a long set led by the mighty D'Angelo, who re-emerged in 2014 from an over 10-year-long hiatus with a magical, mind-blowing album 
Black Messiah. 
That was something to behold: the neo-soul icon leading a band comprised of The Roots, John Mayer, and members of his own group, including bassist Pino Palladino (who has played across the globe, notably with The Who). That unforgettable entourage revisited some old-school D'Angelo tunes as well as some of the newer ones, with the man himself on organ and, of course, those incomparable vocals. Although there might not be anything like D'Angelo in the '90s and early '00s, his performance was excellent, rich with that deep, sensual soul that only he can deliver. [caption id="attachment_32010" align="aligncenter" width="534"]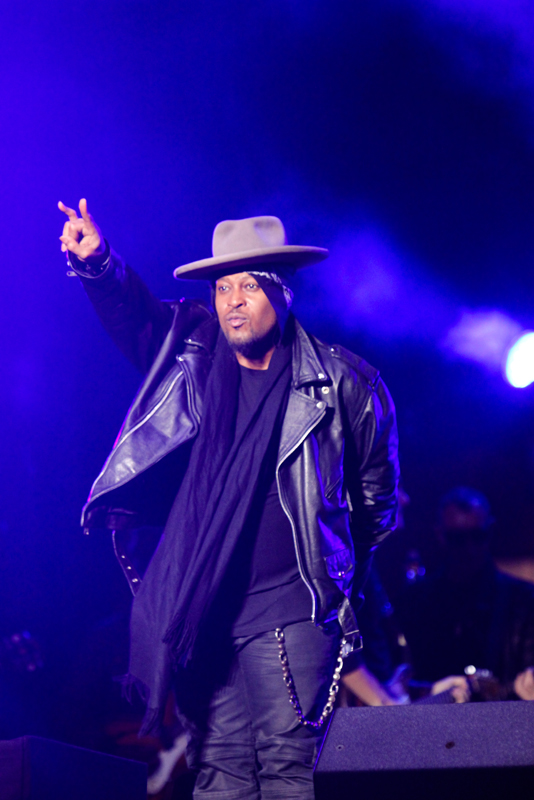 D'Angelo[/caption] [caption id="attachment_32011" align="aligncenter" width="534"]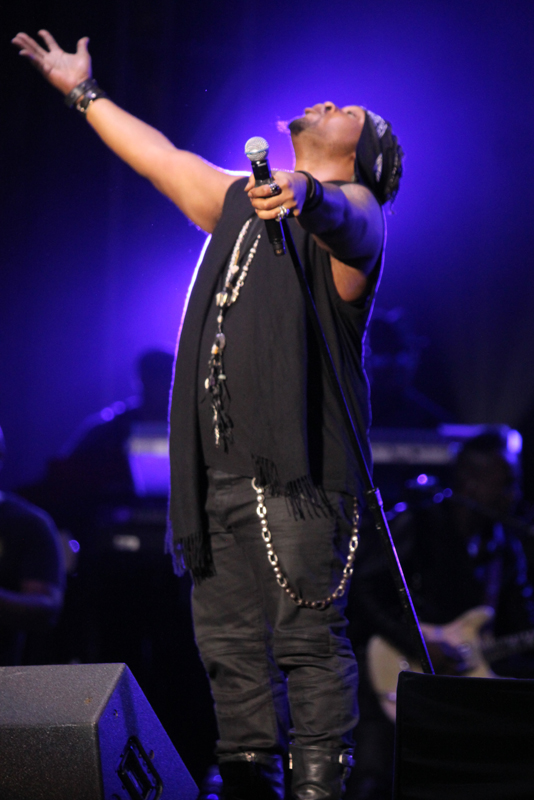 D'Angelo[/caption] [caption id="attachment_32014" align="aligncenter" width="640"]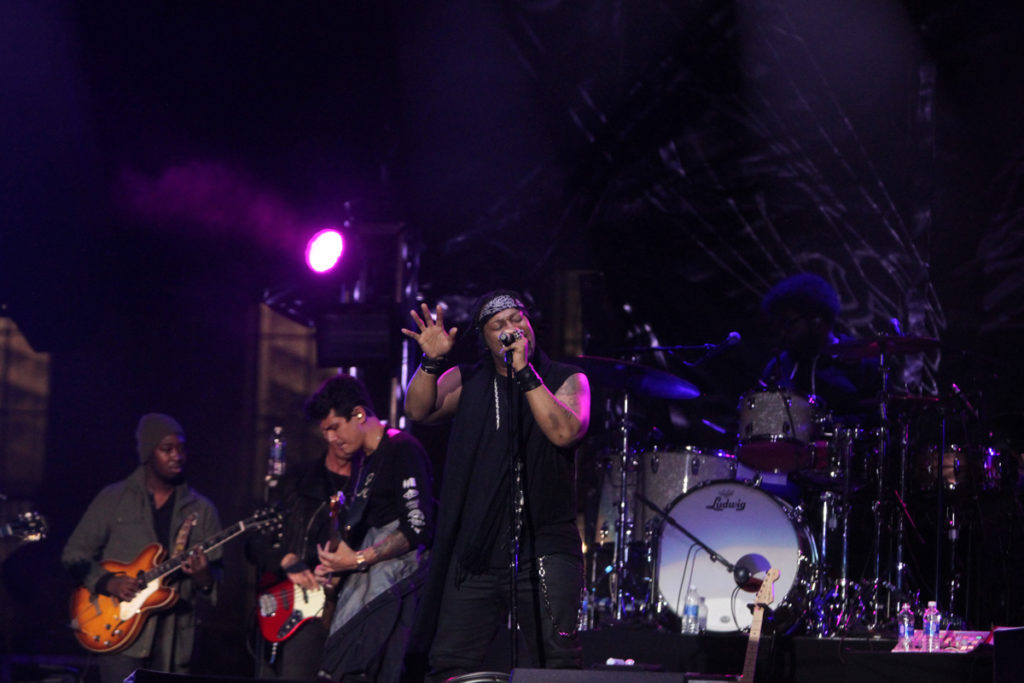 D'Angelo[/caption] Stay tuned for more on day two of the Roots Picnic, which packed perhaps even more of a punch. Check out all the pics from the day below. All photos by Sebastian Bouknight. [envira-gallery id="31991"]