When Reigns It Pours: R.I.P. EBONY
Ghana has lost one of its most promising artists, Ebony Reigns, who went mononymously as Ebony. Her rise to fame was swift and ended abruptly on Feb. 8, when she and three other passengers were involved in a deadly road accident after a visit home to see her mother in Sunyani, Ghana. Ebony, born Priscilla Opoku-Kwarteng, was only 20 years old. Global African musicians like Shatta Wale, Yemi Alade and Efya have reached out over social media to pour out their condolences.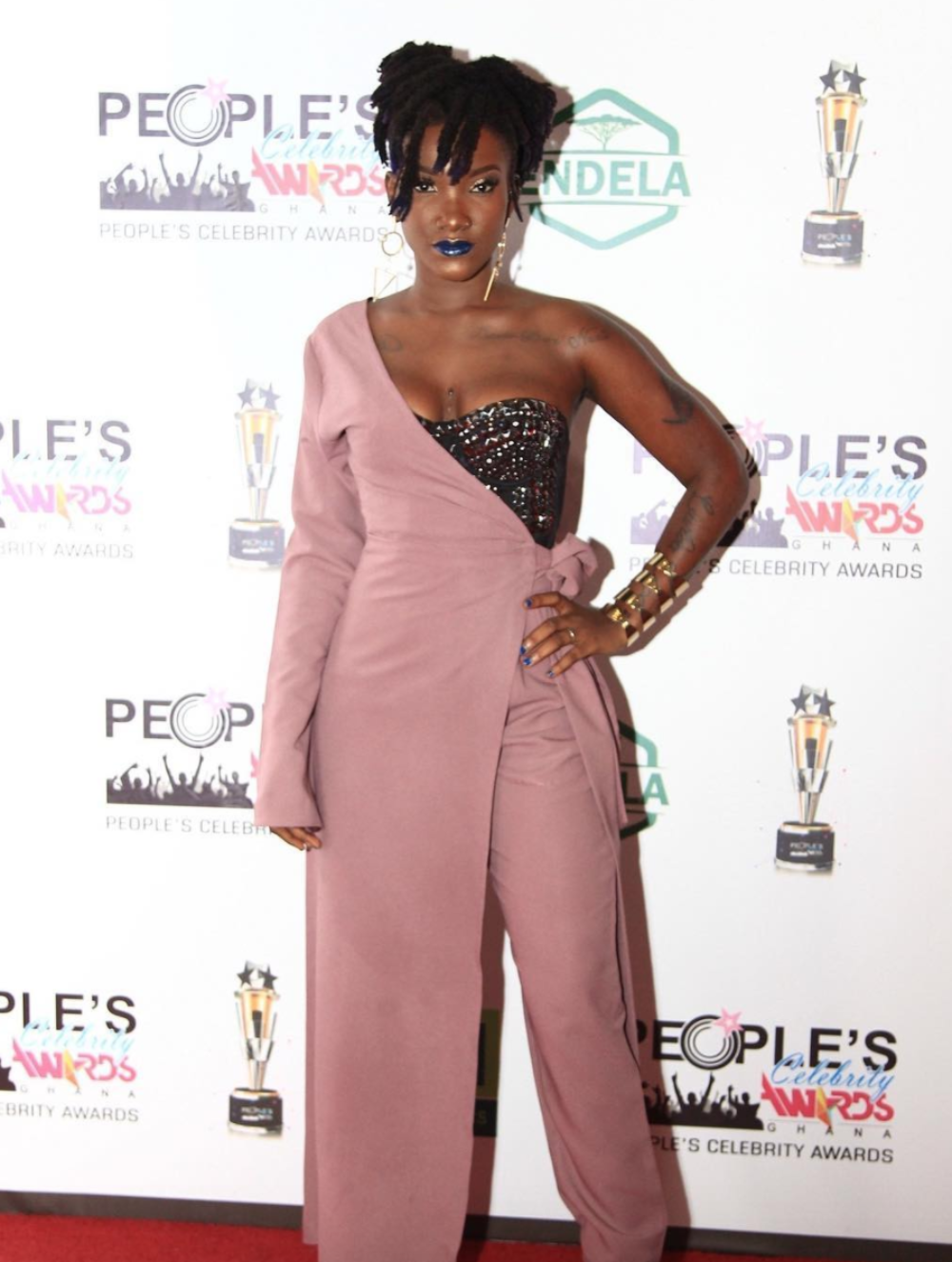 Ebony was expected to take home the prestigious "Artist of the Year" award at this year's Vodafone Ghana Music Awards, and would have been the first female to receive this title. She was a sensual and vivacious performer with a deep, dark velvety voice that went perfectly with her "bad girl" persona. She did not resemble any of her peers, with her free-formed locks and risqué fashion that flaunted her signature curves and showed off her dark skin in a country where women are still advertised bleaching creams. With such a unique gift, it is such a shame that following her death, the news cycles in Ghana only seemed to be preoccupied with the supposedly controversial aspects of her career: the fact that she liked to perform bra-less, had an alleged relationship with a woman, supposedly smoked weed, and owned her sexuality in a bold way, among other things. Ebony was a revolutionary performer and was destined to be "one of the boys" in a predominantly male-dominated industry.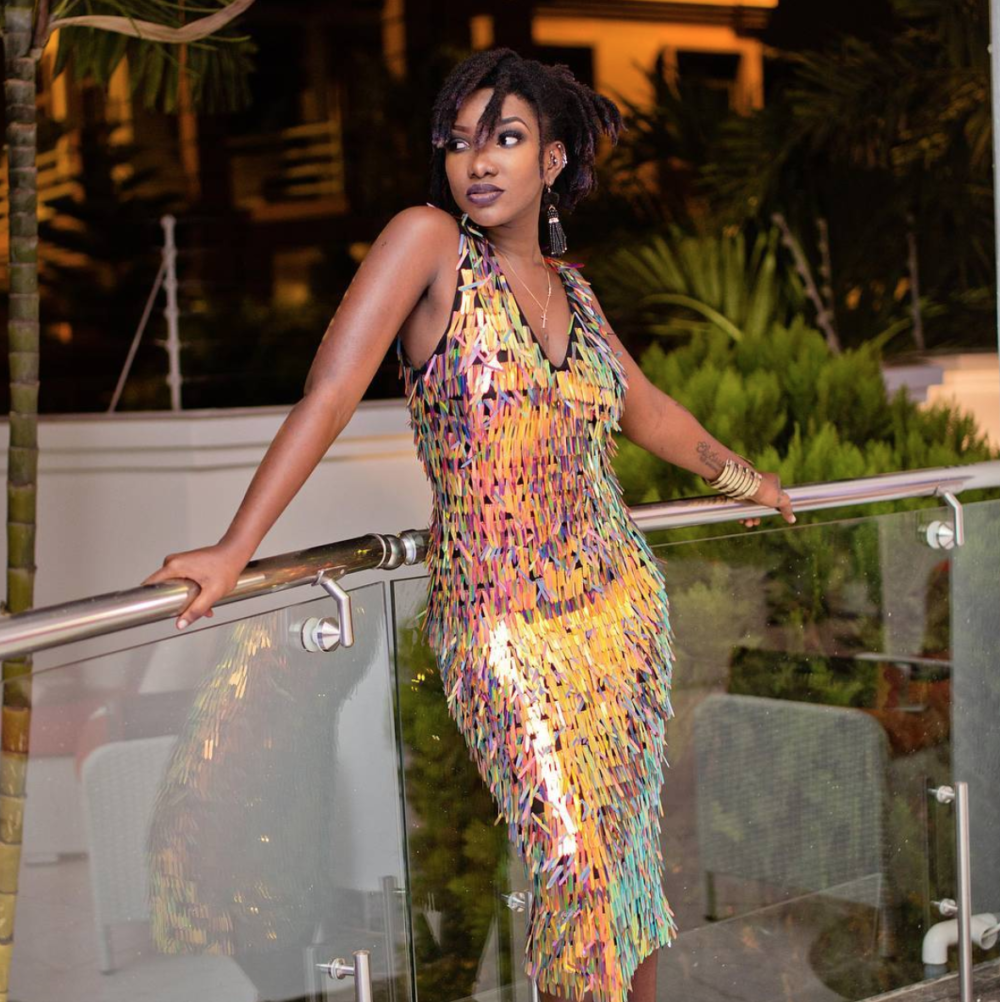 Ebony went against the mold in her entrance into the music industry. She dropped out of high school before her third year to pursue music. Many West African children would shudder at even having this thought when the expectation is to focus on school and enter the medical, technological or business fields. However, she had the blessing of her incredibly supportive father, and her manager and co-writer, Bullet of Ruff Town Records, also part of the legendary Ghanaian hiplife group, Ruff n Smooth.

In 2015, Ebony emerged as the freshest dancehall artist with the track "Dancefloor," almost immediately after declaring her desire to pursue a career in music. At that time Shatta Wale, A.K.A. the "Dancehall King," garnered huge popularity for dancehall with his patois-infused lyrics and perceived authenticity after traveling to Jamaica to properly study the genre. Dancehall exploded in Ghana and made way for female artists like MzVee and Kaaki, and male artists like Stonebwoy and Samini. However, in 2017 Ebony edged out her competition to win the highest honor at the Bass Awards, rewarding African dancehall and reggae performers, as "Artist of the Year."
Even with the success of her dancehall hits, which were popular among the youth championing Accra's club culture, Ebony proved her versatility with the smooth track, "Poison." She sings effortlessly in English, patois and Twi while quoting the old school popular song, "Poison," by highlife star Daddy Lumba. It's the kind of song your parents can listen to and reminisce about the good old days, while younger folks can get excited about a song that reflects a uniquely Ghanaian aesthetic with the sounds of today. In another single, "Kupe," she moves towards the popular Afrobeats sound while referencing "Odo Esisi Me," a hiplife Ghanaian song from 1999 by Akatakyie. Whereas other Ghanaian dancehall artists struggled to merge their dancehall influence with homegrown Ghanaian genres, Ebony seemed to have figured out how to do this seamlessly, winning fans all over West Africa within a few years.

It's safe to say her biggest hit to date was "Sponsor" which has three times as many streams as any of her other songs on Spotify and the most views on YouTube. It's a carefree, breezy song that makes you wonder where the closest beach serving mango juice is. The video is fun and Ebony looks completely at ease and playful, like the young woman she is. Her loving and proud father makes a cameo in the video as she sings about wanting a sponsor to take care of her instead of worrying about broke men her age. It's clear that with this song Ebony has hit her stride and solidified her own sound.
Ebony's latest video to drop in December 2017, "Maame Hw3," was her most impactful hit. "Maame Hw3" is a song about domestic violence, showing a mature and sober version of the singer. It depicts graphic images of a woman being abused by her partner while Ebony screams in the track "I hate you so much right now!" She said in an interview with Ghanaian network TV3, "I speak for the females. I'm nothing else but a musician so that's the best way I can send my message." She seemed to be emerging as a feminist and advocate for women's rights. She also planned to launch the Ebony Cervical Cancer Foundation to raise awareness and prevention of the disease and encourage testing of HPV. Unfortunately, her untimely death prevented this initiative from taking off.
Today, Feb. 16, would have been Ebony's 21st birthday. It's incredible to think that just about four years after entering the music industry, she made such a huge mark on Ghanaian music, where women are historically underrepresented. Her confidence and ownership over her style, lyrics, music, message and performances were inspiring and make it even more tragic that she left us when her career was just taking off. Her death must not be in vain. Hopefully her untimely passing will incite Ghanaian policymakers to make the roads safer for drivers. Every day, an average of six people die through road accidents in the country of 29 million people, according to Ghana Web. We hope Ebony's achievements encourage more young African women with a passion in music to pursue it and stay focused, to be themselves and to "hustle in the morning, afternoon and evening" in the way only Ebony Reigns knew how.
For more on Ebony's music, check out this "Ebony Reigns Forever Tribute Mix" by DJ Lyriks: