Last year our colleagues at the ARChive of Contemporary Music (ARC) curated the insanely ambitious Muslim World Music Day. This year, they are attempting a similar feet with Brazilian Music Day, featuring some 25,000 songs available online, seminars, web concerts, links to our programs, etc. We are pitching in with some of our favorite musical scenes from Recife, Salavador, Rio, and São Paulo. And that will just get you started!
For more information about Brazilian World Music day, be sure to check out the event's blog at http://brazilianworldmusicday.wordpress.com/
Featured Artists
Samba De Coco Raizes De Arcoverde
Strongly demonstrating the influence of both African and indigenous culture, Samba de Coco Raizes de Arcoverde represents a true love of Brazilian cultural roots. Although its early beginnings date back to 1916, the group has maintained itself through a rotating cast of family members and close friends, including musicians like the world-renowned Lula Calixto (whose artistry is commemorated by an annual festival). Hailing from the Sertao region of the Pernambuco state of Brazil, Samba de Coco explores samba through the driving rhythm and stylistic movement of Xaxado dance.
http://youtu.be/BH8NsZnGauM
Herbert Lucena
Originally from Recife in the Pernambuco state of Brazil, Lucena began his career playing rock music in a number of Brazilian bands before joining the classic rock group Bad Company as a drummer.  After leaving the band, he began to focus on incorporating a variety of folkloric styles into his music. Since then, Lucena has become well known as a masterful performer of the music of Northeastern Brazil.
http://youtu.be/GjVKtT7-g3I
Chico César
Poet and journalist turned Zouk musician, Chico comes from the Paraiba state, and has put out eight albums since 1995. "With his outlandish neo-Indian costumes and music that borrows from reggae, hip-hop, and Senegalese mbalax, Chico César serves notice that he's doing Brazilian popular music his way. He marries an elastic voice that croons and purrs one moment, yelps and yodels the next, to a dexterity on guitar that puts him in the league of tiptop instrumentalists."
http://youtu.be/P9GyFmQxUOg
Olodum
Oldum is cultural group based in the Afro-Brazilian community of Salvador, the capital city of the Bahia state. They are one of Brazil's largest proponents of samba reggae. By combining African rhythms, Caribbean-influenced percussion, and Brazil's native samba, the group presents a truly unique musical offering. PLUS- They starred in
THIS
video with Michael Jackson. http://youtu.be/jqkpCY3MQuU
Wilson Moreira
Born in the Realango neighborhood of Rio, Wilson Moriera is one of Brazil's best known Sambistas. Joining the Mocidade Independente de Padre Miguel samba school as a teenager, Moriera won two samba contests in the early sixties. Joining forces with the singer/composer
Nei Lopes
, Moriera helped to create a number of influential compositions, many of which have since become (unofficial) Brazilian anthems. http://youtu.be/WI3uHhKSGG8
João Bosco
One of the most prominent MPB musicians of the 70's, Joao helped to make his name through a particularly inspired brand of cultural fusion, mixing (at the very least) bossa nova, afro-brazilian styles, and american jazz. http://youtu.be/73qU6YdeI64
Chico Buarque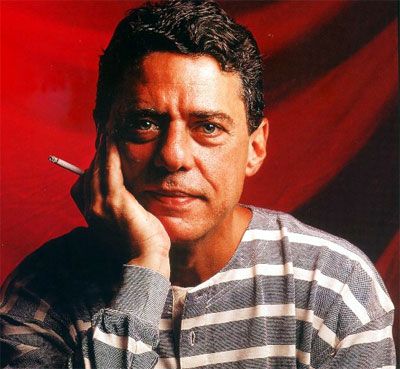 One of the originators of the MPB style (along with somewhat better known colleagues like Caetano Velosa and Gilberto Gil), Chico started off his musical career in the 60's, when he began to play and write a variety bossa novas and sambas. After being forced to flee Brazil for the political content of his work during the 60's, he remained a popular figure, becoming one of the most prominent artists criticizing the dictatorship that remained in control of the country until the mid 80's. http://youtu.be/P7mHf-UCZp0