July 26/5:30 p.m. | Sculpture Garden 590 Madison Ave New York, NY
Combo Chimbita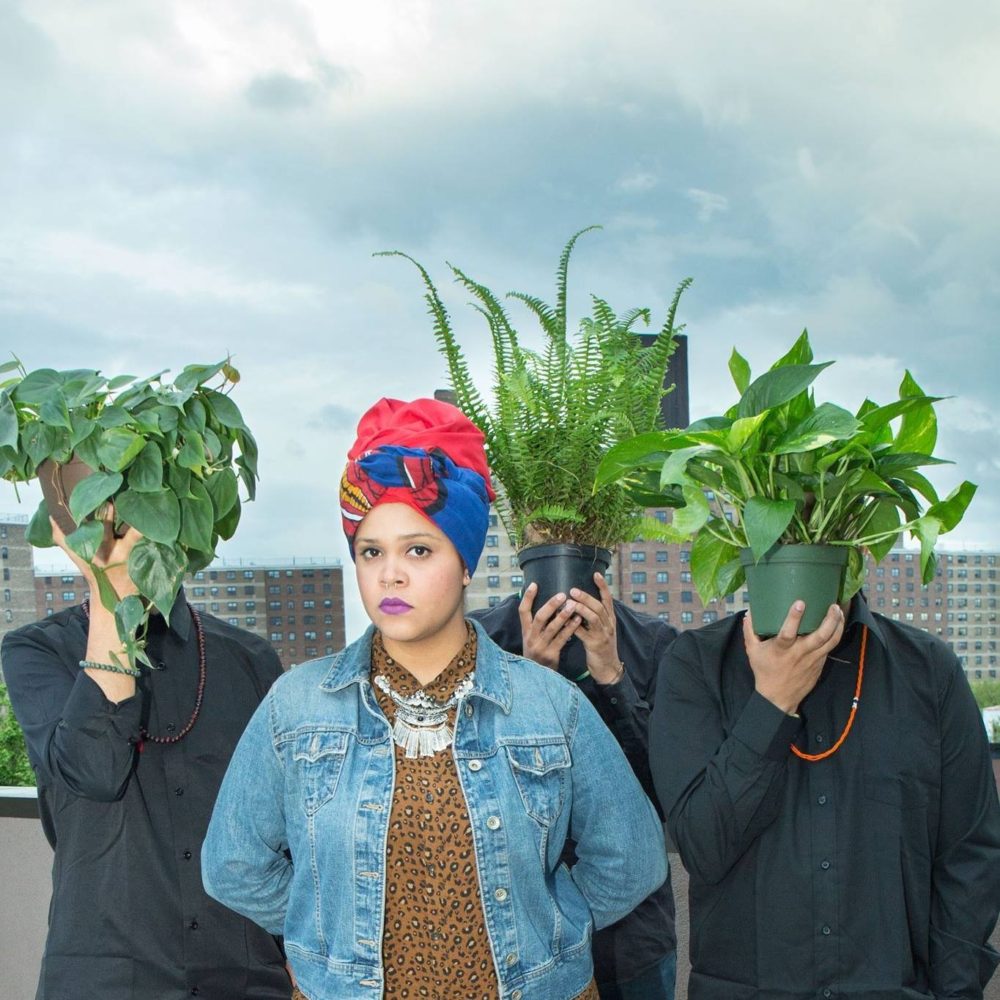 Click here for more information.
Rooted in Colombia and based in New York, Combo Chimbita lives in the future. After playing together for years, these first-generation New Yorkers—powerhouse vocalist Carolina Oliveros, synth and bassist Prince of Queens, guitarist Niño Lento, and drummer Dilemastronauta—began experimenting with different traditional musical styles during their late night residencies at Barbès in Brooklyn. Exploring the connections between visual identity and improvisational long-form trips, Combo Chimbita came together as a four-piece band after they started encouraging more vocals by Carolina Oliveros, who tightens the rhythm with her guacharaca. "Although their backgrounds are in heavy rock, metal, and psychedelic funk and soul, they gleefully fuse elements from cumbia, 70s funaná from Cape Verde, kompa from Haiti as well as salsa & reggae, mixing the Guacharaca and futuristic-yet-retro synth sounds." John Schaefer, WNYC
Inspired by Sun Ra's Afrofuturism, Combo Chimbita champions Tropical Futurism, "the idea that the future doesn't necessarily have to be this super white Western high-tech Star Wars stuff; that the indigenous ideas and culture of people of color, people of Latin America, can also represent a magical and substantial future. It's a vision that maybe a lot of people don't necessarily think about often. The old and deep knowledge that indigenous people have of the land has been neglected for many years as part of capitalism and colonization."
Combo Chimbita will present their stylish musical mixtures at the Sculpture Garden on July 26.