Thursday, September 20: 8-9:45pm | BARBES 376 9th St. (corner of 6th Ave.) Park Slope, Brooklyn 718.965.9177
VOYAGERS returns to BARBES!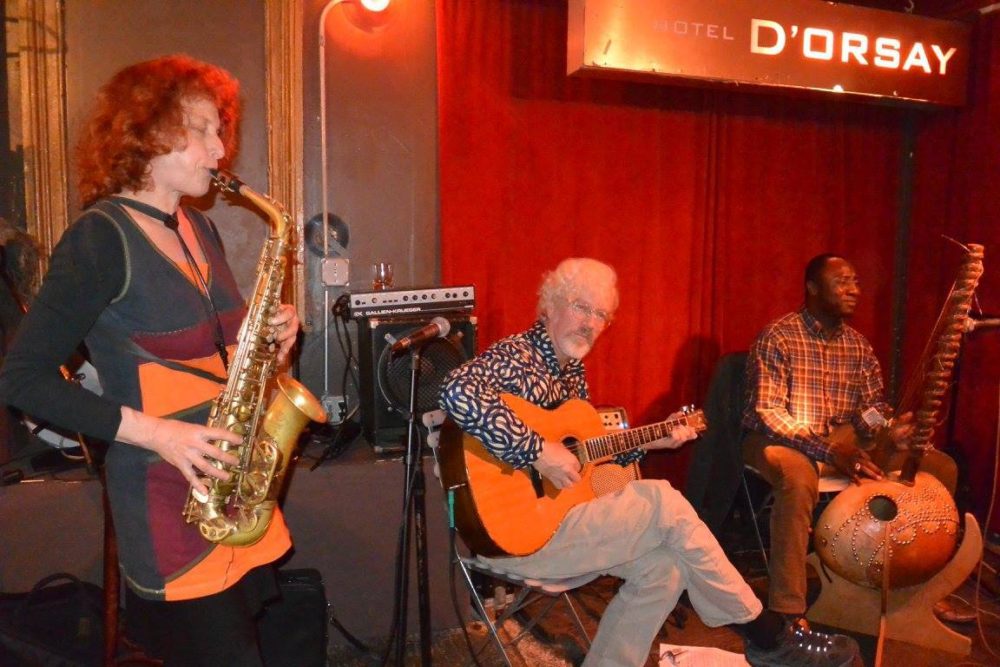 VOYAGERS is:

Edith Lettner: Austria's most adventurous saxophonist

Yacouba Sissoko: Malian kora maestro (with Regina Carter, Paul Simon), and new father
Banning Eyre: Acoustic African guitar
Traditional songs and original compositions created over 4 years of collaboration. This is our only New York appearance this year.
Check out videos from last year's Barbes gig:
"Cherie" https://www.youtube.com/watch?v=lB3ikIPHo4w
"Waiting for Spring" https://www.youtube.com/watch?v=5rtVZGSZSvM