"They Will Have to Kill Us First" Film Debuts in New York March 4
While it may never get the Google Doodle,
March 3
 is Music Freedom Day, a cause that's near and dear to the collective Afropop heart. As Banning Eyre and Sean Barlow
discovered on their recent trip
, there is perhaps no country where the importance of artistic freedom is laid out more clearly than in the West African nation of Mali. So perhaps it is no surprise that BBC Worldwide has chosen a date adjacent to Music Freedom Day to release the new feature-length documentary on the situation in Mali,
titled They Will Have to Kill Us First: Malian Music in Exile.
After bowing at 2015's SXSW Film Festival, the documentary opens at New York City's Village East Cinema on
March 4
, and the Laemmle Santa Monica Theater in Los Angeles on April 1, with
"additional markets to follow."
THEY WILL HAVE TO KILL US FIRST - SHORT TRAILER / US THEATRICAL
from
TWHTKUF - Doc
on
Vimeo
. It was directed by Johanna Schwartz and features an original score by the Yeah Yeah Yeah's Nick Zinner. Co-writers are Schwartz and Andy Morgan, a journalist and former manager of the famed Tuareg band, Tinariwen. Both the film and soundtrack, which also comes out on March 4, feature music from some of our favorite Malian musicians, including Ali Farka Touré and Bombino. The documentary tells the story of the Islamic jihadists taking control of northern Mali in 2012, imposing their extremely harsh interpretation of Sharia law on the population and displacing many others. In an effort to ban all forms of music, the jihadists destroyed radio stations, burned instruments and terrorized musicians with very real threats of torture and even death. [caption id="attachment_27690" align="aligncenter" width="640"]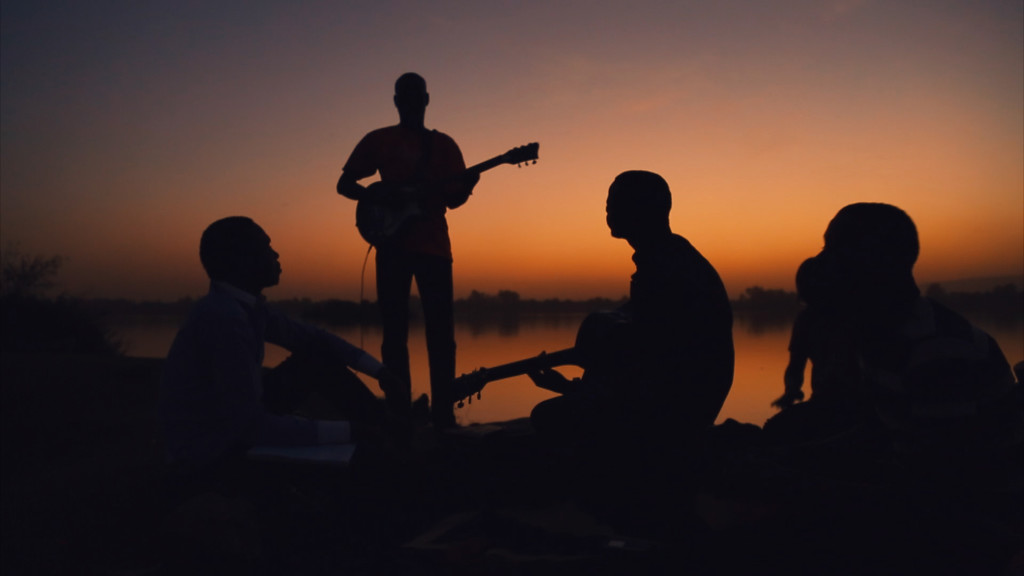 Songhoy Blues via They Will Have to Kill Us First. Used with permission.[/caption] According to the film's press release, "Overnight, the country's revered musicians were forced into hiding or exile, where most remain—even now. But rather than laying down their instruments, these courageous artists fought back, standing up for their freedoms and using music as a weapon against the ongoing violence that has ravaged their homeland...[The film] follows the group Songhoy Blues and musicians Kharia Arby, Fadimata "Disco" Walet Oumar, and Moussa Sidi as they each deal with the unfathomable situation in different ways." The film tells the story of the  Tuareg separatists' uprising, and offers revealing footage of the jihadists, and life at the refugee camps. Indiewire called it as a "gripping, powerful documentary" and the
Austin Chronicle
called it "social journalism of the highest order." 
They Will Have to Kill Us First
will open at New York City's Village East Cinema on March 4 along with the release of the soundtrack, followed by a launch in Los Angeles and other markets on April 1.
CLICK HERE FOR TICKETS & MORE INFORMATION
.