Best of The Beat on Afropop: Femi Kuti, Part One
To complement Femi Kuti's upcoming appearances in New York—Celebrate Brooklyn on Sat., July 23, and Brooklyn Bowl, July 27—and forthcoming dates across the U.S., we offer a two-part series from The Beat featuring interviews from 1996 and 2000.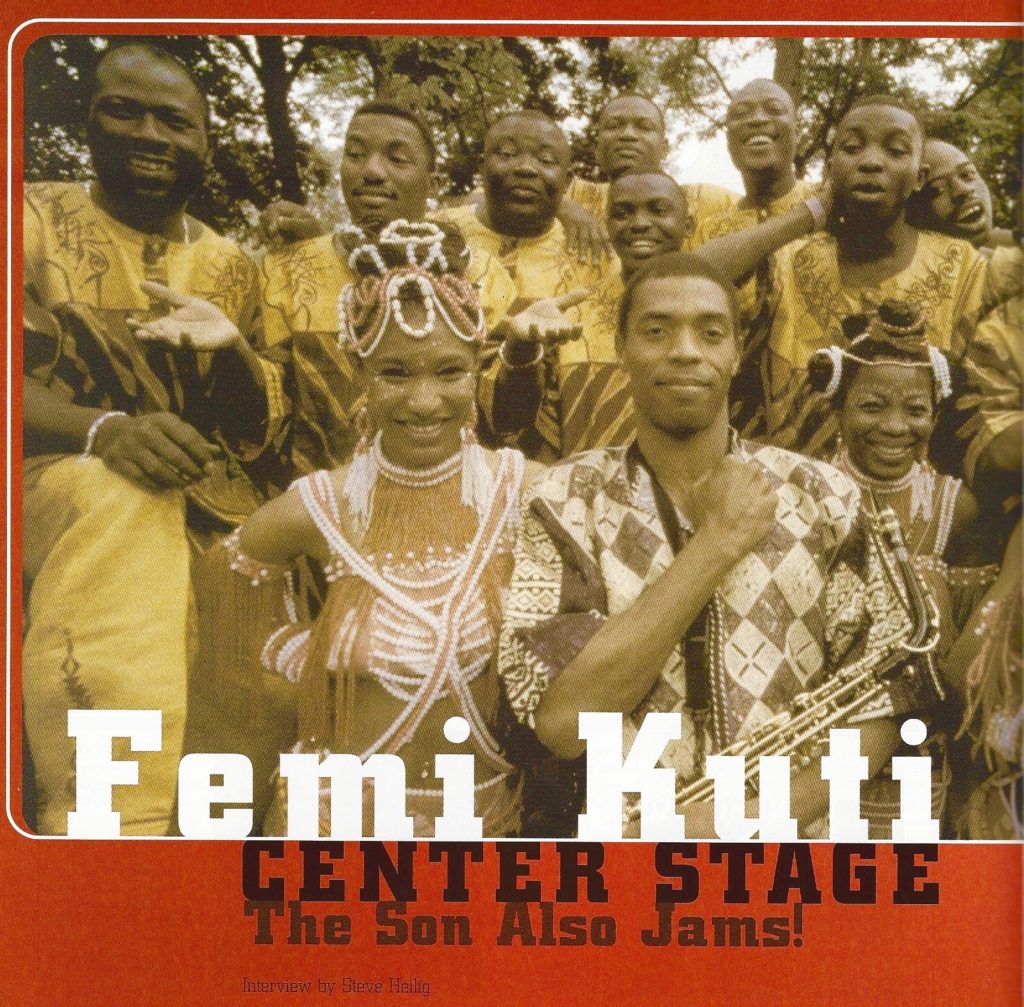 Olufela Olufemi Anikulapo Kuti, the eldest son of the Nigerian Afrobeat firebrand Fela Kuti, was born in 1962, as his father's long and storied musical career was just beginning. He was raised as a junior musician in Fela's band, Egypt 80, playing saxophone from the age of 16, and occasionally leading the orchestra. He formed his own band, Positive Force, in 1986.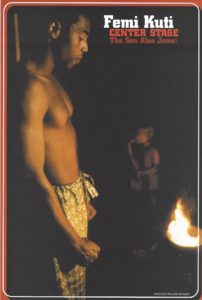 For this feature, published three years after the untimely death of Fela in 1997, The Beat's Steve Heilig caught Femi as his international career was really taking off. His hit song from 1998, "Beng Beng Beng." had the good fortune to have been banned for indecency by the Nigerian government, which naturally made it even more popular.
Femi speaks about his life and relationship with his complicated, outspoken father, and the challenges of maintaining his own identity and musical career.
Stay tuned for a different take in "Femi Kuti: Part Two" from "Best of The Beat" to follow.
READ OR DOWNLOAD PDF: Beat19#6Femi
Full concert performance from 2013 Central Park SummerStage
MORE ABOUT FEMI KUTI ON AFROPOP