50 Years of Nonesuch: Five Essential Albums
Nonesuch Records is celebrating its 50th anniversary this year with a concert series at Brooklyn Academy of Music that features Caetano Veloso, Toumani Diabaté and Rokia Traoré, among other acclaimed artists. Formed in 1964 by Jac Holzman (the founder of Elektra records),  Nonesuch began as a small classical music label, re-releasing European albums at discounted prices. Over the years, the company branched out to release original studio albums in a variety of genres, many of them adventurously experimental or trendsetting. One of Nonesuch's greatest accomplishments was the creation of their Explorer series, which introduced a generation of American listeners to traditional music from around the world. The label has released some of the most pivotal African and Afro-diasporic records of the past half-century. To give you a taste of their impact, we put together a list of 5 of their most essential releases from the past 5 decades.
1. The Soul of Mbira: Traditions of the Shona People of Rhodesia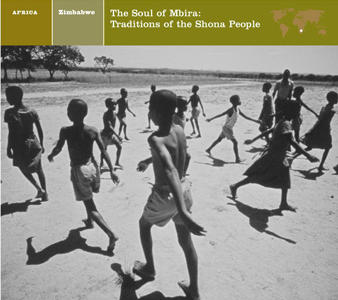 The Soul of Mbira, released in 1973, is one of the great gems of Nonesuch's Explorer Series, which put previously hard to find field recordings in the hands of a broad public. These beautiful field recordings were made by ethnomusicologist Paul Berliner, who also contributed to our "Art of Improvisation, Part 2" program as a Hip Deep scholar. The mbira, a wooden instrument with up to 52 metal keys, often with a gourd resonator, is played traditionally by the Shona people of Zimbabwe (then Rhodesia), both for entertainment and religious ceremonies. The Soul of Mbira compiles four types of mbira playing: matepe, mbira dzavadzimu, ndimba and njari.
2. Oumou Sangare: Worotan
Oumou Sangare is a singer of wassoulou music, a style from Mali's southwest region that borders Guinea and Côte d'Ivoire. Worotan, her third album, contains a message in support of women's rights that traveled powerfully from West Africa to a worldwide audience, thanks to its release on Nonesuch. Worotan also includes saxophone playing from the great Pee Wee Ellis, known for his work with James Brown and Van Morrison.
3. Buena Vista Social Club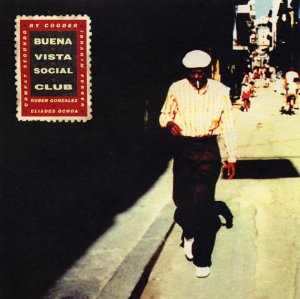 One of the most successful records ever put out by Nonesuch (since 1997, the album has sold over eight million copies), Buena Vista Social Club brought together a colorful group of veteran Cuban musicians with American producer Ry Cooder. The album features Compay Segundo, a then 90-year-old inventor of a seven-string guitar called the armónico; Rubén González, a talented pianist who played son, tango and cha-cha-cha over the course of an impressive career; Eliades Ochoa, who also invented his own nine-string guitar, and was known for his signature cowboy hat; and Ibrahim Ferrer, a retired singer who was found in the streets of Havana and chosen to join the band. This album restarted the careers of many of these musical veterans, an introduced an entire generation of American listeners to the classic sounds of Cuba.
4. Youssou N'Dour: Egypt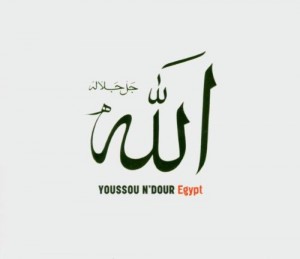 One of the towering figures of Senegalese music, Youssou N'Dour has long been known for helping to bring worldwide attention to mbalax, a popular dance music that mixes Senegalese traditions with Afro-Cuban styles. On this record, N'Dour collaborated with musicians from both Dakar and Cairo to create a reflection on his Sufi faith. In doing so, N'Dour connected northern Africa with the sub-Sahara and Islamic traditions of Senegal with the greater Muslim world. As always, he demonstrates terrific vocal ability and songwriting skills. While controversial, this album brought N'Dour a tremendous amount of international attention. For the story behind this classic album, check out the Afropop show, "Youssou N'Dour's Egypt: Senegal Looks East."
5. Ali Farka Touré and Toumani Diabaté: In the Heart of the Moon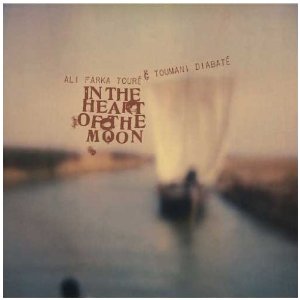 A collaboration between guitarist Ali Farka Touré and kora player Toumani Diabaté, In the Heart of the Moon was recorded at the Hotel Mandé on the Niger River. The record brings together Songhai traditions from Touré's origins in northern Mali with Bambara styles of Diabaté's home region in the south. Touré, who passed away a year after the record was released in 2005, was widely appreciated as one of the greatest guitarists in the world, while Diabaté, who descends from 70 generations of griots, continues to tour the world and is the most successful kora player of his time. We'll be at his show with his son Sidiki on Sept. 24 at BAM, part of the Nonesuch anniversary celebration!