A Brazilian LGBTQ Pride Month Playlist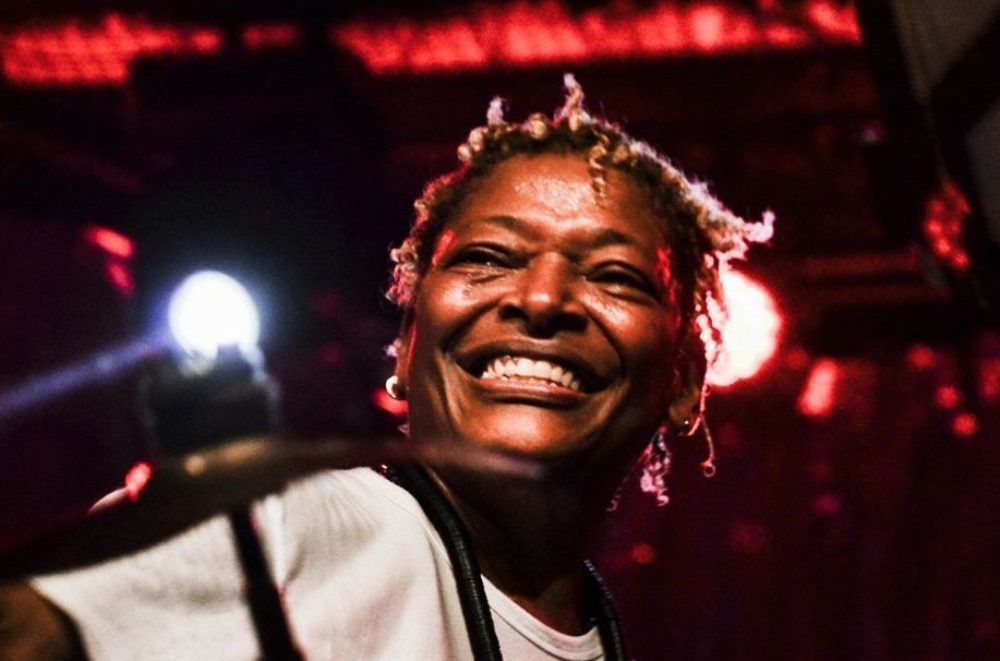 For years one of the largest LGTBQ Pride parades in the world has taken place in the streets of São Paulo, Brazil. Last year an estimated three million revelers showed up. Such visibility comes while Brazil is under the grip of the virulently anti-gay president Jair Bolsonaro and the LGTBQ community faces an increase in hate crimes and missing trans persons, as we documented in this podcast earlier in the Bolsonaro administration.
It's hard to think of another country in the world where openly LGBTQ artists are so dominant in every facet of the music world, whether it be folk or funk. This year's Parada do Orgulho LGBT+ de São Paulo switched to a virtual form due to COVID-19 -- organizers are hoping they can have a physical event in November. In the meantime, here's a look at just a few of the many celebrated LGBTQ artists from Brazil's music scene.
1. Ney Matogrosso
Queer popular music in Brazil can be traced all the way back to 1903. In the 1970s, Brazilian singer/songwriters like Caetano Veloso and Gilberto Gil explored queer themes in their music. But it was gender-bending glam singer Nay Matogrosso who actually came out of the closet in 1978 (during another era where a harsh regime was in power). That didn't stop him from maintaining his status as one of the top stars in the country. Here's a late-'80s clip of Matogrosso's spectacle live in concert:
2. Mart'nália
While Brazilian music has many modern strains, the traditional Afro-Brazilian sound of samba hasn't gone anywhere. Percussionist Mart'nália has been bringing it to modern audiences both with her own band and through collaborations with the likes of Veloso. She's also spoken movingly about growing up in a tolerant and loving household in Rio, which included her father, samba legend Martinho da Vila.
3. Liniker e Os Caramelows
A resistance band in every sense, Os Caramelows is led by trans black woman Liniker Barros, and they're defining the cutting edge of today's black Brazilian music and black trans scenes. Finding that no term really captured their melding of pan-Brazilian rhythms with funk and soul, the band came up with their own perfectly named genre: funzy. They've toured the U.S. a few times and hopefully will be back when international touring resumes. In the meantime here's one of their most recent tracks.
4. Pabllo Vittar
The drag queen superstar has racked up tens of millions of streams with her steamy anthems -- in fact, she's repeatedly smashed the record for the most-watched video by a drag queen. A taste of her global reach -- and her willingness to share the spotlight with others -- can be seen in the guest list for Vittar's Pride stream this weekend, like her collaborator Diplo, sissy bounce queen Big Freedia, and Russia's Pussy Riot. Here's her sax-drenched hit from this winter.
5. Adriana Calcanhotto
Calcanhotto's emergence in the early '90s helped revive the popularity of poetic Brazilian popular music after the dominance of harder rock sounds in the '80s. Her poetic lyrics are often delivered in voz-e-violão (voice and guitar) solo appearances. Here she is doing a duet with Maria Bethânia, one of the mothers of the Tropicalia movement in the late '60s. (Bethânia keeps her private life private, but her willingness to tug at gender boundaries has made her a queer icon.)
6. Cássia Eller
Folk/rocker Eller was a staple of Brazilian MTV and festivals like Rock in Rio before she succumbed to cardiac arrest at the age of 39 in 2001. Perhaps her artistic high point was her MTV Unplugged show and tour, which found an orchestra showing some other sides of the versatile singer, like this stirring Edith Piaf cover. After Eller's death, her longtime partner fought successfully for custody of Eller's son, a noted legal and cultural victory for LGBTQ parental rights.
7. Johnny Hooker
If you think that Brazilian culture is only about sunny beaches, try the goth world of Johnny Hooker. A self-described "fierce woman in a man's body with tearful eyes," Hooker bridges his torch song aesthetic with the Brazilian sounds of samba, axe and forro. In this video he adopts the carimbó rhythm of the North for his collaboration with Gaby Amarantos, the queen of the technobrega party circuit and herself a staple of Pride parades.
8. Ludmilla
The baile funk of Rio's favelas is known worldwide for its raw sound. In recent years a new generation has emphasized the sound of "funk melody" -- which is, just like it sounds, a more melodic but equally danceable genre. It's the perfect vehicle for an artist like Ludmilla who has a multi-octave range. Here's her massively popular ode to ganja.
9. Gloria Groove
Another ultra-contemporary artist, Groove makes music that is "half-drag, half-rap." Groove was already a screen star before embarking on a music career and hitting paydirt with this Carnival banger.
10. Majur
This non-binary artist just released their first single last year, but they're already appeared alongside Pabllo Vittar in a track by the rapper Emicida. Here's Majur's paean to her African heritage, complete with the sound of the kora (perhaps via synthesizer) and even lyrics that reference Afro Pop (the genre, not this outlet!).
11. Daniela Mercury
Over her three decade career Mercury has been a staunchly outspoken defender of human rights and the ambassador of axé, the percussive sound of her home town Salvador da Bahia. Mercury, who came out in 2013, has been unafraid to critique Bolsonaro even when her political views have caused a social media backlash. Here's a duet with her wife Manu which was released during Pride Month last year.
12. Rico Dalasam
Like its American counterpart, Brazilian's hip-hop scene hasn't always been welcoming to queer voices. But that's changed a lot in recent years thanks to artists like São Paulo's Dalasam, who raps over samba and axé beats.