A London Sumting Dis: Photo Essay
To accompany the Hip Deep program "Roots and Future," producer Sam Backer put together this photo essay of some of the musicians and scenes featured in the show. All photos by Sam Backer.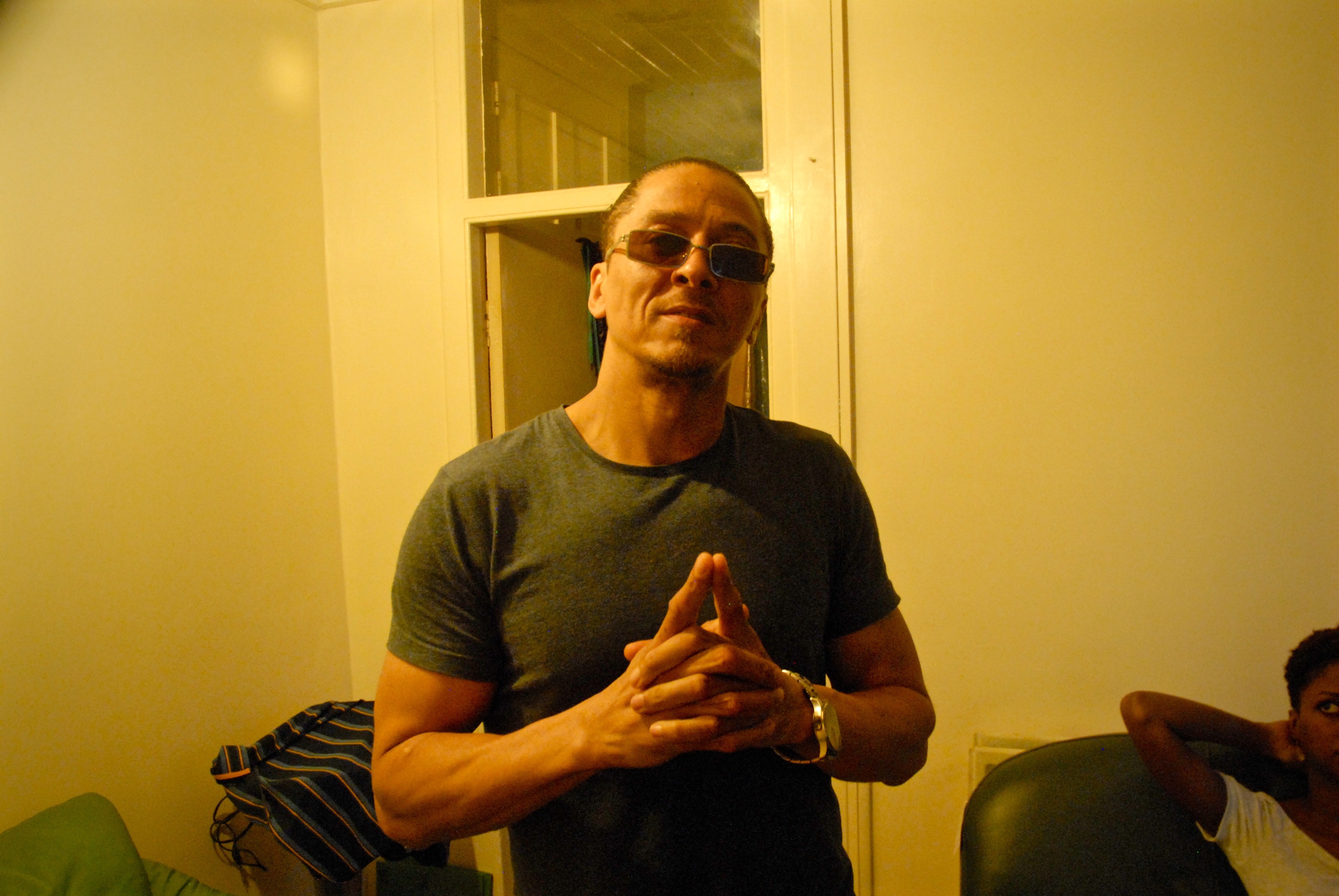 MC Navigator is an absolute legend. He's played on reggae and jungle sound systems and stations since the 1980s, and he's still killing it to this day. He's a jungle lifer--a symbol of the London scene's endurance and cultural power.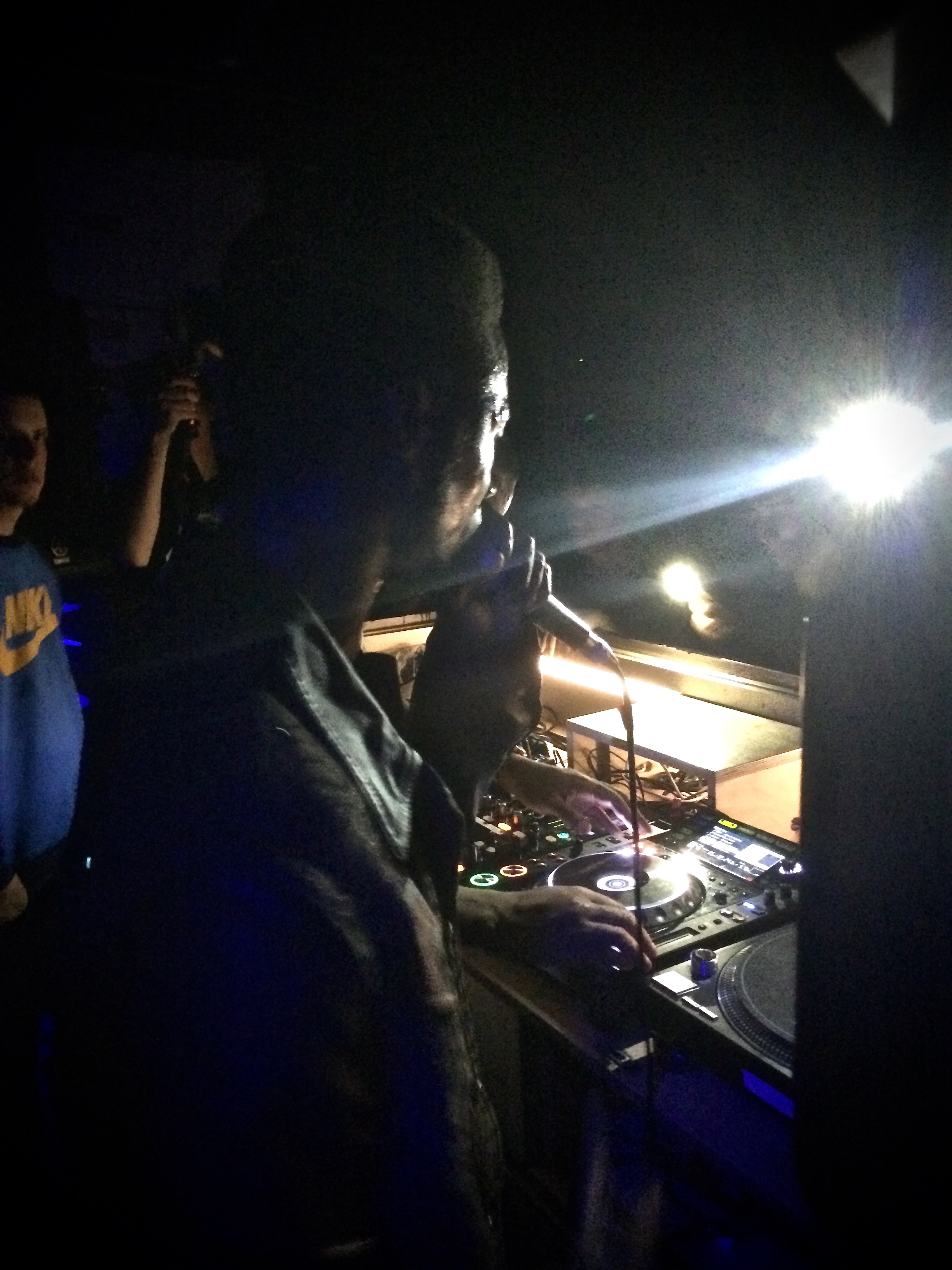 D Double E is another London legend, this time from the grime scene. A crucial part of the Newham Generals, he is one of the genre's most consistently rated performers. This photo is from a performance the Newham Generals gave at the Ace Hotel in Shoreditch, London. Despite grime's increasing acceptance and continuing critical cachet, a reluctance to accept music for and by black British performers definitely remains in London. It's not clear that the show could have happened in a place more easily accessible to the communities that birthed the music.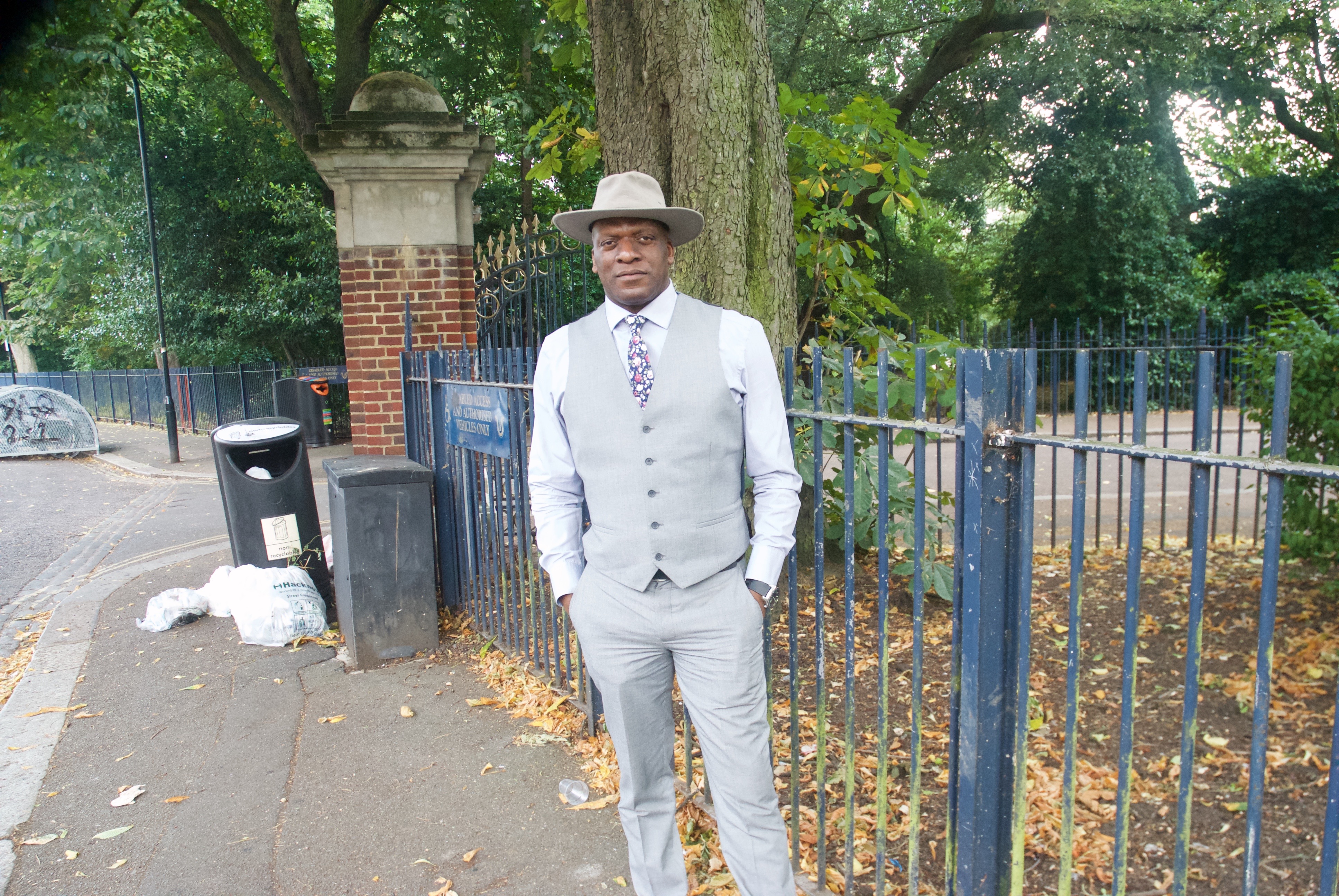 Karl "Tuff Enuff" Brown's style definitely matches the elegance of the garage genre that he created as part of Tuff and Jam. Now a minister, Karl still produces music regularly and, if you pass a rigorous screening process, gives private production lessons. Like many of the musicians featured in "Roots and Future," Karl's career stretches over numerous music styles. Starting in a funk and rare groove sound system in his teens, he then joined Double Trouble, a chart-topping group that featured the Rebel MC (AKA Congo Natty), before turning to garage.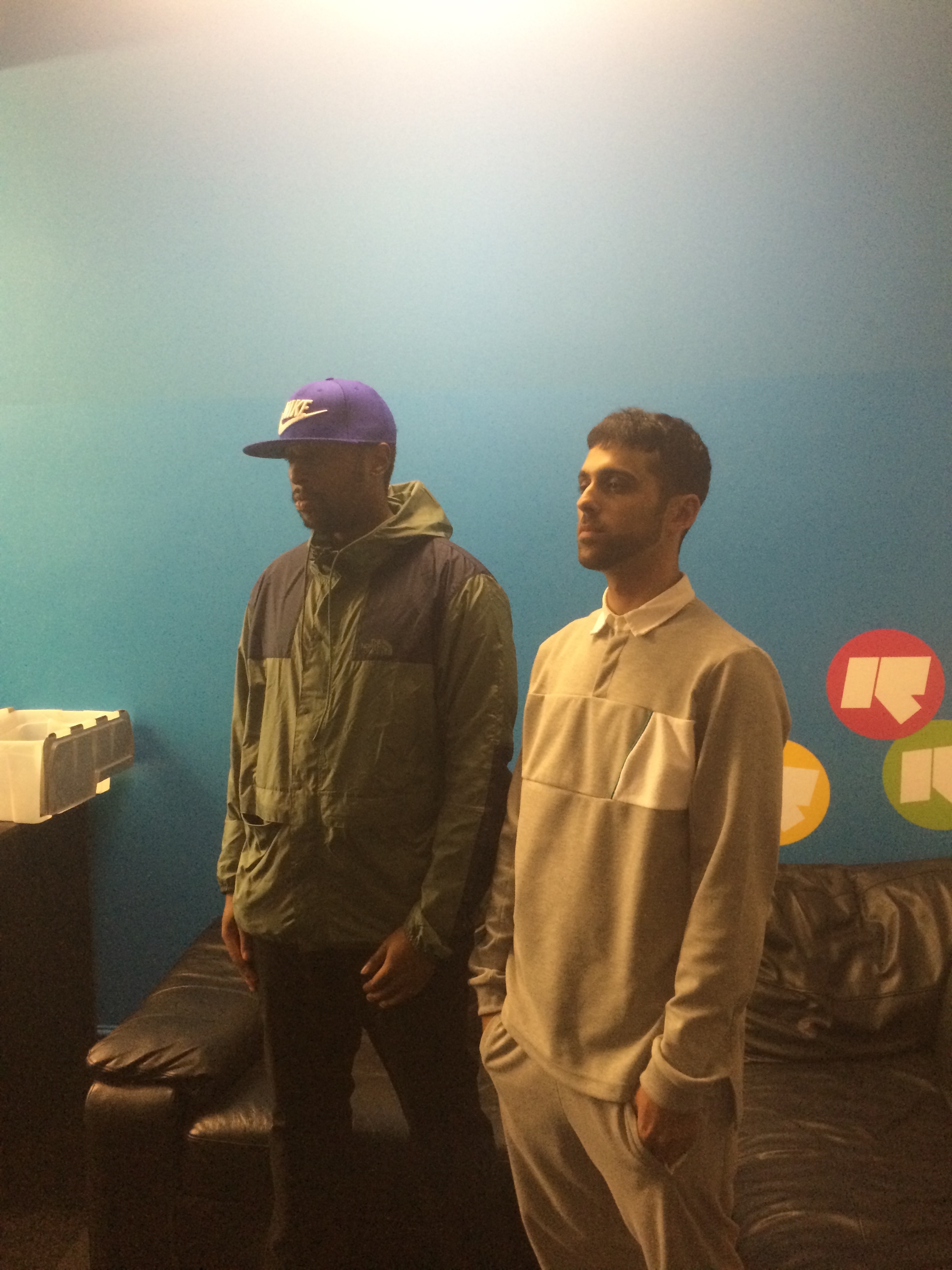 DJs Grandmixxer and Jay Cush pose for a photo after their back-to-back set on Rinse FM. Rinse, which came up with grime, has been a crucial center for the emerging strands of U.K. dance for over a decade. Both Grandmixxer and Jay Cush have emerged as some of the grime scene's strongest supporters--they share a keen eye to the style's past, while also working to push it forward. Be sure to check Rinse FM's Soundcloud for sets from both!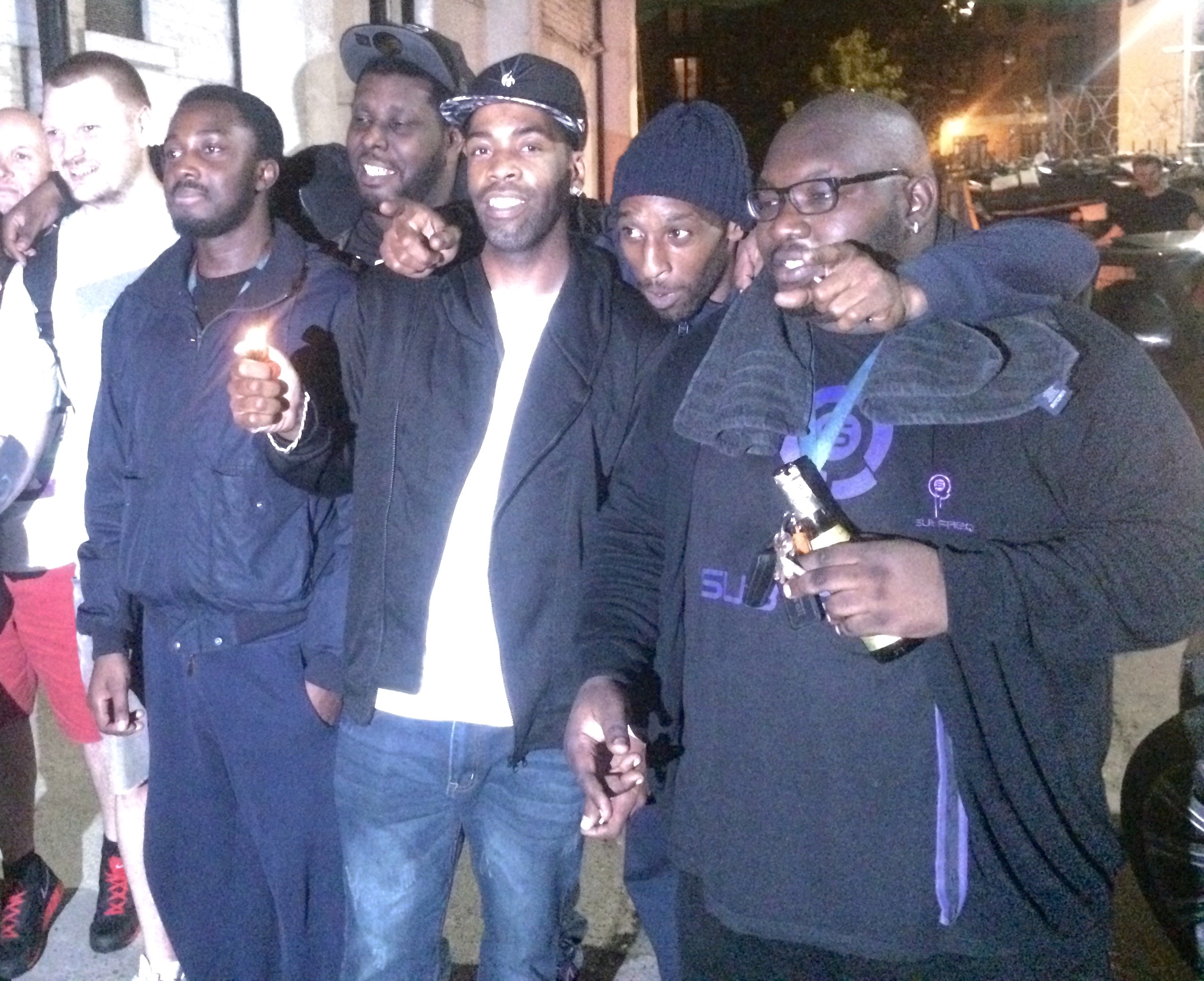 Multiple generations of dubstep MCs (Including DJ Chefal, Crazy D, Silkie, and Quest) join for a session at GetDarker. Born in Croydon, a suburb in the far south of London, dubstep's international popularity can make it hard to tie to a specific community. Seeing it live, with an MC riding the grooves, played by some of the people who helped create it makes its lineage far more clear.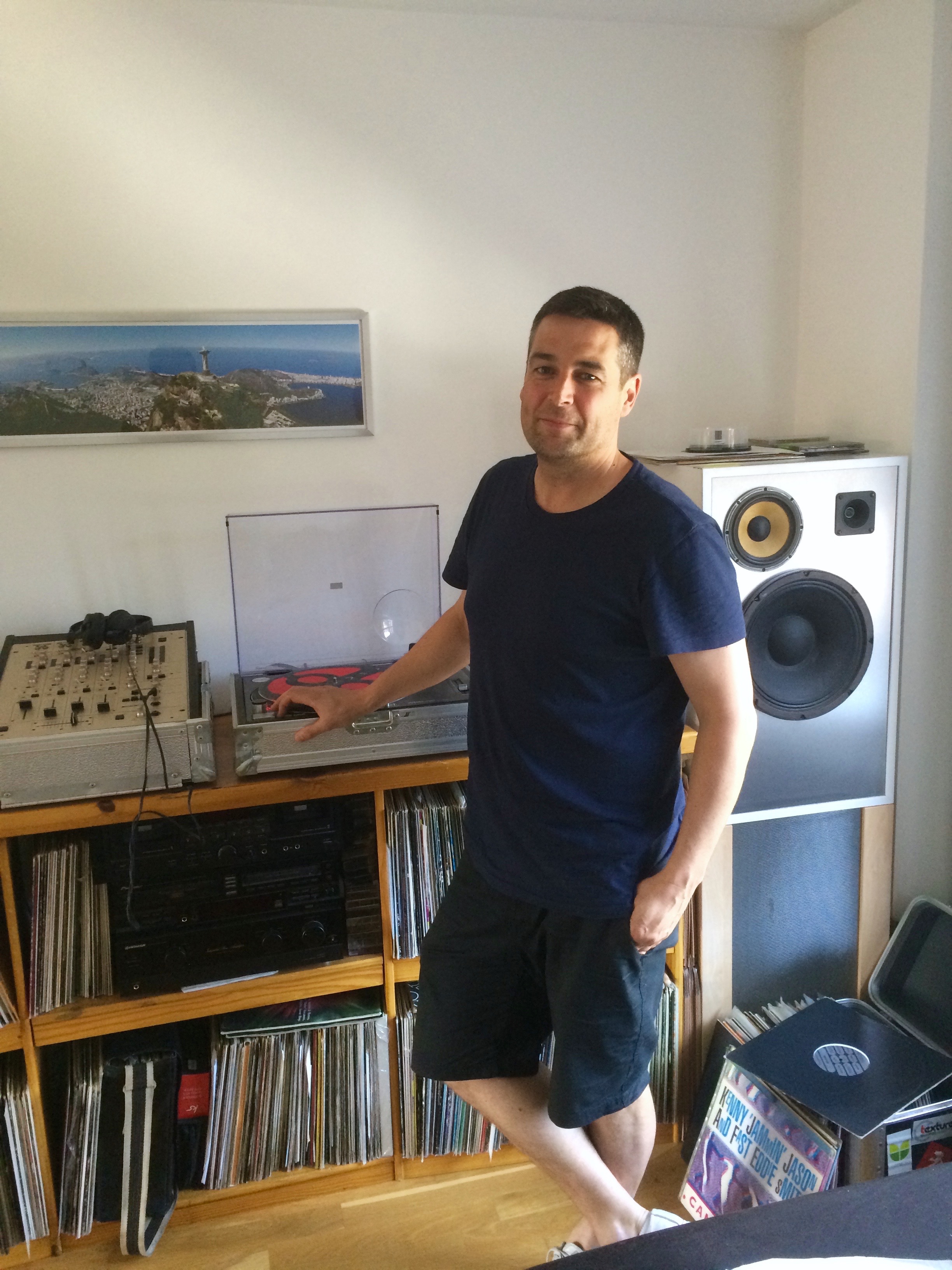 Talking about Croydon.... John Kennedy owned and ran Big Apple Records, a shop that basically created dubstep. Hatcha and Artwork were clerks, while soon-to-be legendary DJs like Benga, Skream, Mala, and Chefal were all customers. John spent years searching out a specific current of garage--tracks that were dark, spare, and low-end heavy. By carefully curating his shop around these sounds, he helped lay down the blueprint for a new style. Behind him is a truly impressive collection of dubstep singles.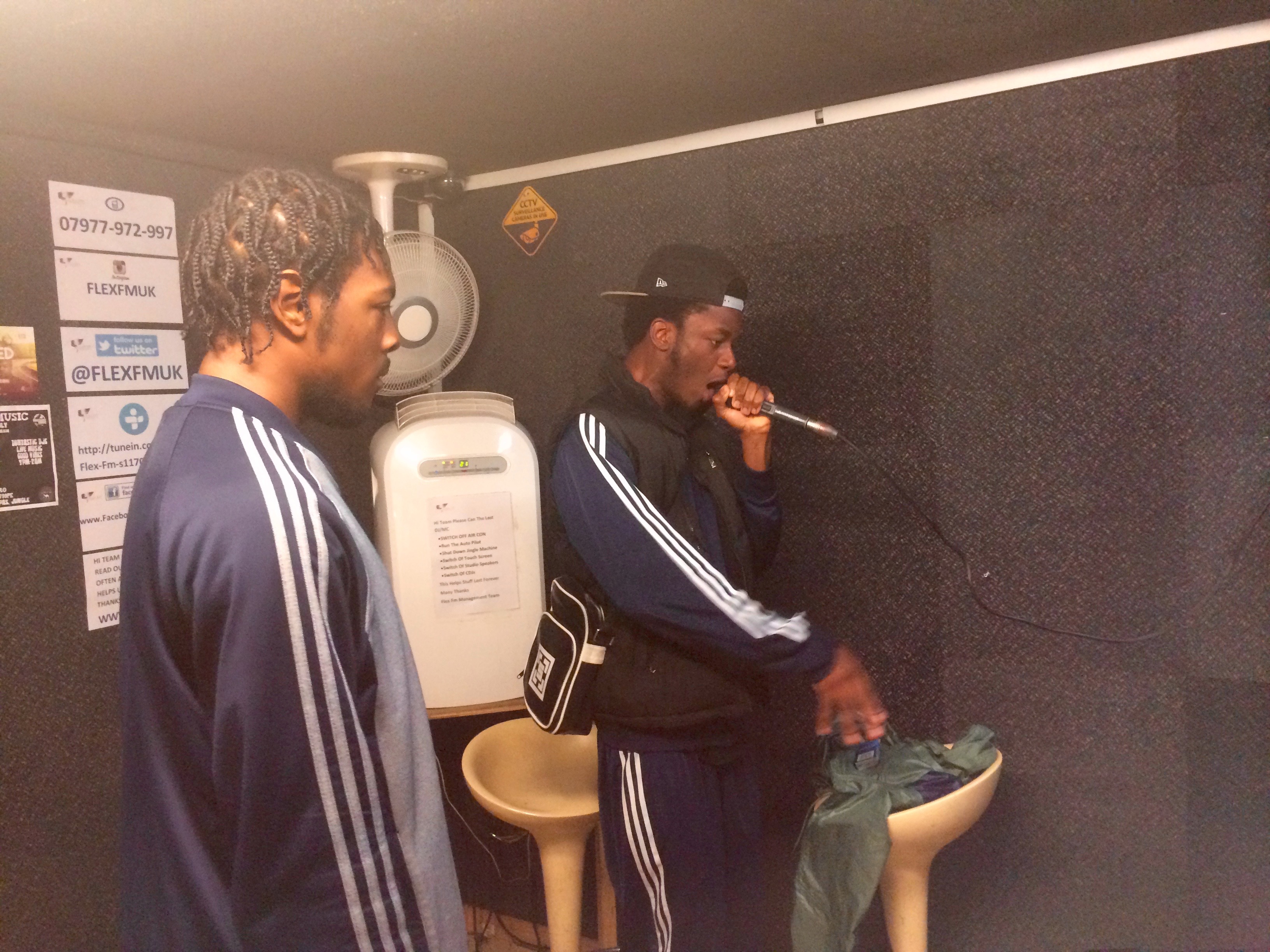 Who says radio is dead? Despite the prevalence of Internet streaming, there is nothing like actually being on the airwaves. Here, young MCs from the The Square put in practice hours, laying down rhymes over Grandmixxer's selections at Flex FM's secret HQ.