Afropop Closeup Season 5 Launches Tues. July 7
Season Five of the Afropop Closeup podcast will launch next week. Once again, it's a rich set of episodes from our producers. As listeners know, Afropop Closeup goes beyond the music to touch on larger subjects, sometimes big subjects such as resistance to racism, as in Dan Rosenberg's profile of Grupo Didá, and sometimes more personal, as in Banning Eyre's salute to the friendship between Johnny Clegg and Sipho Mchunu.
Podcasts post every other week on Tuesday. Here's a summary of the offerings in Season Five.
Drumming as A Resistance Movement Brazil's Grupo Didá, is an extraordinary ensemble of Afro-Brazilian women who use music to fight against injustice and racial inequality. Producer Dan Rosenberg speaks with the group's founder, percussionist Adriana Portela, about how Didá is working to redefine gender roles in Salvador da Bahia, and anthropology professor Andrea Allen (University of Toronto) on the history of slavery in Brazil, and the horrific violence inflicted upon enslaved women.
Johnny and Sipho: A Friendship Made on Earth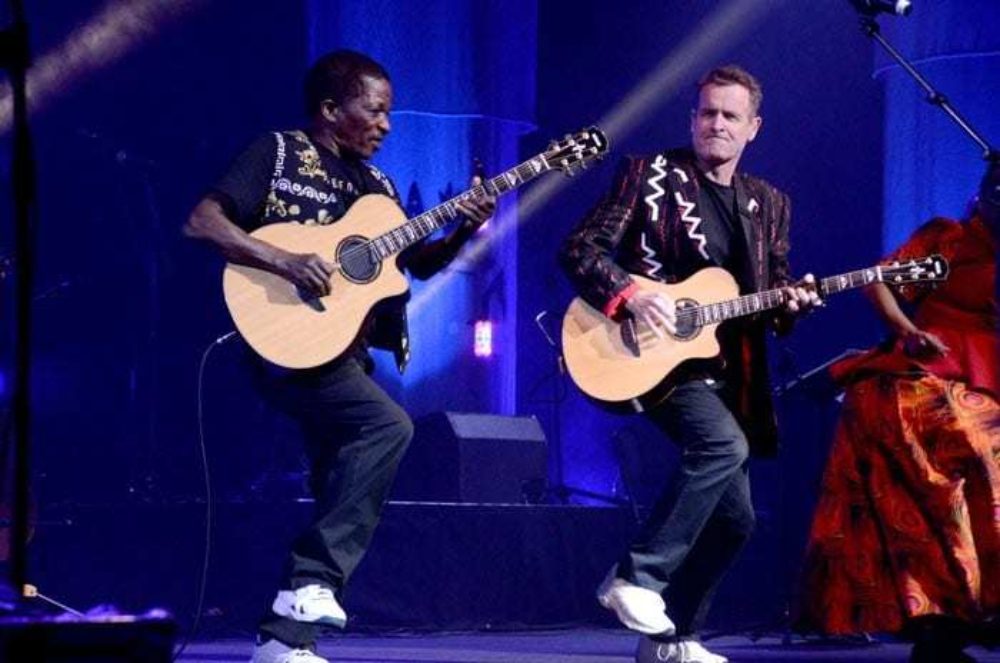 Johnny Clegg and Sipho Mchunu formed the South African crossover band Juluka in the mid-1970s. But by then, the two had been palling around apartheid South Africa, playing music, dancing and getting into trouble with the police for years. And even though Juluka disbanded in 1985, the two remained close friends until Clegg died in 2019. In this podcast we hear both artists reflecting on a remarkable friendship. Produced by Banning Eyre.

Art Is Freedom: A Conversation With Criolo

One of the most important performing artists to emerge on the Brazilian music scene in the new millennium, Criolo has crafted a diverse and eclectic body of work. Moving between rap, reggae, Afrobeat, samba, electronic music and other genres, Criolo has constantly used his music to address the dramatic issues of race, social inequality and governmental corruption that have blighted contemporary Brazil. In this podcast, Criolo tells producer David Katz about his early struggles in the peripheral favelas of Sao Paulo, the evolution of his life and work and the liberating nature of art.
Everything Transforms: Remixing Tradition in North Africa
Two new bands, one from Morocco and one from Tunisia, are mixing jazz, funk, and rock with centuries-old ritual music with roots in the trans-Saharan slave trade. It rocks, but what does it mean for the tradition? Afropop talks with both bands about the divergent ways that they negotiate innovation and conservation. Produced by Sebastian Bouknight and Lauren Shenkman.
"Something Deep Inside," Pana-Soul Crooner Ralph Weeks's Enduring Classic

Soul singer and multi-instrumentalist Ralph Weeks left Panama for Brooklyn, New York, when he was 17. Today he's a hearty 77, and still takes the stage with his finely honed falsetto to offer the enduring classic of a song he wrote more than 50 years ago, "Something Deep Inside." The song has passed through various renditions over the years and, in this podcast, Weeks lifts the hood on the creative process that led to a classic, with enthusiasm and an easy laugh. Produced by Steve Burkholder.