Afropop in Tanzania Blog: First Dispatch: 2/3/2023
Banning and I arrived safely Tuesday on our smooth Emirates Airlines flights from New York to Dubai to Dar es Salaam. This is our first visit to Tanzania since 2004, and our first impression is remembering how friendly and hospitable people in Dar are. A smile, a joke and a hand to the heart are common here. You soon get to anticipate positive human interactions and that makes this city a joy to visit. Hospitality to visitors is actually a proudly proclaimed national ethic.
That said, there are almost no tourists in Dar es Salaam—nary an American, German, Japanese or Chinese visitor in our downtown hotel or surrounding streets. Typically visitors fly directly into Zanzibar or Kilimanjaro and never spend time in this bustling commercial and cultural capital. They are headed to an expensive safari in Tanzania's world-famous national parks or to a Club Med-type beach resort. Few visitors think to include an urban African experience in the mix. Too bad, because the best thing about visiting Africa is meeting Africans peer-to-peer and sharing culturally immersive experiences. Tanzania's conventional African tourism industry sells the country first and foremost as a place to see wild animals--magnificent as they are-- not people.
Back to Afropop Worldwide's agenda in Tanzania: Guided by our old friend John Kitime, we dove in. Not only is John a veteran guitarist and composer, a band leader and broadcaster, he is a tremendously well-informed intellectual and historian of Tanzanian music—from its birth mid 20th century to the present. He's also a mensch, on good terms and in good humor with players in the Dar music scene across genres and generations.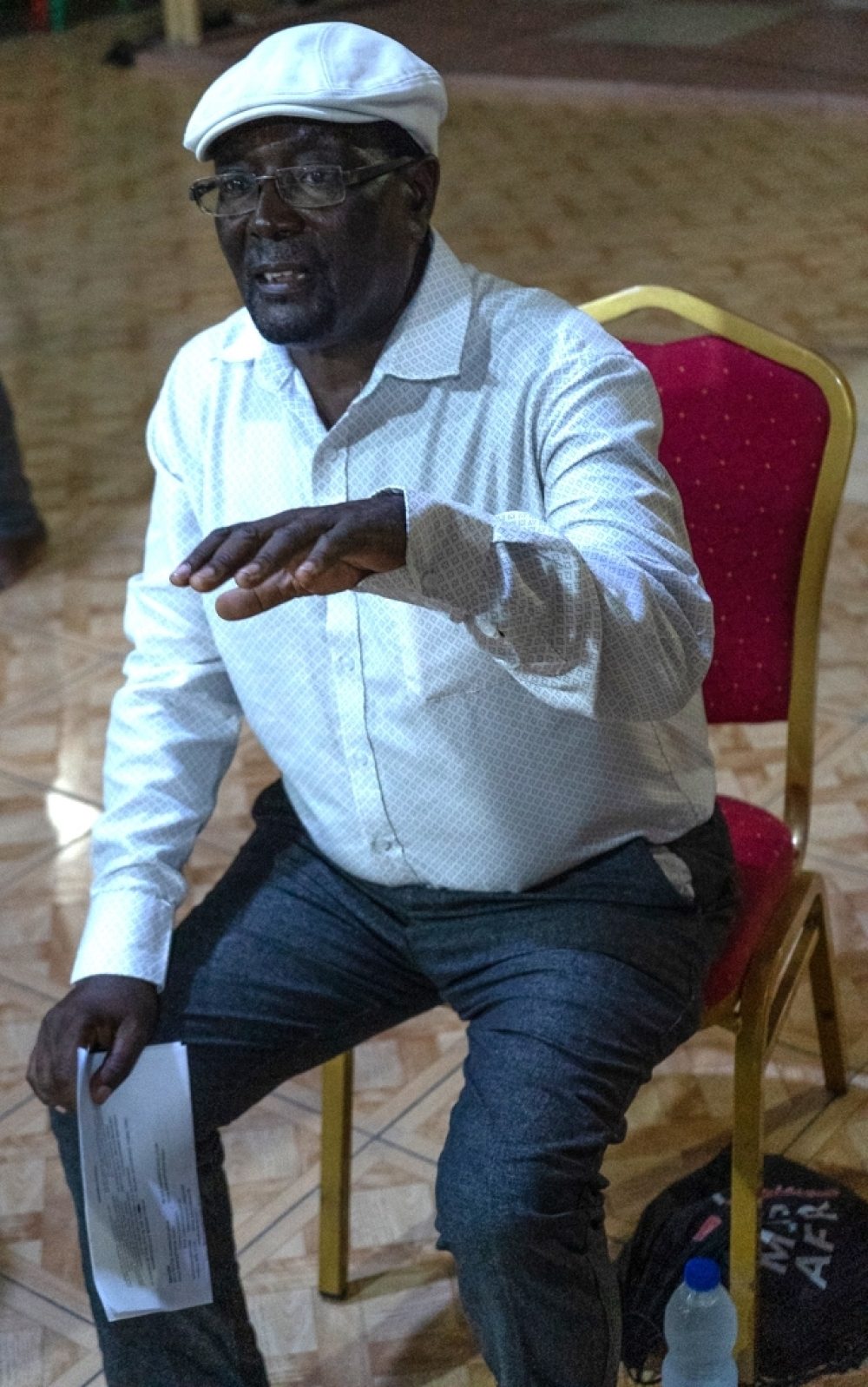 On day one, we visited Clouds FM, one of the two most popular radio stations in Dar. Clouds actually runs two stations—Clouds FM, 88.5, which is 80 percent music and 20 percent talk (Listen online.) And Choice FM, 102.5 FM, which offers 95 percent music, most of it local. Clouds FM and Choice FM made their names broadcasting bongo flava youth music, a blend of hip-hop, r&b and Swahili street smarts that came to dominate the airwaves in the late '90s and early 2000s. Julz, the music director of Clouds and Choice, acknowledged that history, but said Clouds today is more than a bongo flava station. She said the station features "good music," be it bongo flava, r&b, hip-hop, modern taarab, gospel, and sometimes, the newest genre on the scene, singeli.

Clouds' program director, Pancras Mayala, arranged for two hip-hop artists to talk with us. Thirty-five year old Harry Kaale (A.K.A. One The Incredible) told us his story of creating message-driven songs. His aesthetic is shaped by an overriding theme of self-improvement. He has had four self-produced album projects with the last one, Achieving Greatness, dropping on this past January 1st on the Audiomack streaming service.

He told us how he managed to alienate the media industry with a critical comment during a live radio interview. He was blacklisted. No radio play. Nothing. But he didn't seem to view this as a great hardship. Like many young artists, he finds that social media and streaming services are enough to sustain his career. It's a new world.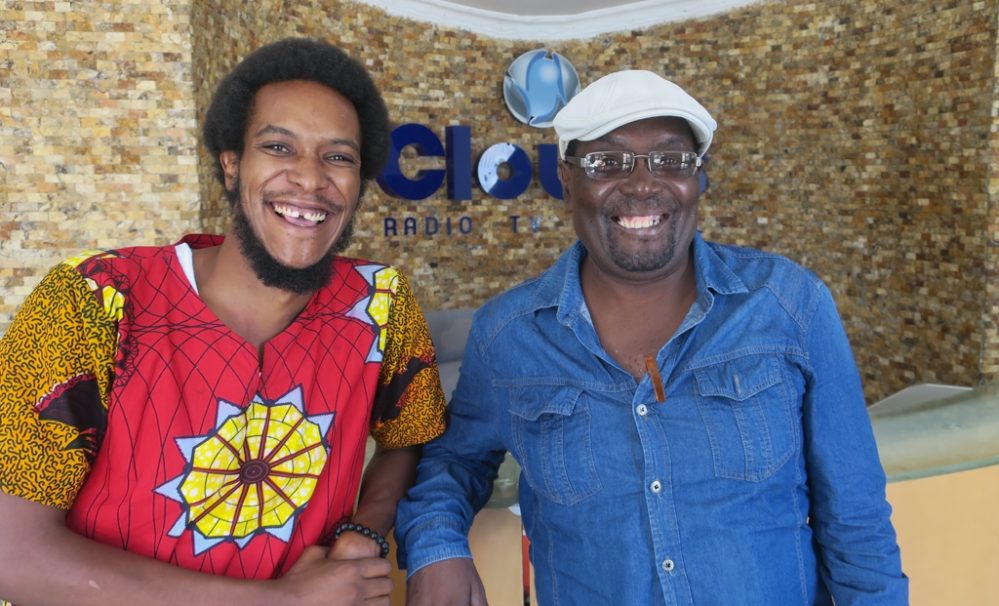 We also spoke with a young female rapper called Frida. She champions the women of Tanzania, and in her song "Madame President," she rapped about the current president of the country, Samia Suluhu Hassan, posing her as an example to women that they too can be president of whatever they dream. Frida actually got to perform this song for the president at the State House.
On Wednesday night we went to T Garden, a club in the suburb of Sinza to catch a gig with a classic Dar dance band. With a strong frontline of singers and dancers, and a powerful guitar, keys, bass and drums combo, they cranked with a strong Congolese vibe, but singing mostly original songs composed in Swahili, rather than Lingala. As musicians accumulated on stage—all clad in yellow—the intensity grew, ultimately with four singers, and five butt-shaking female dancers joyfully owning the stage. Central to it all, band manager Luizer Mbutu claimed the stage, singing beautifully and dancing with the ladies. Luizer is also president of the Tanzanian Musicians Association. I did my music appreciator's duty and danced on stage to press 10,000 TZ shilling notes on the front line's sweaty brows.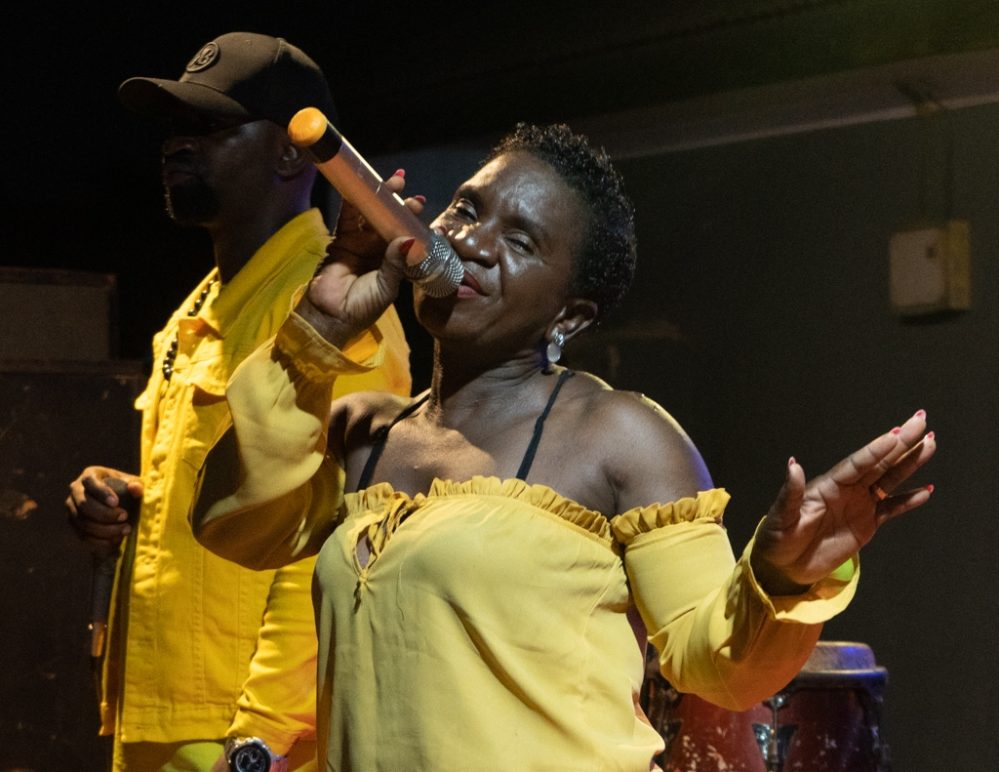 On Thursday, we visited EFM, a younger, highly regarded TV/radio station that built its reputation beginning in 2014 by promoting a new sound from the Dar es Salaam streets: singeli. Singeli is fast-paced, loop-heavy electro music born in open-air concerts (kigodoro) in Dar's poorer suburbs. Singeli emerged when an earlier street sound, the boys-only mnanda style, fused with modern taarab, a genre that often features female leads. Suddenly, it was music for everyone. Singeli is mostly sung music, though as its popularity has exploded in recent years, artists have fused it with rap and hip-hop. Key to singeli's appeal is frantic beats, and humorous, sometimes edgy, storytelling, mostly focused on complicated romantic and sexual relationships.

EFM program director Fido [Fee-doh] explained how EFM's early partnership with singeli artists fueled the rise of both parties. At first, the new genre had no other media support. Many dismissed singeli, but later ate their words as it is now a major genre, rivaling the best of bongo flava and Tanzanian hip-hop. (Listen to EFM online.) Here's a recent mash-up of singeli hits of 2022:
Fido introduced us to three artists, Tamim, Man 4ngo and PK Mr Konk ("American Boy") and they provided rich tales of becoming singeli players, including fascinating details about promotion, financing, live shows vs. recordings. All will be revealed on a future edition of Afropop Worldwide…
From there, we made our way to the Magomeni neighborhood to the rehearsal hall of the Dar es Salaam Modern Taarab (Dar Modern for short). Classic taarab is typically an orchestra of some 30 string players—violins, cellos, stand-up bass, qanun. (We'll get to that in Zanzibar when we visit with the best known classic taarab orchestra, Culture Music Club.) In this case, bandleader and composer Abdullah Fereshi was teaching his urban band new songs. The band consists of two very talented keyboard players backed by a lead guitar, bass and a vintage Roland drum machine. On vocals, five women and one man exchange lead and chorus roles. The voices were strong, the melodies joyous, the atmosphere both serious and euphoric.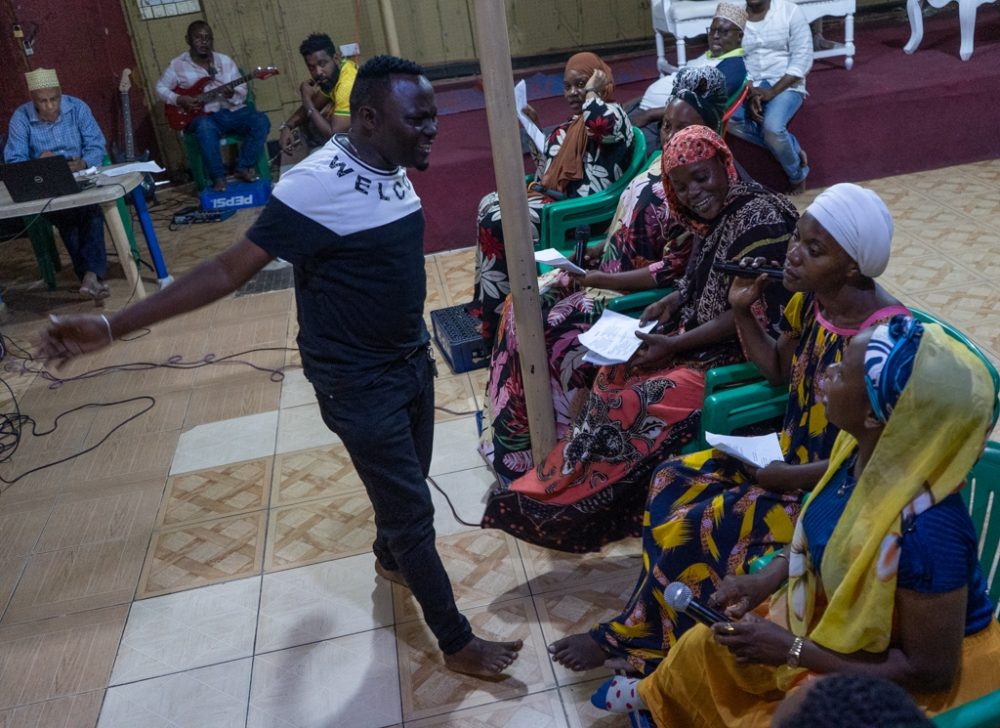 The artists in Dar Modern speak local Swahili; few speak much English. Language reflects a clear economic and social hierarchy. In professional circles, I'm told, proficiency in English is required. Unlike many Francophone and Anglophone African countries, Swahili, not a colonial language, is the lingua franca. That's what kids learn in school. And Swahili is growing in reach; it's one of the top 10 spoken languages in the world, and among the fastest growing.
Bravo to all, especially John Kitime, for starting us off so well. More to come.

Sean Barlow
Meanwhile, a few choice photos from Banning...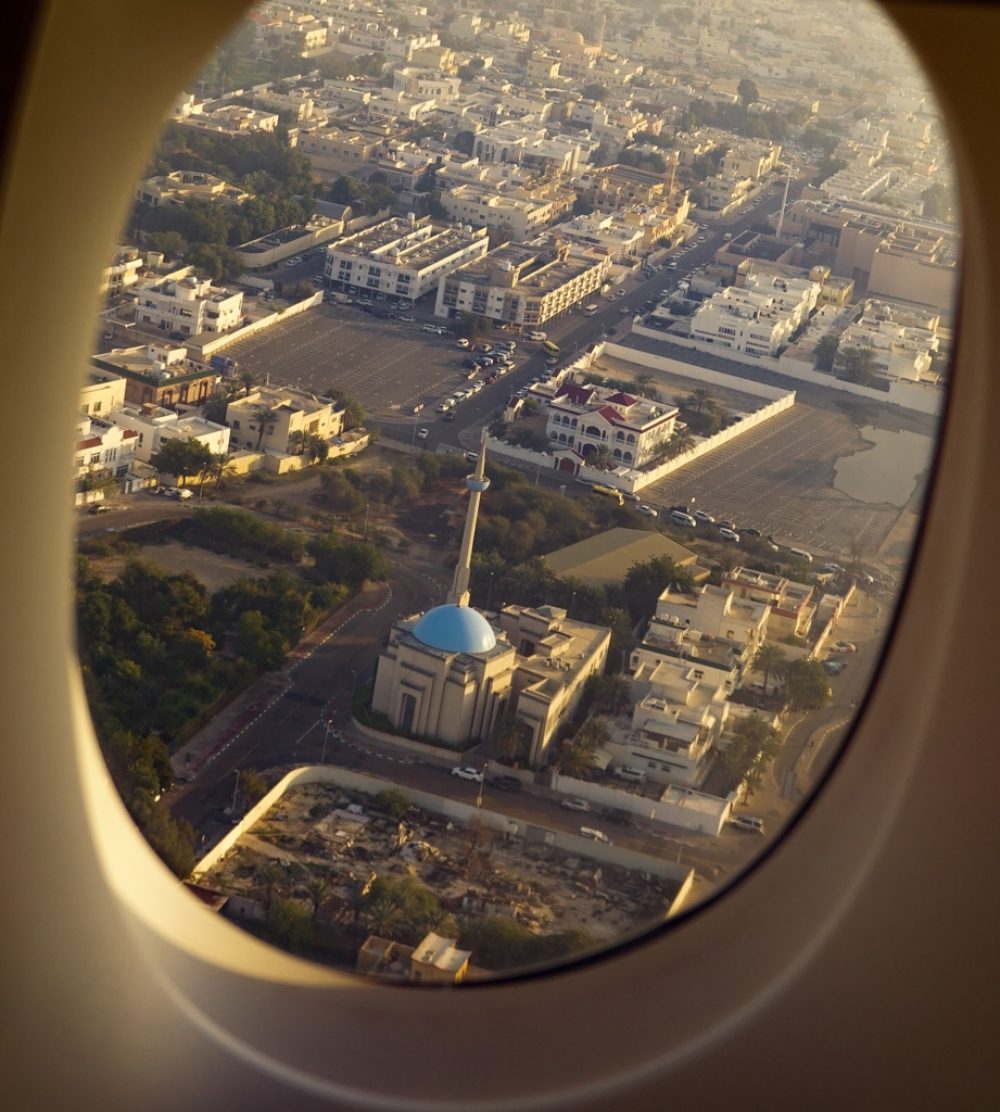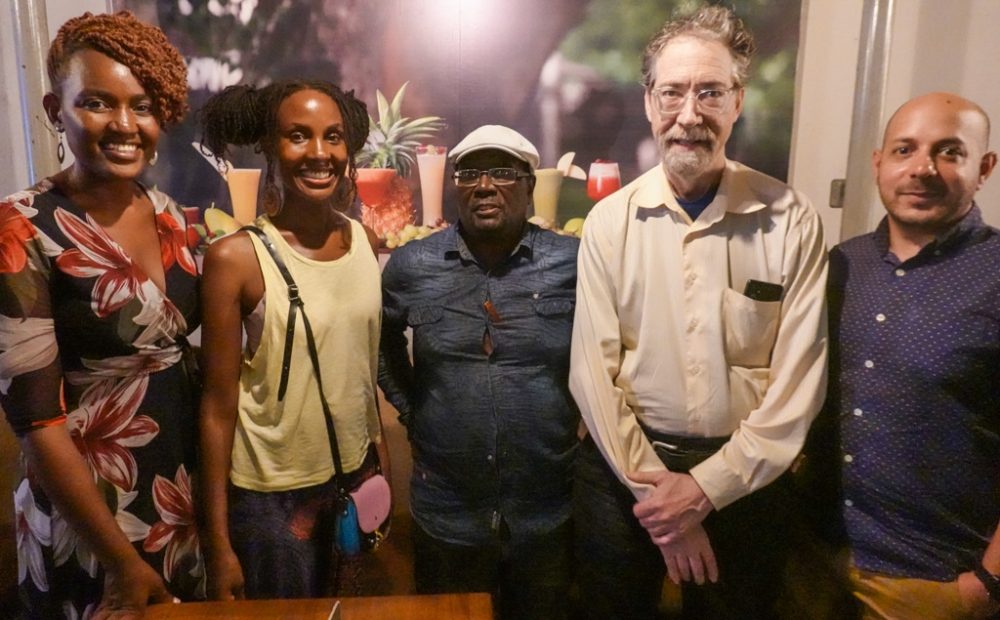 Three views from the Golden Tulip, our downtown Dar hotel.