Afropop Premiere: Angelique Kidjo, Dianne Reeves, Somi and More Join Fatoumata Diawara on "Ambè"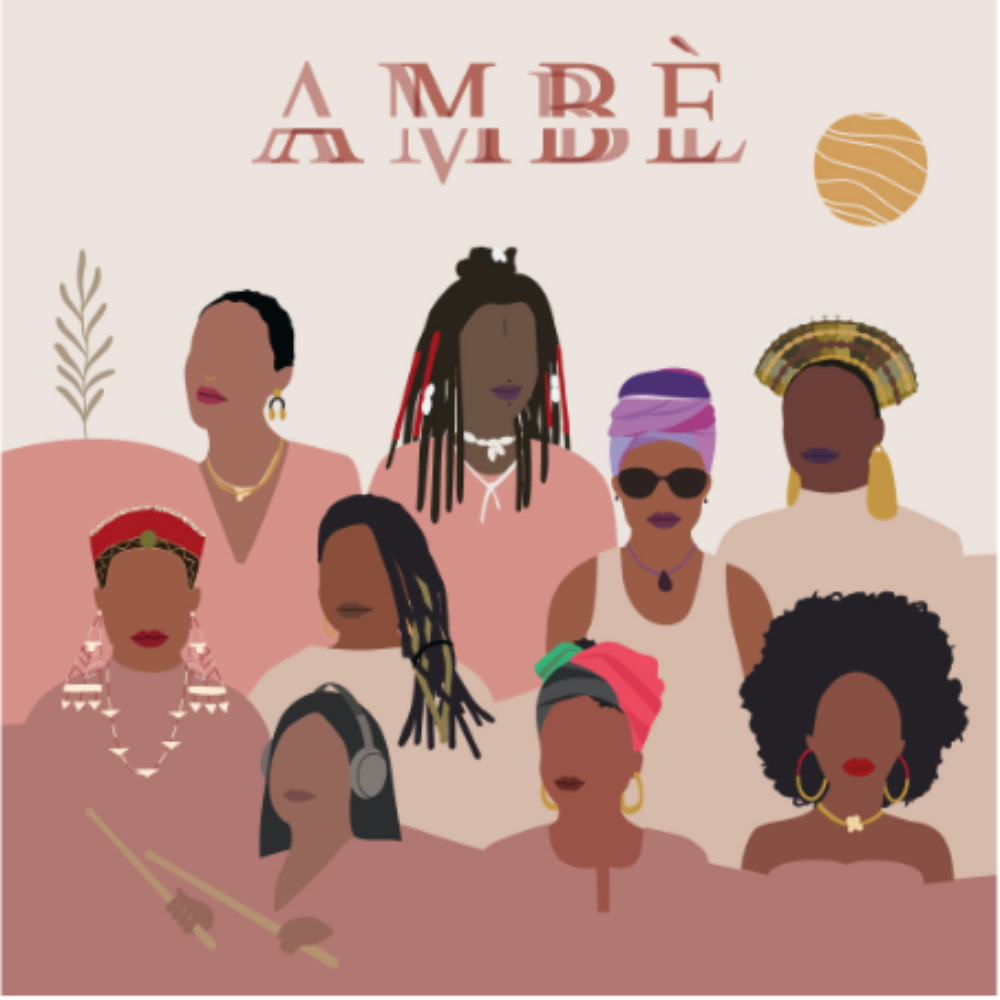 Just as we were a year ago, it feels like the latest stage of the pandemic is shifting our world again, and there's an unsureness about what we're heading towards. Taking these feelings of anxiety, Malian singer/songwriter Fatoumata Diawara drew from her strengths: her singing, her guitar, and her community of fellow musicians. With a guest list that spans from South Africa to Cape Verde to Uganda to the United States, Diawara has produced the new song, "Ambè," making its stateside debut this morning on Afropop Worldwide.

Hear "Ambè," which translates from Bambara as "all together" right here:

Back during the first lockdown, Malian singer/songwriter Fatoumata Diawara was watching countries close their borders and feeling a descending fear.

"I was like 'what should I do? what can I do? could we do something together?'. I was very afraid and at the same time I felt a huge amount of hope," Diawara stated in a press release. "Hope for me has always come through my guitar and my voice. The first thing I did was to cry and that always makes me feel better. The second thing was to sing and put a smile back on my face. I then had the idea to write a song to remind us all that no matter what color you are, which country you come from, if you're rich or poor, a doctor or poor person on the street, we are all equal and all the same. COVID reminds us that we are all one and that we should fight for love instead of fighting over our differences."

She considered calling 100 people "and the song could've been one or two hours long," but settled for eight women—although, bringing in Angelique Kidjo, Dianne Reeves, China Moses, Inna Modja, Somi, Mayra Andrade, Thandiswa Mazwai and Terri Lyne Carrington is hardly "settling" at all is it?

The lyrics—sung in Bambara, Fon, Zulu, Creole, Runyoro-Rutooro and English—come back to themes of our collective fate and looking to the future. It's a song of hope for a world where we face problems united, because COVID was the rare thing that affected us all. Of course, in the year since the song was composed the response and uneven global vaccine rollout have once again revealed the fissures in the world that remain, but these artists are looking toward a brighter, more compassionate future. As Cape Verde's Mayra Andrade sings in Creole:

The day will come when the sun high in the sky
Will rise over a new world
A world where love is law,
Love is law, Love is law

As far as intercontinental efforts go, there's a lot to learn right here.