Afropop Premiere: "Farrah Galbi Aljadeed," Sudanese Funk From the '70s
Habibi Funk label founder Jannis Stuertz doesn't think that Saif Abu Baker and the Scorpions get enough respect—nor regard—and he's doing something about it. The Berlin-based label will re-release the Sudanese band's record Jazz Jazz Jazz on Nov. 9, and has asked Afropop to premiere a track from the record in anticipation. You can give it a spin right here:
I love the way those horns blast right over the beat—like a motorcyclist clearing a canyon.
The Scorpions were together from 1960 through 1989. Until 1983, when Sudan's president Nimeiry turned from socialist policies to Sharia law, Khartoum had a rich night life and vibrant jazz scene. They played the nightclubs in town, then across Sudan, and on to tour internationally, going to Beiruit, Nigeria, Chad, and Kuwait, where they recorded Jazz Jazz Jazz. The music is suitably cosmopolitan, while still being recognizably Sudanese.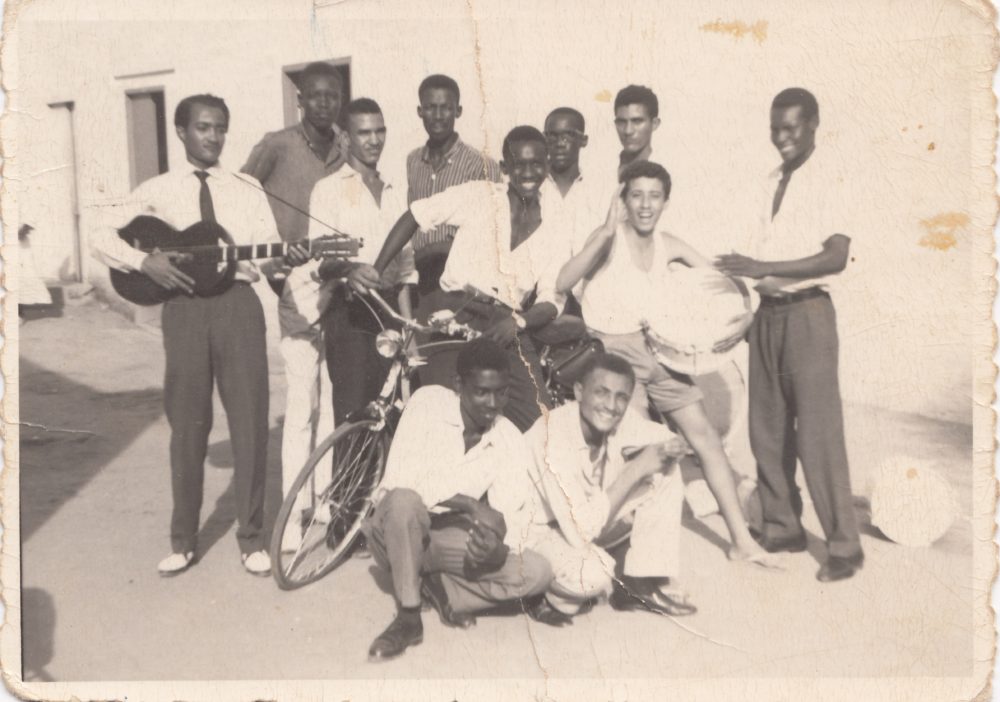 "In most encyclopedic overviews of the Sudanese music scene of the 1970s the band appeared as a mere footnote. How come? I really do not know," Stuertz says in the album notes. "To me the music is a unique combination of incredibly powerful horn arrangements, a vigorous drummer contributing a funky backbone and Saif uniting all of these elements. The results range from instrumental tracks awaking memories of 1970s crime thriller soundtracks to more Sudanese-rooted tracks, a lot of them modernized versions traditional rhythms of the diverse regions of Sudan and even an excursion into Congolese soukous."
After the laws changed and the clubs closed, musicians had to scratch out a more marginal living, or left for places like Egypt. The lead singer Saif Abu Baker stayed in Kuwait until moving back to Sudan this year. The Scorpions have started rehearsing again. The band is back together.