Afropop Premiere: Yasser Tejeda's Acoustic "Nuestra Raices"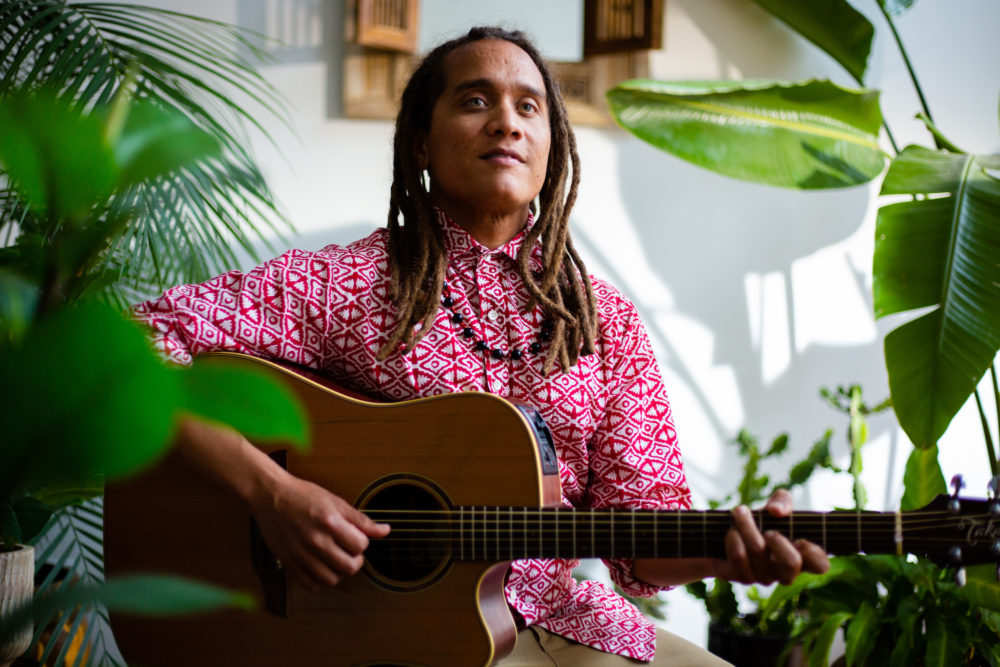 Like most musicians, Yasser Tejeda had it tough last year, but the New York-based Dominican singer/songwriter/guitarist still made the most of it. He played online shows, limited capacity outdoor concerts and of course, kept writing and arranging. Today he's sharing some of the fruits of that labor with a video premiere from his new acoustic EP Interiors.

Recorded live at the Glasshouse in Greenpoint, Brooklyn, here's Tejeda's "Nuestra Raices"


"Nuestras Raíces means 'Our Roots' and it talks about embracing the African roots in the Caribbean, specifically in Dominican Republic," Tejeda said in an email. "It celebrates the cultural heritage that exists on the island, inspiring people to explore their roots, follow their dreams and bless others."

The song, with a full-band arrangement, appeared on Tejeda's last album Kijombo, and it now appears on Interiors with another Kijombo rearrangement and a new tune. Interiors was released last Friday.

"The process of creating this arrangement was beautiful, because I had to adapt it to just acoustic guitar instead of the whole band like it is on the album," Tejeda explained. "I kept it simple and elegant; leaving a lot of space so you can pay attention to the message of the song. For example, I passed some of the Dominican drum rhythms that are usually played by percussion to each string of the guitar."

He calls it "simple" and compared to the guitar heroics that Tejeda and the band can get up to, I guess it is. But intimate as it might be, it's still a showcase for Tejeda's winding sense of melody, and a voice that often gets overlooked in all of the six-string magic.

As Tejeda and the band get back up to speed to record together this summer, they've got a few dates around the northeast and in Chicago.

July 4 - Racebrook Lodge - Sheffield, MA
July 17 - Little Island Festival - New York, NY
Aug. 7 - LatiNxt 2021 Festival - Navy Pier - Chicago, IL
Aug. 13 - Hudson River Park Festival - New York, NY
Aug. 17 - Live at the Gantries - Queens, NY
Aug. 28 - Lincoln Center - Restart Stages - New York, NY

As 2020 ground along, Tejeda began offering guitar lessons via Patreon, so I asked him if there were any tips he had for Afropoppers.

"The most important thing is to have fun with the guitar," he said, "so if you don't have that much discipline to practice every day, just pick up the guitar, learn songs and play the songs that you really love and that move you—doing that often will make you improve your skills and make you a better player."
The acoustic version of "Nuestra Raices" seems like a candidate, doesn't it? Strummers, have at it!