Afropop Worldwide 25th Anniversary Gala Concert Press Release
AFROPOP CELEBRATES 25 YEARS ON PUBLIC RADIO WITH GALA CONCERT:
GRAMMY NOMINEE BASSEKOU KOUYATE, MAMADOU KELLY, OMAR EHSAS, CONGOLESE LEGEND SAMBA MAPANGALA, AND MORE SPECIAL GUESTS
 SEPT. 19TH , CITY WINERY, NEW YORK CITY
HARRY BELAFONTE, HONORARY CHAIR.
AFROPOP'S GEORGES COLLINET, MC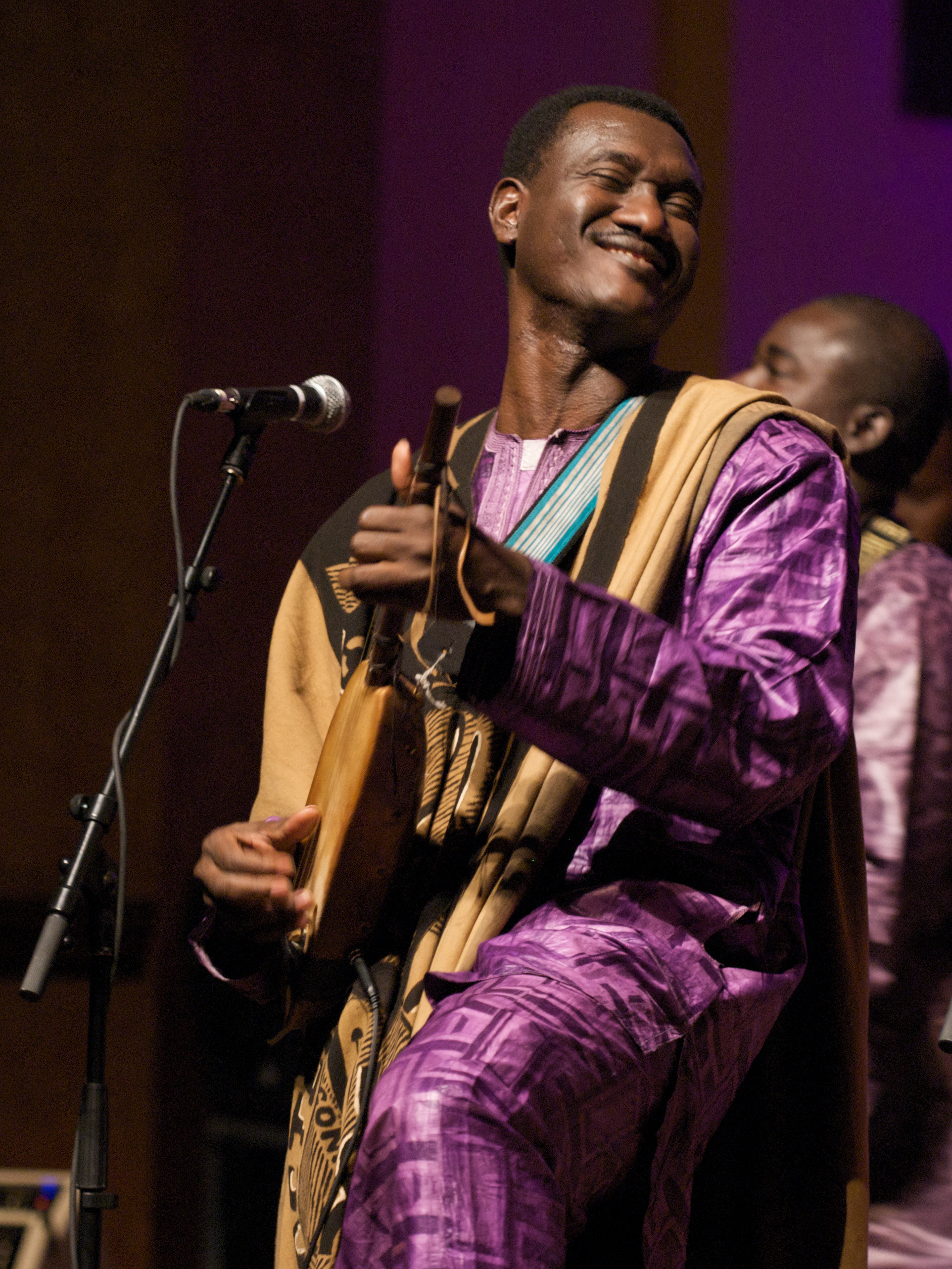 "Afropop Worldwide does unique and visionary work in bringing awareness of African and Diaspora musical cultures to Americans and the global online community."
--Harry Belafonte
On September 19th at City Winery in New York City, public radio's Afropop Worldwide celebrates 25 years of introducing Americans—and a global online community—to the most exciting music on the planet. The gala concert features Grammy Award Nominee and ngoni (African lute) virtuoso Bassekou Kouyate from Mali and his electrifying band Ngoni Ba. Special guest artists include Mali's Mamadou Kelly and Sudanese singing star Omer Ehsas and others. Harry Belafonte is Honorary Chair of the gala. From its start on NPR in 1988, APWW coined a new term, "Afropop," and gave Americans their first exposure to now-iconic artists: Youssou N'Dour, Angelique Kidjo, Salif Keita, Khaled, Chico Science, Cesaria Évora, Thomas Mapfumo, Oumou Sangare. Today, the program explores the dynamic youth music scenes on the continent—from hiplife and azonto in Ghana, to kuduru in Angola, and bongo flava in Tanzania.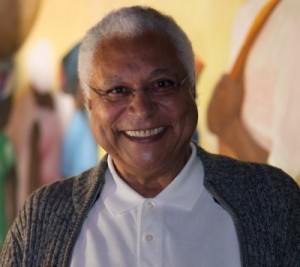 Hosted by broadcast personality
Georges Collinet
from Cameroon, and distributed by PRI Public Radio International to over 100 stations in the U.S., this award-winning program takes listeners and web users to intriguing musical destinations—Senegal, Tanzania, Ghana, Egypt, Nigeria, Brazil, Morocco, Haiti, Colombia, Madagascar, South Africa, the Dominican Republic, and beyond. The
New York Times's
Jon Pareles calls the program and its companion website,
afropop.org
, "a well spring of African and world culture," adding, "no other organization I know does so well in helping it reach the listeners it deserves."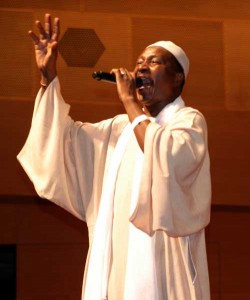 Gala headliner
Bassekou Kouyate
is a living legend. His instrument, the
ngoni
, is a staple of Malian tradition, but Bassekou has brought it center stage, filling out his ensemble Ngoni Ba with four ngonis that lock, weave, and improvise with rock god prowess, while singer
Ami Sacko
showers the ensemble's spiky grooves with high-flying griot vocals. At the gala, Bassekou—a friend of the show since 1991—will be inducted into the
Afropop Hall of Fame
. This award recognizes African artists for their exceptional artistic talent and for their major roles in connecting American audiences to Africa through their music. Longtime accompanist to and protege of Ali Farka Toure, singer/songwriter/guitarist
Mamadou Kelly
is one of the most powerful young voices out of northern Mali today. His acoustic guitar playing is superb, he sings like an angel, and his songs address the multi-cultural realities of his troubled region. Backed by other veterans of Ali Farka's legendary ensemble, Mamadou Kelly leads an ensemble with the nuance and precision of a string quartet, and the visceral rhythmic pull of a grade-A dance band. This music lifts spirits and inspires hope for the future of the Malian desert. Representing East Africa will be Sudanese singing star
Omer Ehsas
.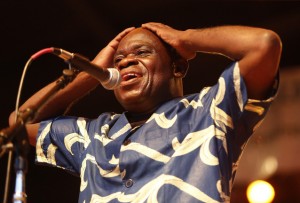 Samba Mapangala is one of the last singers from the era of classic Congolese rumba still on the world stage. By the time he became an international sensation at the helm of Orchestra Virunga in the 198s, his career had already taken him from Congo to Uganda to Kenya, and chapters in the UK and the US lay ahead. Over the years, he has composed some of the most enduring songs in African music. At Afropop's September 19 gala, Mapangala will perform acoustic, demonstrating that his powerful, mellifluous voice still retains its unique magic.
This gala concert will benefit the research and production work of Afropop Worldwide, and further the program's ongoing evolution to a multi-platform service centered around an award winning web site with fresh and unique content published daily, Hip Deep programs, original videos on a dedicated YouTube channel, weekly e-Newsletter, and more. Sean Barlow is the creator and Executive Producer of Afropop Worldwide. The program's talented and dedicated production team includes Banning Eyre, Ned Sublette, and Michael Jones.  Funding comes in part from the National Endowment for the Humanities and the National Endowment for the Arts.
For Afropop 25
th
Anniversary Gala Concert details and information on reservations, visit:
http://www.afropop.org/wp/25th-anniversary-gala-concert/
To arrange interviews and for all other inquiries: contact Sam Backer: 718-398-2733  or
sam@afropop.org
.  
 "
Afropop Worldwide
has been an extraordinary program on community-powered KUNM for more than 20 years! Your program continues to be magnificent! We serve a huge region, both urban and rural, with a very diverse population that truly appreciates the multi-cultural work that comes our way from
Afropop Worldwide
each week. The value of
Afropop Worldwide
in rural communities and the Native American pueblos in our service area can not be underestimated.
Afropop
helps us recognize and celebrate our wonderfully diverse communities. We could not be happier with the service
Afropop Worldwide
provides."
--Richard Towne, General Manager, KUNM/Albuquerque, New Mexico 
The Afropop Gala's media partners include PRI Public Radio International, allAfrica.com, Cocody Productions, Okayafrica, Applause Africa, Face2Face Africa, and BRIC Brooklyn Independent Media. Other gala partners include Corporate Council on Africa, Shared Interest, Africa Travel Association, Putumayo, Onyx Global Communications, and Blake Zidell and Associates.