Afropunk 2018: The People Resist
Since its inception in 2005, the Afropunk Festival in Brooklyn has always been a haven for black alternative punk music and fashion over an event filled weekend. It has evolved over the years to accommodate many different styles, and is even more inclusive of musicians from Africa and the diaspora outside of the North America than ever before.
This year's festival at Commodore Barry Park from Aug. 25-26 is no exception, with a major presence from South Africa, where the festival franchise has now expanded since 2017. Afropunk announced on April 3 that this year's theme is "The People Resist." They released a powerful manifesto on their website defining the theme in stark white font against a black background. It boldly affirms resistance towards powerful and archaic systems like the patriarchy, racism and capitalism. Read it below: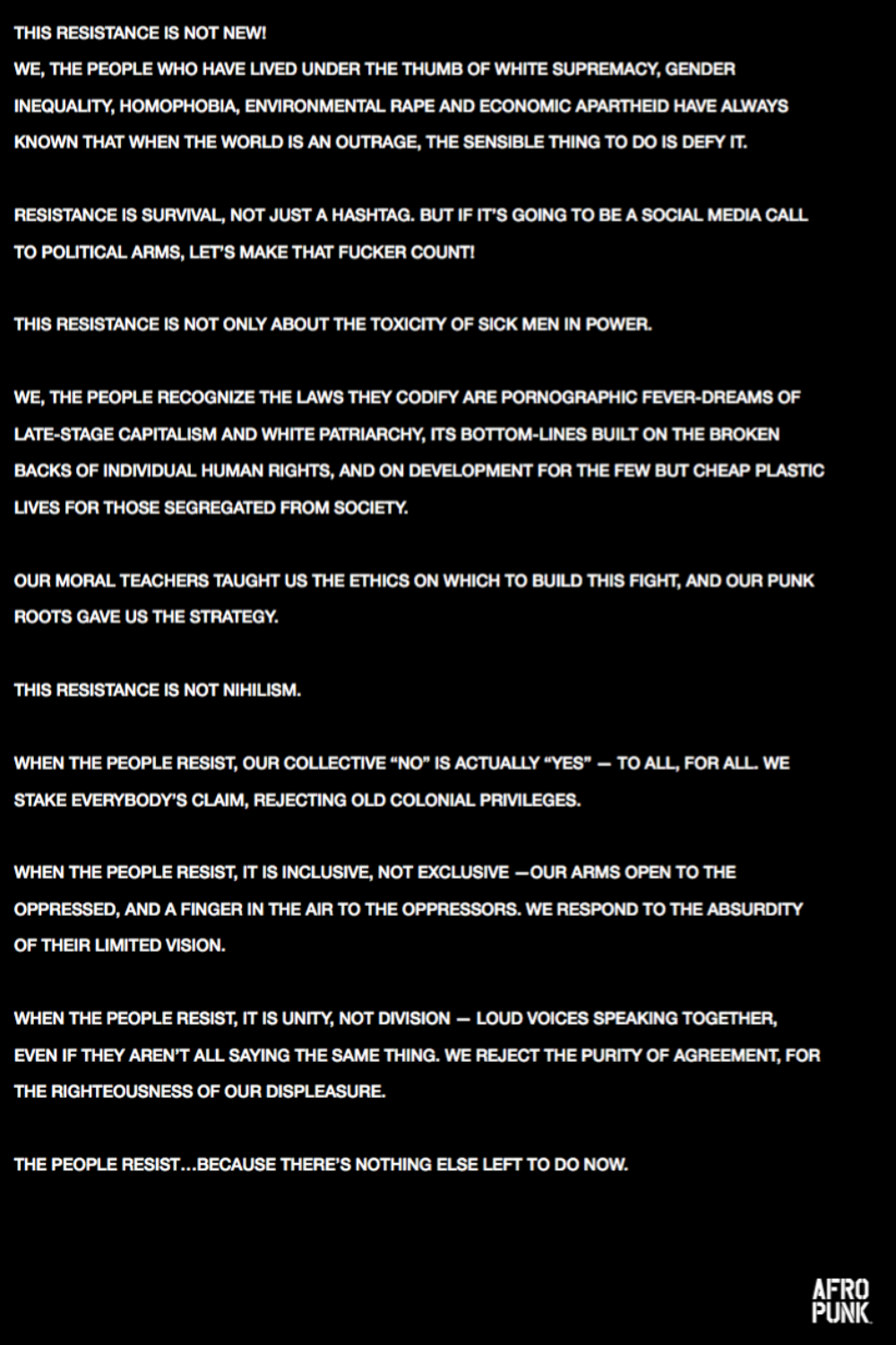 If you are fan of funk, r&b and soul music, you'll be excited to see artists like Janelle Monae, Erykah Badu, Miguel and H.E.R. in the lineup. As aforementioned, South Africa is representing in a big way with Tsonga rapper and dance artist Sho Madjozi, who has been having a big year with hits like "Dumi Hi Phone," featured in our series "Fresh Cuts."
Queer South African singer Nahkané will also perform. Check out his single "Clairvoyant" below (explicit):

For the full lineup with bios of each artists and tickets to attend the festival, visit afropunkfest.com.