Anewal Debuts in New York City
The Tuareg desert blues trio Anewal from Niger made their U.S. debut Dec. 7 at Rockwood Music Hall in New York City, in a presentation by the World Music Institute. The trio's leader, Alhousseini Anivolla, grew up a nomad and later became a leader of the band Etran Finatawa. Anewal is Anivolla's own project, focused on his finger-style electric and acoustic guitar playing, and his plaintive songs about children, faith, war and, especially, peace in the desert, and also assouf—that deep, nostalgic longing that marks the lives of nomadic people.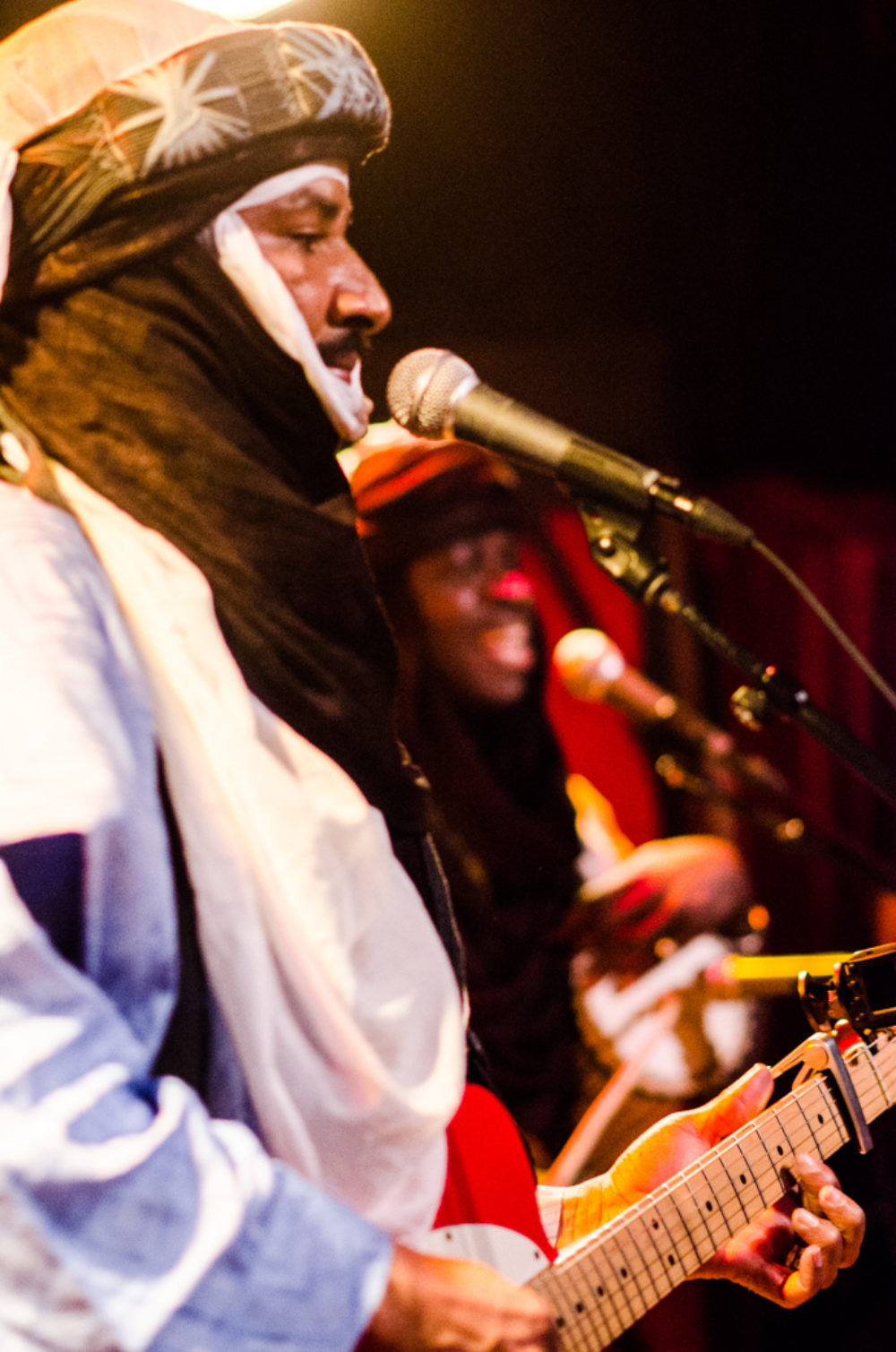 Anivolla writes ambling, tuneful songs that convey a great deal of emotion without any translation. He had few words for the audience, but was such a warm presence on stage, and cast such a deep spell with his music that the mostly standing, nearly full house of patrons was swaying and dancing from the first note.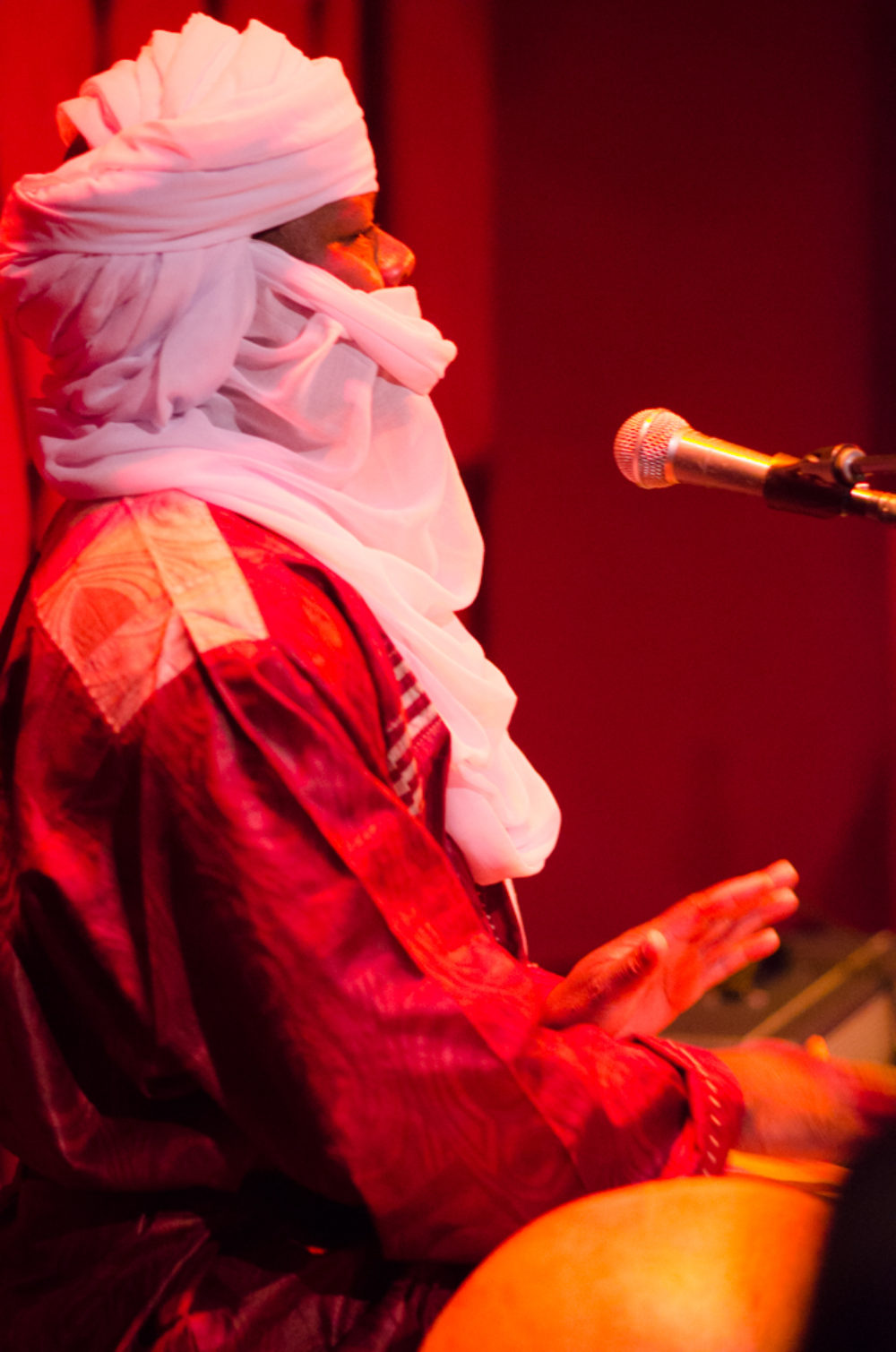 Anivolla was accompanied by Smail Kabhou (calabash and djembe) and Segbegnon Gnonlonfoun (bass and talking drum). In between songs, or as Anivoll switched guitars, these two often leapt into quietly pumping interludes, with Gnonlonfoun muting the notes of his bass to sound like a drum. These moments conveyed a kind of irrepressible energy, all part of the group's evident pleasure at playing for a receptive New York crowd for the first time.
Despite those lively interludes, this is reflective, somewhat subdued music, hardly the boogie groove heard from other Niger bands like Tal National and Mamar Kassey, or even Mali's Tinariwen, pioneers of modern Tuareg music. But Anivolla's undulating pulse rhythms, ringing guitar accompaniments and smoothly raspy voice aim straight for the heart, and the effect was immediate. The room felt electrified from start to finish; this was one of those nights when people look around at one another in a shared amazement at their luck to be present for such a warm and intimate sharing of music.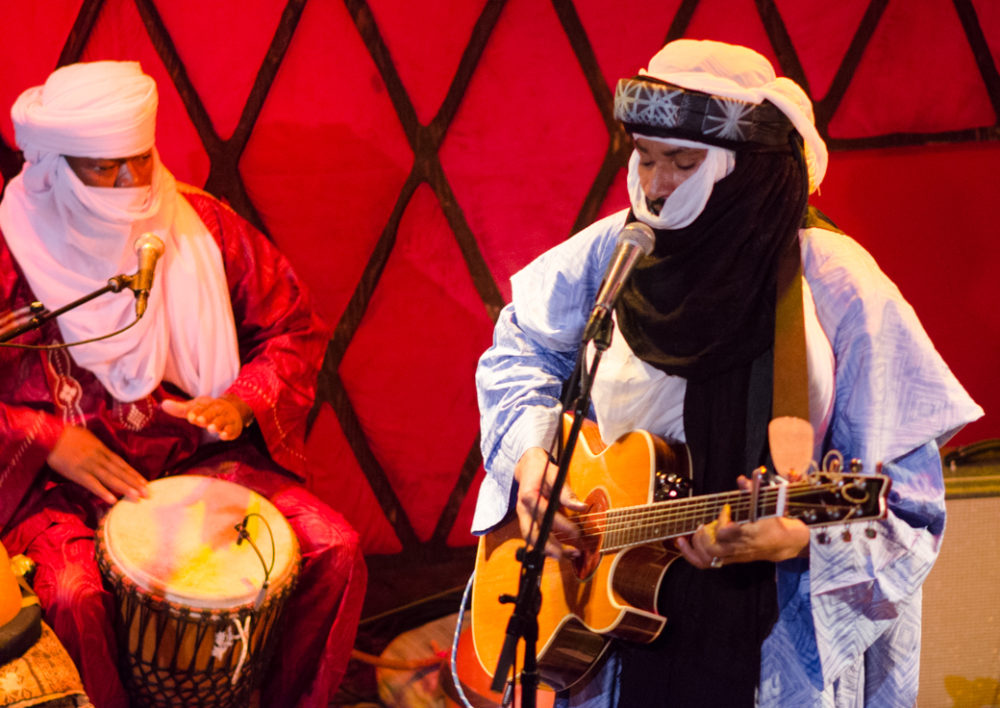 Rockwood was a sweet setting in which to greet Anewal to America for the first time. But given the quality of the performance, they deserve a larger venue the next time. In sha'Allah!