Announcing: Afropop Closeup Season Two
The second season of the Afropop Closeup podcast series presents intimate stories of the struggles and triumphs of human life in Rwanda, Nigeria, Haiti, the Bahamas and the African diasporas of Greece, the U.K., Paris, New York and San Francisco. A diverse group of producers tell these stories through the lens of music, politics, history and culture, in their own voices. Listeners are drawn into the heat of a national controversy in the Bahamas; a Rwandan music star's abrupt fall from grace; the pitfalls of Haitian copyright laws for one of Haiti's top producers; the racism experienced by Greeks of African descent, including a rising rap star; and the plight of LGBT asylum seekers in the U.K.. Hear these and many more human stories from the African planet, told through music in the unique style of Afropop Worldwide, releasing biweekly starting Sept. 5, 2017.
Kizito Mihigo and the Politics of Music in Post-Genocide Rwanda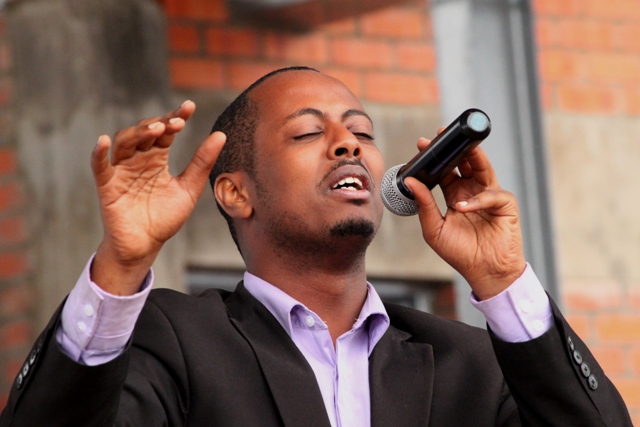 Photo courtesy of the Kizito Mihigo Peace Foundation
Kizito Mihigo is one of Rwanda's most beloved singers, yet he is currently imprisoned, serving a 10-year sentence for treason. In 2014, Mihigo released a song which criticized the wartime actions of Rwanda's governing political party. The song went viral, sparking a nationwide dialogue around the genocide, and weeks later, Mihigo was arrested on charges of conspiracy to assassinate the president of Rwanda, Paul Kagame. Is Mihigo truly guilty of conspiracy, or only of speaking (and singing) truth to power? Produced by Charulata Sinha
About the producer:
Charulata Sinha is a writer and radio producer based in New York City. She has worked with WNYC's Radiolab and Vice's Radio Motherboard.
Rushin' to Bacchanal: When Caribbean Festivals Collide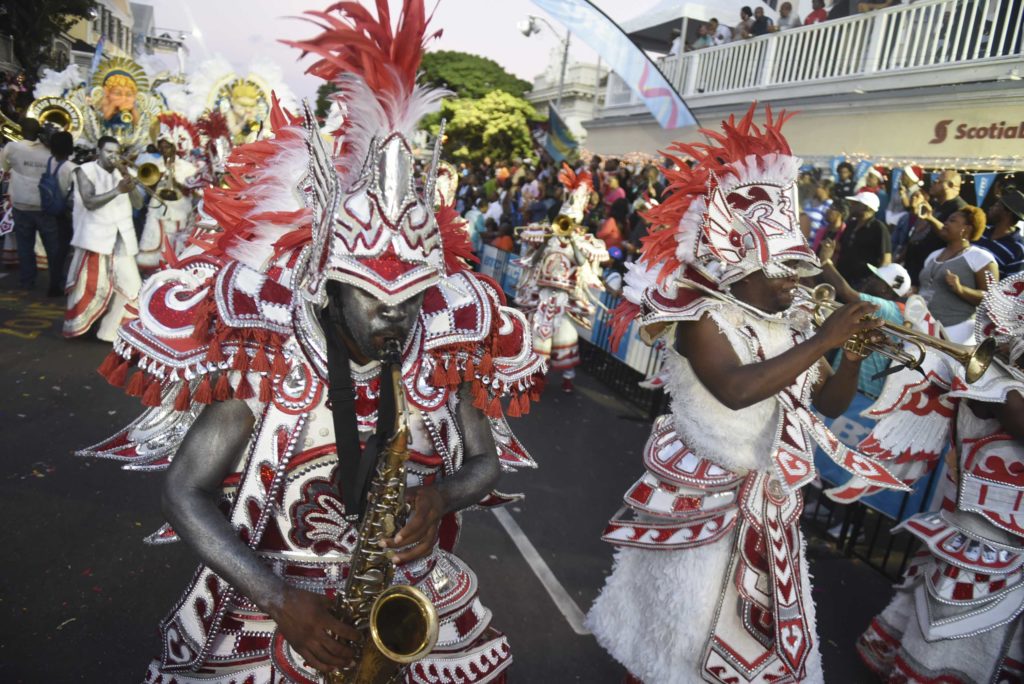 Photo by Torrell Glinton
Junkanoo, an annual communal parade held in the Bahamas, is a labor of love for the Bahamian people that dates back centuries. The parade, which has Akan cultural roots, emerged in the time of slavery, but it has since moved from the margins to the very center of society, becoming the bedrock of national culture. When the government wanted to invest millions into the development of a major cultural festival designed to attract tourists, Junkanoo seemed like the obvious choice. In this podcast, we hear what happened when the government chose to use Trinidad Carnival as the model instead. Produced by Gabrielle Misiewicz
About the producer:
Gabrielle Misiewicz was born and raised in the Bahamas. She studied ethnomusicology in college and graduate school, focusing on West Africa and the Caribbean. She enjoys playing West African and Japanese percussion and singing early music and sacred harp. This is her debut story for radio.
Black, Greek and Proud: Negros Tou Mouria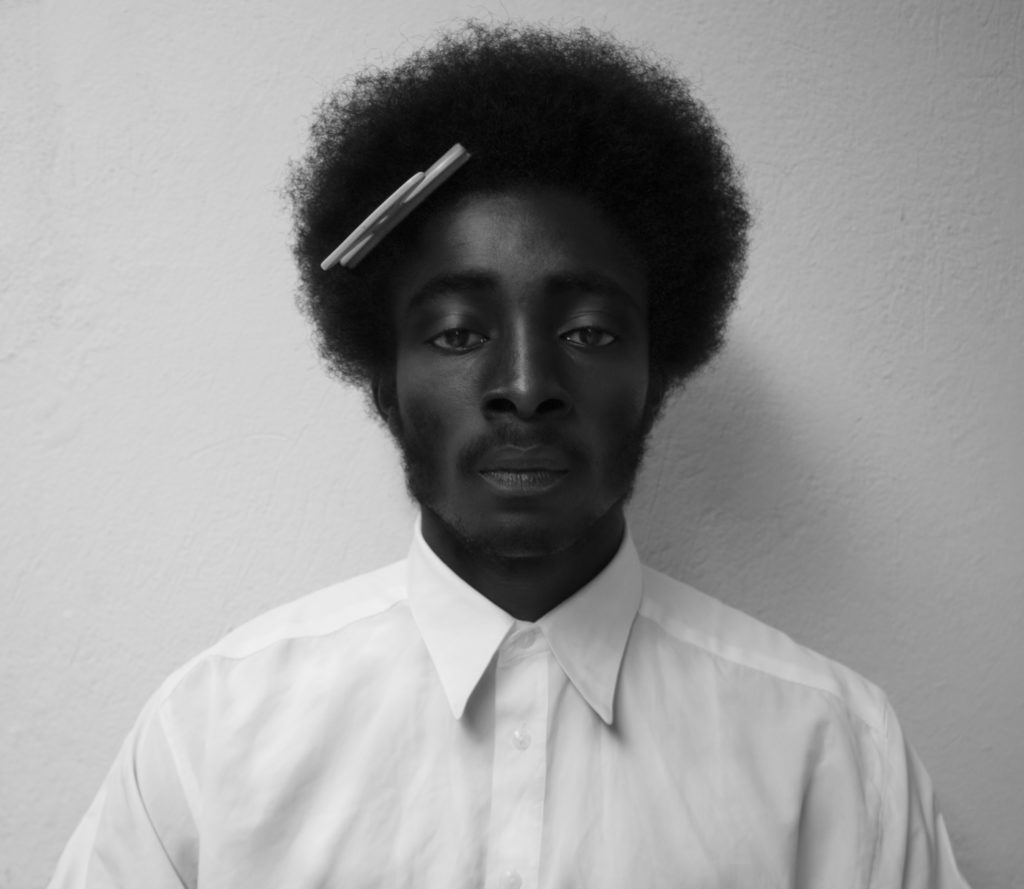 As Europe closes Greece's borders in an attempt to stem the seemingly never-ending flow of refugees, immigrant artists are finding it tough to survive in an increasingly xenophobic environment. Against the backdrop of Greece's economic crisis, young Afro-Greek rapper Negros Tou Moria is working with his music collective, the 307 Squad, to connect musicians from different ethnic backgrounds, using the traditional urban Greek folk music rebetiko to inspire his lyrics and challenge stereotypes. Produced by Heidi Fuller-love
About the producer:
Heidi Fuller-love is an award-winning freelance travel writer and radio producer based in Spain and Greece. She travels for five months of the year and regularly contributes to radio outlets including BBC and Deutsche Welle. She also writes for dozens of print outlets worldwide, and she produces and hosts "British Airways City Guides" to the airline's short haul destinations.
Shackled Love: LGBT Asylum Seekers in the U.K.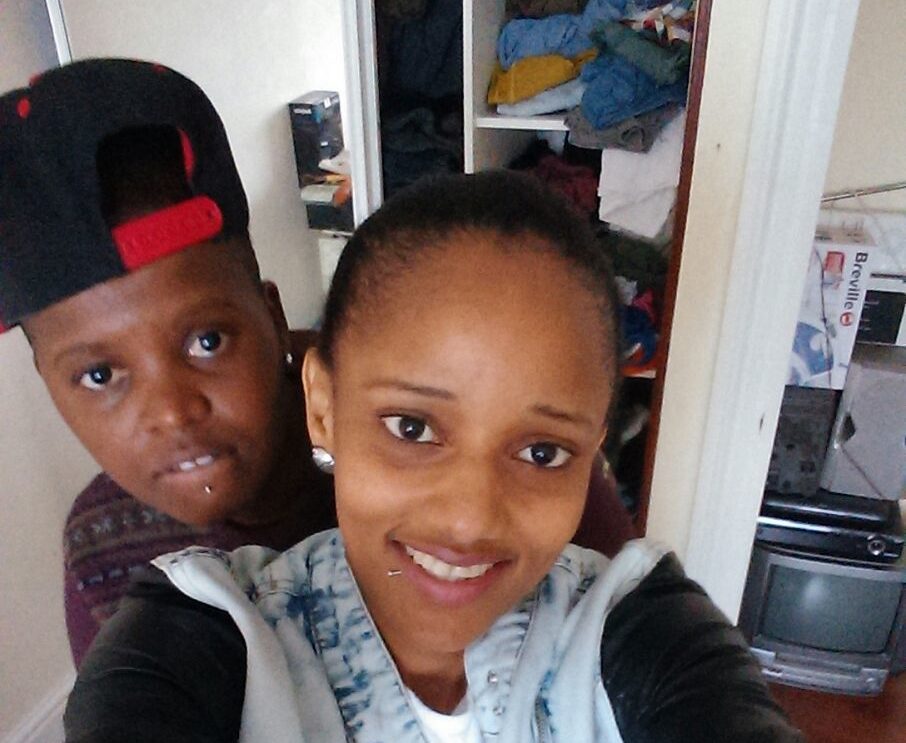 Sibo Dube and Maureen Nabisere met inside the U.K.'s most notorious immigrant detention center, Yarl's Wood. In the midst of captivity and uncertainty, the two women bonded in the detention center choir group: They had both come to the U.K. seeking liberation from the emotional imprisonment they had faced in Zimbabwe and Uganda respectively, where their sexuality is illegal. Their relationship would be their emotional salvation, and potentially, their ticket to freedom in the U.K., which places a heavy burden of proof on LGBT asylum seekers to show they've had same-sex relationships. Produced by Hannah Harris Green and David Waters
About the producers:
Hannah Harris Green is an independent writer, reporter and radio producer interested in gender and globalization. Her work has appeared in How We Get to Next, Quartz, The Guardian and VICE News and has aired on KPCC, WHYY, Pacifica and KUNC.
David Waters, who produced the interviews for this piece, is a journalist and radio producer based in London, U.K.. David produces the Voices podcast coming soon on Audible. More on Sibo's story will be featured in an upcoming episode this fall.
Collaboration: The Voices podcast, forthcoming on Audible
Haiti's Fight For Copyright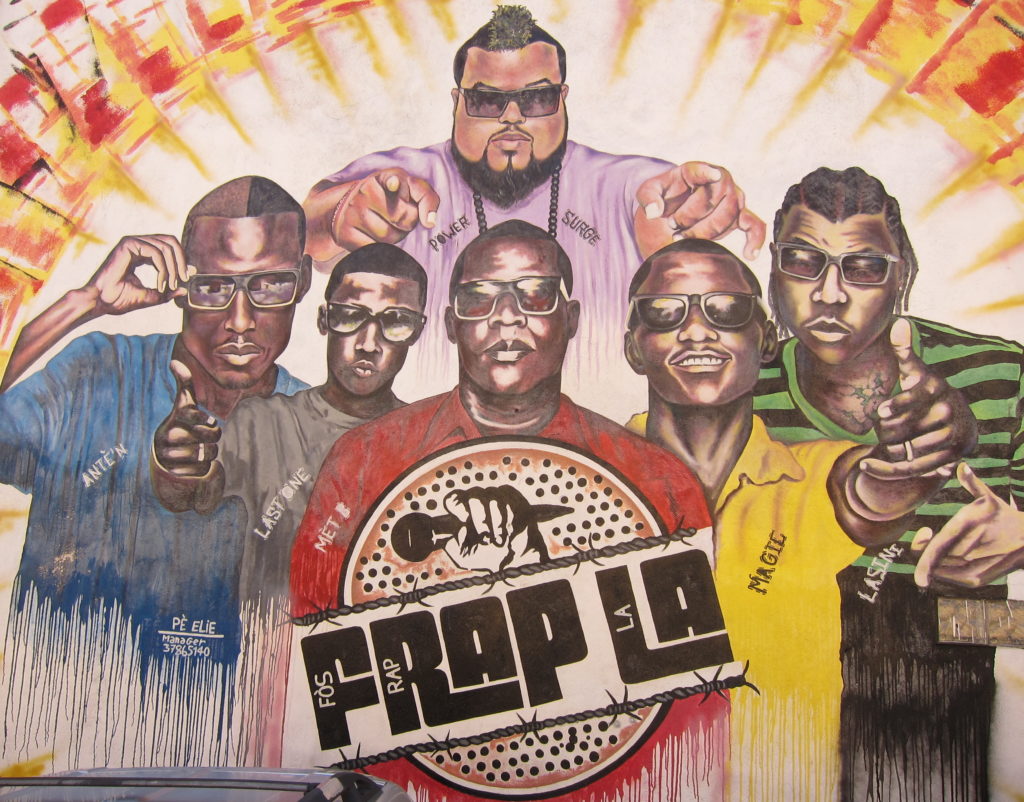 Life in the music business has its ups and downs—especially in Haiti—and Serge Ternier (A.K.A. Powersurge) has lived both extremes. As a producer he makes his living from recorded music, not from concerts, and so many of those ups and downs have revolved around the question of copyright: a legal system for controlling who can copy, record and perform a piece of music. The concept can seem abstract, but in Ternier's story it makes all the difference as he decides whether to give up on the Haitian music industry entirely. Produced by Ian Coss
About the producer:
Ian Coss divides his time between pursuing a Ph.D in ethnomusicology at Boston University and producing audio for programs including The World, Studio 360, Life of the Law, Afropop Worldwide and BBC's Cultural Frontline.
Collaboration: This program was produced in partnership with Life of the Law.
Biafra at 50: A Wound That Does Not Heal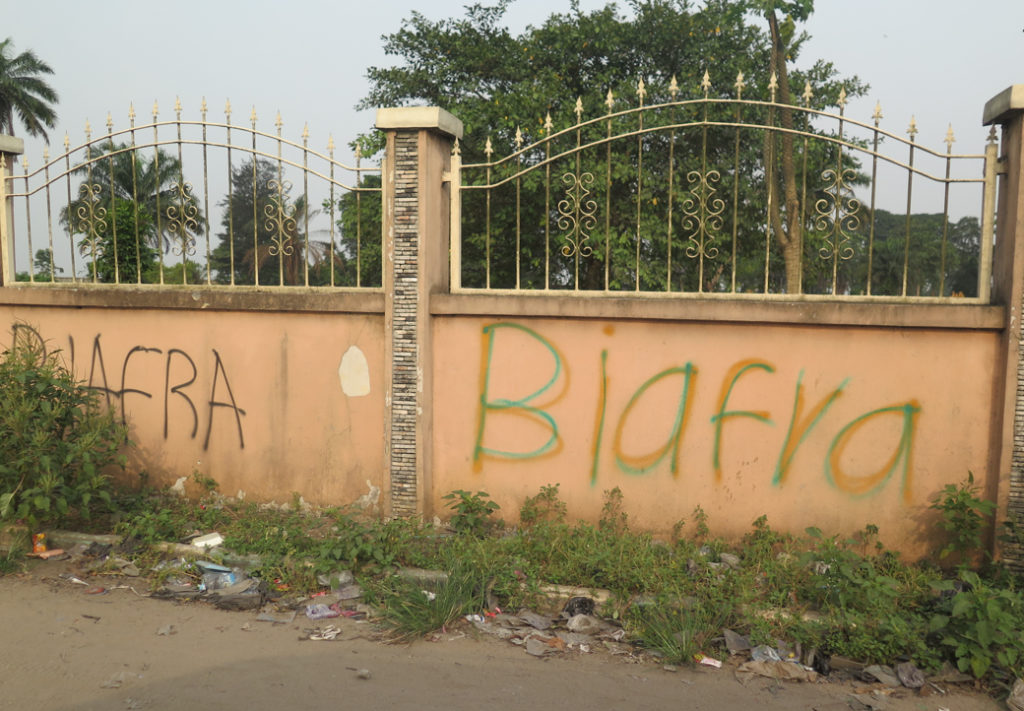 During the 2016 U.S. presidential election, some foreign observers were puzzled by groups of Nigerians who showed support for Donald Trump's campaign. The most prominent supporters were the IPOB (Indigenous People of Biafra), a controversial, fervently Christian, mostly Igbo, nationalist organization that is still fighting for independence from Nigeria. On Jan. 20, 2017 a rally in Port Harcourt celebrating the inauguration of Donald Trump turned violent, and a number of people were shot dead by Nigerian security forces. In order to understand Trump's appeal to the IPOB, we hear from current Biafra activists and dissenting voices in the Port Harcourt community, and examine how the unresolved issues that triggered the devastating Biafran War in the 1960s still resonate and persist in the Niger Delta today. Produced by Banning Eyre.
About the producers:
Banning Eyre is an author, guitarist, radio producer and senior producer for the Peabody Award-winning public radio series Afropop Worldwide. He has been researching and learning African guitar styles for over 25 years, including a seven-month apprenticeship with Malian guitar master Djelimady Tounkara, which resulted in the book In Griot Time, An American Guitarist in Mali. His third book, Lion Songs: Thomas Mapfumo and the Music that Made Zimbabwe was published in 2015. He also reports on music for National Public Radio's All Things Considered.
Afro-Symphonic Folk: From the Coasts of Africa to the San Francisco Bay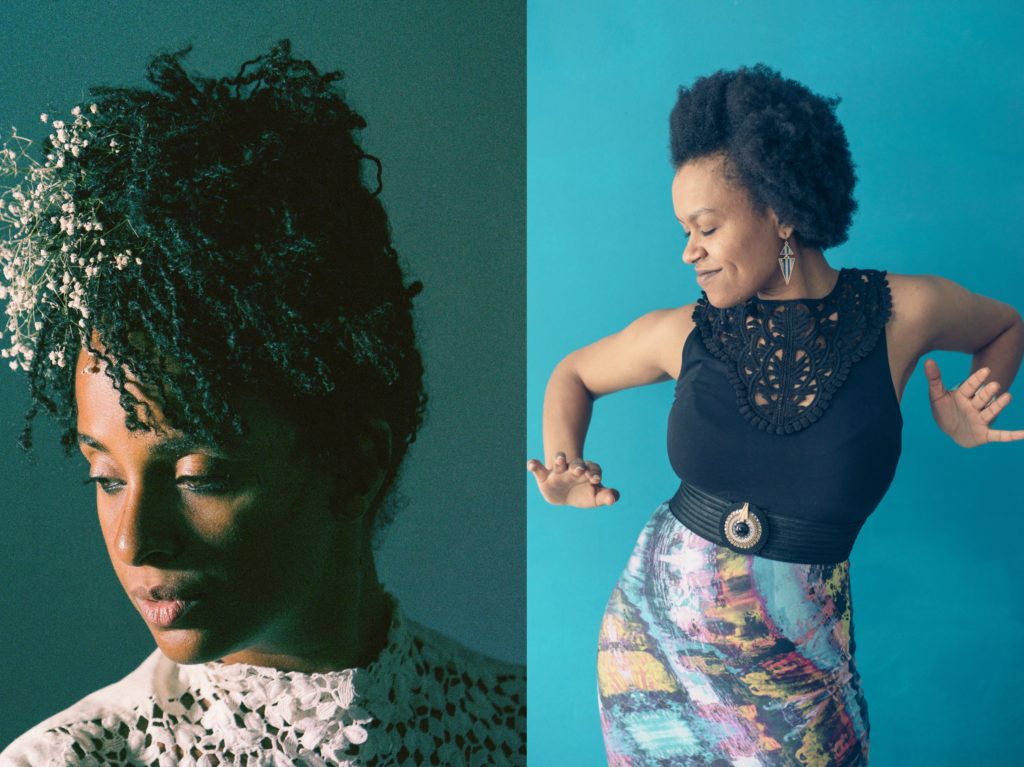 The San Francisco Bay Area is a unique cultural space that has given birth to some of the most iconic countercultural American music. It is a place where identities can be fluid and hyphenated, where new voices emerge to speak to their times. Two very different Bay Area artists, Meklit Hadero and Zena Carlota, use their music to explore what it means to live on two sides of a hyphen: African-American, black-artist, Ethiopian-American, female-musician, to name a few. Produced by Lisa Bartfai
About the producer:
Lisa Bartfai is a freelance radio journalist, writer and translator based in Brunswick, ME. As a senior producer at award-winning Blunt Youth Radio, Lisa shares her love of radio with the next generation of noisemakers.
Underground
Underneath the streets of New York City, in the tunnels and stations of the busiest subway system in the country, there is a thriving music scene. Amidst the noise of passing trains, we meet Papa Fara, a Cameroonian xylophonist and singer, who plays for tips and captures the love of strangers and makes friends with his quick, warm smile. But, behind the smile and beautiful melodies, something is troubling him. There's a reason he'd rather be underground. Produced by Morgan Greenstreet.
About the producer:
Morgan Greenstreet is a musician, musical journalist and radio producer based in New York City. As a producer for Peabody Award-winning media company Afropop Worldwide, Morgan has traveled to Ghana, Benin and Nigeria and produced a wide range of podcasts and radio programs. His written work has also been featured on PRI.org.
Night At the Clash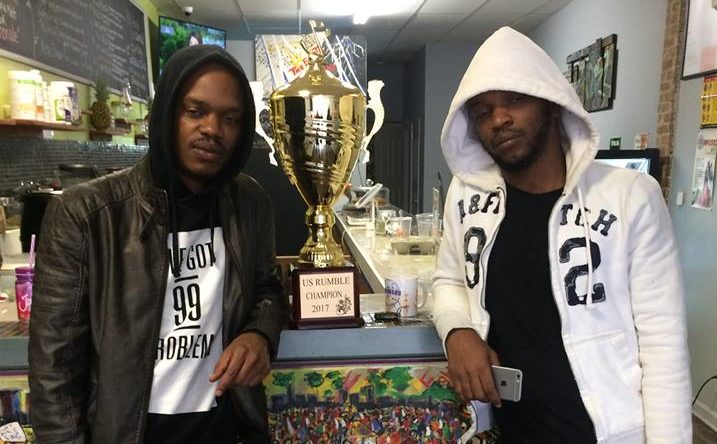 Sound clashes have been a mainstay of reggae culture for decades. Mobile sound system teams face off to see who can best move the crowd with their selections of records and exclusive "dub plate" jingles. On a recent late night in Queens, seven sounds competed for the U.S. champion title, and many were surprised by the winner. We meet the sound-system operators and talk to fans about why they love the clash scene. Produced by Noah Schaeffer
About the producer:
Noah Schaffer is an award-winning music journalist based in Boston. He produced the 2017 Afropop Worldwide episode "Barbados at 50: Spouge to Soca" and is the roots and world music columnist for ArtsFuse.org. He is currently working on a story about southern soul for Living Blues magazine and a full-length oral history project with gospel legend Spencer Taylor Jr. and his group, the Highway QCs.
"For My Ayeeyo:" Learning Somali Poetry From a Distance
Amal Hussein and Hamdi Mohamed have a lot in common. Both were born in Kenya, where their parents fled as refugees during the Somali Civil War, and both came to Boston when they were just a few years old. They're both poets — and equally important for this story — both their grandmothers are poets. But there's one crucial difference in the two women's stories. Hamdi grew up with her grandmother ("ayeeyo" in Somali") in the house, whispering poems in her ears. Amal has only known her grandmother on the phone — she stayed behind when the rest of the family fled. Nevertheless, it is the distant words and stories of her grandmother that inspire Amal to take on the challenge of writing her first Somali poem. Produced by Ian Coss. Distributed 1/09/2017
About the producer:

Ian Coss divides his time between pursuing a Ph.D in ethnomusicology at Boston University and producing audio for programs including The World, Studio 360, Life of the Law, Afropop Worldwide and BBC's Cultural Frontline.

Collaboration: This program was produced in partnership with The New American Songbook podcast from The GroundTruth Project.
The Voice of Protest: Betsayda Machado Sings Against Hunger in Venezuela
The songs of Betsayda Machado, the leading voice of Afro-Venezuelan music, address many of the most painful topics of daily life of her country: hunger, poverty, shortages of basic medicine, and deadly street riots – stemming from the current economic and political crisis in Venezuela. They talk about its consequences on a gut level: empty store shelves, and the devastation of parents unable to feed their children. Some in Venezuela who have spoken out have faced retribution, but that hasn't deterred Betsayda Machado. Produced by Dan Rosenberg. Distributed 01/23/2018

About the producer:
Dan Rosenberg is a journalist and music producer based in Toronto, Canada. He reports and music and culture for The Huffington Post, The Times (UK), The Rough Guides and various public radio programs including "Afropop Worldwide" and "Café International". He also has produced over 60 albums including Yiddish Glory and dozens of releases for the Rough Guide to World Music series.
What's In A Nigerian Name?
What's in a Nigerian Name? Musicians everywhere adapt stage names. They can be profound, grandiose or simply humorous, but they always represent a way of distinguishing the artist from the person. In Nigeria, there's something special going on with stage names. For one thing, they are nearly universal. They can also change over the course of an artist's career. And they reflect the realities of Nigeria's complex history, under British colonialism, military rule and the recent democratic period. Stage names riff on the domains of business, religion, politics, the military and the far reaches of the unique Nigerian imagination. This podcast offers a whimsical tour of contemporary artist names in this diverse musical nation. Produced by Banning Eyre.