Another Kaleidoscope: A South African Walking Safari
This week Afropop celebrates "
Born-free South Africa: A Kaleidoscope of Colors
," a program as vibrant in sound as it is in image. If our photo gallery from the
2016 Cape Town International Jazz Festival
did not pique your interest in the Rainbow Nation, our story of the Pafuri walking safari surely will. During our stay in Cape Town, we met a singer-songwriter, or should we say "songbird," by the name of Tribute "Birdie" Mboweni. She comes from the small village of Mpumalanga, outside of Kruger National Park. She told us picturesque stories about her home, describing many of its majestic animals and scenery. She also told us about a different, unique way of experiencing a South African safari--up close and personal--where you literally walk among the animals.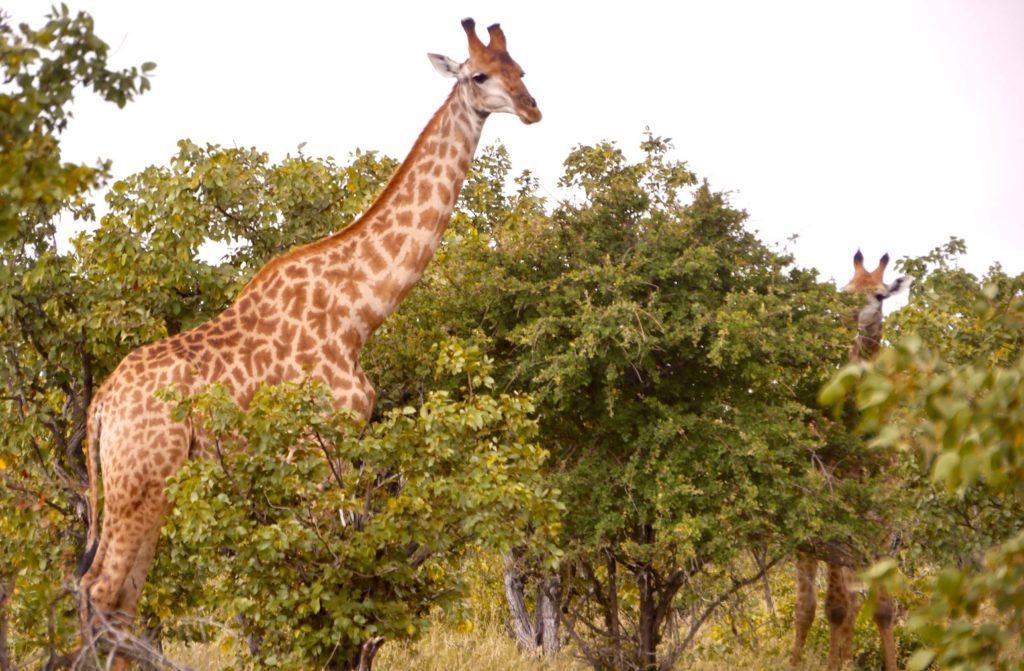 So we left the Land Cruisers behind and tried these safari walking trails for ourselves. What we discovered just might be one of South Africa's best-kept secrets. After an awe-inspiring scenic six-hour drive northwest of Johannesburg, we found ourselves at the campsite
Pafuri Walking Trail
, run by Return Africa at Kruger National Park. [caption id="attachment_29459" align="aligncenter" width="640"]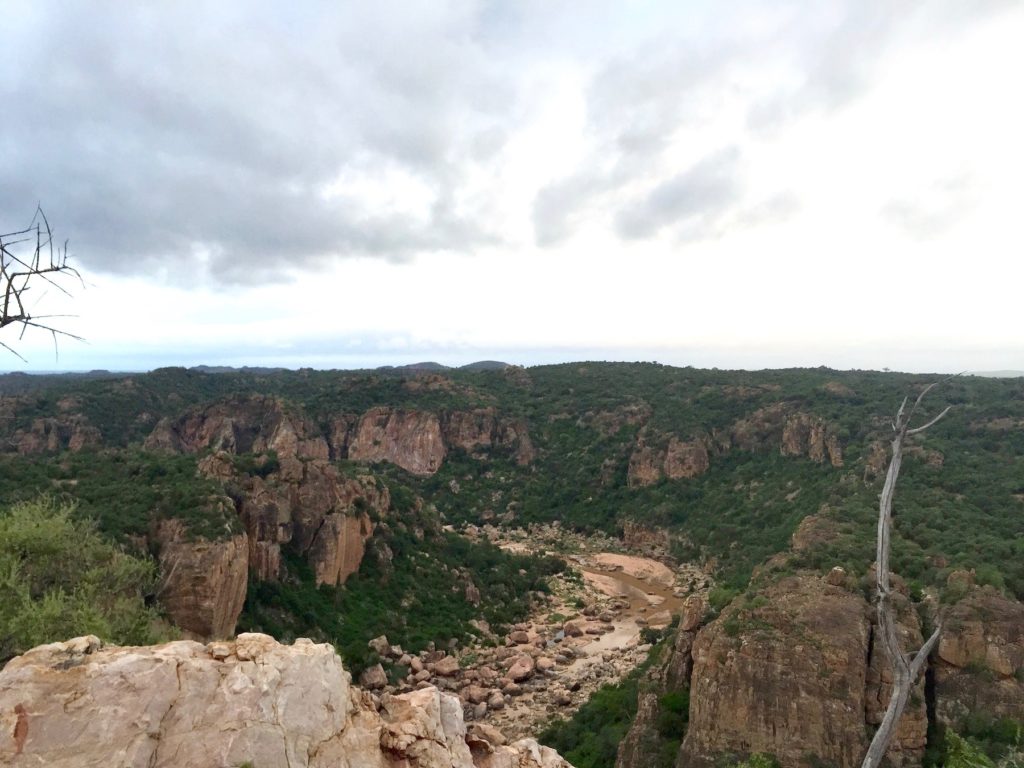 Lanner Gorge, Kruger National Park[/caption] Kruger National Park is one of the largest protected areas on the planet, covering 7,523 square miles! The area we hiked comprises only one percent of that area, but it offers some of its richest landscape. Located at the park's northeast corner on the border of Zimbabwe and Mozambique, it's one of the most biologically diverse areas in South Africa. About 80 percent of Kruger's wildlife can be discovered there. We also discovered the best way to experience this unspoiled African treasure is on foot. Although you undoubtedly cover more ground in a 4x4, you miss its subtleties. You can't hear, smell, or feel the bush so acutely. The magical moments of the walking trail are, for instance, the endless loop of exotic African songbirds, chirping, dancing all around you. Or hearing the wind rustle through the Fever Tree forest. (Because of their ill-looking appearance, fever trees were once believed to be the cause of malaria.)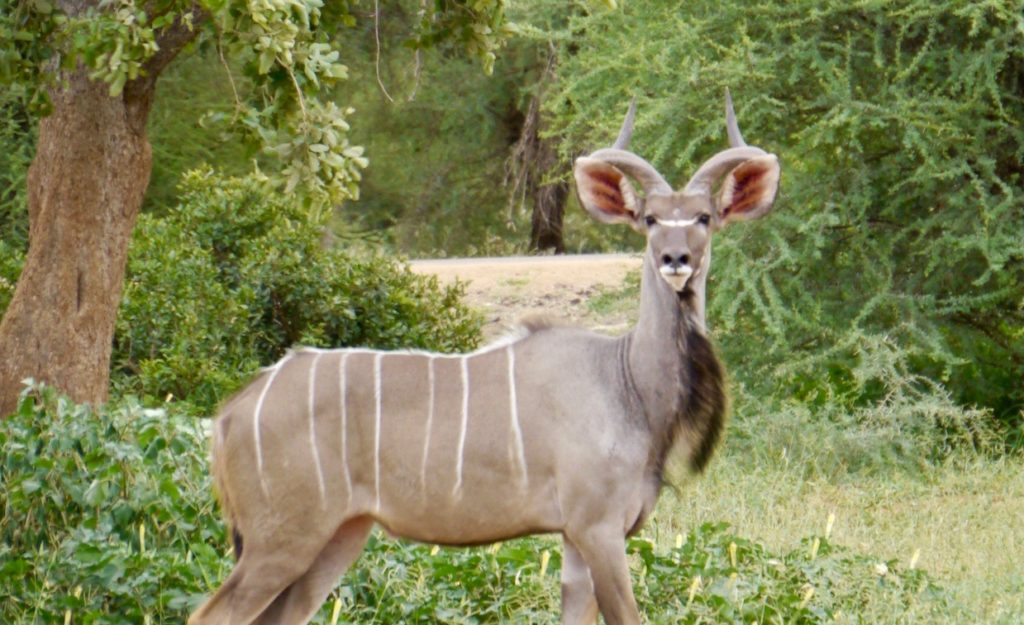 Or the graceful galloping of all its antelope species: springbok, impala and kudu running next to you, side-by-side to your walking path. Not to mention groups of other mammals -- zebras and buffalo suddenly interrupting your stride.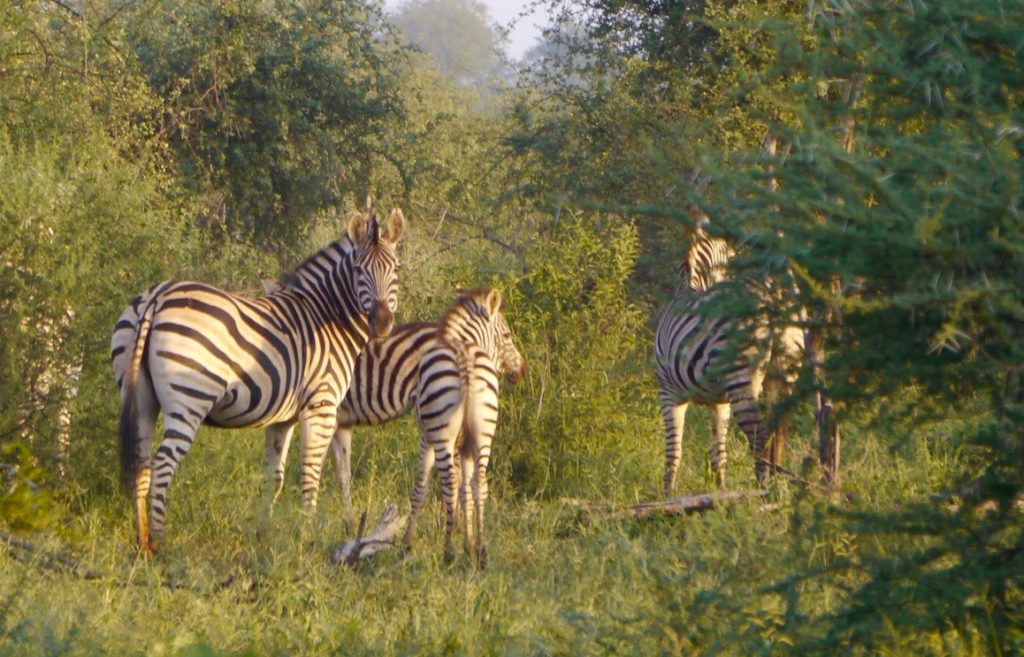 This way of "roughing it" and experiencing the bush may not be for everyone. Hiking underneath a scorching sun with sudden, chance encounters with South Africa's Big Five-- buffalo, rhino, elephants, lions and leopards--can certainly raise anyone's blood pressure. There's nothing to worry about though, as we were always accompanied by our armed guides.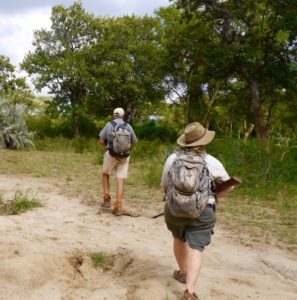 The unpredictability is one of its biggest selling points, especially when you are on foot. Every walk offers its own story and surprise engagement with the most compelling natural world around you. And, if the Pafuri Walking Trail isn't your thing, you can opt for a more luxurious stay in Return Africa's Pafuri Camp, complete with 4x4 vehicles, designer lodges with en-suite bathrooms, fine dining, full amenities, and breathtaking views of the Luvuvhu River. Another unique thing about Return Africa is its partnership with the
Makuleke community
, who are also the landowners. The Makuleke people were forcibly removed from this area in 1969 and regained title of the land in a landmark restitution case after the demise of the apartheid government. Despite an attachment to the land, the Makulekes decided not to resettle the area. Instead, they left it as a contract park within the wider Kruger wildlife system. The majority of those employed by Return Africa are from the Makuleke community. For more information about Return Africa, and all of its offerings see
here
. All photos by Sarah Geledi and Simon Rentner