Artists Call For Ugandan Government to Hold Free and Fair Elections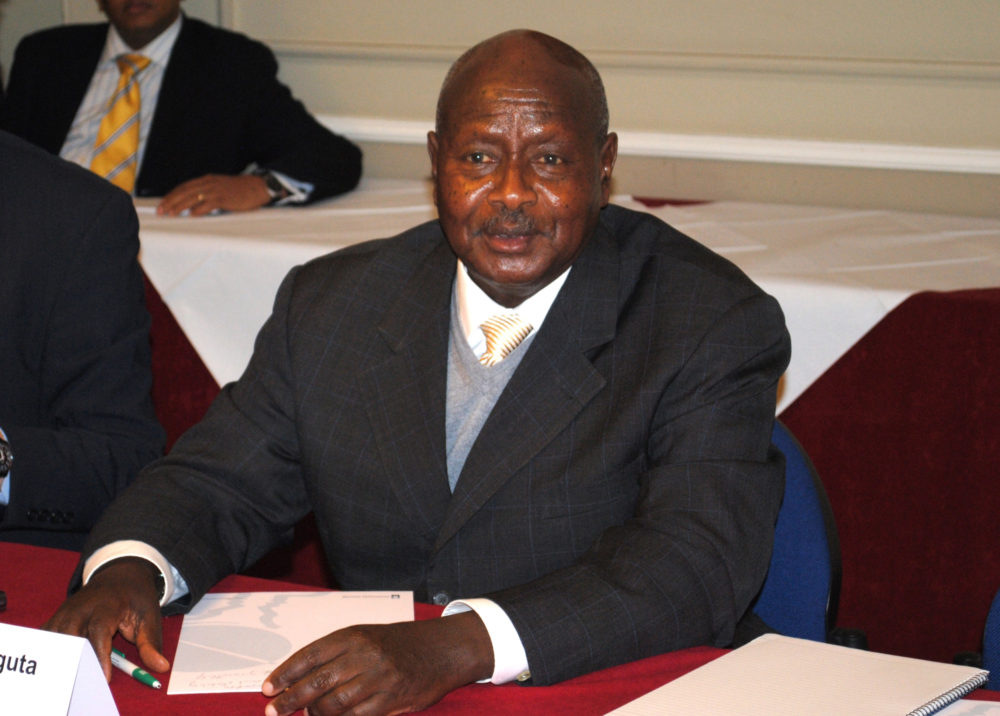 Uganda will hold presidential and parliamentary elections on Jan. 14, but the actions of incumbent President Yoweri Museveni leave no doubt that it will not be a fair or free exercise in democracy. Tuesday, the Uganda Communications Commission ordered a shut-down of social media, blocking Facebook, Twitter and WhatsApp. Journalists covering opposition rallies have been attacked, government critics locked up, and his main challenger, the musician-turned-legislator Bobi Wine has faced years of harassment, repeated arrests, rallies broken up by tear gas and bullets from Museveni's "Special Forces Command." As a member of parliament in 2018, Wine was locked up, beaten and charged with treason. As a presidential candidate, Wine has stated that security forces have raided his home, and on Dec. 30, his entire security detail, media team and medical team was arrested and had to be replaced, only for the new team to also be arrested.

In his address ahead of Thursday's election, President Museveni of Uganda confirms Facebook has been blocked, saying the platform had blocked ruling party message-senders.
"I am sorry for inconvenience but we can't tolerate arrogance of anyone deciding for us who is good & bad' pic.twitter.com/XJehPgTOau

— Samira Sawlani (@samirasawlani) January 12, 2021
A growing list of international artists and academics are calling on the African Union, the United States, United Kingdom and European Union to "condemn in the strongest possible terms the ongoing assault on Uganda's opposition and commit to support a safe free and fair election for all Ugandan citizens." The list ranges from Archbishop Desmond Tutu to Femi Kuti to Brian Eno, and their letter is available to read here.

Why treat a fellow human being like this just because they support @HEBobiwine? Where do such creatures get all this anger from? pic.twitter.com/Fz3ZOj6ggb

— Kanyomozi District (@PatriqKanyomozi) January 12, 2021
While shutting down Facebook, Museveni claimed to be fighting for Ugandan democracy in the face of foreign meddling, so it's unlikely after 35 years in power that he'll be moved by something signed by Coldplay's Chris Martin. However, as videos of Wine supporters being assaulted in the street circulate, attention may be what keeps Wine safe enough to continue the fight.