Atlantic Journey: Photo Essay
This set of photographs documents our 2015 Atlantic journey from Cape Town to Namibia and Cape Verde. For the music and stories behind these images, stream or download Afropop's Atlantic Journey program. Here, we won't say much. After all, a picture is worth a thousand words...
CAPE TOWN
Cape Town and Table Mountain from the harbor.
The Solomon Peterson Quartet, playing goema and jazz on the wharf at Cape Town, as they have for 40 years.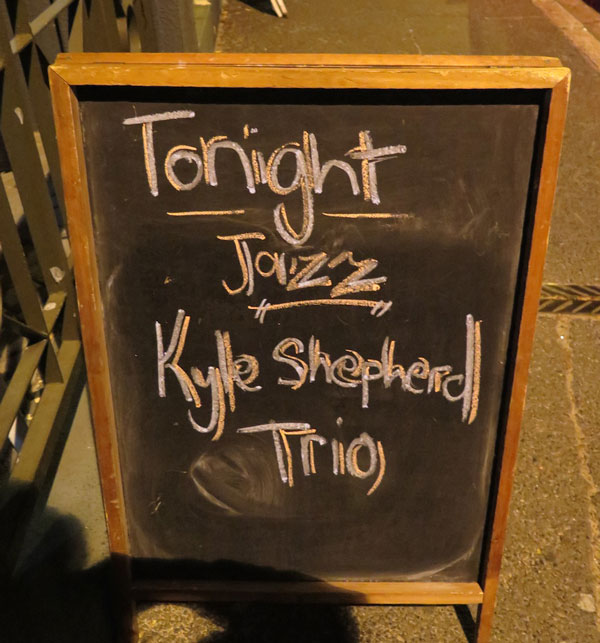 Kyle Shepherd Trio live in Cape Town. Sublime!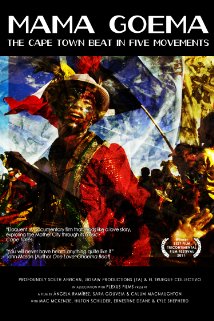 Mama Goema, the marvelous film sampled in our radio program.
The amazing Mac McKenzie, a star of the film Mama Goema and of our broadcast.
Mac, his wife Renatta, and guitarist Derek Gripper. This church in the town of Darling is Mac's home, where he composes for orchestra and reminisces about his rock 'n' roll youth...
The Cape Flats, where so many Cape Town musicians, including Mac, earned a living in small venues during and after apartheid.
Derek Gripper and Reza Khota rehearsing a Toumani Diabate kora piece, arranged for two guitars.
NAMIBIA
Luderitz, Namibia--Germany meets Africa!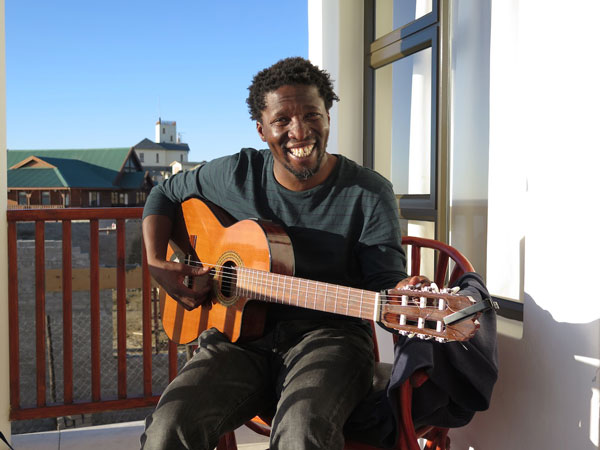 Elemotho Galelekwe, chilling in Luderitz.
Walvis Bay. The port with the towering dunes of the Namib Desert in the background.
....a little Namibian humor. Don't miss this eatery in Swakopmund.
Elemotho on the dunes...
Elemotho Galelekwe and band making music in the dunes
CAPE VERDE
A booby leads the way...
Praia, Cape Verde
Festival poster. You can't believe how much live music goes on in Cape Verde.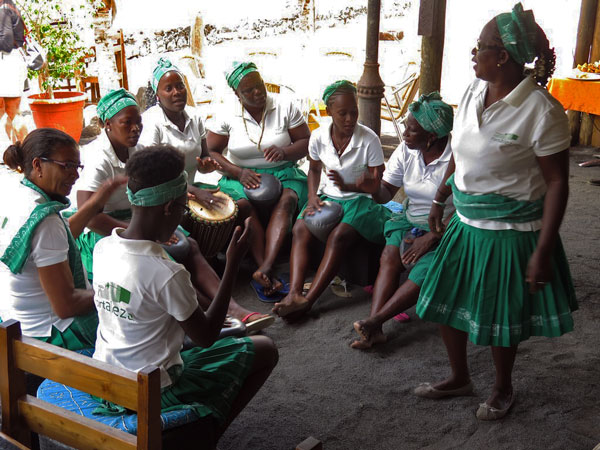 Batuque, roots African music for women on the island of Praia.

A rising star in Cape Verdean music in 2015

Ze Luis, a veteran, and positively one of the most alluring voices among many alluring voices on these blessed islands...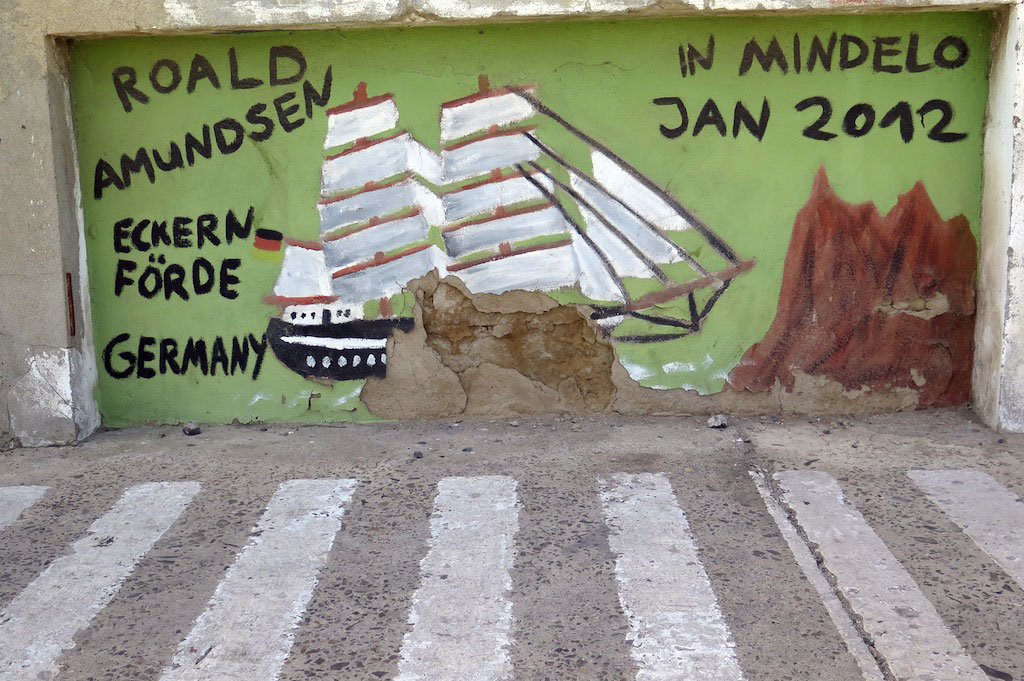 On to Mindelo, birthplace of Cesaria Evora and the musical heart of Cape Verde--on the island of Sao Vicente.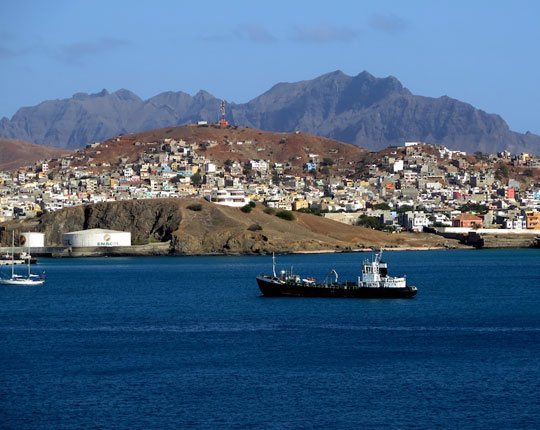 Port of Mindelo
Capoeira, by way of Brazil, in Mindelo.
Jenifer Solidade sings in Mindelo, her home town.
Jenifer's breakout 2014 hit, a cover of "Hit the Road, Jack" retooled to call out abusive Cape Verdean men.