The Peruvian band Bareto's new album follows the template set out by chicha bands since the '70s with psyched-out, slippery guitar lines all over their album. But the record lives up to its name, Impredecible, (Spanish for "unpredictable") by refusing to stay in one place or genre for too long.
On this, their fifth album overall and the first to be released internationally on the World Village label (Nov. 20), Bareto has found a musical tradition that's solid enough to give continuity to their recording, while still being pliable enough to slide from reggae, to Hawaiian-inflected mellow, to folkier cumbia tunes that eventually open on a blossoming whir of synthesizers.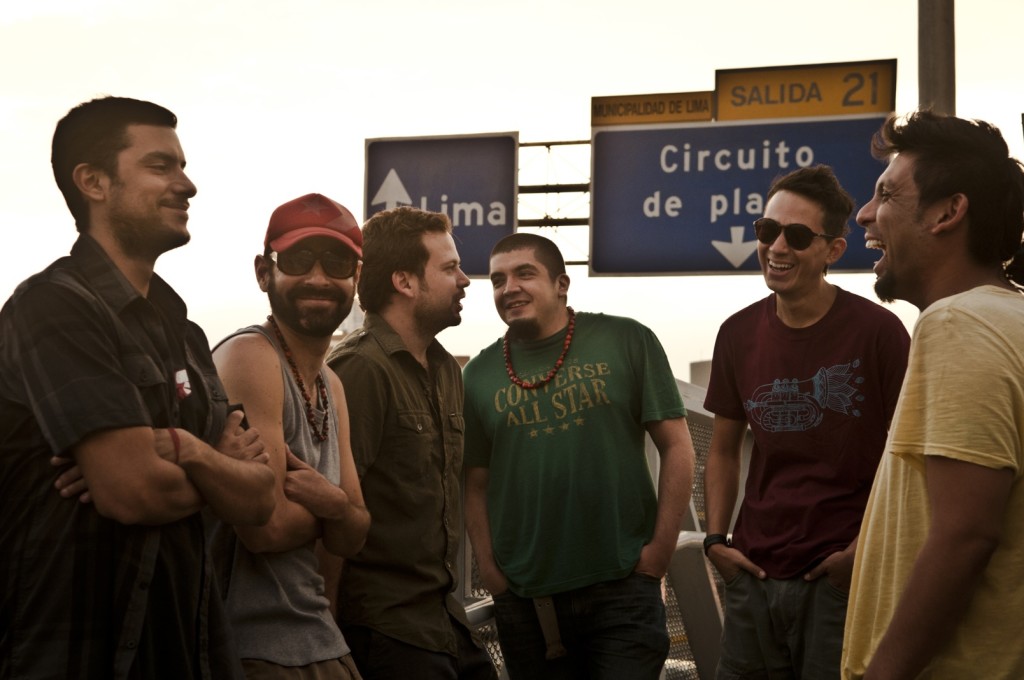 Bareto, photo by Alonso Molina.
Impredecible is full of unexpected charms borne on a warm, well-balanced, full-spectrum production. What more could you want? You want space-age guitar workouts over the loping Latin beat? Take the opening track "La Voz del Sinchi" or "Bombo Baile," and chase it with "Mamá Motelo," which also sports an extremely deferential accordion. More of a traditionalist? The title track, "El Impredecible," bounds along agreeably on an acoustic guitar and what sounds like marimbas. Afro-Caribbean beats and guitars that bounce with dub-grade delay meld with merengue on "Viejita Guarachera." You want a creepy video about media vacuity? You got it:
It is sometimes useful to place things on a traditional vs. pop spectrum, but that doesn't apply here. The track "El Loco" features Susana Baca, the Afro-Peruvian musical pioneer-turned-cabinet minister. The singer's own music, pre-politics, has a certain kinship with that of Bareto: Baca also tweaks folk conventions and melds genres to create something at once solid and approachable, while still being innovative.
It will be interesting to see how Bareto fares on the international stage with Impredecible. There's a ready audience for cumbia music stretching from Peru up to Mexico's northern border. It wouldn't be surprising if Bareto's generous blend of melodic tropical indie-with-electronics catches on that far, or beyond.