Best of The Beat on Afropop: Afro-Cuba: Salsa and Santeria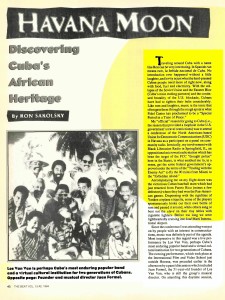 This week's installment of "Best of The Beat on Afropop" brings you the story of an extraordinary journey in search of African roots in Cuban music and culture. Ron Sakolsky's travelogue, "Havana Moon: Discovering Cuba's African Heritage," takes us back to Cuba in 1993, visiting Havana and Matanzas at a time when Cuba's isolation was compounded by the "special period" of economic hardship that ensued after the Soviet Union withdrew its support for the island nation in 1991.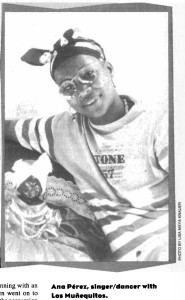 He was privileged to experience first hand the African manifestations still present in the faith and practice of Santeria, and encountered a wealth of artists, including musicians Celina Gonzales, Los Munequitos de Matanzas, and Los Van Van (whose founder/director Juan Formell died in 2014 at age 71).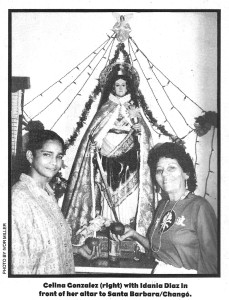 An additional feature here is a fascinating and informative interview, "Celina Gonzalez: Queen of the Punto Cubano," by noted cultural historian Ivor Miller. Gonzalez was one of the foundational figures in Cuban music, going back to the 1940s, and a Santeria devotee internationally known for her classic "Santa Barbara (Que Viva Chango)." She died a year ago at age 86.
This article from The Beat's archives complements and enhances Afropop's latest Hip Deep program "Ancient Text Messages," produced by Ned Sublette.
READ OR DOWNLOAD PDF: Beat13#2CubaAfrica

VIDEO: CELINA GONZALEZ'S "QUE VIVA CHANGO" 1949
YOU MAY ALSO ENJOY AFROPOP'S PODCAST: "GOLDEN AGE OF CUBAN MUSIC"

ABOUT BEST OF THE BEAT ON AFROPOP