Best of The Beat on Afropop: Baaba Maal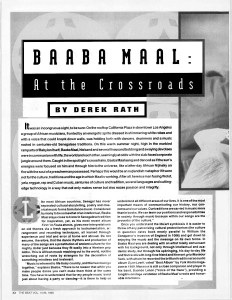 In this installment of "Best of The Beat on Afropop," we turn to Baaba Maal, one of Senegal's biggest international pop stars. From his emergence in the late '80s he has demonstrated an open mind, constantly reinventing himself. His music reflects a remarkable diversification of styles and influences, and his latest album, The Traveller, released this month, takes a leap in yet another direction. Read Banning Eyre's review here.
The Beat's Derek Rath wrote this article following Maal's spectacular performance in Los Angeles in 1995. On tour for the Firin' in Fouta album, he was definitely firing on all cylinders for this show. As Derek noted: "Here is a man fusing Wolof, yela, reggae, rap and Cuban music, centuries of culture and tradition, several languages, and cutting edge technology in a way that not only makes sense but also oozes passion and integrity." An extra bonus in the PDF of the article is a sidebar by Steve Heilig on Maal's lifelong musical collaborator Mansour Seck, who appears on several of Baaba's earlier acoustic albums.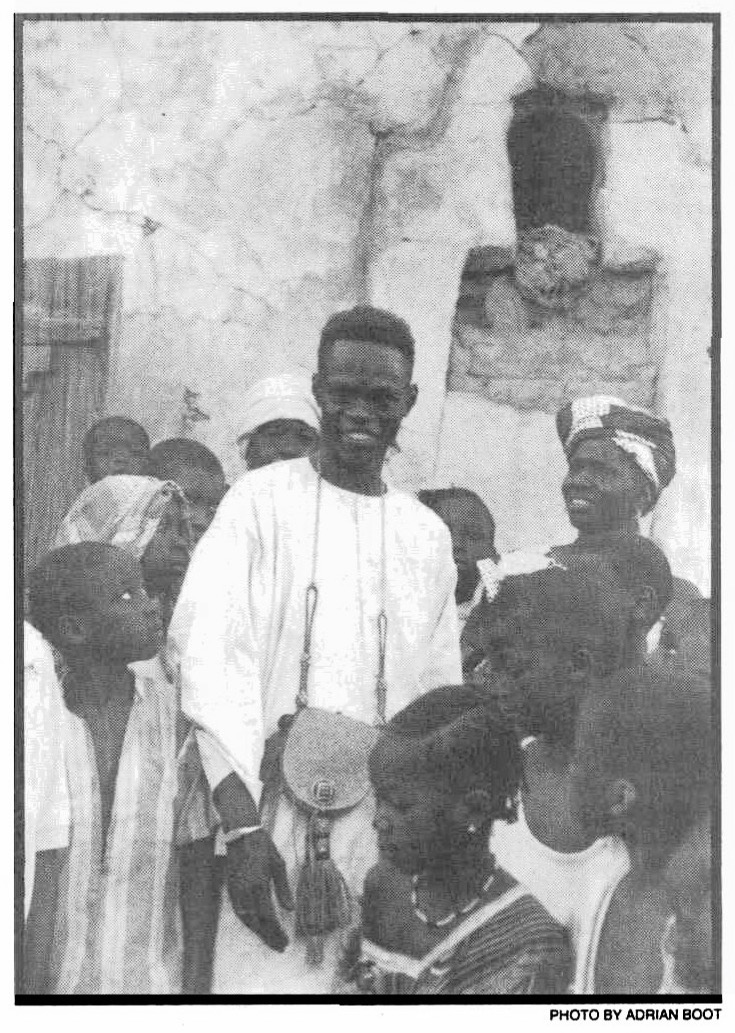 READ OR DOWNLOAD PDF HERE: Beat14#5Baaba95

READ DAVE KATZ'S REVIEW OF BAABA'S 2016 LONDON SHOW
MORE ON BAABA MAAL ON AFROPOP.ORG
AFROPOP WORLDWIDE RADIO PROGRAM: BAABA MAAL LIVE ACOUSTIC SHOW AT SOB'S IN NEW YORK
Video clip of "African Woman" performed at the African Prom, Royal Alfred Hall, London 1995.