Best of The Beat on Afropop: Femi Kuti, Part Two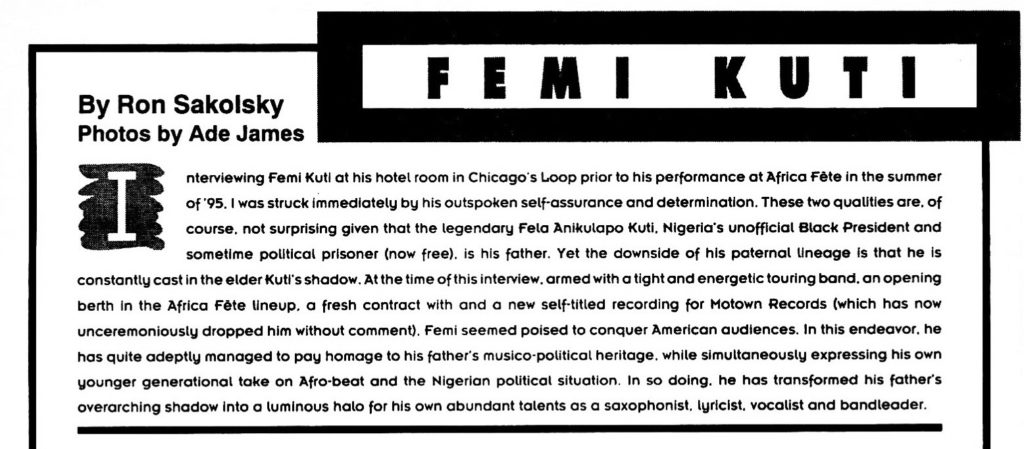 In 1995, Femi Kuti was very much the new kid on the block. He had his own band, but was still playing in the very long shadow of his father, Fela.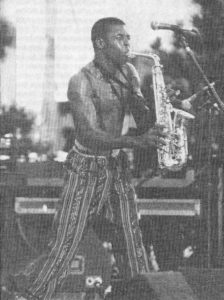 When this comprehensive interview by The Beat's peripatetic scholar/journalist Ron Sakolsky took place, Femi and his band, The Positive Force, were on the Africa Fete tour in the U.S., and making their presence known to the international market. They discussed a wide range of topics, including American jazz, Femi's early memories of playing at The Shrine, how his music differs from that of Fela, Nigerian and pan-African politics and unity, and reggae in Africa.
See Afropop's review of his latest album, No Place for My Dream.

Femi Kuti appeared last weekend, July 23, at Celebrate Brooklyn. See Afropop's review of that show here: He returns July 27 to rock Brooklyn Bowl. His U.S. tour continues on the East Coast through July 30.
READ OR DOWNLOAD PDF: Beat15#2Femi

READ FEMI KUTI, PART ONE HERE