Best of The Beat on Afropop: Lee "Scratch" Perry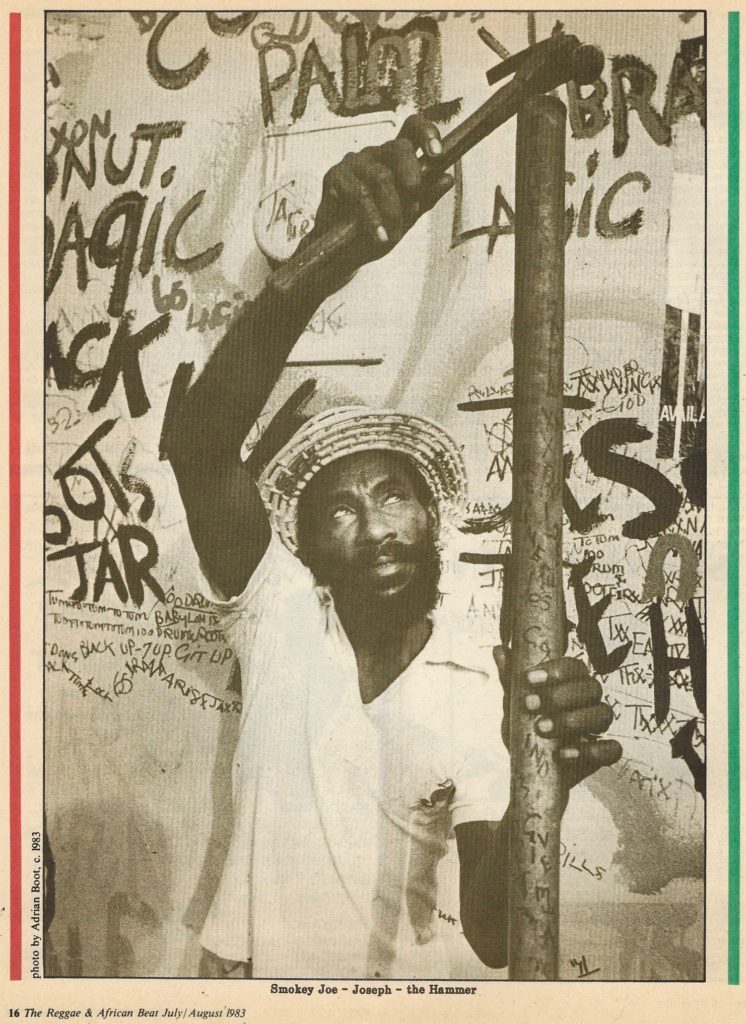 Reggae's mad genius producer-turned-conceptual artist, Lee "Scratch" Perry--A.K.A. The Upsetter--is headed back to New York for a rare performance at S.O.B.'s on May 9. When he last appeared here in 2105, he was accompanied by a giant inflated gorilla for a stage prop. Despite his peculiarities, he is also revered as one of the most influential creators of the production technique known as dub. He worked under the wing of Coxson Dodd at Studio One, went on to produce many songs for Bob Marley and the Wailers and countless other artists, including Max Romeo, Junior Byles, the Heptones, Jah Lion, the Slickers, Prince Jazzbo, Junior Murvin, the Congos, Dr. Alimantado, Augustus Pablo and Mikey Dread. And then he gradually went stark raving nuts—or is it just an act? It is said he set his own Black Ark studio on fire one day. He's known for covering every surface within reach with paint and incoherent scribbles; for glossolalian rants and insane outbursts. Don't miss him live on stage!
This issue of the magazine (then titled The Reggae & African Beat, as I had by then begun broadcasting "The African Beat" program on KCRW-FM) is historically significant. Published in 1983, it is the first color cover for the magazine, following five handmade issues published in xeroxed black and white print. It also features actual typesetting and was printed on a real newspaper press. We also began charging $1 per copy (it was previously a free handout), and offered subscriptions of six issues for $5. The cover image is a marvelous portrait of Scratch designed by illustrator and cartoonist A. West (A.K.A. Jah Bizarre).
The cover feature is a bizarre stream-of-consciousness interview of Lee Perry captured by Doug Wendt, then-host of the reggae program, "Midnight Dread," in San Francisco, and early Beat contributor. Accompanying sidebars in this issue include an interview with Wayne Jobson, a Jamaican reggae artist who worked with Perry in the late '70s on an album that was never finished, who spoke about Scratch's many weirdnesses; an excerpt from Stephen Davis and Peter Simon's book Reggae International; and a rudimentary discography by yours truly, who had then only begun to scratch the surface of Lee Perry's prodigious output.
READ OR DOWNLOAD PDF Beat2#6p17-21

MORE ON LEE PERRY FROM AFROPOP
LISTEN: Afropop Worldwide Hip Deep program "Dub: The Medium Is the Message."