Best of The Beat on Afropop: Lee "Scratch" Perry Returns to Conquer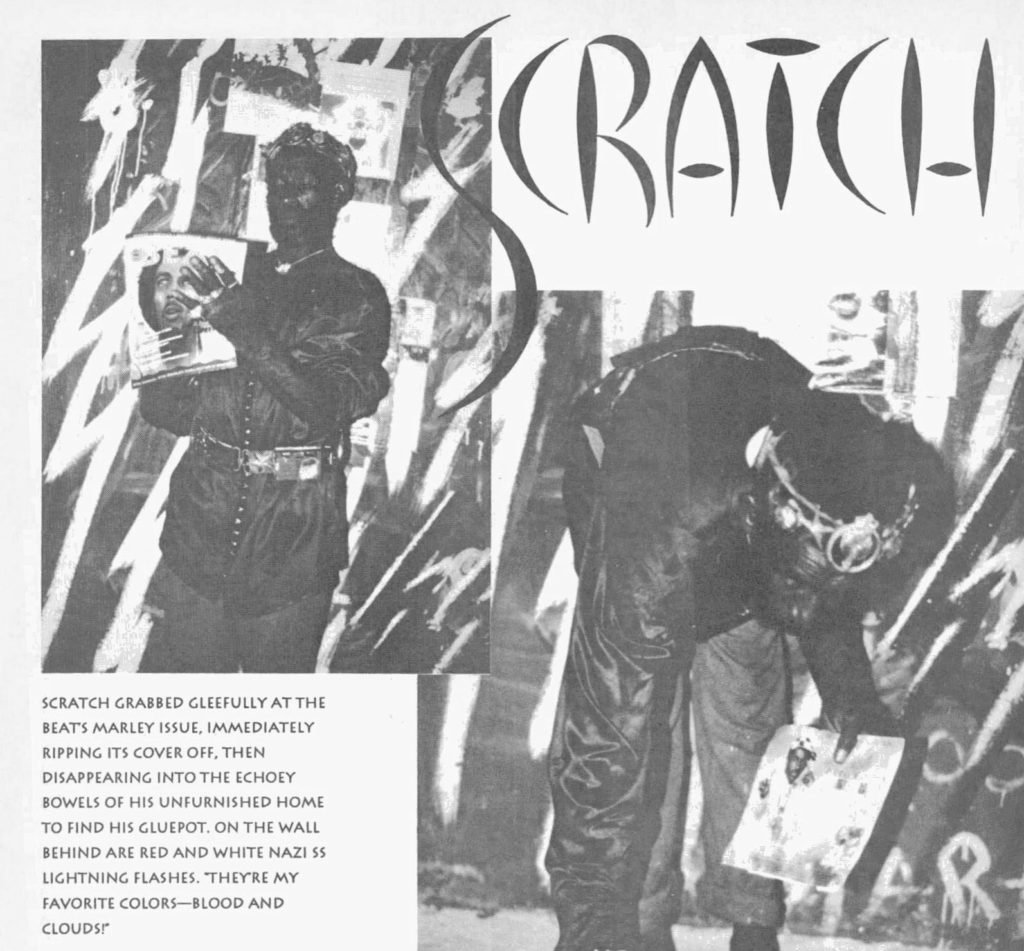 Scratch is baaack! and he's bringing the Super Ape with him. Madman/genius dub producer turned performance artist Lee "Scratch" Perry launches his fall U.S. tour on Wed. Oct 25 at Output (Brooklyn)and will proceed to demolish the rest of the country through Nov. 11 in support of his latest album, Super Ape Returns to Conquer (MVD), a reworking of the Upsetters' classic 1976 dub album Super Ape.
To prepare you, we're unleashing another "Best of The Beat on Afropop" feature, written by Roger Steffens about his 1990 encounter with Perry, entitled "Scratch Gets The Beat," and its hilarious, incomprehensible conclusion.
READ OR DOWNLOAD PDF: Beat10#4LeePerry
MORE ON LEE PERRY FROM BEST OF THE BEAT

LISTEN TO AFROPOP'S HIP DEEP PROGRAM ON THE HISTORY OF DUB