Best of The Beat on Afropop: In Remembrance of Nelson Mandela
Dec. 5 marks the second anniversary of the passing of Nelson Mandela. Early in its inception, The Beat magazine took a deeply committed stance against apartheid, reporting on developments in South Africa and educating our readers about the struggles and cruel injustices that were occurring throughout the 1980s. In this edition of "Best of The Beat," we commemorate the life and leadership of Mandela with "The 14 Days of Mandela," reported by South African journalist Arthur Goldstuck, who witnessed the events in Johannesburg that took place in the two weeks that encompassed the unbanning of the African National Congress, South African Communist Party, and the Pan Africanist Congress, and the release of Madiba from his 27-year imprisonment on Robben Island.
READ OR DOWNLOAD THE FULL ARTICLE here: Beat9#2Mandela
In addition, we've tossed in an artifact from The Beat, Vol. 9#4, marking Mandela's triumphant world tour, recalling the celebration that took place at the Los Angeles Memorial Coliseum on June 29, 1990 attended by 75,000 elated participants, along with Hugh Masekela's courageous 1987 anthem, "Bring Him Back Home (Nelson Mandela)."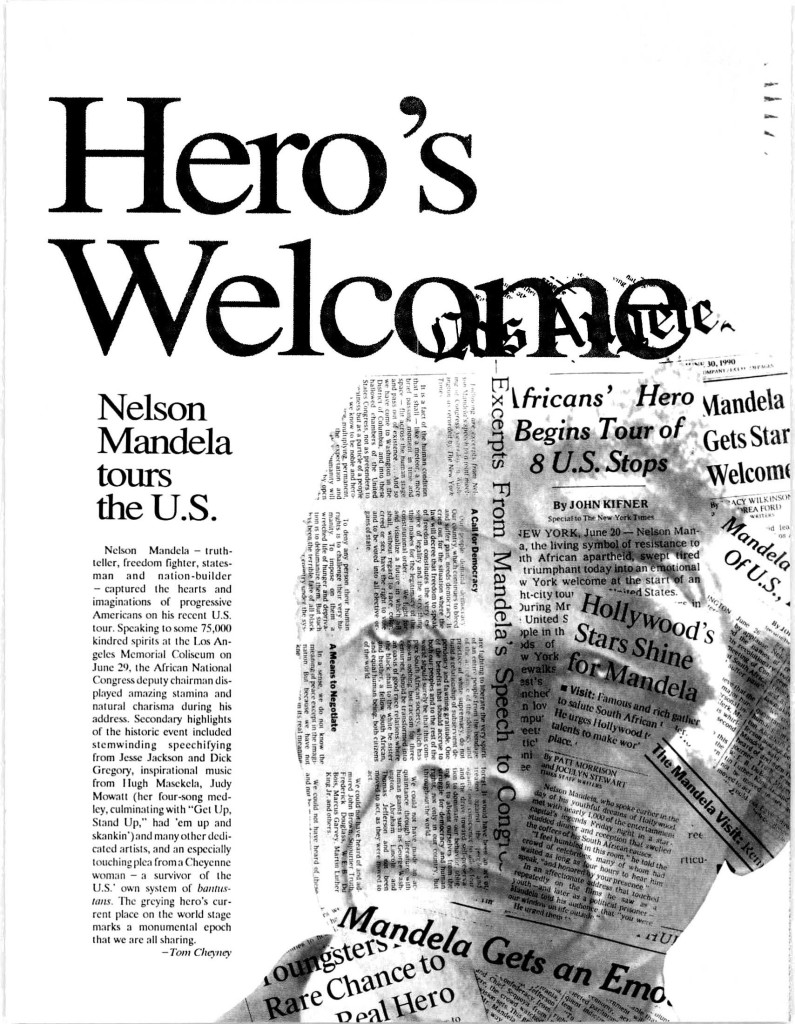 Listen to Afropop's Hip Deep program, "South African Reflections" with music and tributes from many South African artists.