Bobby McFerrin Meets Africa in New York !
"Bobby Meets Africa in New York"
Sat., Nov. 1, 2014
Brooklyn Center for the Performing Arts at Brooklyn College
Walt Whitman Theater
Ten-time Grammy-winning vocalist 
Bobby McFerrin
 has been shattering audience preconceptions for more than three decades. His solo concerts are legendary, and his collaborations with jazz ensembles, symphony orchestras, dancers, singers and pop stars have won him accolades around the world. Bobby is an improviser who lives to embrace the moment. He loves to make purely spontaneous, unrehearsed music, and to bring audiences into the joyful experience of creation and collaboration between artists with different backgrounds and expectations. The "Bobby Meets…" series has given him a chance to work with spectacular musicians from Ireland, Indonesia, Israel, Prague, Cleveland, Shanghai and more. "
Bobby Meets Africa in New York"
 will feature Bobby along with an ensemble of some of the greatest African musicians resident in New York City. You can purchase tickets
HERE.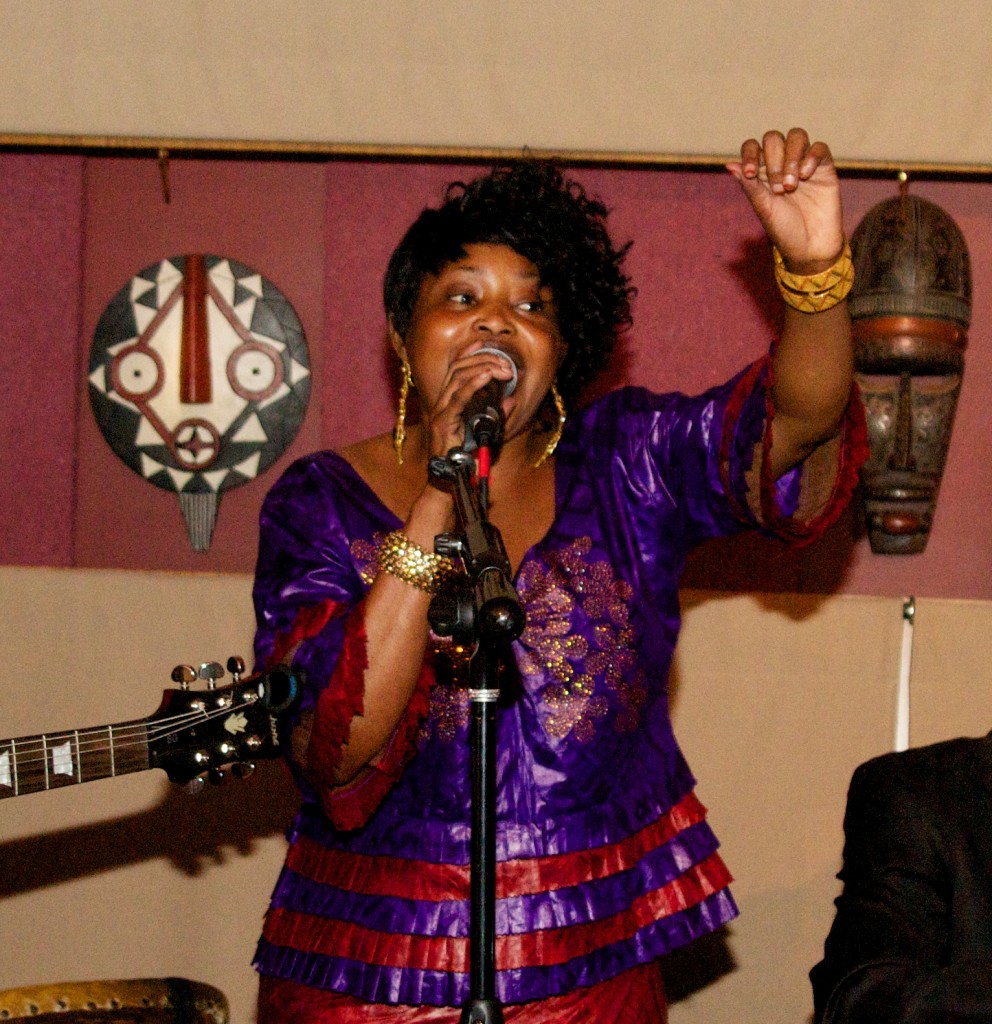 "Bobby Meets Africa in New York City"
 is produced by 
Linda Goldstein/Original Artists
. The concert is curated by Sean Barlow and Banning Eyre of public radio's 
Afropop Worldwide
 (heard locally on 
WNYE 91.5 FM
 and on 
afropop.org
). 
Brooklyn Center for the Performing Arts at Brooklyn College
's presentation of "Bobby Meets Africa in New York" is made possible, in part, by Con Edison and WFUV Radio. New York has long been a haven for African musical talent. This polyglot city of opportunity is now home to significant African communities, particularly from West African countries like Mali, Guinea, Ivory Coast and Senegal. But the scene is competitive, and the artists who've succeeded here must be excellent and adaptable. They must be accomplished enough to satisfy connoisseurs within their community, and savvy enough to make alliances and collaborate with accomplished artists in genres like jazz, classical and pop. The artists in this program more than meet that challenge. They come from two distinct traditions, both of which strongly emphasize improvisation. The first is an ensemble of Mande 
griots
—praise musicians and oral historians whose tradition dates back to the vast Mande Empire of the 12
th
 and 13
th
 centuries. 
Abdoulaye Diabaté 
(Mali) and 
Bébé Camara
 (Guinea) are supremely talented vocalists, whose mastery of the Mande repertoire, and capacity to shape their words and musical choices to inspire and excite whatever audience is before them, has to be seen to be believed. Accompanying them are Malians 
Yacouba Sissoko
 (on 21-string 
kora
), 
Mafa Diabaté
 (on the spike lute called 
ngoni
), 
Toumani Diabaté
 (Abdoulaye's prodigy son, on the wooden-slatted 
balafon
), and 
Idrissa Koné
 (on the talking drum known as 
tama
). Each of these artists has his own impressive resume, including collaborations with Yoyo Ma, Regina Carter, Paul Simon and many popular, jazz, classical and experimental artists around the country and the world.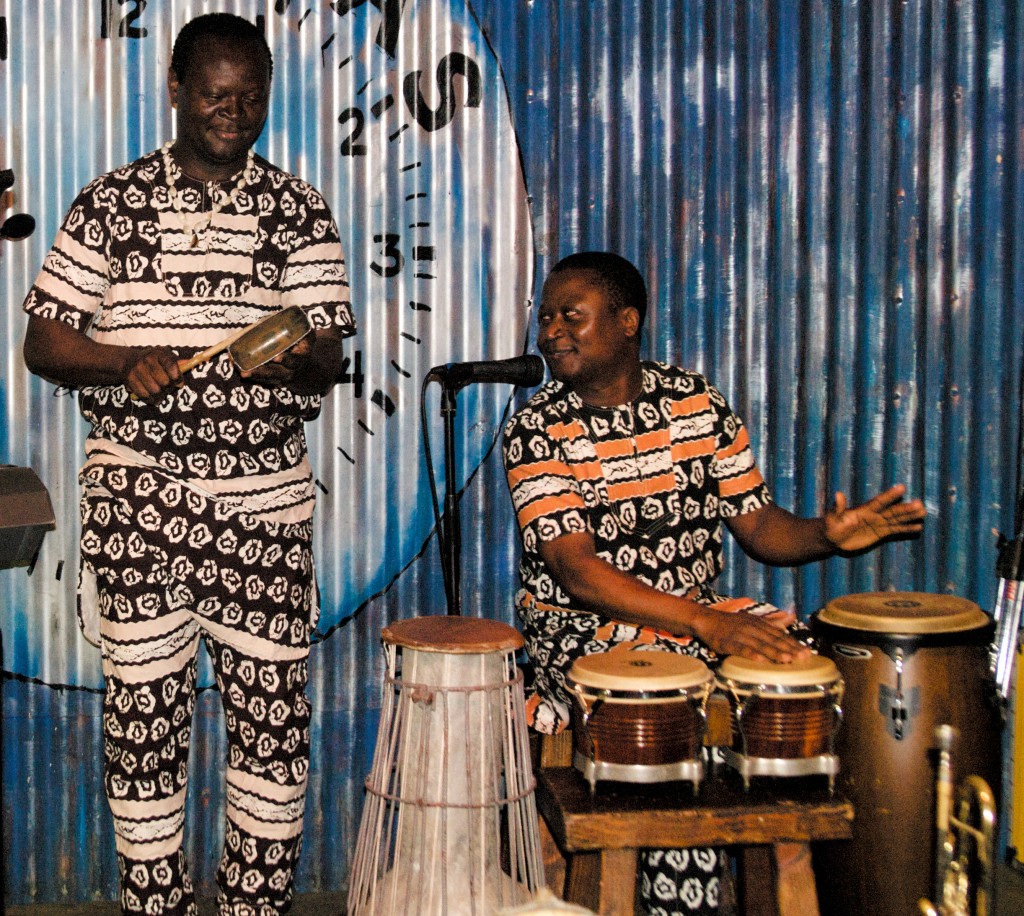 Jomion and the Uklos
 are three brothers from Benin. They grew up in the coastal city of Cotonou at the crossroads of ancient African religion—with its repertoire of transcendently beautiful rhythms and vocal melodies—and Western modernity—a world of brass bands, Latin music, jazz and American pop. In 1992, they became part of the renowned Gangbé Brass Band, which toured the world with their profound and joyful blend of African spirituality and jazz inventiveness. In 2007, multi-instrumentalist Samuel "Jomion" Gnonlonfoun, formed the Uklos with his brothers Mathieu and Jean-Eudes. The group, now residing in New York, extends the Gangbé formula with new intimacy and freedom.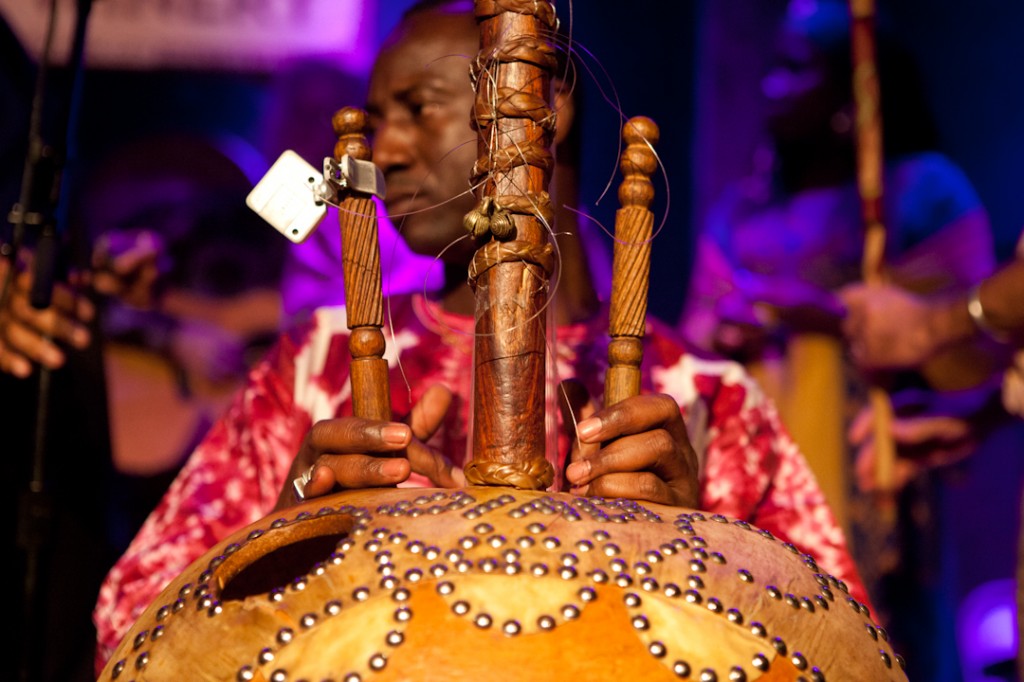 On Nov. 1, the Mande griots, the Beninois brothers, and Bobby will meet on stage for the first time ever. Only those present can know what will happen next.
More information available at 
bobbymcferrin.com
 and at afropop.org
You can purchase tickets for the show
HERE.  
Afropop Worldwide 
is America's first and longest lived national media series celebrating the contemporary music cultures of Africa and the African diaspora. Hosted by radio personality Georges Collinet from Cameroon and distributed by PRI to 100 stations and available online via 
afropop.org
, the series introduces music fans to world-class artists and takes people to exciting musical destinations such as Ghana, Morocco, Mali, Madagascar, Congo, Cuba, Brazil and beyond. 
Afropop.org
 offers an inspiring mix of daily blog posts, podcasts, original videos, features, reviews, NYC Afropop concert listings, and more. The nonprofit Afropop Worldwide organization has been based in Brooklyn since 1989. You can
Afropop Worldwide's
 two-part radio series of Mande artists in New York City including several musicians to be featured in "Bobby Meets Africa in New York":
http://www.afropop.org/wp/6320/the-mande-diaspora-in-new-york-city-part-1/
http://www.afropop.org/wp/6323/the-mande-diaspora-in-new-york-city-part-2/
CONTACT: Afropop Worldwide, Brooklyn, NY Sam Backer, 718-398-2733,
sam@afropop.org