Bobby McFerrin Meets Africa in New York
I first witnessed Bobby McFerrin's legendary improvisational genius in Dakar, Senegal in 1991. A group of us, including Bobby, Peter Gabriel, Spike Lee and others, had been invited by Youssou N'Dour for a huge concert in the national stadium to welcome newly freed Nelson Mandela. The following evening we went to the presidential palace for a V.I.P. reception. We walked into the special event space where a 10-piece
mbalax
pop band was playing. The next thing I knew, Bobby had jumped on stage, grabbing a mic and happily singing along. The band didn't seem to miss a beat as Bobby added his amazing range of vocal sounds to their mix. Impressive!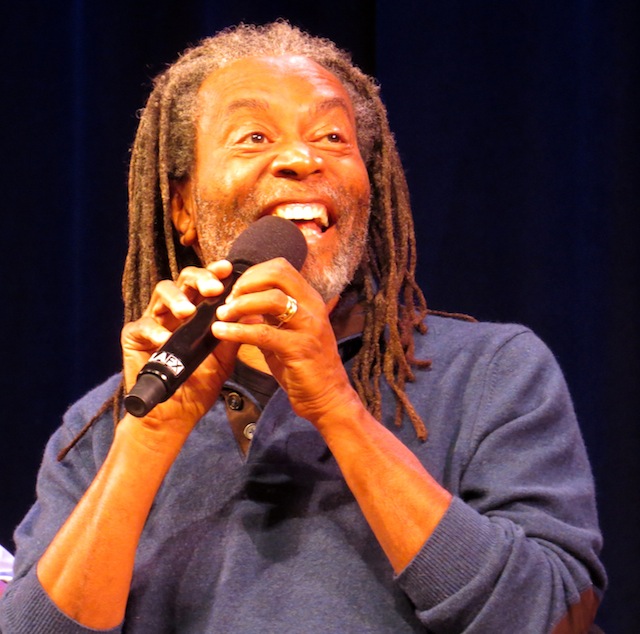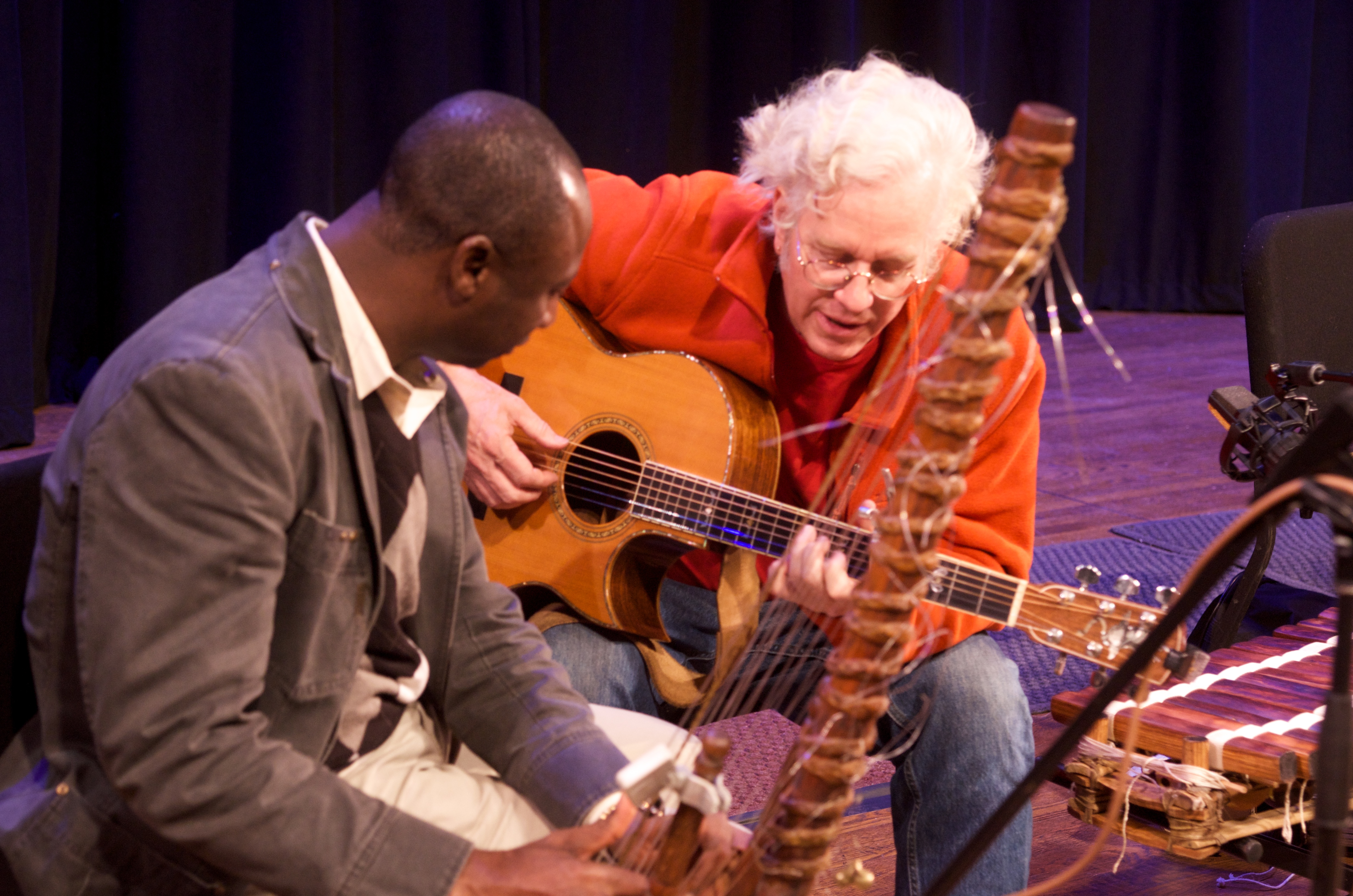 Fast forward to Brooklyn earlier this month when "Bobby Meets Africa in New York" came to the Walt Whitman Theater at Brooklyn College. The 10-time Grammy award winner, best known for his a cappella hit "Don't Worry Be Happy," has done a series of  "Bobby Meets…" improvisatory concerts all over the world—Indonesia, India, Israel, Prague, Cincinnati and more. True to form, Bobby did not meet his collaborating New York-based artists from Mali and Benin until sound check, three hours before show time.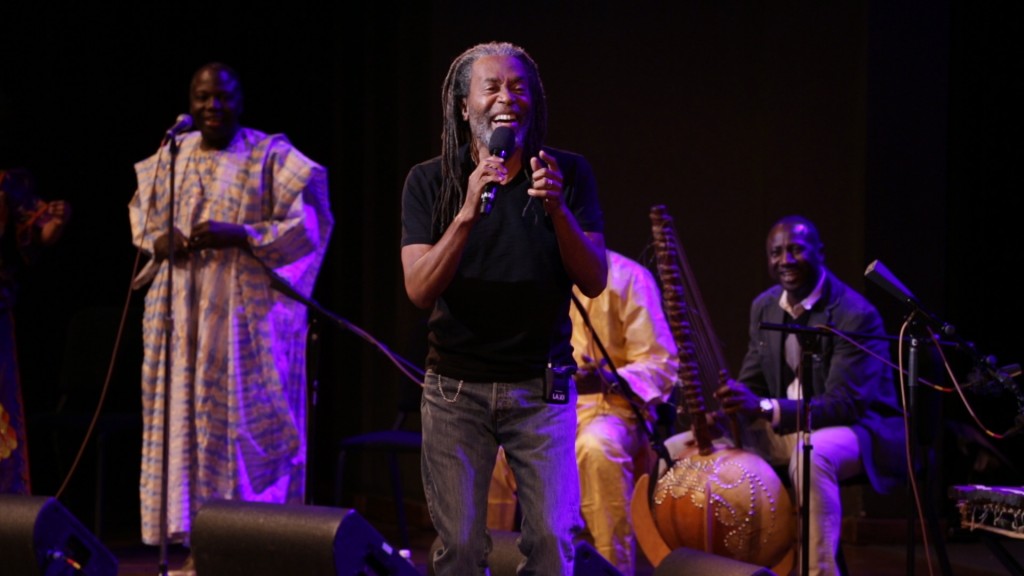 Bobby used the sound check to draw out different artists to become familiar with the tones and textures of their instruments and voices. He seemed especially drawn to the youngest on stage—Toumani Diabate on
balafon
and Rose Gnonlonfoun on vocals. Bobby sat in the center of a wide arc of 11 artists. He was like a conductor doing a quick study of his sonic arsenal to draw on.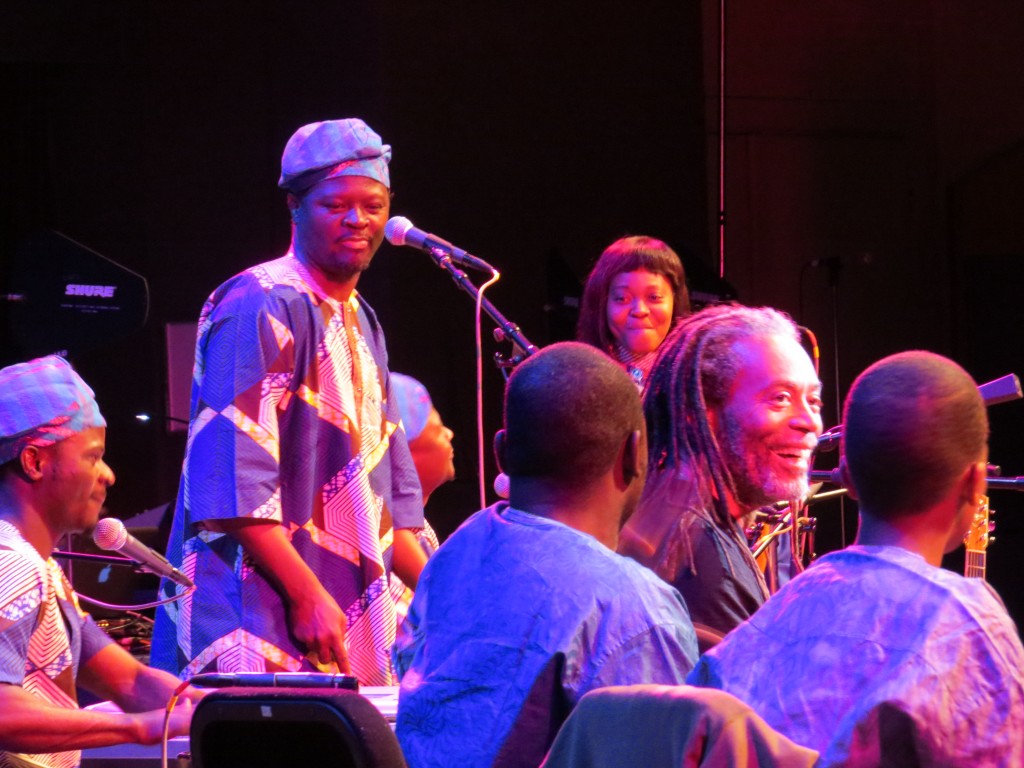 Bobby's collaborators came from two strong traditions in Mali and Benin, both of which involve musical improvisation. The Mali crew included two fabulous singers, Abdoulaye Diabate and Bebe Camara, and kora player Yacouba Sissoko, also Mafe Diabate on
ngoni
and Idriss Kone talking drum players.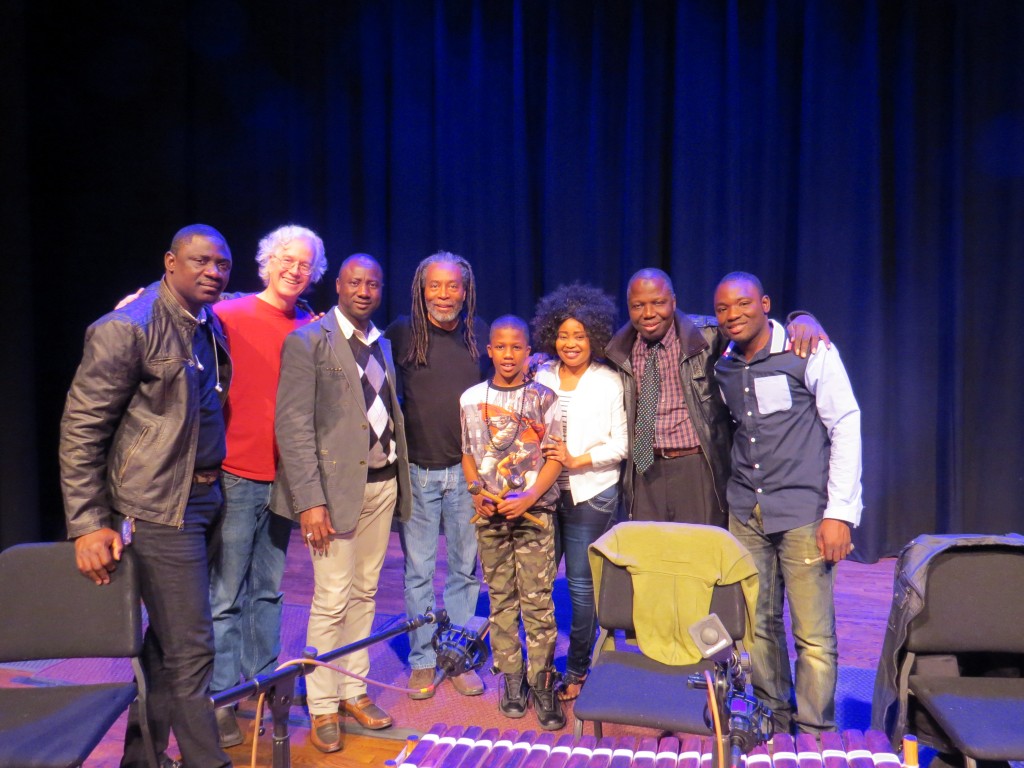 Representing Benin was
Jomion and the Uklos
, the three Gnonlonfoun brothers singing beautiful close harmonies with Rose, and playing traditional drums, keyboards and trumpets.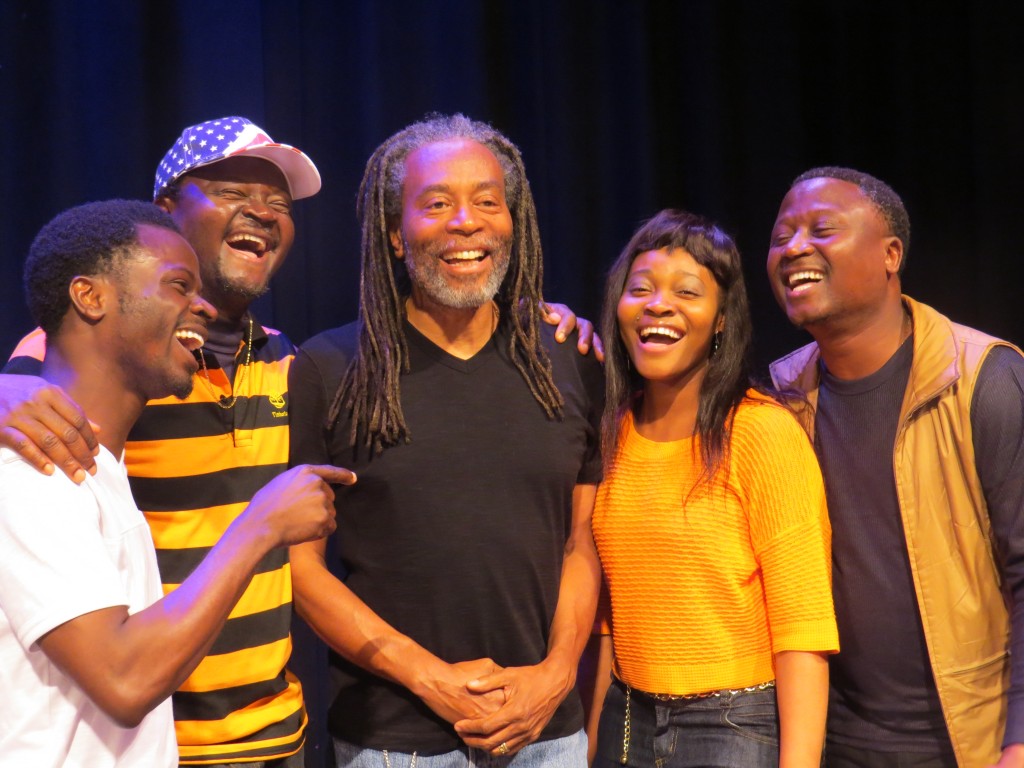 At one point Bobby sang an introduction, "I'm very happy that we have a very special guest with us tonight. Please come forward, Harry Belafonte." Harry got up and walked toward the stage where Bobby met him and they embraced warmly. Bobby asked him for a song and Harry said, "Well, you know, I had a stroke a few years ago and I don't sing anymore." Then he added, "One more thing [pause] Day-o!" The audience of some 1,500 people immediately chimed in with "Daylight come and me wanna go home." It was a beautiful moment.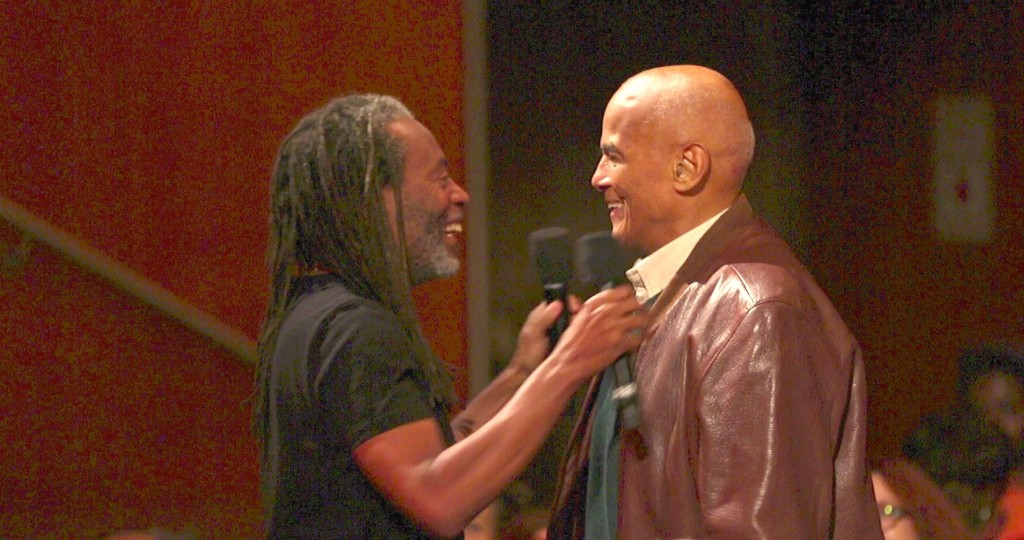 Another notable encounter was Bobby and Afropop's own Banning Eyre, the two non-Africans on stage. Banning played an MC role for the evening and also played some guitar accompaniment. At one point, Bobby stood up and looked directly at Banning and walked toward him, chanting in an odd announcer's voice, "Just so you know, I'm an equal opportunity employer." When he arrived at Banning's side, he said, "Let's do a song together." Banning played a West African folk song and Bobby instantly began improvising. I definitely want to see that one on playback!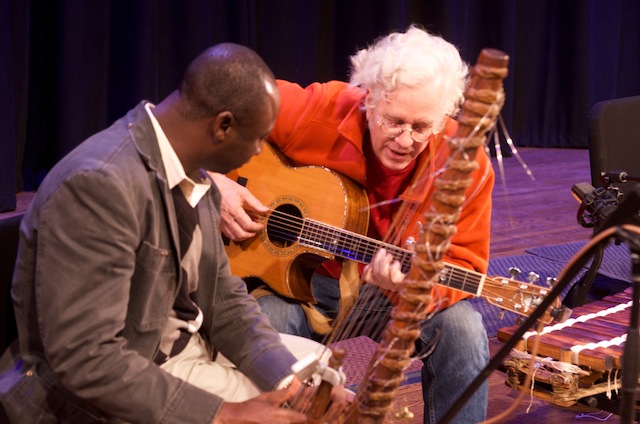 Speaking of which, our colleagues at
Brooklyn Independent Media (BRIC)
, Brooklyn's independent non-commercial TV channel, filmed the whole concert and there will be a special broadcast and accompanying webcast in January. Stay tuned!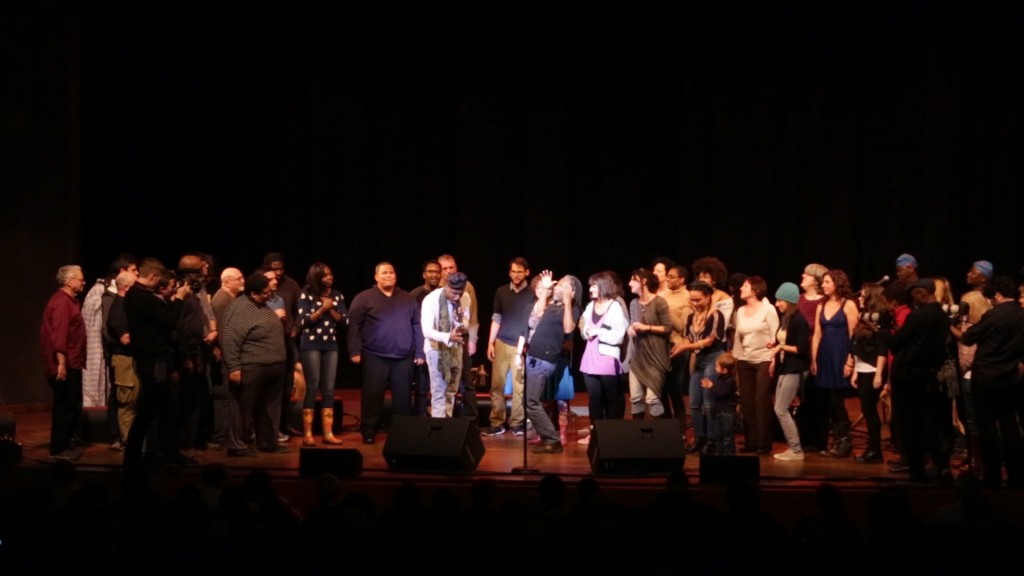 The "Bobby Meets Africa in New York" concert was produced by our colleague Linda Goldstein and Original Artists. The concert was curated by Banning Eyre and myself for Afropop Worldwide. You can get more information on our radio program (heard locally on WNYE, 91.5 FM), podcasts, e-newsletter, photo essays and original videos, on afropop.org.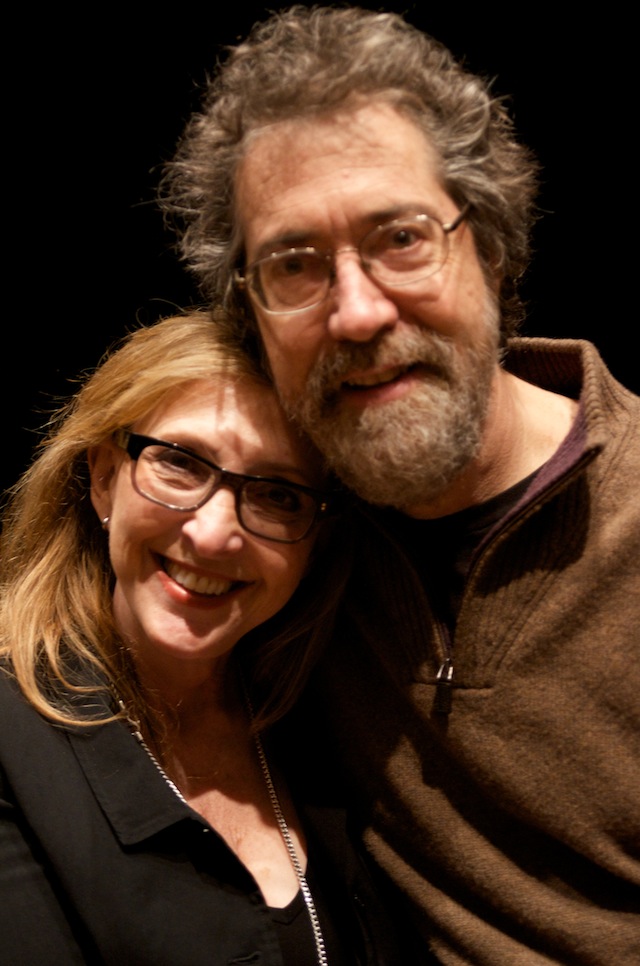 .