Cape Town International Jazz Fest: A Spotlight on Local Talent
It's called "Africa's Grandest Gathering," and I suppose the Cape Town International Jazz Festival can make something of a case. For many of its 37,000 in attendance—many of whom travel from all over the continent—this two-day event is kind of an African music pilgrimage. It's the only so-called "jazz festival" in the world that I can think of that actually sells out months in advance.
The 17th edition took place at Cape Town's Convention Center April 1-2. With over 40 artists playing on five stages, it's hard to single out the attractions to focus on. And while the festival presents some of the biggest U.S. jazz acts around—Meshell Ndegeocello, Lizz Wright, Cassandra Wilson, Mark Turner—I wanted to discover the continent's local talent, or what South Africa has to offer. I was not disappointed. From pop to hip-hop stars, guitar gurus to jazz cats and living legends, these acts captured my attention.
Dorothy Masuka and Abigail Kubeka
Co-billed as "Legendary Ladies of Song," South African singers Abigail Kubeka and Dorothy Masuka may be relatively unknown outside the African continent, but these women definitely hold legendary status in their own country. Some might say they are just as important as their peers Miriam Makeba, Abdullah Ibrahim and Hugh Masekela. Dorothy Masuka, or "Mama" as South Africans affectionately call her, penned some of her country's most important anti-apartheid songs and pop anthems, including "Pata Pata," made famous by her friend Miriam Makeba. Kubeka, on the other hand, was actually discovered by Makeba and went on to understudy her role in the famously historic international touring jazz opera King Kong.
[caption id="attachment_28675" align="aligncenter" width="640"]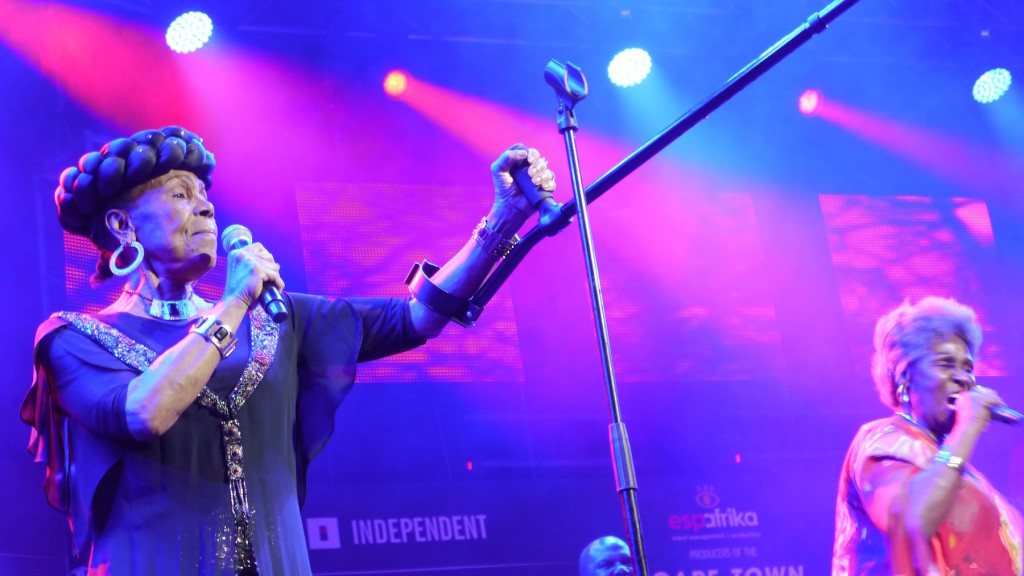 Abigail Kubeka and Dorothy Masuka[/caption]
It's inspiring to see their eager fans, many from younger generations, singing old anti-apartheid songs such as "Meadowlands." In our interview with Masuka, she criticized South Africa's so-called "Born-Free" musicians—those who are from the generation born after apartheid in the early '90s—for not being political active enough in this current age. Why aren't there new protest songs being written today? That story is coming soon in a future Afropop Worldwide podcast.
Derek Gripper
Derek Gripper may be the musical highlight of my South Africa trip. You may remember the Capetonian classically trained guitarist was written up on Afropop's website years ago in a review of his debut album, One Night on Earth: Music From the Strings of Mali. At this year's festival, he played songs from that album as well as other transcending compositions from his latest recording Libraries on Fire, where he adapts the work of many of Mali's top kora masters, including Toumani Diabaté. Do yourself a favor and catch this guy live. You will be moved beyond words; I know I was.
[caption id="attachment_28677" align="aligncenter" width="640"]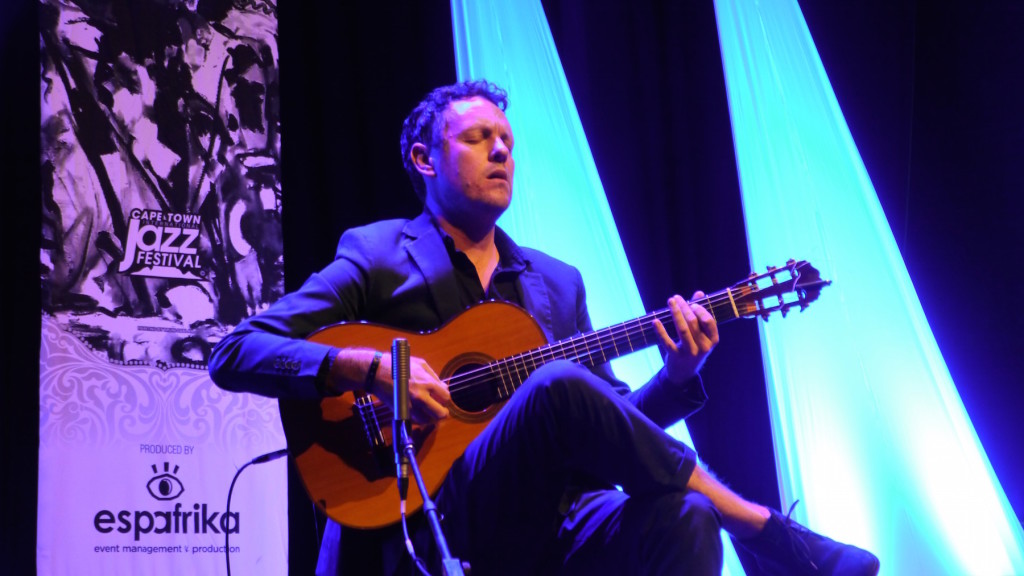 Derek Gripper[/caption]
Mafikizolo
Their name may mean "new kids on the block" in Zulu, but Mafikizolo has been hanging on the corner for over 12 years. Theo Kgosinkwe and Nhlanhla Nciza are superstars in South Africa, and are especially recognized for their Afro-kitchy, fashionista music videos.
Their pop is a mix of Afro-soul, kwela, and marabi beats. Dressed in original 1960s Sophiatown attire—Nciza runs her own fashion line—the duo put on one of the top crowd-pleasing shows at the fest. In attempt to harness the excitement, South African Arts and Culture Minister Nathi Mthethwa tried to deliver a speech about anti-racism during their set, but was promptly booed off stage. As you may know, President Zuma isn't so popular right now in South Africa.
[caption id="attachment_28678" align="aligncenter" width="640"]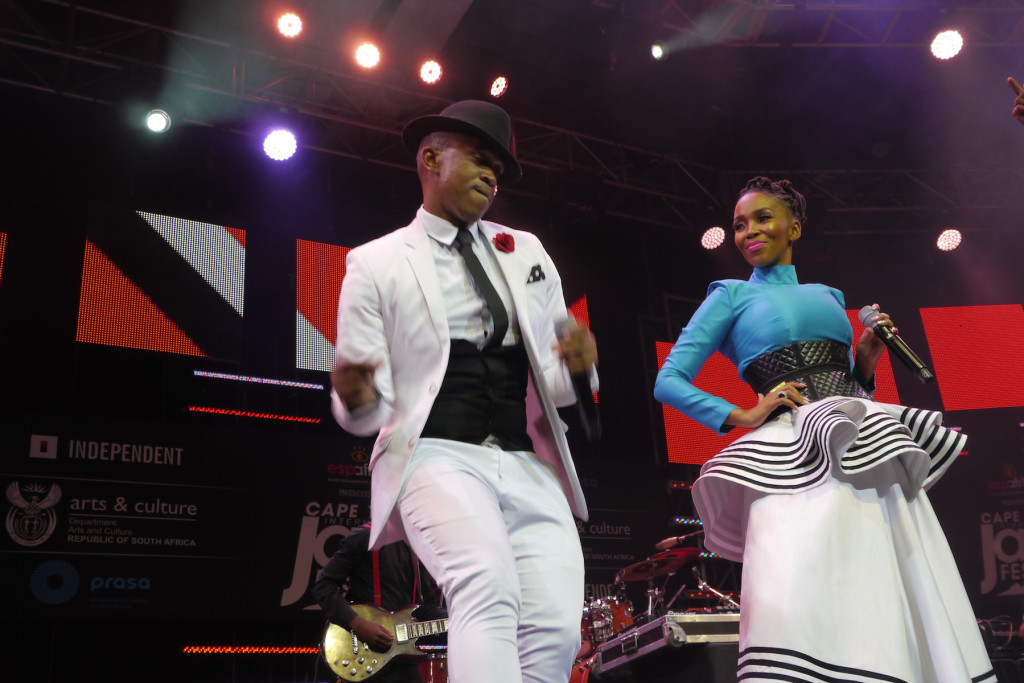 Mafikizolo[/caption]
Tribute "Birdie" Mboweni
I predict great things for songwriter Tribute "Birdie" Mboweni, a petite singer with a gigantic voice. Her debut album isn't even a year old and she's already playing to a nearly sold-out crowds. Although soulful and jazzy, her sound is still very African. Perhaps that's because of her upbringing in Mpumalanga, a small town outside of Kruger National Park.
[caption id="attachment_28679" align="aligncenter" width="640"]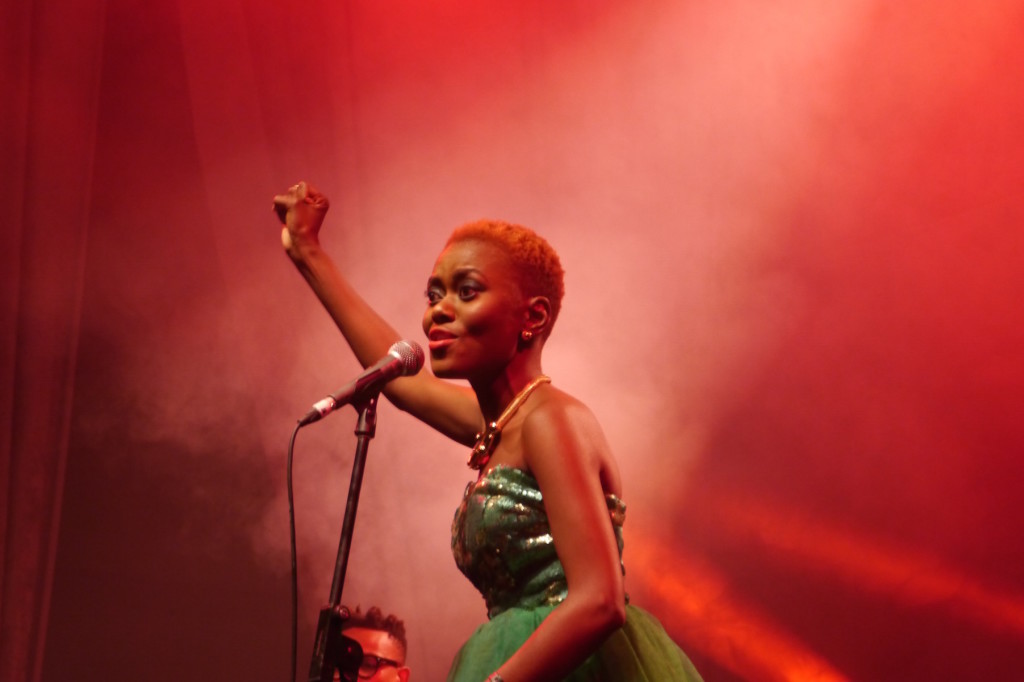 Tribute "Birdie" Mboweni[/caption]
Tumi Mogorosi and Project ELO
The jazz drummer and composer Tumi Mogorosi's debut album, Project ELO, is receiving critical acclaim, and for good reason. Mogorosi's objective for this group is to create a collective of players which challenges the idea between leaders and sidemen in jazz performance. At his spiritual yet highly cerebral set at Cape Town's Rosies stage, he performed selections from his forthcoming album Sanctum Sanctorum, coming this May.
[caption id="attachment_28680" align="aligncenter" width="640"]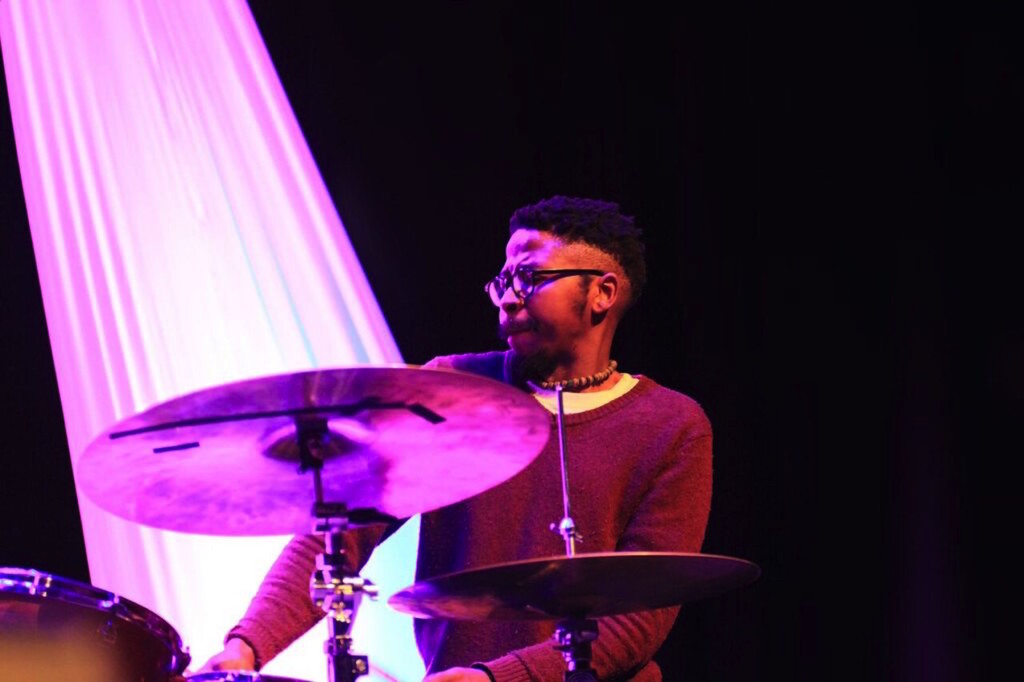 Tumi Mogorosi. Photo courtesy of Cape Town International Jazz Festival[/caption]
Driemanskap
This hip-hop group is from Gugulethu, once known as "apartheid's dumping ground." This foursome is part of a new generation of rap artists who address important social issues such as South Africa's rampant gang violence through musical activism. They are also the pioneers of spaza rap, a rhyme style that combines their mother tongue, Xhosa, with English and Cape Flats Afrikaans slang.
[caption id="attachment_28681" align="aligncenter" width="640"]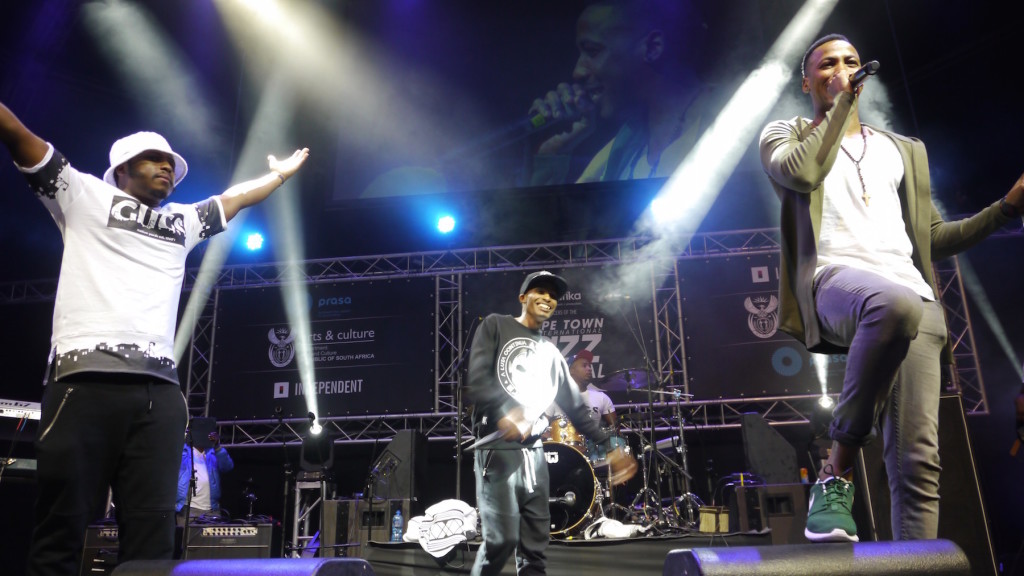 Driemanskap[/caption]
Photos by Sarah Geledi