Celebrate Ivorian Independence Day with Jess Sah Bi and Peter One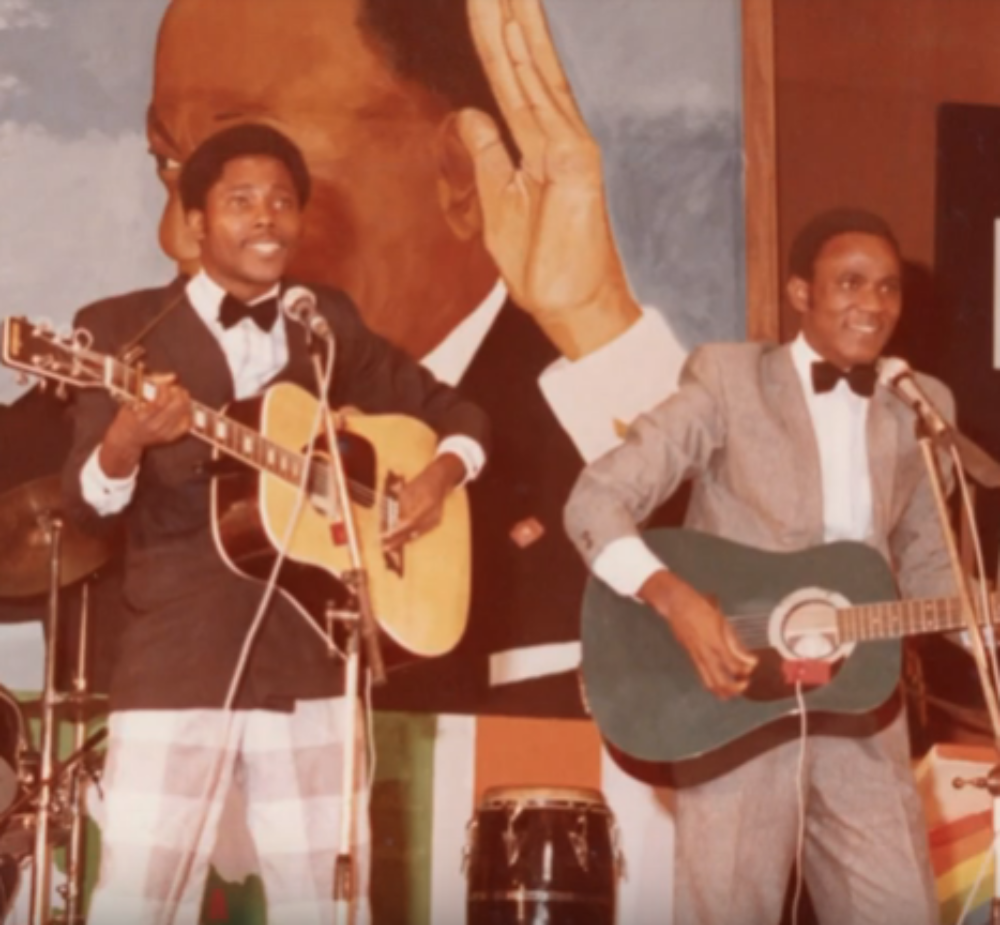 What better way to celebrate the date of Cote d'Ivoire's independence from France on Aug. 7, 1960, than with two independently minded musicians? Jess Sah Bi and Peter One are a pair of Ivoirian singer-songwriters who released one of the most singular and warm-sounding albums of the '80s, Our Garden Needs Its Flowers, a distinctly idiosyncratic take on Americana and country music that's as warm, inviting and harmony laden as anything Laurel Canyon has to offer. It was a hit upon its release in the Ivory Coast and across West Africa and just got a snappy vinyl reissue courtesy of Awesome Tapes from Africa. After playing in stadiums in Benin and Togo, Jess Sah Bi and Peter One finally made their Brooklyn debut last year.
Our friends over at BRIC TV had a chance to talk to the duo and just released a beautiful video, replete with archival footage of Jess and Peter playing back in the '80s and footage from their September 2018 show in Brooklyn. Spoiler alert: they've still got it.