Cha Wa Returns With A Message to "My People"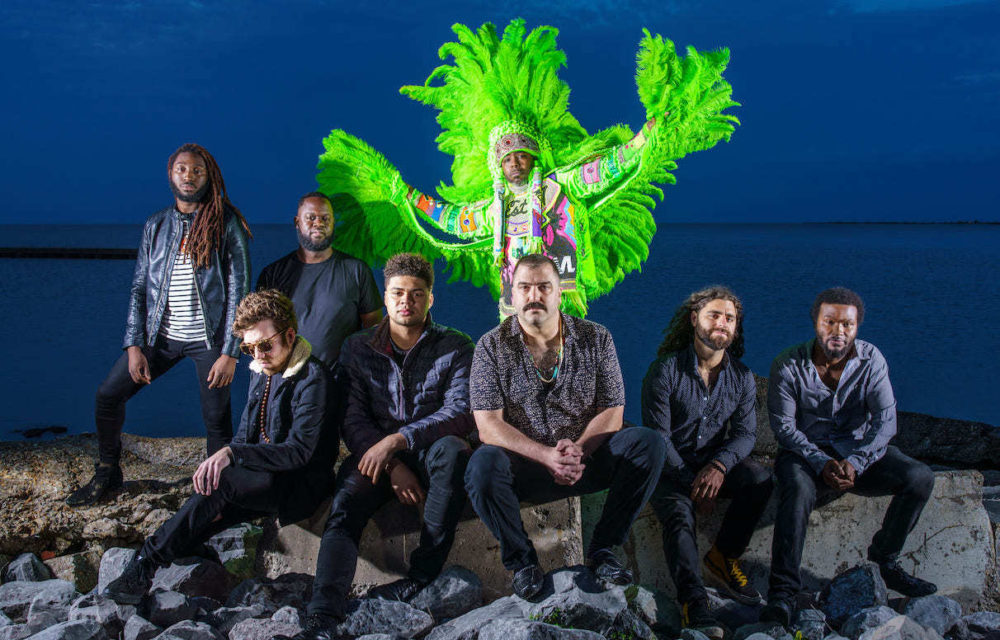 Grammy-nominated New Orleans funk-mashers Cha Wa are back with a new single and video: "My People" out today.

Check it out right here:

"The message I am trying to send with the 'My People' music video is based on ancestral recall," singer Aurelien Barnes explains. "This is a phenomenon where people consciously or subconsciously draw on the experiences and lives of their ancestors to perpetuate a certain lifestyle or culture. I am also trying to give the viewer an idea of the different spirits that dominate New Orleans. These are represented by the various elements of New Orleans culture shown, such as the Skull and Bone Gang, the Mardi Gras Indians, and the brass band."

Singer Joseph Boudreaux Jr. was born into the tradition; his father, Monk Boudreaux, is the Big Chief of the Golden Eagles, and one of the first musicians to bring the Mardi Gras Indians onto the national stage with the Wild Magnolias, who performed at the very first Jazz Fest back in 1970.

While non-Natives affecting Native American dress has justly come under scrutiny in recent years, the tradition of Mardi Gras Indians, which Boudreaux Jr. is demonstrating in the video, continues. The band took time to explain why.

"In this video, I juxtapose the origin story of the Mardi Gras Indians with the present day representation of our Black and Native American hybrid culture," says Barnes. "Historically, many Black people who escaped slavery in south Louisiana were taken in, guided to safety, and hidden from slave-catchers by sovereign Native American tribes. From the natives, they acquired new customs, language and dress, and meshed them with African masking traditions. This not only provided immediate freedom from captivity for the people who escaped, but also would eventually provide an avenue for the Black people of New Orleans to feel free on carnival day despite not being allowed to participate in the official Mardi Gras celebrations."

Brass bands in New Orleans also represent freedom, as they are the centerpiece of second lines. Second lines are long parades that involve high energy dancing and music, free of cost to anyone who wants to show up. They happen every Sunday, and for many people, no matter how terrible their week might have been, second lines provide a space where they can dance, rejoice in the music, forget about their troubles for a little bit, and feel free. This is a tradition that dates back to the days of the drum circles at Congo Square where, only in New Orleans, Black enslaved people were allowed to play drums, sing, and dance however they wanted."

"My People" is the title track from the band's new album, out on Single Lock Records.