Check Out the Urbano Slink of MPEACH and Uproot Andy's "Fuego de Colores"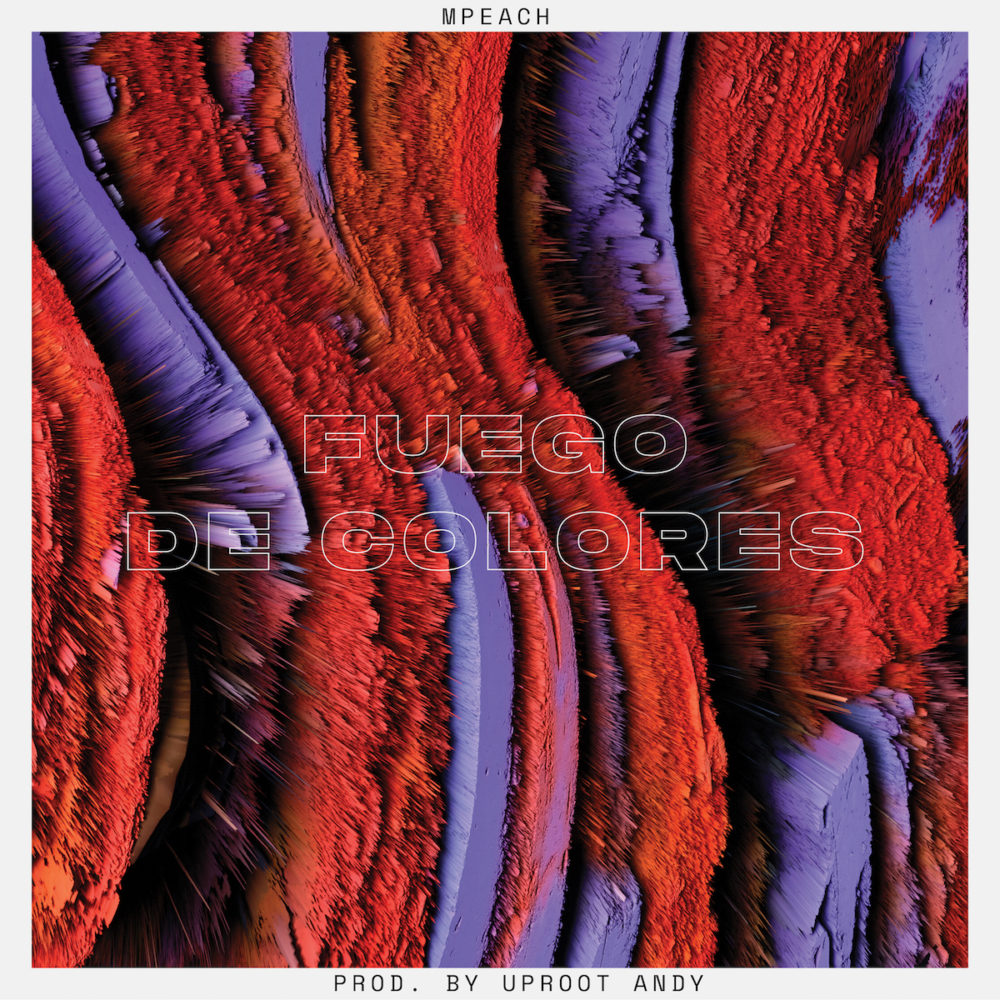 We had enough releases planned in advance to carry on for the first month of our global shutdown that various videos and songs coming out didn't start reflecting the current reality until just now. We posted Dub Inc's song and video yesterday, both crafted while the members were in isolation. Today we're seeing MPEACH and Uproot Andy's song about dancing close with someone—a vestige of the before times—accompanied by a video that was forced by circumstance to be a lyric video.
But, once you hear the song, what does it matter that it's a lyric video? I find, no, it does not.
MPEACH, AKA Mariana Martin Capriles, is a multidisciplinary artist who, fortunately, has experience directing visuals and music videos for Latin Grammy winners Los Amigos Invisibles, Los Crema Paraiso, Todosantos, and Hearts Revolution.

"We had planned a full music video production but things changed overnight and that was no longer possible. So I thought, well I have the time and the skills...I'm just going to make a lyric video myself!" she said in a press release. "Something fun, that captures the vibe of the song and is entertaining to watch, while getting a hint of the words to sing along from the safety of your homes."
I like her flow and the drier production courtesy of Uproot Andy, a singsong chorus and hook that you have to call an earworm and production that has a touch of Venezuelan folk music that could slot in at a club...once we have clubs again, that is.