Reggae music is no stranger to cross-genre collaboration, and it is not unusual to hear elements of Caribbean music in today's pop music, but Jamaica's rising star, Chronixx, has quickly taken reggae's relationship with the global music industry to a new level. Born Jamar Rolando McNaughton in Spanish Town, Jamaica, Chronixx is a 24-year-old artist with a skyrocketing career that just made another successful landing Fri., July 7 with the release of his first album, Chronology.
McNaughton grew up under the influence of his father, dancehall musician Chronicle, as well as under other prominent Jamaican artists like Burro Banton and Gregory Isaacs. Since 2012, Chronixx has been rapidly growing a devoted fanbase and has become one of the most promising talents on the global stage to come out of Jamaica. The young artist was first noticed after premiering on a 2012 Major Lazer mixtape Start A Fyah, and his first breakthrough single was in 2013 with "Smile Jamaica" (which is included on Chronology and mentioned below in this article).
His 2014 EP Dread and Terrible topped the U.S. Billboard reggae chart with tracks like "Here Comes Trouble" and "Captureland," earning him praise from NPR, Vogue, Vice, The New Yorker, and the Jimmy Fallon Show, and accelerating him even further on his path to becoming the leader of Jamaica's newest generation of reggae artists. After this breakthrough, Chronixx started performing at big-name events like NYC's SummerStage (2014) and Governors Ball (2015), Glastonbury (2015), Coachella (2016) and Austin City Limits (2016), on top of dozens of shows across Africa, East Asia and Oceania. In the first half of 2017 alone he's already headlined a 44-city North American tour, become the face of Adidas' global spring/summer 2017 Spezial Collection, and made his British national TV debut.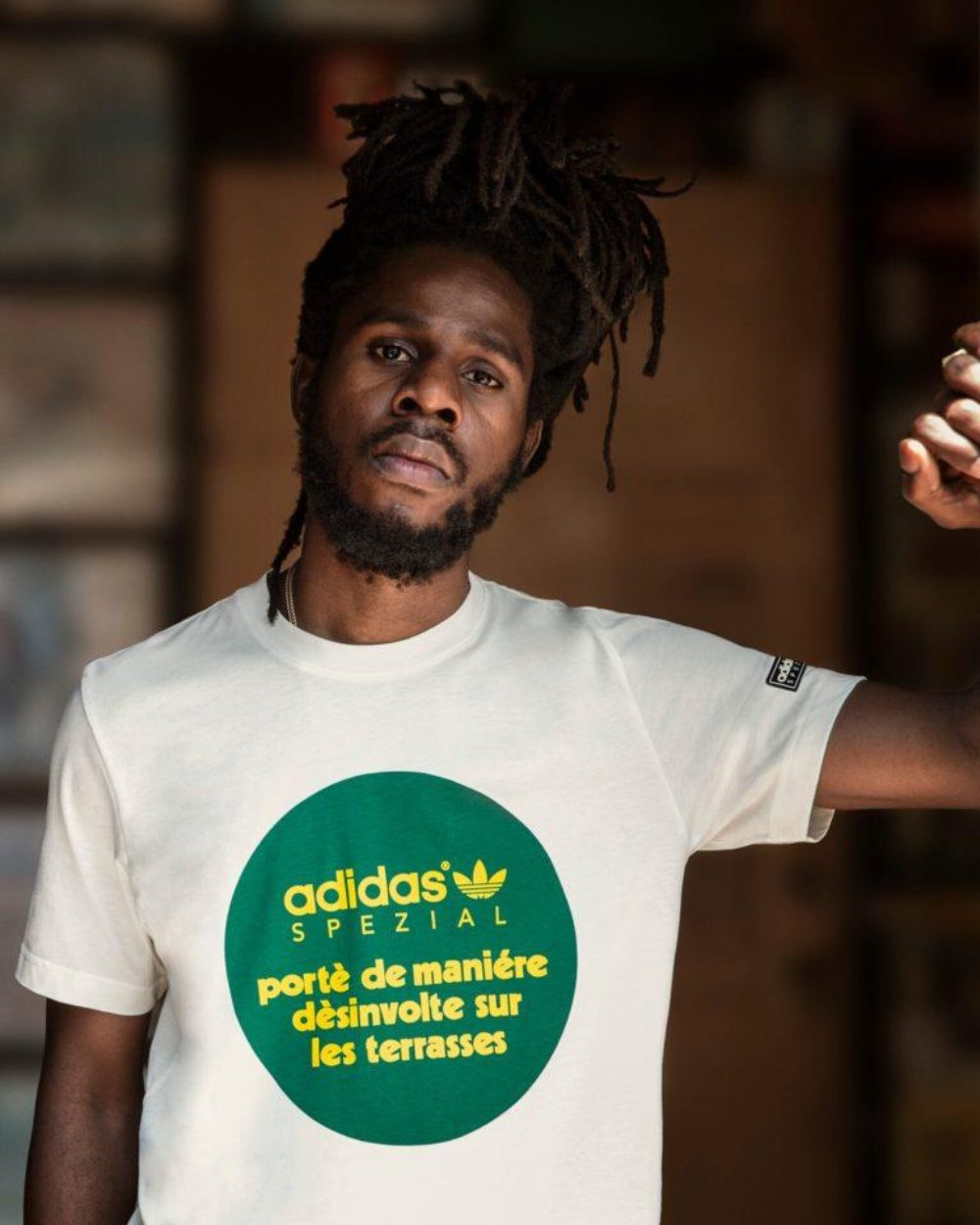 Chronixx's rising fame has meant success not only for him, but also for dozens of other young Jamaican artists that make up the current Reggae Revival movement on the island. Just last year, this revitalization was profiled on Vogue, which described the movement as a collective effort that draws on the Jamaican proverb: "One tune can't keep dance." The Reggae Revival began at Jamnesia, a surf camp and creative outlet founded by the guitarist, Billy "Mystic" Wilmot, from the '70s reggae band, Mystic Revealers. Located in Bull Bay, Jamaica just east of Kingston, Jamnesia hosts weekly performances that young musicians like Chronixx, Protoje, Jesse Royal, Jah9, Kabaka Pyramid, Kelissa, Raging Fyah and many others have gravitated towards in order to build community and develop their musical talents.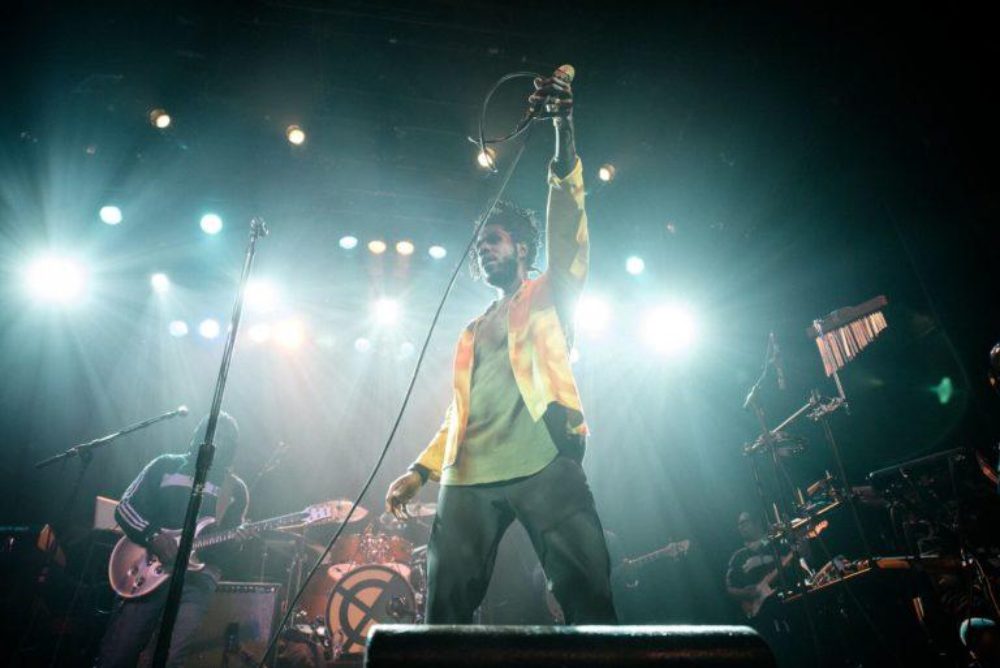 What makes Chronology such an impressive album is hearing how adventurous Chronixx has become since his earlier music from his days at Jamnesia. The diversity of style on Chronology doesn't just incorporate elements of EDM, classic rock, and r&b into more traditional reggae music; it pushes the boundaries of the genre to newer, exciting places. The album starts off with a tribute to Chronixx's home town in "Spanish Town Rockin'," followed by a collaboration with his father on "Big Bad Sound." These first two songs lay down the fundamentals of reggae music with their traditionally simple instrumentation of bass and drums accented with rhythmic guitar and organ, setting a consistent, mellow groove that puts you in a great mood for the rest of the album.
Much of the lyrics in Chronology uphold reggae tradition as well with Chronixx's use of overtly political and spiritual messages. In "Ghetto Paradise," we hear an honest take on the Jamaican poverty that has been exacerbated by political corruption–"Even though Jamaica nice, you gotta live to save your life. When the sunset comes, the darkness of the night, you better open up your eyes. You better read between the lines when you're living in a ghetto paradise." In the Rastafari anthem "Selassie Children,"we celebrate the Afrocentric and anticolonial spirit of Rastafari with references to the Jamaican religion's central messianic figure, Haile Selassie, king of Ethiopia from 1930 to 1976—"For so long we've been denied, rejected and brutalized, but our children shall win the war. Yes, we're Selassie children—Haile Selassie children. We are Ethiopians by blood. Africa was born in us."
Multiple tracks on Chronology were originally released as singles, including Chronixx's first hit "Smile Jamaica" (2013) and his new, soulful "Majesty" (2017). These two songs both exemplify Chronixx's deep love for his country and his commitment to its people. When put side by side, they each showcase the rising artist's evolving musical voice from masterful tradition to innovative hits (with a common thread of beautiful cinematography).
Another early-release single this year, "Skankin Sweet," shows off Chronixx's dynamic voice, and was praised by Billboard for its "richly textured one drop groove" that "compel[s] the listener to forget their troubles and dance." Another single mentioned by Billboard, "I Can," feels almost miles away from the songs I mentioned above because of its straight EDM beat, faint acoustic guitar and piano chords, hand claps, and millennial whoops, yet it fits right into Chronology next to multiple other tracks that are similarly pop oriented. The third single released earlier this year was the dancehall hit "Likes," which offers an infectious fusion of reggae funk with trap, dancehall and EDM, reminding me of the Caribbean beats of Barbadian-American popstar Rihanna (who Chronixx references in the song).
These two tracks, along with the upbeat dance track "Loneliness," come out of collaborations with British EDM group Rudimental, London-based Utters, and NYC's dancehall trio Federation Sound. Other notable collaborations were made with iconic American blues guitarist Donald Kinsey, who toured with Bob Marley and Peter Tosh and plays on Chronixx's "Country Boy" and "Christina," in a addition to a string orchestra from Chicago that was arranged by Matt Jones and is featured on "Legend," "Tell Me Now" and "Black Is Beautiful."
Chronology proves not only Chronixx's ability to produce and coproduce 16 unique songs of varying style and influence, but also the lasting versatility and intrigue of reggae that hasn't let up since the '60s and shows no signs of stopping soon.
The album was mixed at Circle House Studios in Miami and Manhattan Center in New York and can be downloaded and streamed on a variety of platforms here.