Club D'Elf and Afro-Zen Allstars Let the Instruments Do the Talking
What does it take to lure listeners out of their comfort zone to experience the musical sensibility of another culture? Obviously there's no one answer, but perhaps the biggest obstacle is language. So one solution is to simply sideline vocals and develop a predominantly instrumental aesthetic. Two American bands have taken that approach and ran with it, creating largely instrumental repertoires that combine African and oriental music traditions with original composition, arranging and a unifying jazz sensibility. Club D'Elf out of Boston draws, among other things, on Morocco's Gnawamusic of healing and trance. The Afro-Zen Allstars of Richmond, VA, finds its deepest well of inspiration in Ethio jazz. Both groups have excellent new albums, and Club D'Elf is currently launching a U.S. tour.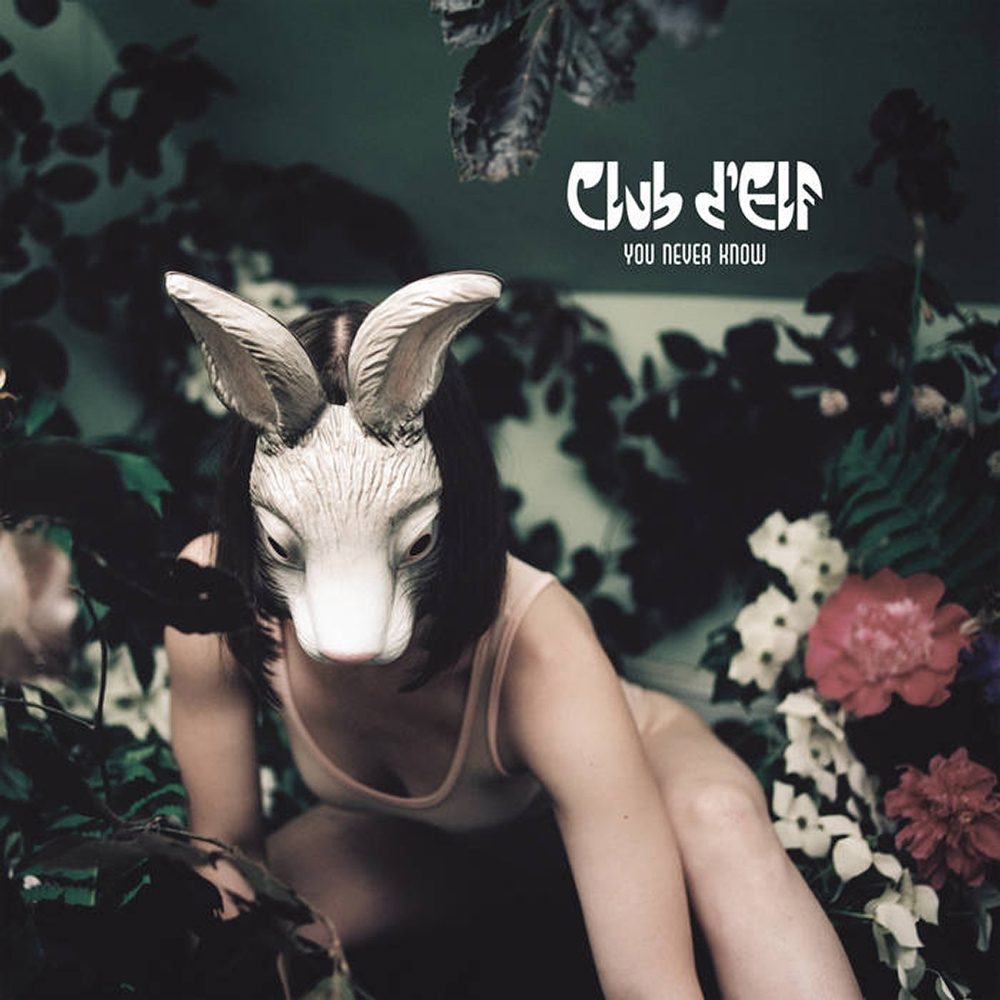 Club D'Elf is a mystic jam band with deep roots in the trance music of North Africa, especially the Gnawa. Their third album, You Never Know, is a wide ranging romp, full of serenity, chaos, longing, improvisation and peerless musicianship inspired by music from India and Morocco as well as the maverick jazz of Miles Davis and Frank Zappa. The band's founding member Mike Rivard was an accomplished bass player before he went to Morocco and encountered Gnawa music in its element. Since then he has also played the Moroccan bass lute, the guembri, which he uses to great effect as a bass even on pieces that stray far from Gnawa tradition. "Zeed Al Maal," one of just two vocal tracks on an album that runs well over an hour, is dedicated to the late Maalem Mahmoud Gania. Brahim Fribgane plays oud here and sings in an electrifying, ecstatic voice that lifts the jam to the heavens.


Rivard's collaborators include Frigbane, DJ Mister Rourke on turntables, drummer Dean Johnston, Paul Schultheis and John Medeski on vintage analog keyboards, and three excellent guitarists: Duke Levine, David Fiuczynski and Kevin Barry. The ensemble's well-honed chemistry is evident throughout, whether delving into classical Indian music ("Lala Aisha in Jhaptal"); easing into a Moroccan folk mode on a cover of a Nass el-Ghiwane song ("Allah Ya Moulana"); or tackling an expansive, 11-plus-minute cover of Frank Zappa's "King Kong."
Club D'Elf's cover of Miles's "In A Silent Way/It's About That Time" begins peacefully, with those iconic opening trumpet lines adapted on fuzz-toned electric guitar. The piece evolves toward the wildness of Miles's next phase, Bitches Brew. And that unbridled energy continues on Rivard's composition, "Dark Fish," animated by squealing wah-wah guitar. Rivard's composing chops are impressive. The album opener, "Bony Oscar Stomp" manages to roll together a guembri bass vamp, old-school r&b, soaring pedal steel guitar and more, over a groove that starts out bluesy and shifts to full-on Gnawa for the finale—all delivered with ease and finesse as if these things were born to go together.
The track that stays with me most is Rivard's "Now Open Your Eyes," a serene 7/8 vamp, warm and seductive as a sultry late summer afternoon. This track and the traditional Sufi meditation "Dervish Dance" offer islands of calm amid a sea of inspired, energized spontaneity and innovation.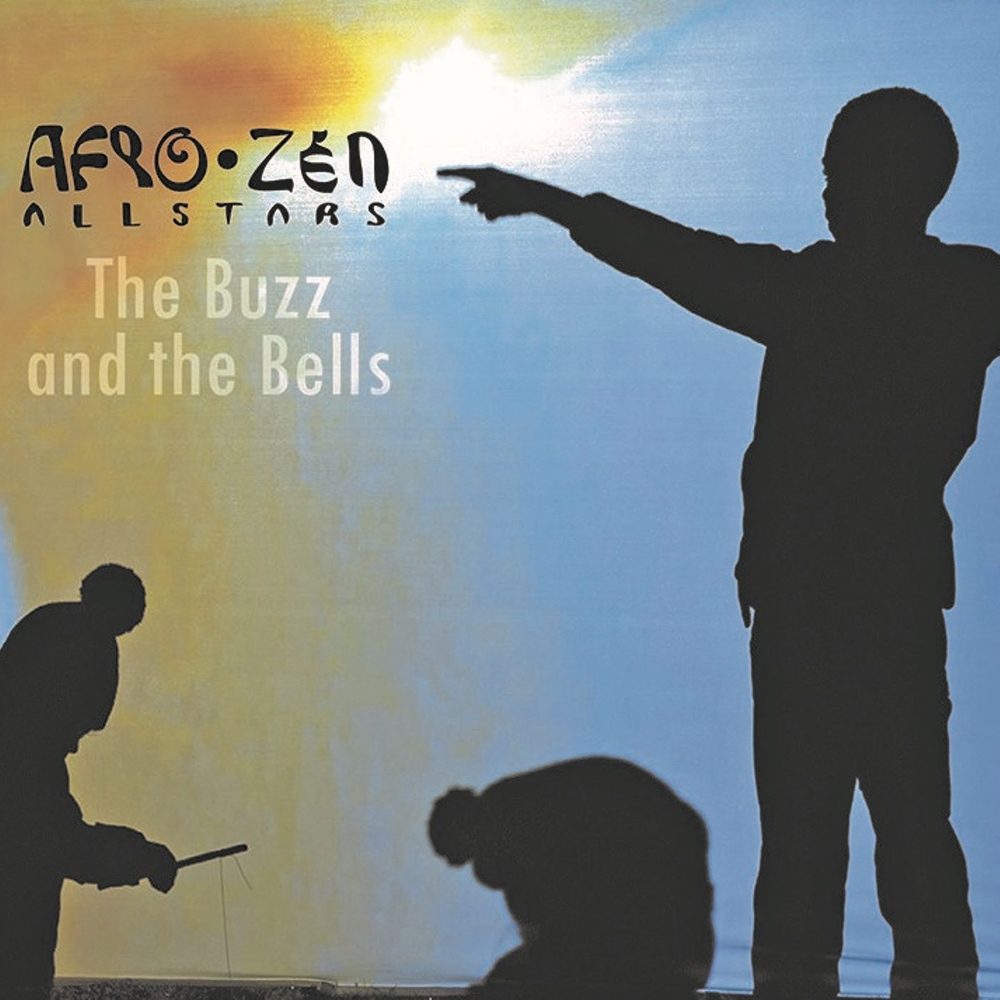 Afro-Zen Allstars is a nine-piece juggernaut that was born in 2014 under the leadership of guitarist George M. Lowe. Lowe has been an avid consumer of indigenous global sounds since 1980, having been turned on by the classic Nonesuch Explorer album series. (Lowe told me his favorite musician is Thomas Mapfumo of Zimbabwe, obviously earning points from me as Mapfumo's biographer.) After playing in a few bands and arranging African pieces for them, Lowe wanted to create his own band with a special focus on revisiting Ethiopian music from the 1960s-'70s "golden era." Lowe knew that local Richmond, VA universities turned out extraordinary players year after year, and he began recruiting candidates to fulfill the vision. Surrounded now by music educators and full-time pros, Lowe describes himself as "the least accomplished musician in my own band." Not a bad place to be in this case.

The band's 2016 debut album was called Afro-Zen Allstars Greatest Hits. (Lowe quips that they were hits for somebody.) The follow-up release, The Buzz and The Bells, was nearly complete when the pandemic hit, and like so many projects it was long delayed in reaching our ears. As a guitarist, Lowe—who says he hates recording—takes no solos on the session, leaving that to Chris Vasi, who juxtaposes clean, elegant electric guitar lines with a layered tsunami of brass—a satisfying effect every time.
Lowe's role is principally in curation and arranging. He composed one track, "Longing," a lush, polyrhythmic journey inspired by Ethiopian vocal star Tilahoun Gessesse. The remaining eight pieces are all arrangements of tracks ranging from a shuffling Afrobeat take on a tune by Malian techno-folk artist Issa Bagayogo ("My Madomba") to an inspired soul-tinged cover of "Binta Madialo" by Cameroonian maestro and scholar Francis Bebey, to a moody, muscular arrangement of a song by the faux-Nigerian Brooklyn band The Daktaris, "Daktari Disaster."
For all that, the Ethiopian tracks are the heart and soul of this album. Lowe's arrangement of Mahmoud Ahmed's "Mela Mela '17" absolutely smokes. Here again, the interplay between Vasi's eloquent guitar wail and the deep blare of the interlocking brass sections is magic, culminating in a ballsy baritone sax solo from Chris Sclafani and a high summit of caviling horns that sounds like Dixieland gone to the dark side. Sclafani also bellows wonderfully on "Dewel," a rearrangement of Ethio-jazz king Mulatu Astatke's arrangement of an Asmari funeral song. "Kulunmanqueleshi," another traditional Ethiopian piece memorably recorded by Astatke, gets a rollicking treatment here working around one of the catchiest bass riffs in African music. Track after track, Lowe's shapely arrangements shift between rich ensemble work and off-the-hook soloing, all of it delivered flawlessly and with joy, despite those ubiquitous, dark Ethiopian modes.
Afro-Zen Allstars don't tour much. Most of the players are booked steadily with more lucrative gigs. So you may not see them on a stage near you any time soon. But throw on The Buzz and the Bells, crank it up, and it's guaranteed you'll have a party on your hands.