Coming Soon: The National Museum of African American Music
In September 2020, an important new American museum will open in Nashville, TN, an institution of particular interest to fans of Afropop Worldwide. The National Museum of African-American Music will be the nation's only museum specifically dedicated to the sounds, stories, and deep history of black music in the United States, and its impact around the world. Afropop's Banning Eyre recently spoke with Henry Beecher Hicks III, president and CEO of the museum, and Senior Curator Dr. Dina Bennett. Here's their conversation.
Banning Eyre: I have been hearing about this museum for the past couple of years, so it's very exciting that it is finally becoming a reality. When exactly is the opening?
Henry Hicks: Labor Day weekend, 2020.
Let's start with the location. Why Nashville?
HH: Well, Nashville is America's music city. And we really felt that this museum would help complete that story, or complete the brand. People certainly know Nashville as a place where country music is headquartered, but they don't really realize that most of the gaming music in the country is also produced here in Nashville, as well as symphonic music. There's even a robust r&b and hip-hop scene here as well. So regardless of the form of music, there's a lot of it going on here in Nashville. And having this museum open on Labor Day weekend this year will just help to drive that point home.
How did the project get started?
HH: All the way back in 1998, 22 years ago, was when the idea really came about, and it was a partnership. Community leaders as well as the Chamber of Commerce and the Convention and Visitors Bureau got together and thought this would be a great idea. Most music museums deal with a label or genre or artist. But none of them really put it into historical context and tell the story of the contributions of a people to creating something so significant in our nation's culture as its music. So we said let's do that. Let's put that together. Over this period of time we looked at three location alternatives. We raised an awful lot of money, and here we are on the precipice of opening just a few months from now.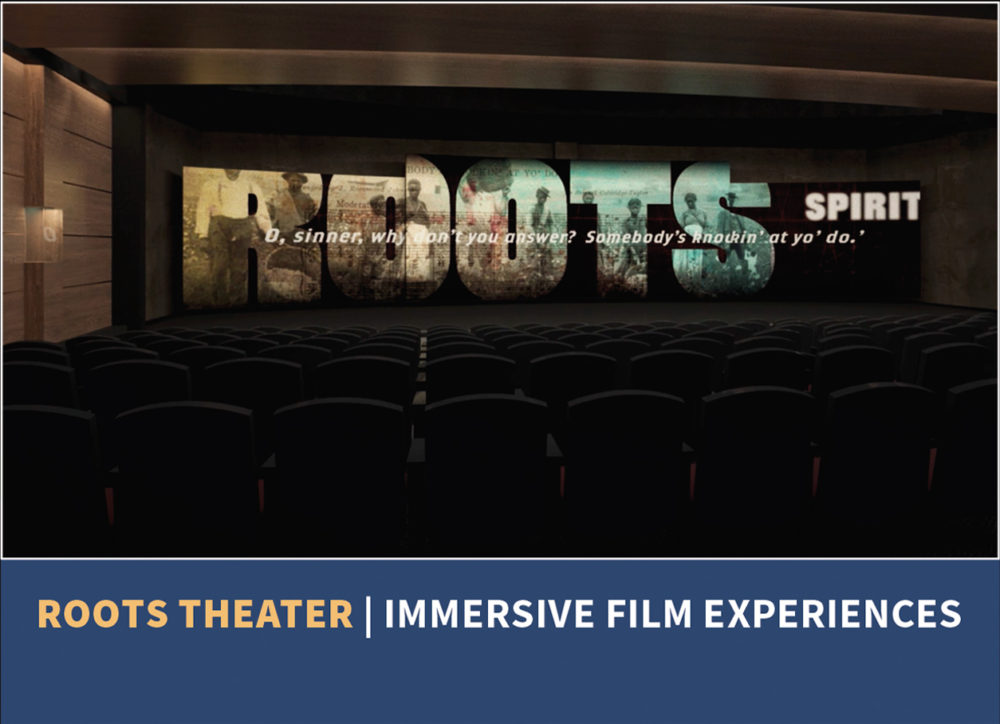 I can't wait to get down there myself. Let's talk about the experience itself. Walk me through what will be like to visit the museum.

Dina Bennett: Sure. Well, we're 56,000 square feet. We have an intro theater where we show a few minute intro film for the visitor, and then after that, the visitor is welcome to enter any of our seven galleries. Six of them are permanent and one of them is a changing gallery. For the changing gallery, we have a really special exhibit planned for our inaugural exhibition. It will focus on the Fisk Jubilee Singers. That's an ensemble from the 1800s, a group of African-American singers who went around and sang Negro spirituals under the direction of their leader to raise money for the school [Fisk University]. It's a very strong history in spirituals and religious music, and we're very happy to bring attention to their story in that space. Of course we also cover a number of secular genres, jazz and blues and rap and hip-hop and disco and everything in between. We begin in the 1600s and we historically capture music all the way up until today with hip-hop. There are interactive exhibits as well. One of our galleries has a dance floor. So there will be lots and lots for people to do, young and old.
Very important to have that dance floor. You know, our program has been on the air for 31 years telling the story of African music, extending to the diaspora: the Caribbean, the Americas, the Middle East. We are always looking for points of connection, be they origin stories, like the roots of the banjo or echoes of Islamic singing in the blues, as well as ways that black American music has in turn revolutionized foreign genres. The Fisk Jubilee Singers are an interesting example because they were a model for the music of Ladysmith Black Mambazo in South Africa. How much room there is in your world of presentation for these African connections?
DB: Well, we start with our intro film, which begins in Africa with traditional music. Then we document trans-Atlantic slave trade, showing how enslaved people from Africa bring over their traditional music, which turns into folk tunes, which turn into distinct African-American musical traditions. In each of our galleries, we talk about the global impacts of music--blues, jazz and so on—making connections with countries around the world that have also benefited from these wonderful music traditions. We will also flesh that out some of our exhibits. We have plans to create educational and public programs that deal with these connections to Africa. So I would say Africa figures quite prominently in our storyline and in our narrative.
That's great. I know from our experience that people are not aware of all these connections, and it can be surprising and revelatory for them. Take something like Louis Armstrong's tour of Africa in the 1950s, which was revolutionary. Or James Brown's impact on West African pop. These are incredible stories, not told enough. And today we have all these new conversations between contemporary African and African-American artists. For a while it was mostly people like Paul Simon, Ry Cooder, Bonnie Raitt and David Byrne exploring these possibilities. But nowadays, you have a lot of interchange between major African-American hip-hop artists and the new generation or musicians coming out of Nigeria and Ghana. Someday I imagine, you may have a gallery about that.
DB: Exactly. I went to school with young lady from Nigeria and her research was all about Nigerian hip-hop.
HH: We said we start with 56,000 square feet, but to your point, we will soon be looking for ways to expand the footprint of the story that we're telling to encompass some of the narratives that you are referencing, which are important.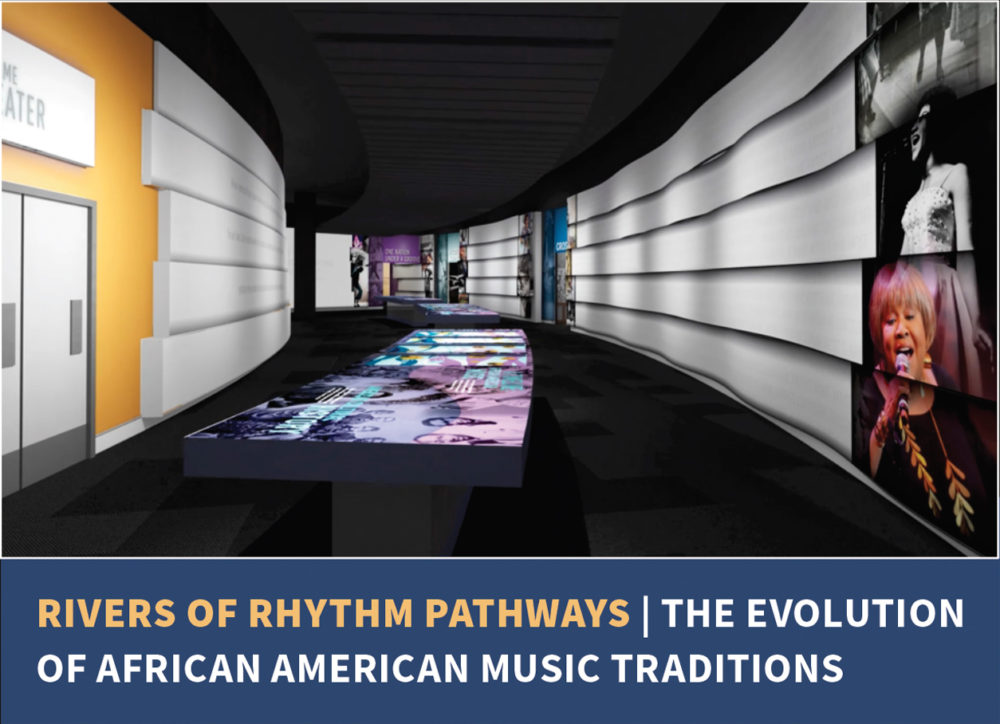 I gather you got some great allies in the music community. Would you like to mention some of them?
HH: Sure. We are thrilled to have many folks from various forms of music involved in our work, from Keb Mo and Darius Rucker, to India Arie and Cece Winans, Richard Smallwood and so many others. We've done educational programs throughout the community with Jimmy Jam and Terry Lewis and Doug E Fresh and Yo-Yo. And we're having conversations about having the cast of Motown the musical getting involved in our work in the educational space. And this work will just continue as the museum moves towards opening and thereafter.
I'm curious about your interaction with the National Museum of African American History and Culture in Washington, D.C. It has a good music section, but obviously the subject is vast. Talk about how your museum will expand on what that one has done.
HH: It is a wonderful museum, but we have the luxury of space, which allows us to present the story and context in a way that the Smithsonian can't really do. So we look forward to building on what they have started. We have a great, close relationship with them to explore and develop and be partners as we continue to tell this story.
DB: I would also add that one of our interactives, which is called Roots and Streams, will show the interconnectedness between different artists. I'm not sure that you get that at the Smithsonian, but here you'd be up to go into more detail. For instance BB King was impacted or influenced by T-Bone Walker, by Lonnie Johnson and Charlie Christian, and you'll be able to read about each of those artists and their connections to Mr. King.
What about performances?
DB: We have the intro theater which is a multi-use space. When we're not showing the video, we can curtain it off and bring out a lectern and have a lecture, or we can set up for a small musical ensemble, or a TED talk. We use our lobby space for performances as well. We can also set up there to have larger performances as part of receptions and that type of thing.
Fantastic. Again, we look forward to visiting and I hope we can find ways to work together in the future, because there's a big overlap between the work we've been doing and what you are now bringing to the table. This country needs to be more aware of this crucial history.
HH: Most definitely. We would love to talk with you about that.
Well, good luck as you approach the big opening. I'm sure you have a lot on your plates.
DB: Thanks for speaking with us, and check us out at blackmusicmuseum.org.