Complete Lebanon Series Now Online!
Afropop Worldwide's groundbreaking 3 part "Hip Deep Lebanon" series is now online! Building from our previous exploration of Egyptian music, Hip Deep Lebanon is a detailed exploration of this vital middle eastern nation's musical culture, encompassing it's past, it's present, and - in the person of Fairuz- one of the region's most powerfully enduring stars. You can stream all three of the completed programs, and download the shorter web exclusive podcasts. Thanks to all of the scholars whose knowledge and time was absolutely essential for the creation, direction, and completion of Hip Deep Lebanon. and a special thanks to the National Endowment for the Humanities, whose generous support makes the Hip Deep series possible.
[soundcloud url="https://api.soundcloud.com/playlists/14867582" width="100%" height="450" iframe="true" /]
Programs
Lebanon One: Fairuz a Woman for All Seasons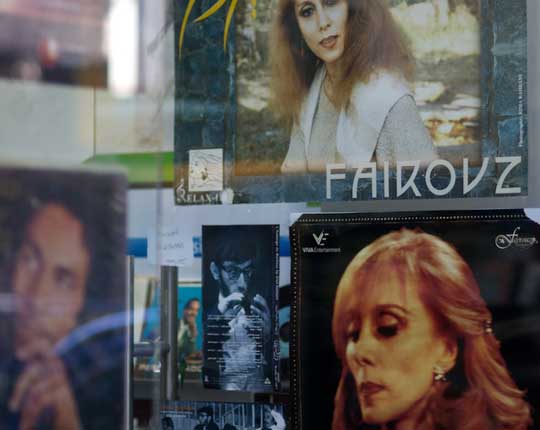 Fairuz is the most popular living singer throughout the Arabic-speaking world and an artist with no real counterpart in Europe or the Americas. Since the '50s, she has appealed across boundaries of age, gender, class, religion, nationality, regional dialect, and political persuasion. Creating music as serious and engaged as it is popular, Fairuz—along with her collaborators from the Rahbani family of composer poets—has achieved near-universal appeal during a time of unprecedented division and social strife. This program explores Fairuz's remarkable biography guided by her biographer Kenneth Habib, and Ghady Rahbani, among others. The deepest understanding of Fairuz's success carries a message that harmony among the Abrahamic faiths is not a lofty illusion, but something lost in the near past, that can be regained.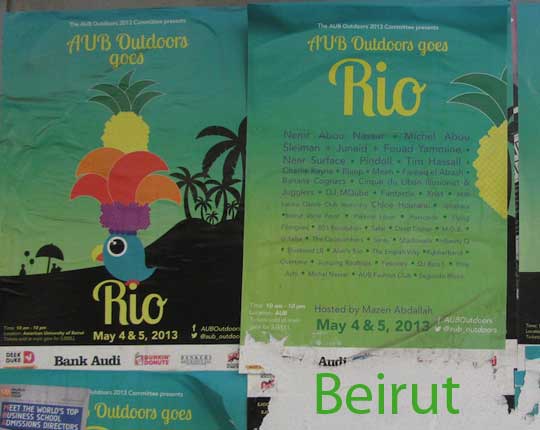 As the Ottoman Empire waned in the late 19th century, there was scarcity, economic stress, and political oppression in Lebanon. The once lucrative silk industry died. Factories closed. Families in search of better lives emigrated, or sent children abroad. Today, diaspora communities of Lebanese and Lebanese descendants far outnumber the 4-million people who actually live in the country. This program surveys the legacy of Lebanese diaspora in two surprising location: Brazil and Ghana. Brazil, home to Lebanon's largest diaspora population, became an important center for immigrant literature, music and film from the Eastern Mediterranean. And in Ghana, Lebanese descendants played important roles in the development of Afro-rock and highlife in the 1960s and 70s. This Hip Deep edition of our program tell these stories with a rich array of music, and the insights of three scholars, AJ Racy, Robert Moser, and John Collins.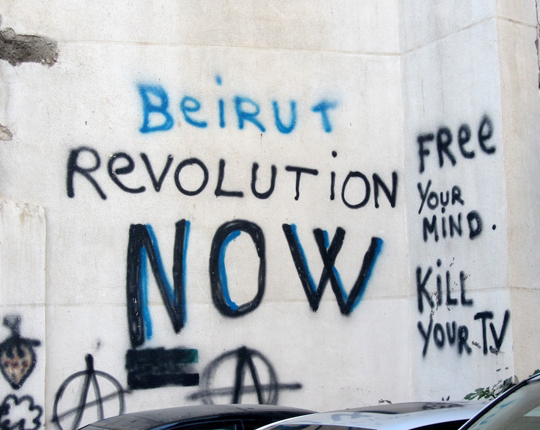 Afropop concludes its Hip Deep series on Lebanon with a musical survey of contemporary Beirut. It's a complex, balkanized world where adventurous art musicians extend the hybrid forms of Lebanon's golden era, alternative rock bands engage a globalized youth audience, and regional rappers go political while connecting rap with ancient Arabic poetic traditions. We visit the legendary Beiteddine Festival, sample innovative art musicians like Rima Khcheich and Mike Massy, meet rappers and rock bands (The Kordz, Soapkills, El Rass, Mashrou Leila), and get the insights of Arab hip hop researcher/filmmaker Jackson Allers and ethnomusicologist Thomas Burkhalter, author of a major study of Beirut musicians who grew up during the Lebanese civil war (1975-1990).
Podcasts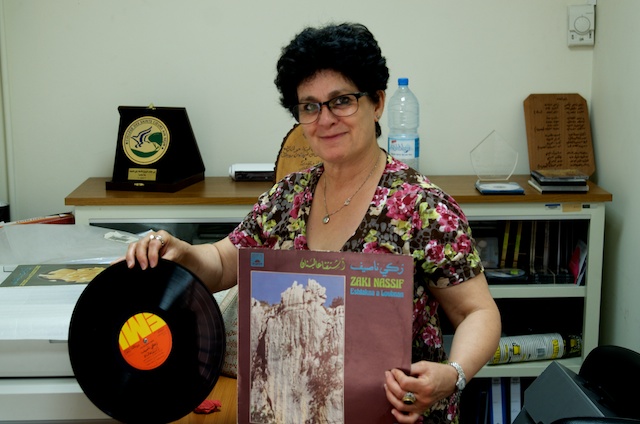 This special feature is a supplement to the Afropop Worldwide program, "Lebanon 1: Fairuz, A Woman for All Seasons." The feature introduces two important contemporaries of Fairuz and the Rahbani brothers, namely composer Zaki Nassif and legendary singer Sabah. The images below are of Zaki Nassif's nephew, Nabil Nassif, and ofthe Zaki Nassif archive at the American University of Beirut. This archive is overseen by Giselle Hebbo, seen here displaying some of the archive contents. 
The Lebanese Factor in Ghanian Music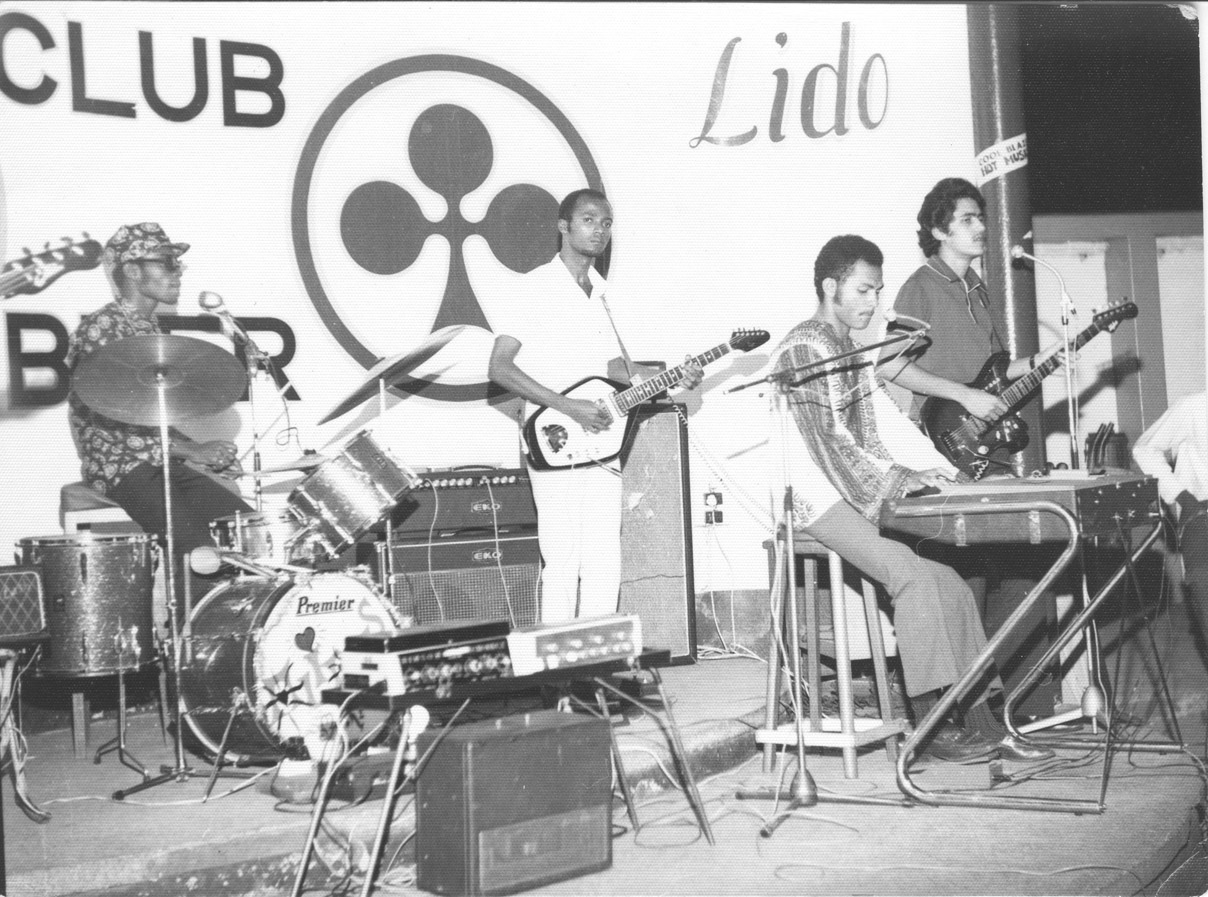 Descendants of Lebanese immigrants have had a surprising impact on the development of Ghanaian popular music. This report by Afropop's Banning Eyre digs into the history of the late-60s Afro-rock band, The Psychedelic Aliens, and producer, bandleader, and club owner Faisal Helwani. Helwani's band Hedzoleh Soundz eventually attracted the involvement of South African trumpet legend Hugh Masekela. And Helwani's club, The Napoleon, was the home base for Fela Kuti during his crucial proving years in Accra, Ghana. That means a Lebanese-Ghanaian was an important shepherd of the incipient, worldwide Afrobeat movement. 
A Brief History of Lebanese Rock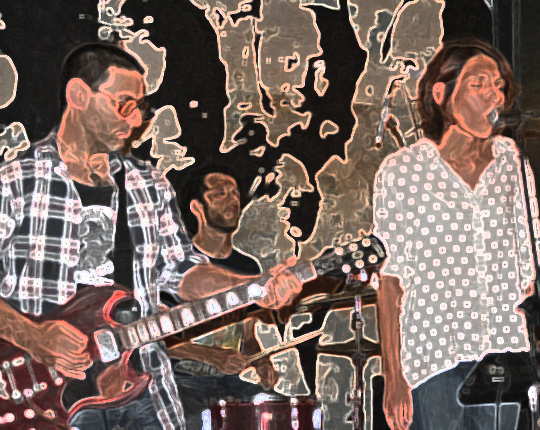 In this web exclusive podcast, senior producer Banning Eyre takes you through a brief history of Lebanese rock music. Essentially underground by nature, groups like Soapkills, Scrambled Eggs, and Kordz created an alternate sonic identity that appealed to a generation that had come through the horrific civil war of the 1980′s. A fascinating exploration of a vastly under-appreciated scene.