Congo Day in New York City: Lokassa and Kokoko
The death of veteran Congolese guitarist Lokassa Ya M'Bongo in March sent shockwaves through the global Congolese music community, perhaps especially in the New York City area, where he so often performed in his later years. There had to be a response.
A group of musicians led by bandleader/singer/multi-instrumentalist Nkumu Katalay rose to the challenge scheduling a tribute jam session at Silvana in Harlem on April 22. For four hours (3 p.m. to 7 p.m.) the sounds of classic soukous and traditional Congolese music rang out to an enthusiastic crowd of Lokassa admirers. There were tributes to the man, and an appearance by Lokassa's longtime bass player in Soukous Stars and many other projects, Ngouma Lokito, who delivered moving words about his friend near the end of the celebration.
The music included an epic version of Franco's classic "Mario," fantastic seben jams on Soukous Stars numbers, and a wonderful segment of tradition Bakongo and Baluba music, grooves quite distinct from the clavé feel of Kinshasa rumba/soukous. At one point Katalay took up a tall ngoma drum and lead the crowd in a rousing, traditional call and response, clearly familiar to the Congolese in the crowd.
The band featured Hussein Kalondji on mi-solo guitar; that's the style Lokassa was known for, and it involves replacing the D string on the guitar with a high E string, tuned to D. So the tuning doesn't change, but that high note in the middle of the neck adds sweetness and allows the "middle" guitarist to insert complementary melodies, the art that Lokassa mastered and performed throughout his long career. In remarks, Kalondji thanked Lokassa for his mentorship, and his performance clearly showed he had learned well.
Among the other musicians were Julian Apter on rhythm guitar, Morgan Greenstreet (of Afropop Worldwide fame) on drums, Maxwell Fleischman on bass, Annette Lipson on congas and of course, Nkumu Katalay on everything, nimbly switching between guitars, bass, percussion, drum kit and lead vocal. Yours truly even joined on guitar for awhile. Teddy Magaspoon served as vocal animateur (atelaku) for the evening, accompanied by vocalist Eric Kenzo and they brought the joyful Congo music spirit to high gear throughout the afternoon.
From there, keeping the Congo vibe going, we headed south to Brooklyn to catch a highly anticipated set by a very different Congolese outfit, Kokoko. The show went down at Public Records, presented by our colleagues at the World Music Institute. Kokoko is a remarkable five-piece band that combines Congolese rhythms and melodies with highly original home-made instruments and brilliant electronics from the band's producer Débruit (Xavier Thomas). This group is known for political engagement, their inclusion of French, Lingala, Swahili and Kikongo lyrics, and their monstrously powerful dance grooves.
Folks who caught Kokoko at Le Poisson Rouge in 2019 were anticipating the full band lineup and were somewhat surprised when just two members, Débruit and percussionist/vocalist Julien Makara took the stage, minus most of those homemade instruments. Never mind. This full house of young Brooklyn denizens were ready to rumble, and rumble they did. Débruit's rich sound scapes filled the air, and Makara absolutely delivered. He's a superb vocalist, his tone at times reminiscent of Papa Wemba's piercing tenor, and his melodies put an unmistakable Congolese stamp on the presentation no matter how otherworldly its direction veered. He mostly played a set of three mounted circular drums, and he played them almost like a melody instrument, not so much holding down grooves as making strong rhythmic statements.
There were threads of clavé-based Congolese seben grooves, sometimes at breakneck speed, but also less familiar rhythms. Once it kicked into gear, the set held a relentless pace, and earned roars of participation and approval from the crowd. This was an extraordinary display of the maximum that can effuse from an apparently minimalist ensemble. The whole set barely topped an hour, but no one was complaining. This show was the equivalent of a heavy workout at the gym. I, who did not see the Poisson Rouge show, can only imagine what the whole band would deliver onstage, but I sure hope I get to find out one of these days.
Stay tuned for an interview with the two artists in this one-of-a-kind act. Here are some of my photos of a remarkable day...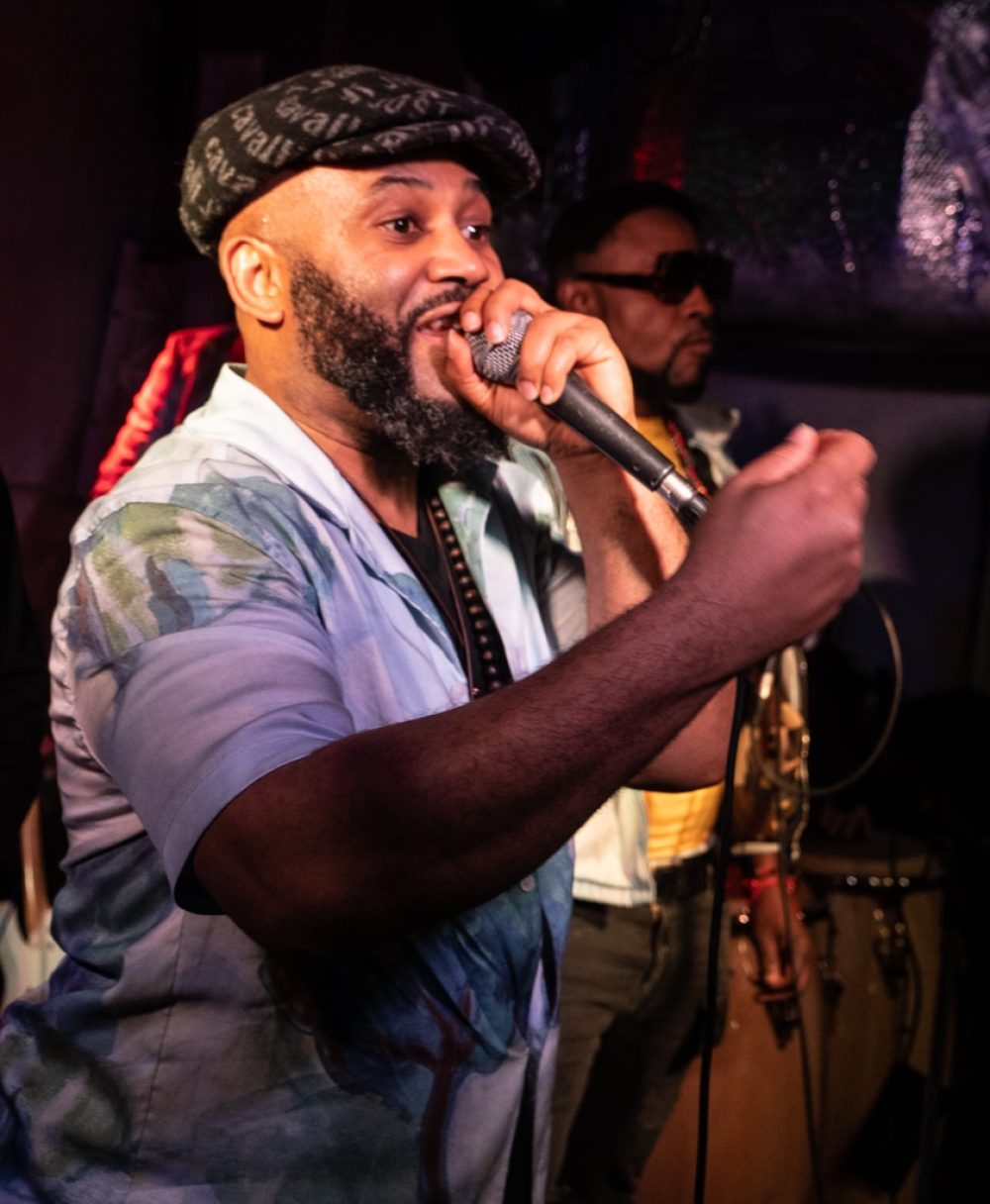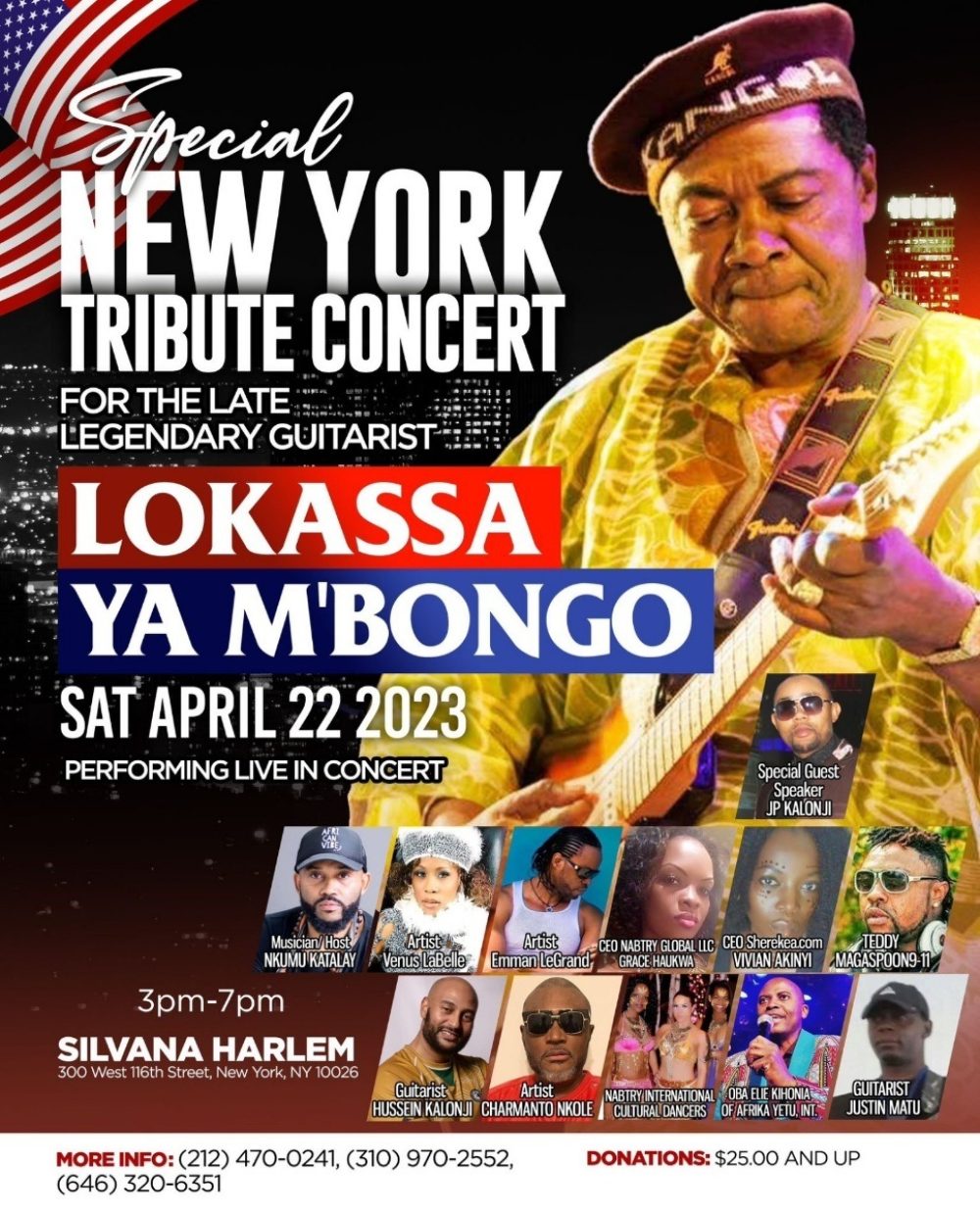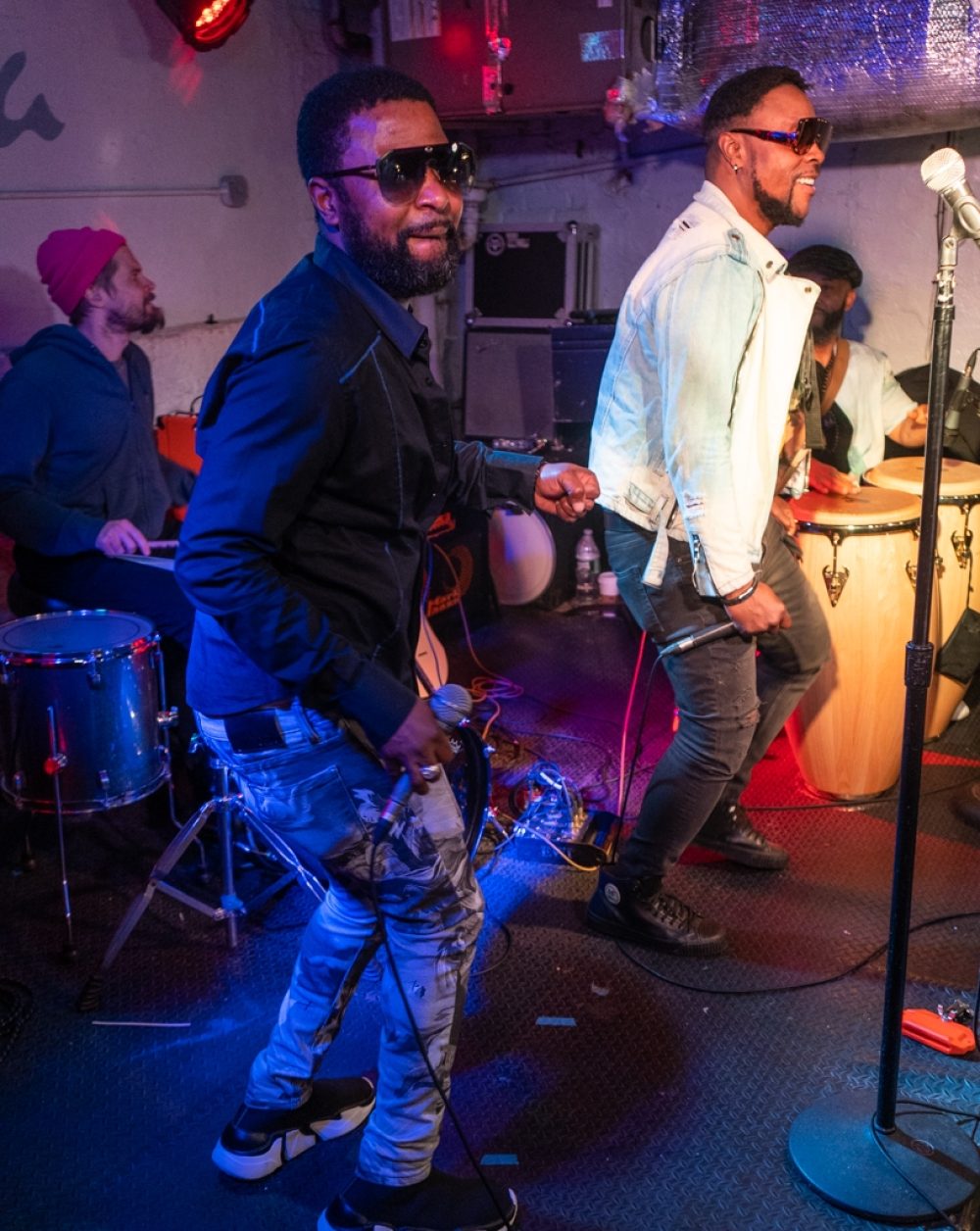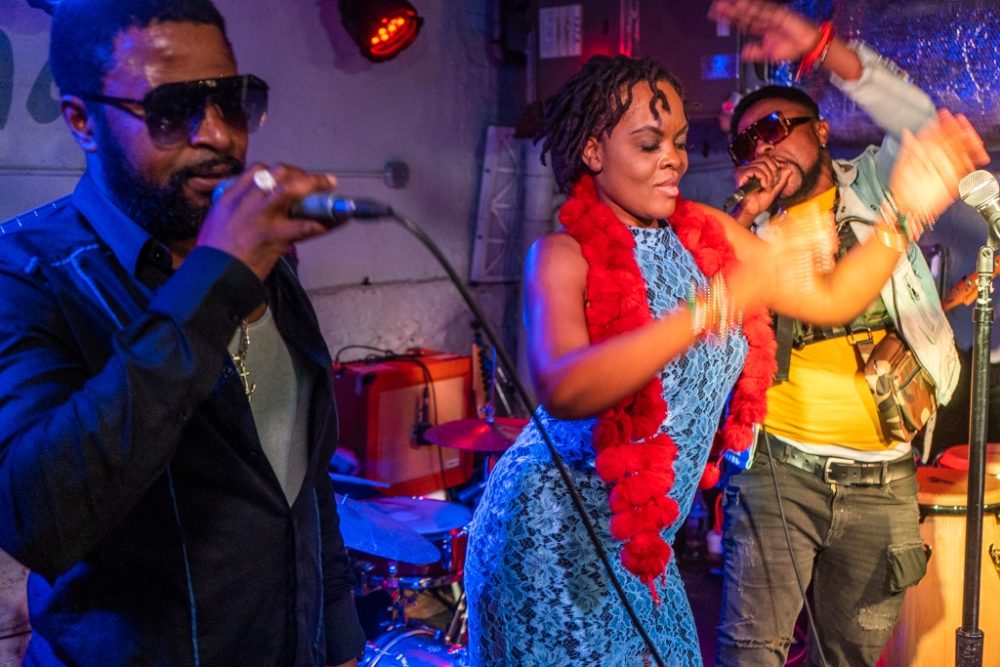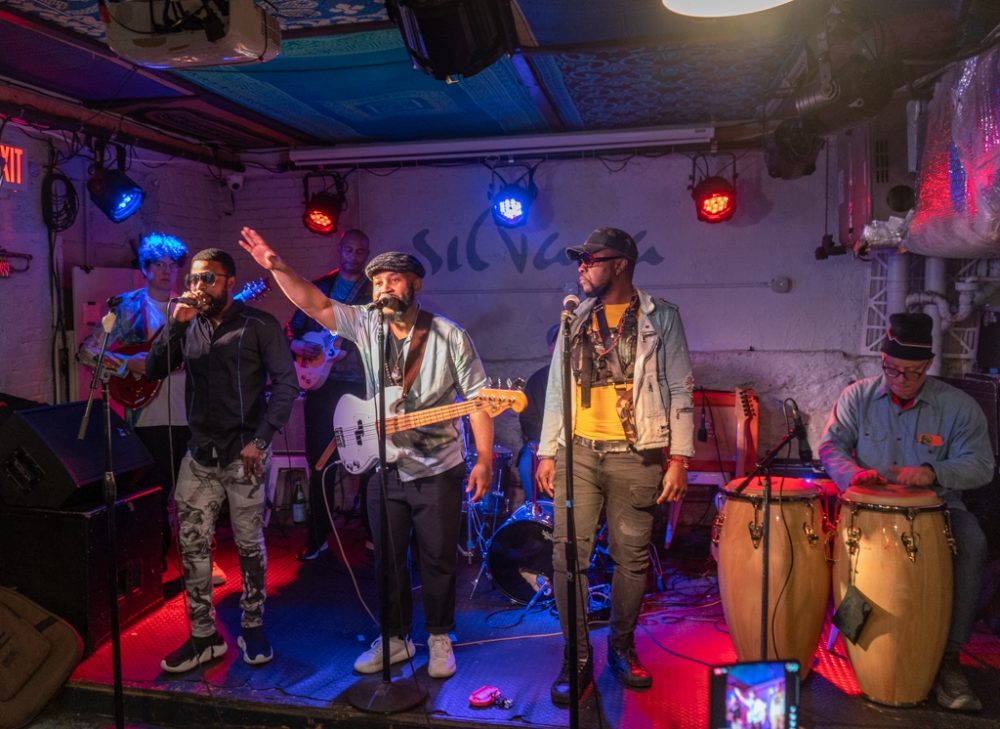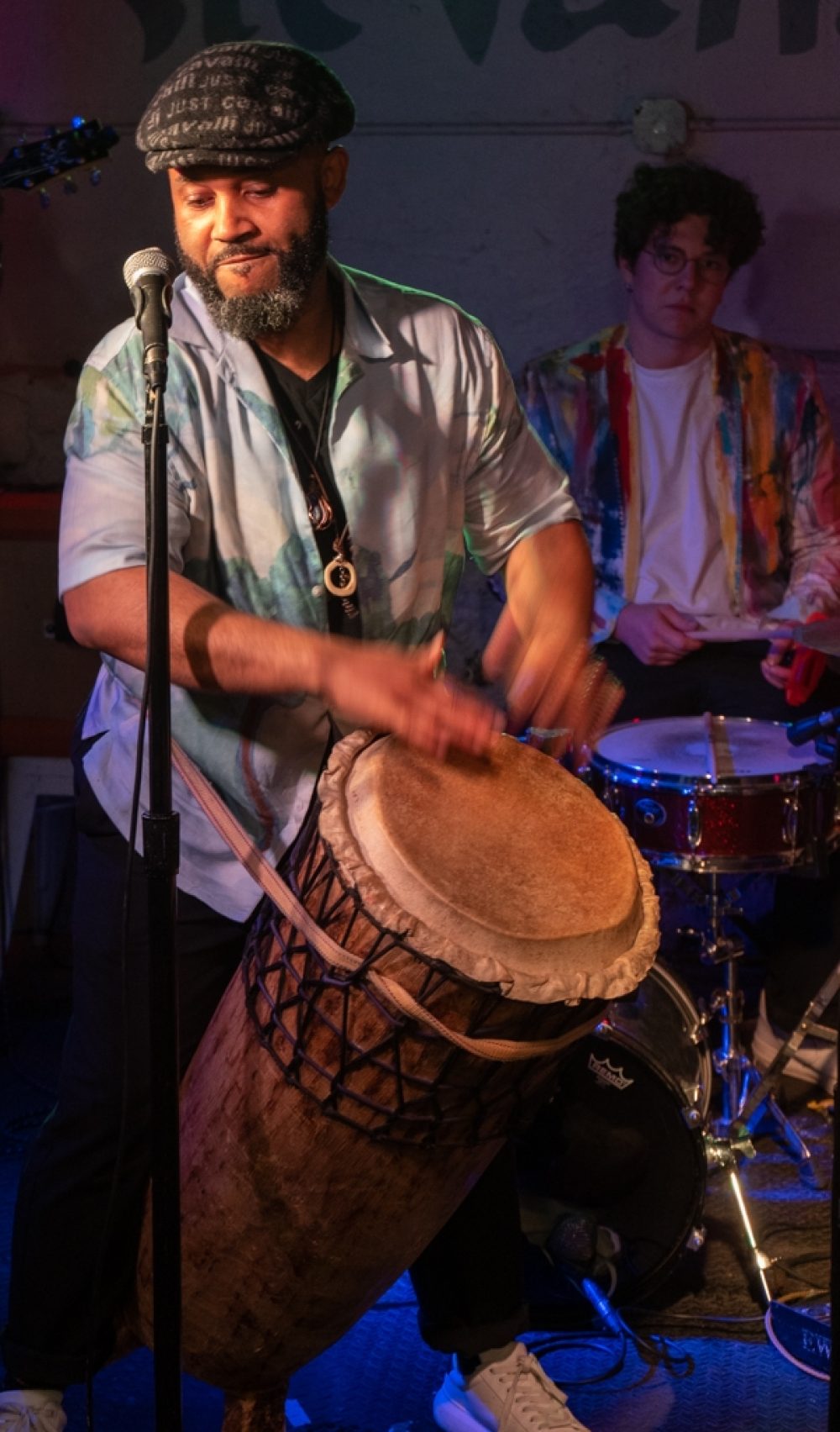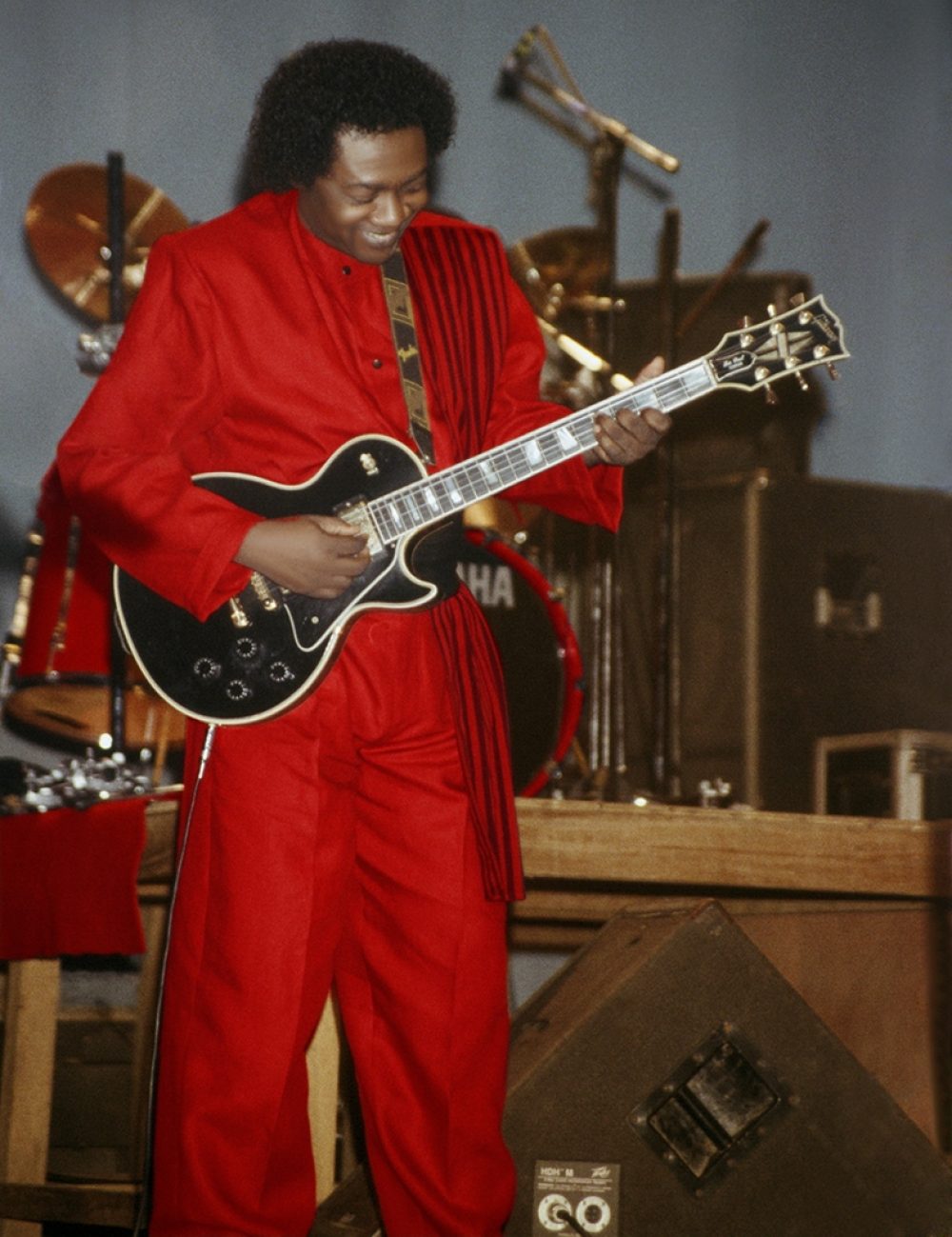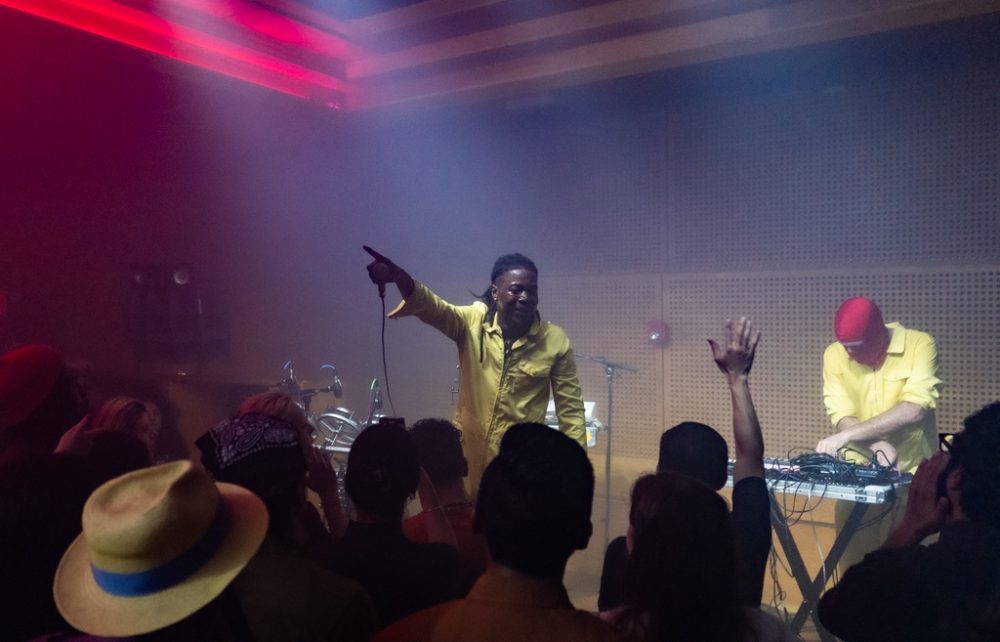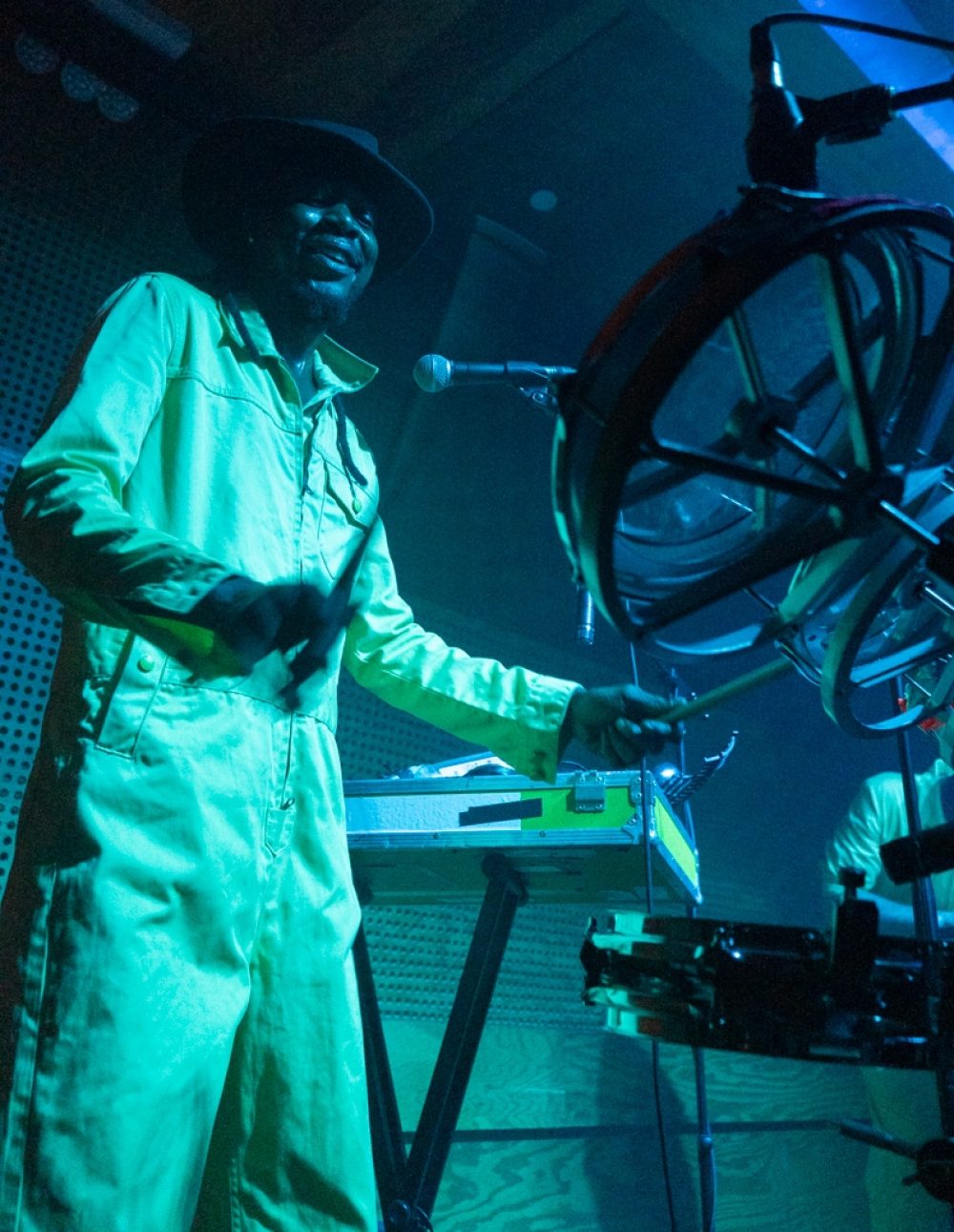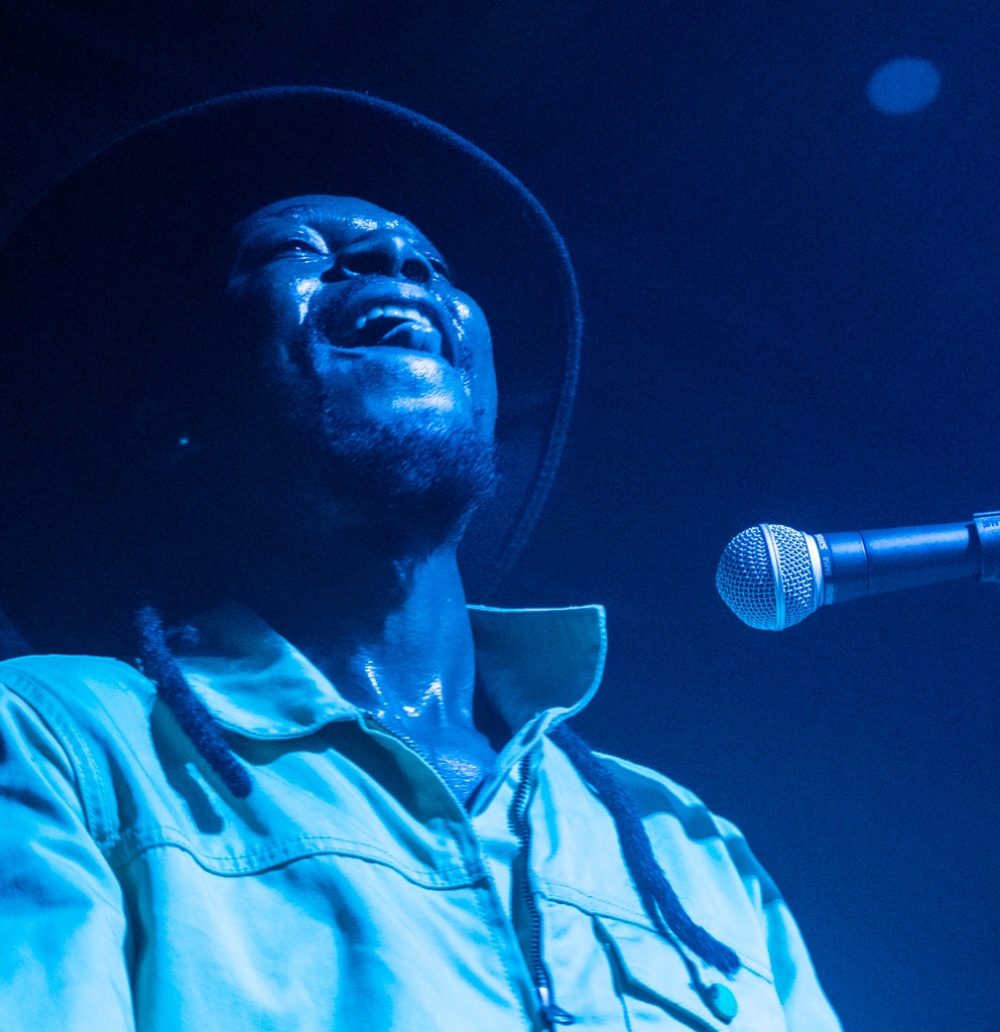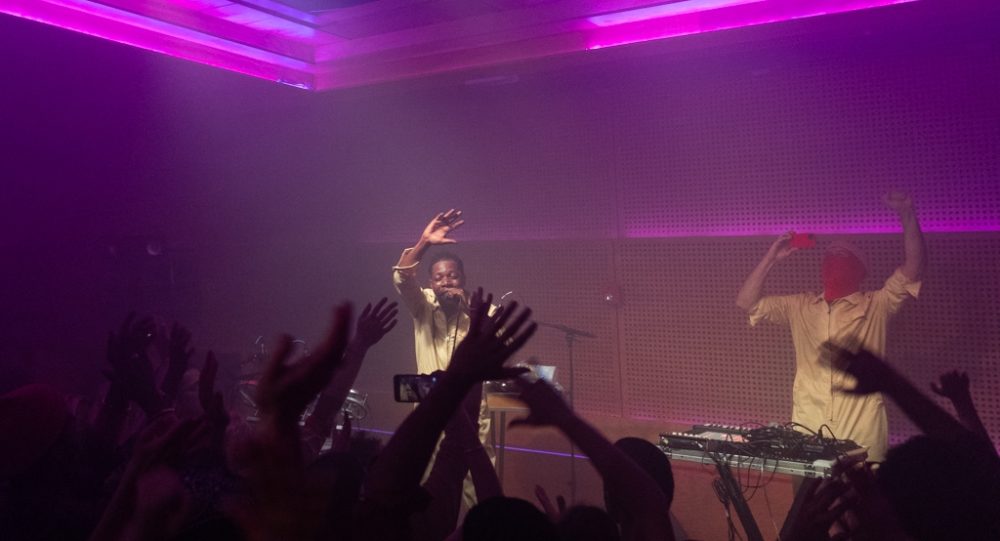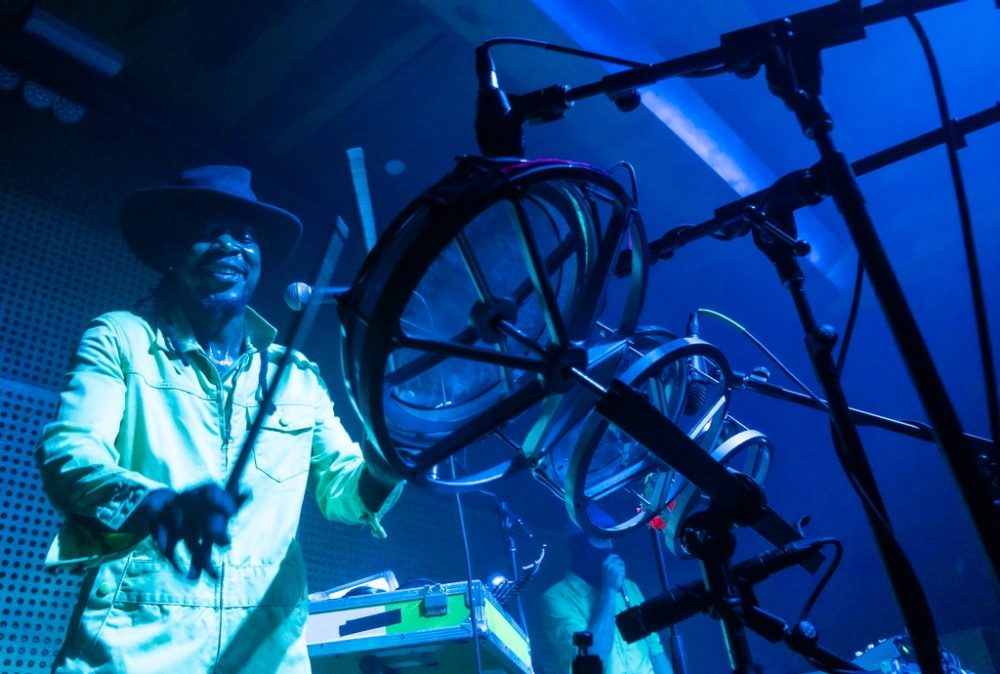 #afropopworldwide #banningeyre #numukatalay #morgangreenstreet #lokassayambongo #silvana #publicrecords #worldmusic institute #kokoko #congomusic #husseinkalondji #Teddy Magaspoon #Eric Kenzo #soukousstars