Danger Zone: Thomas Mapfumo Urges Zimbabwe Public to Steal Pirated Copies of New CD
Thomas Mapfumo, the Lion of Zimbabwe, is making news again. He may live in exile in Oregon, but there is now fresh proof that his words still matter back home. At the center of the story is Mapfumo's long-awaited album,
Danger Zone
, his first recording of new songs to hit the market in five years. The CD was immediately pirated in Zimbabwe upon its release the first week of March, and on a scale that convinced many that it had to be done with high level support--according to Mapfumo, government support. "The government was behind that," he announced with certainty. After some thought, Mapfumo had an unusual response to the situation. He instructed his people to pull all official, legal copies of the CD off the streets in Zimbabwe. Then Mapfumo made a video and went on social media and to the press with this message: "The public is hereby encouraged to freely grab any
Danger Zone
music for free from the streets because it is stolen property. The public can freely do so without consequence because the music pirates have also become a law unto themselves." Mapfumo told Nehanda Radio, "Please go out there on the streets and help yourself to my
Danger Zone
music. It is now for free. Those who are selling have stolen from me and they have no right to claim ownership for they do not have the private property rights."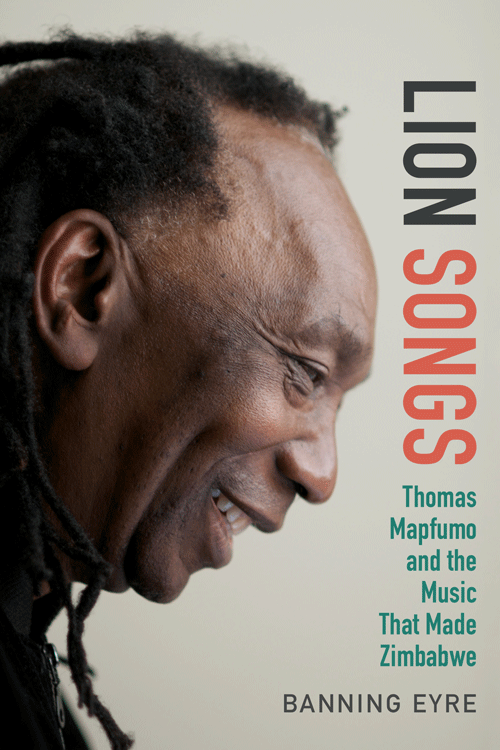 This is shaping up to be a pivotal year for this veteran bandleader. After 10 years in exile, he is performing shows in South Africa this month, speaking at a gathering of powerful Zimbabweans in exile there, releasing this new CD… and … he is the subject of a major new book by yours truly,
Lion Songs: Thomas Mapufmo and the Music that Made Zimbabwe
(Duke University Press) on the streets along with a companion CD covering Mapfumo's entire four-decade career in May. (More on this in the weeks ahead.) Had my deadline for changes not already passed, this latest incident would certainly have made the cut, because it represents Mapfumo's first open confrontation with the government in some years. Many thought that he might cool the fires of his sustained criticisms of the Mugabe regime in order to smooth a path to return and perform at home, something he has been actively working on for years, so far without success. And there are songs on
Danger Zone
that suggest a return to simply being an entertainer, a musician whose groove make people dance. The new album most certainly does that. At the same time, there are songs about poverty and one, "Hatidi Politics" that encourages people not to get involved with politics, a dirty business.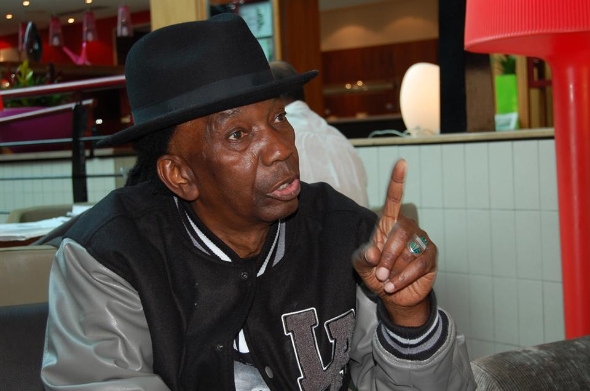 Now comes this open call to the public, which has been eagerly awaiting his new music, to simply steal pirated copies. The move is unprecedented. Reached by telephone in Oregon on Sunday, Mapfumo said it was not an easy decision to come to, but that at a certain point, it just made sense. Basically the deed was done. Once all those pirated copies flooded the market, the theft had been accomplished. So people might as well steal from, rather than reward, the thieves. So are people listening? Mapfumo says, "Yeah, yeah, they are doing that. They are just grabbing any copies they see on the street." Watch this space and
www.thomas-mapfumo.com
for more on this unfolding drama.