Daymé Arocena at the Highline Ballroom
All photos by Sebastian Bouknight. For a full gallery of photos, scroll to the bottom.
Daymé Arocena and her band turned up the temperature at the Highline Ballroom on a frigid Manhattan evening last week. Their first concert of the year, and part of the "Summer Preview" showcase for the SummerStage and Santa Monica Pier Twilight Concerts series, they delivered a performance full of energy, technical virtuosity, and musical maturity in a combination stunning to hear for a quartet of musicians in their early 20s. Daymé sang a set of eight songs, many drawn from her forthcoming album, Cubafonía, due to be released on Brownwood Records in March.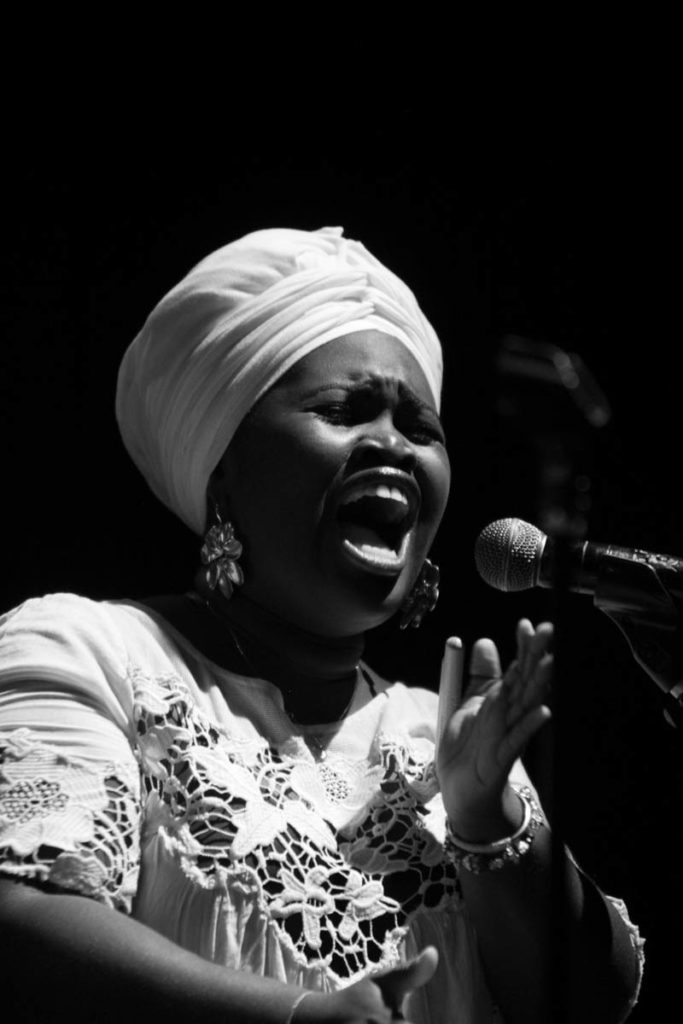 Daymé Arocena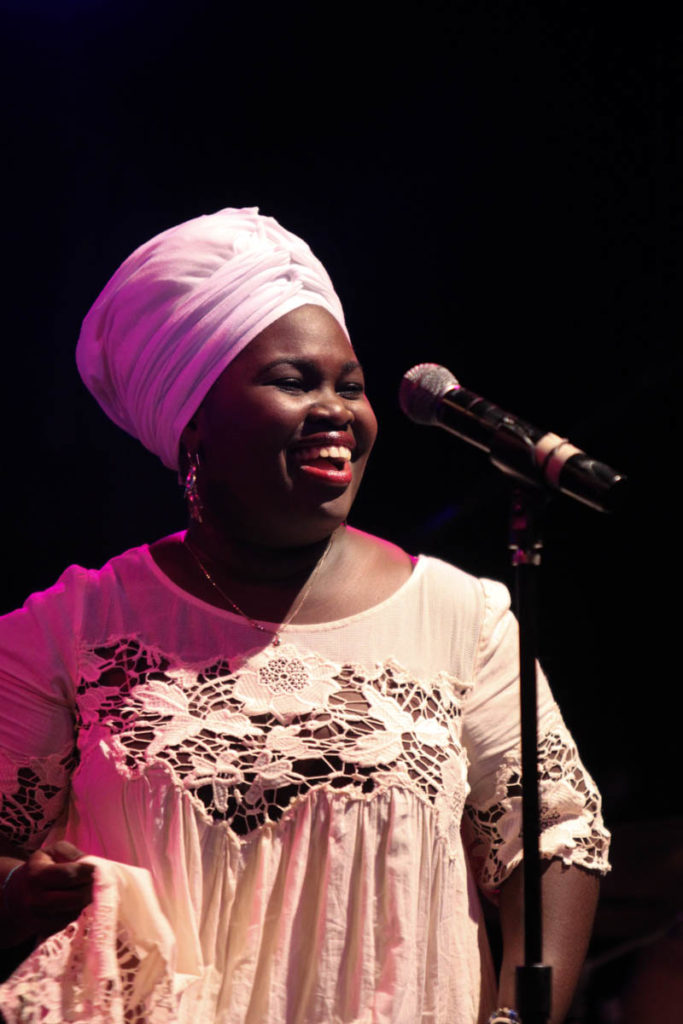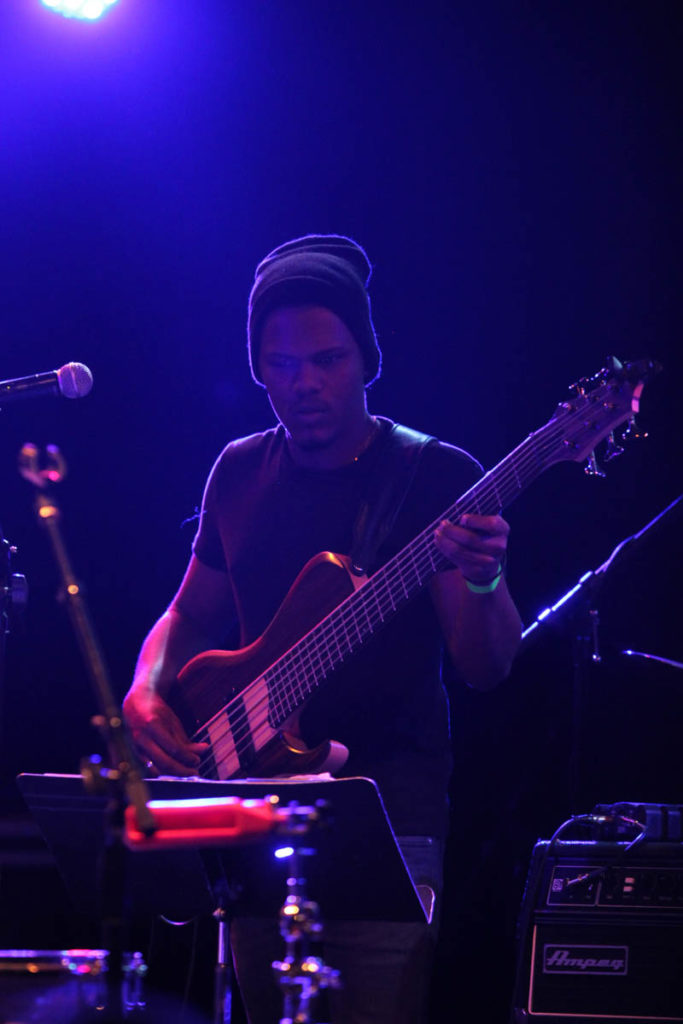 Rafael Aldama on bass

Acknowledging the honor of being in New York City as a representative of Cuba, Daymé and her band demonstrated the richness of the island's musical heritage, moving through rumba, guajira, and cha-cha, and navigating through a sea of rhythms with a joyful effortlessness. Their combination of masterful jazz technique with Afro-Cuban styles was rounded off with a keen sensibility to 21st century production and tastes, resulting in a sound that was well balanced and full of groove, constantly referring to traditions while remaining refreshing and innovative.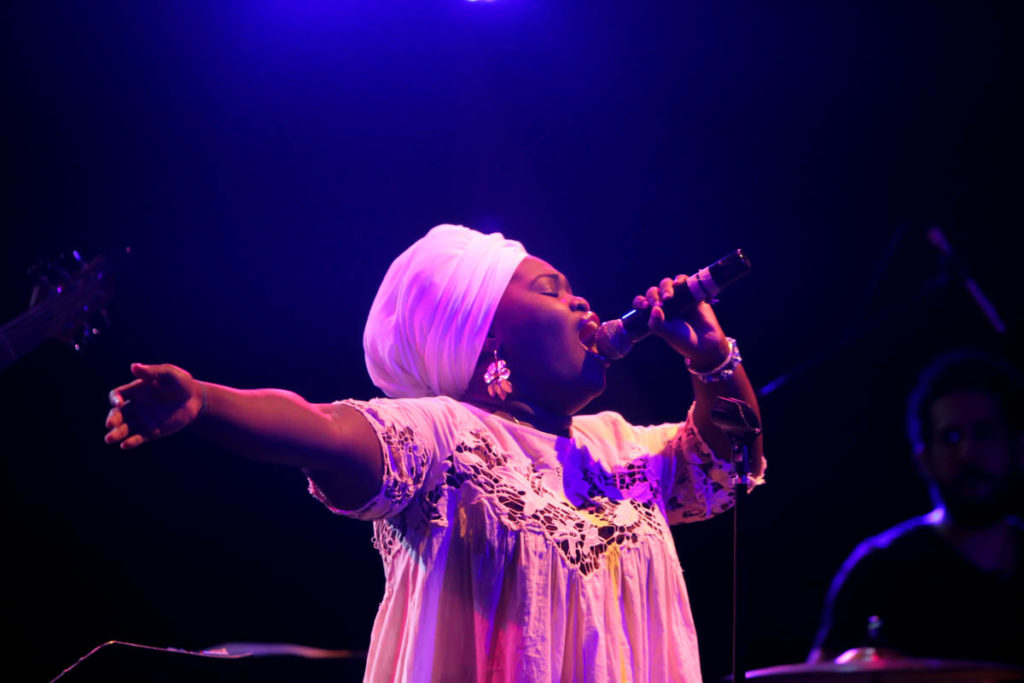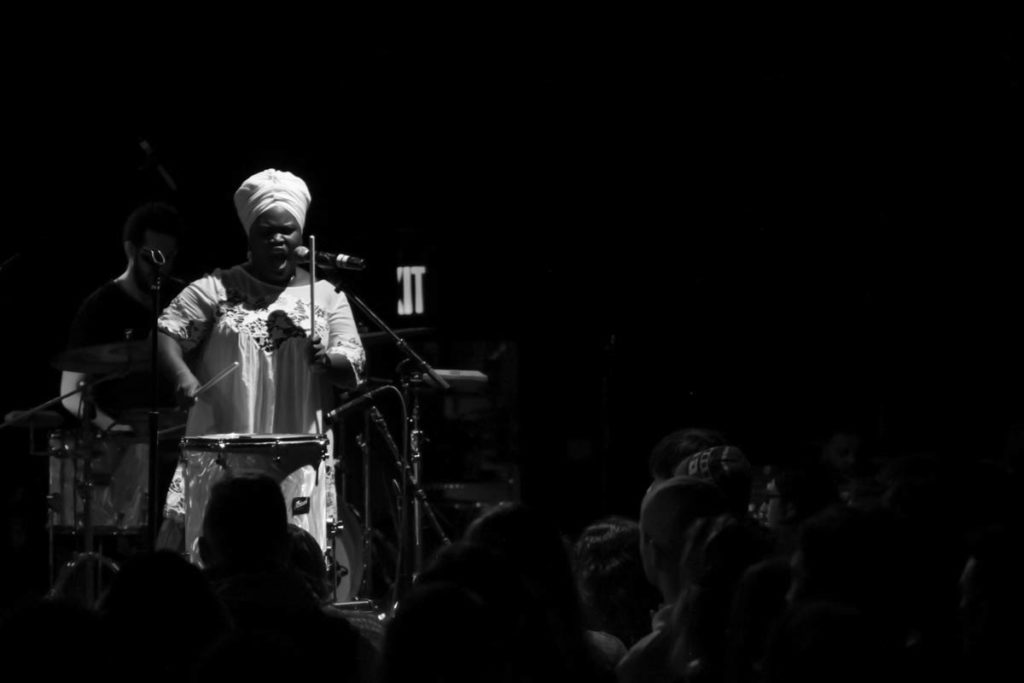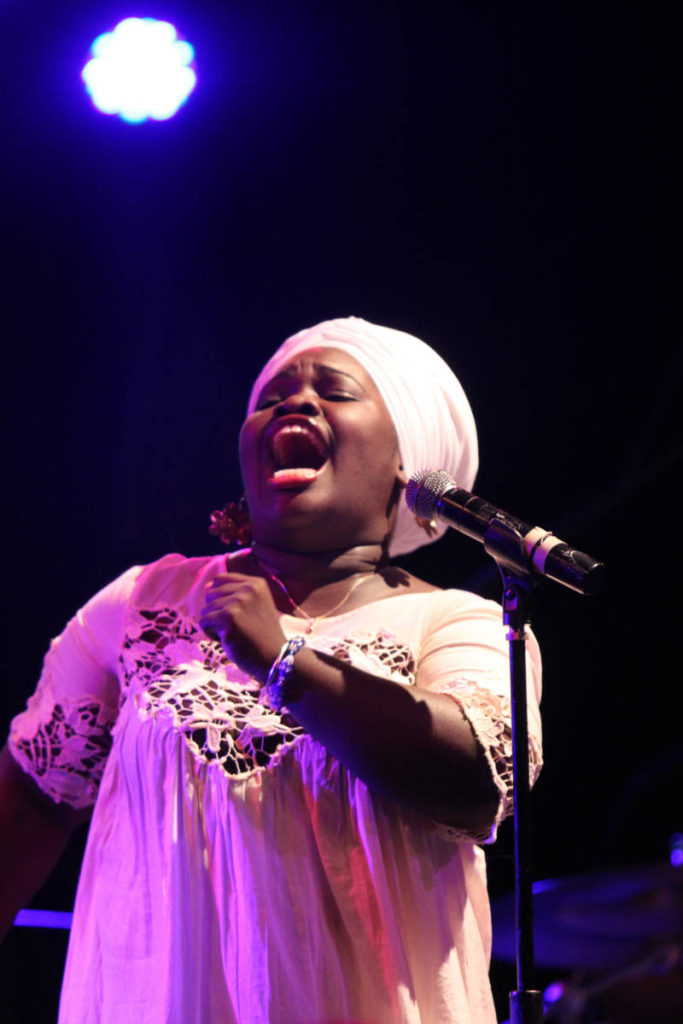 With a voice that is as deep and rich as it is well trained, Daymé's delivery was just as compelling when invoking an orisha in "Elegguá" as it was when telling the story of a love affair that has ended in "Lo Que Fué." The encore brought us back to her 2015 debut album with, "Don't Unplug My Body," a bubbling tune which she made clear--in case there was any ambiguity--was all about sexual energy, a message she delivered with sincerity and laughter. Indeed, it is Daymé's ability to navigate a full spectrum of human drives in such a coherent and joyous way that makes it easy to forget that she is barely 25 years old.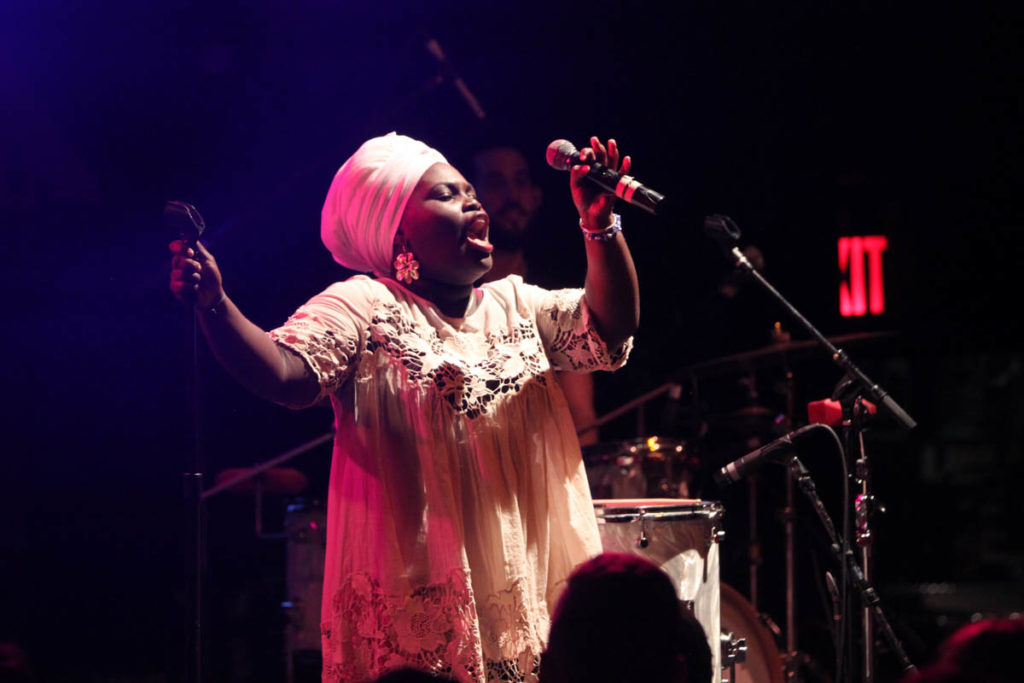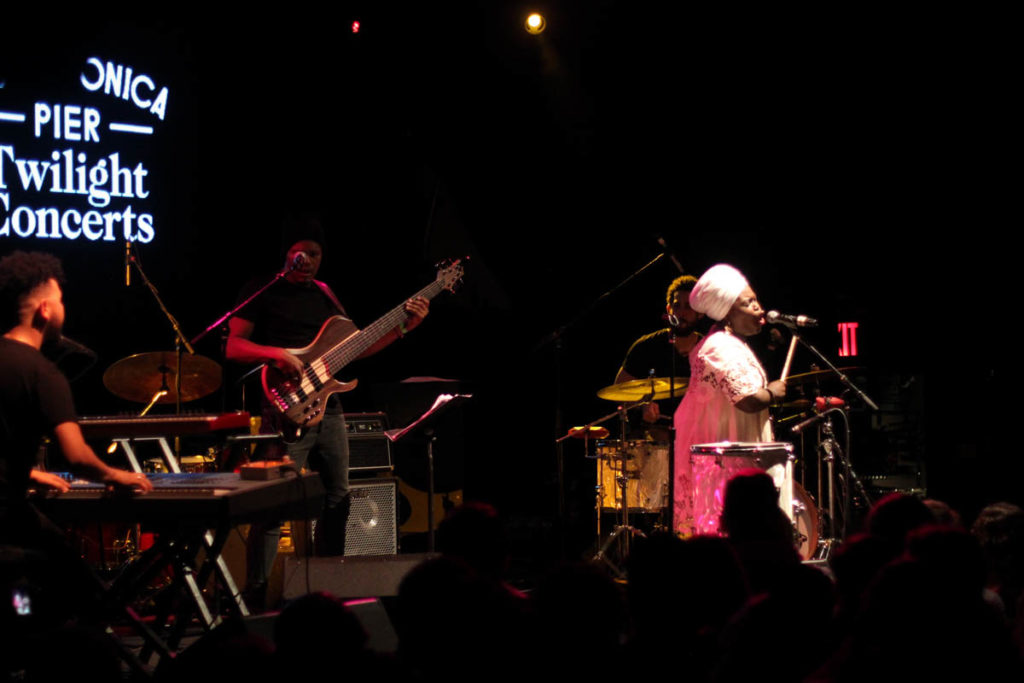 Arocena with band: Jorge Luis Lagarza on keys, Rafael Aldama on bass, Ruly Herrera on drums