Diaspora Encounters: Spotlight on Cape Verdean-American Musicians
May 8. 2009
Text by Marlon Bishop

In this week's Hip-Deep edition of Afropop Worldwide, we look at the history and music of the Cape Verdean diaspora in the United States. Here, find out more about the talented Cape Verdean-American artists featured on the program as well as some great musicians that we just didn't have time to play on air.
There may be only around one million of them on the planet, but Cape Verdeans, both at home and in the diaspora, make a lot of music. Music from the islands comes in an amazing variety of styles, from the lush string sounds of old to the club-banging zouk of today. Cape Verdean music was first catapulted into the spotlight Grammy-winner Cesaria Evora, and Cape Verdeans have been on fire every since.
Except that Cape Verdeans have always been on fire. Cape Verdeans have been making great music for Cape Verdeans since the beginning. In the early 20th century, a thriving Cape Verdean scene existed in the community social clubs and neighborhood bars of New England towns. Today, that scene is very much alive. Take a look beyond the stars of the world music market, and there is a mother-load of hot global pop to be found, with MP3s zapped between far-scattered Cape Verdean communities around the globe.
This week, Afropop salutes Cape-Verdean American musicians in particular. Here are just a few of the many. Follow the links for more information on these great artists!
Morna And Coladeira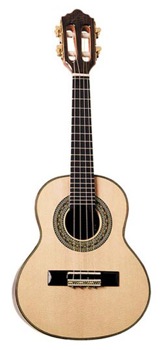 The "classic" sound of the Cape Verde are the mornas and coladieras played on a panoply of string instruments—guitars and violins alongside lesser known Portuguese instruments such as cavaquinhos and violas. Morna, often referred to as the "soul of Cape Verde," are melancholy lyrical ballads that often tell of the heartbeat in immigration and separation, while coladeira is a more upbeat, danceable style with an almost Caribbean flavor.
In addition, an island spin on European mazurkas and polkas make an unexpected appearance in classic Cape Verdean repertoire. These are particularly evident in surviving historical recordings of New England bands from the 1920s and 30s, such as the orchestra of Candido "Notias" Almeida, who owned a music shop on Walnut Street in New Bedford, MA, or Johnny Perry's Instrumental Criolo Trio, which featured the legendary fiddler Boboy de Tai.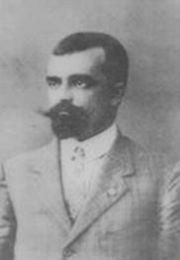 Eugenio Tavares, known by some as the Father of Morna, was one of the great literary figures in Cape Verdean history, and wrote many of the most beloved mornas. Like many Cape Verdeans, he spent some time in New Bedford working in a factory and writing for a Cape Verdean newspaper.
Amandio Cabral is a classic composer, lyricist, musician, and singer who has made a giant mark on Cape Verdean music history. Among many Cape Verdean standards, he penned "Xandinha," featured in our program as the base for rapper Mo Green's morna/hip-hop fusion. Since the 1960s, Amandio has lived in the U.S., where he began a second career as a jazz composer.
Flash Tavares and Vicky Vieira are among the many heroes of the 1st generation Cape Verdean-American scene. The brother-sister duo Flash and Vicky, stalwarts of the New England circuit, defined the sound of Cape-Verdean America from the 1940s to the 1990s. Flash, who passed away in 2008, was from Providence's Fox Point neighborhood, the second oldest Cape Verdean enclave, since decimated by re-development and gentrification. Like many who followed them, they brought in the American sound of bass and drums to update the string band sounds.
Fantcha is one of the great morna stylists around and a longtime U.S. resident.
Funana and Batuku
Although long played by residents of Santiago island's interior, the descendants of escaped slaves known sometimes as badius, genres funana and batuku emerged after Cape Verde's independence in 1975 as the new exuberant beat of the archipelago. These styles, considered too "African" by the Portuguese, were banned under the colonial regime, and have since come to the forefront of the scene. Funana is a swaggering couples dance played on accordion and metal scraper, while batuku is Cape Verde's great percussion tradition, played by women who beat makeshift drums made out of rolled cloth and improvise verses. Bands from the 60s and onwards began to electrify these sounds, and current groups continue to sprinkle them liberally into their mixes. Who knew the accordion could be so hip?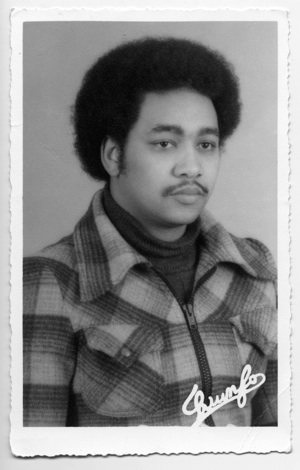 Norberto Tavares was a revolutionary figure in Cape Verdean music. Raised on the island of Santiago at the end of colonial rule, he wrote songs based on funana and batuku with often dissent-tinged lyrics about life in rural Santiago, causing the colonial police to keep an eye on him. From Portugal and later New England, his band, Tropical Power, was one of the first groups to use electric instruments to kick start the international funana-pop sensation. More information can be found in ethnomusicologist Susan Hurley-Glowa's upcoming documentary on his life and work: Life of a Badiu.
Out of the Cape Verdean hotspot of Brockton, MA, The Mendes Brothers Joao and Ramiro are kings of Cape Verdean-American music. While not strictly a funana band, the Mendes Brothers play crisp horn-heavy arrangements of all genres of Cape Verdean music, with a heavy funana rhythmic emphasis. They are also accomplished producers, having worked on the early Cesaria Evora albums that set her on the path towards stardom.
The Pantera Generation
Named for an influential songwriter named Orlando Pantera, the Pantera Generation is composed of world music stars Lura, Mayra Andrade, Tcheka, Princezito and Sara Tavares, several of which studied under Pantera himself. The generation is characterized by a new, laid-back sound born out elements from every Cape-Verdean music style and mixed with elements from the African mainland and global diaspora. Their albums, tend to feature gorgeous acoustic textures and rich production values. Although Pantera himself died without leaving any recorded music, his innovations will undoubtedly continue to shape the sound of Cape Verdean music.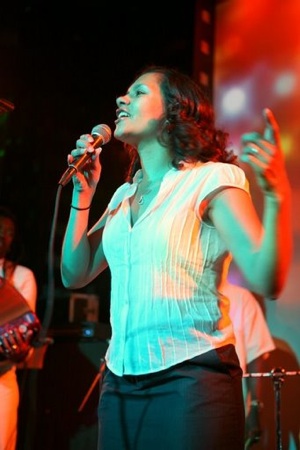 Maria De Barros is the principal "Pantera" voice from the United States. Based in California, she plays a lot of modern morna and coladeira-type songs, but also is very influenced by cumbia and other Latin sounds.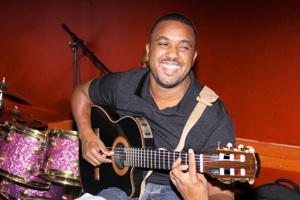 Ze Rui de Pina is Maria's guitarist-arranger and the top Cape Verdean instrumentalist working this side of the Atlantic. He leads the States-side backing band for the biggest Cape Verdean touring acts and is a singer-composer himself who flows comfortably from morna to funana. He leads a weekly jam session at the Topical restaurant in Central Falls, RI, where up-and-comers get a chance to play for a boisterous regular crowd.
Cape Verdeans in American Popular Music
Although few in the country are familiar with what a Cape Verdean even is, they have been a part the American cultural landscape for over a century, and in several extraordinary cases have major figures in American pop. Growing up both part of a deep tradition from a faraway home and as young people in America, many 1st and 2nd generation Cape Verdeans were just as comfortable with jazz, blues and soul as they were with morna and coladeira, and some musicians could play it all. Here's a few exemplary cases.
Paul Gonsalves, a Cape Verdean from New Bedford, was one of Duke Ellington's greatest tenor players. He is most well known for being the instigator of one of the great stories of jazz history, when he blew a legendary 27-chorus solo at the 1956 Newport Jazz Festival that threw the audience into fits, saving a lackluster set and, supposedly, saving Duke Ellington's career. Unfortunately, this meant that he was forced the play endless solos on TV appearances with Duke for the rest of his days.
Bebop pianist Horace Silver was actually Horace Silva, son of a Cape Verdean father and an Irish-African mother. Like Gonsalves, he didn't foray too deeply into Cape Verdean musical territory, but did make some island references on two of his most famous compositions: "The Cape Verdean Blues" and the bossa "Song for my Father."
Tavares was a disco/soul super group of the 70s composed of fives Cape Verdean-American brothers – the sons of the aforementioned Flash Tavares. They topped the charts again and again with hits such as "Disco Inferno," and "More Than A Woman."
One of our esteemed interviewees for the Afropop program, Candida Rose is a trained jazz vocalist who has begun to delve into Cape-Verdean/jazz fusion territory as has never been done before. She started down this road when flipping through a fake book one day and finding Horace Silver's "Cape Verdean Blues," and realizing that some interesting fusions were yet to be made. Her 2006 release, Kabu Merikana, deals with being part of these two worlds.
Cabo-Zouk, Hip-Hop, Reggae, and Kuduro
The recent decades have seen a rise of global Afro-diaspora music amongst Cape Verdean youth. Of these styles, zouk, a slow French Antillean dance-pop, is certainly the most prominent. This trend came out of Rotterdam, in the Netherlands, one of the global centers of the Cape Verdean community, where Cape Verdeans lived side-by-side with people with Guadeloupe and Martinique. Antillean superstars Kassav' were huge in the community, and homegrown imitators soon followed. This turned into a genre known as cabo-zouk (from the islands' Kriolu name Cabo Verde), cola-zouk (from coladeira), or cabo-love (from zouk-love, the slowed down and sexed up zouk variant). Hip-hop, that most universal diaspora emblem, caught on soon as well, with a particular concentration of talented rappers coming out the United States. Reggae and dancehall are big as well, and kuduro, the high-octane house born in Angola, is the newest arrival on the scene.
Born on the islands, Tem Blessed is a member of the new wave of Cape Verdean immigrants that have settled here since independence in 1975. He found hip-hop as a place that felt familiar in a strange land, and has since used the genre to talk about social issues.
A featured speaker on our program, rapper Mo Green is a recent transplant from South Africa and a popular figure at home in Cape Verde. Also trained as a sound engineer, he recorded an album for Portugal-based songstress Lura.
Chachi, who hails from Pawtucket, Rhode Island, is one of the big names from the local hip-hop scene.
Afrika Rainbow creates roots reggae stylings in Kriolu out of New England.
A DJ squad popular across the international scene, the Lights Out crew remixes zouk, kuduro, funana, and everything else under the Cape Verdean sun.
Logo Squad creates hip-hop out of Pawtucket, Rhode Island.
Shokanti create Cape-Verdean American hip-hop.
Djonny D makes Cabo-Zouk from the U.S.
Look to Timmy more cabo-zouk from the U.S
Rome is a cabo-zouk singer who is one of Cape Verdean-Americans with the most success at home on the islands.
More Resources
Music
Sodade Online - The Cape Verdean community's dedicated music magazine and store, complete with smart articles, music videos, live concert footage, and more.
Film
Spia Media Productions - Production company for "Some Kind of Funny Puerto Rican – A Cape Verdean- American Story," directed by Claire Andrade-Watkins, a preeminent Cape Verde scholar. The film tells the story of Fox Point, the historic Providence neighborhood from which Cape Verdeans were forced out by redevelopment. Great old video clips and introspective interviews.
Journey of A Badiu - As mentioned above, Journey of a Badiu is ethnomusicologist Susan Hurley-Glowa's look at the career of Norberto Tavares, one of the great innovators in funana pop.
Journey to Cape Verde - A film by Guenny Pires.
Museums

The New Bedford Whaling Museum - The museum, although not specifically dedicated to Cape Verdeans, has an extensive research library with materials about the earliest Cape Verdean immigrants.
Cape Verdean Museum - In East Providence, Rhode Island. There are exhibits on slavery, whaling, music, Cape Cod cranberry picking, the immigration packets, the longshoremen, the Independence movement among other topics. The museum has one of the largest collections of English-language books on the people and a special selection of films and maps.
Marlon Bishop can be reached at marloniousthunk@gmail.com